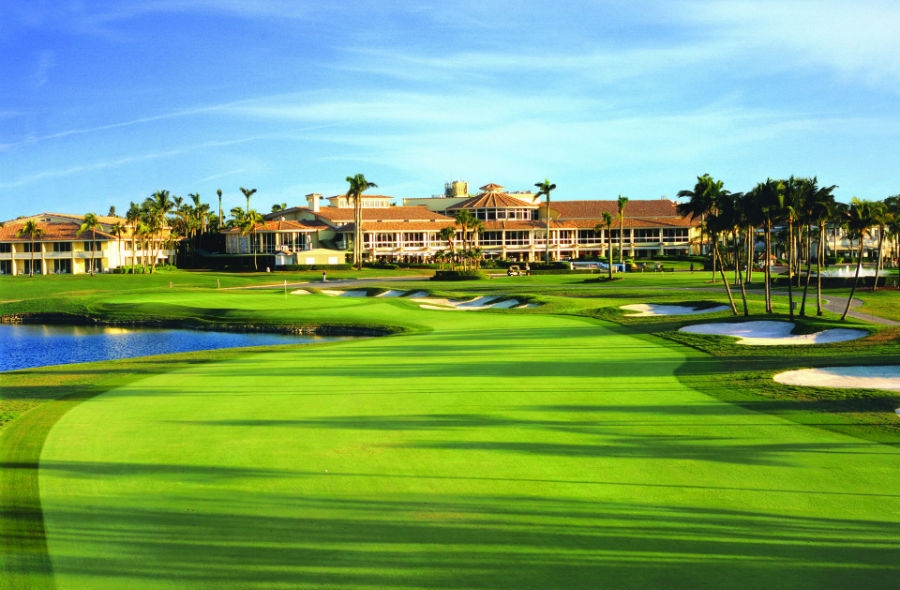 Jetset Magazine presents Pinehurst Golf Academy, David Leadbetter Golf Academy, Jim McLean Golf School at Trump National Doral, and Hank Haney Golf Schools.
Instruction
Pinehurst Golf Academy
The Pinehurst Golf Academy offers a unique blend of situational practice and on-course instruction. Students enjoy a round of golf each day, so after working on your skills on the practice range, you'll have the chance to test what you've learned on the course — with an instructor.
"Known as one of the better-known golf schools in the nation, Pinehurst's award-winning Golf Academy is designed to polish up anybody's game, from beginner to experienced player."
With its six-day Weekday School, last year's U.S. Open host offers one of the most comprehensive programs in the country that includes five rounds of golf, four days of instruction, accommodations and all meals. There's even a Thursday night closing banquet with the instructors, who are led by one of the best in the game, Eric Alpenfels.
David Leadbetter Golf Academy
Next to Butch Harmon, no one has worked with as many top players as David Leadbetter. Although he has more than 20 worldwide academies, the headquarters are at ChampionsGate Golf Resort near Orlando at a facility designed by Leadbetter himself for the ultimate learning experience. There are seven state-of-the-art video rooms, biomechanics and fitness studios, an indoor putting room and club fitting. The Three-Day Golf Retreat devotes two days to the full swing and one day to the short game and includes nine holes of on-course instruction, as well as a one-hour session with noted sports psychologist Dr. Robert Winters.
Jim McLean Golf School at Trump National Doral
Entering its 23rd season at Trump Doral, one of the oldest schools will get even better this winter with the opening of one of the best indoor training facilities in the country. The Three Day "Player's" School is a 20-hour program with a 3:1 student-teacher ratio, TrackMan analysis, BioDynamics, a personalized video with instructor voiceover and lunch daily.
Hank Haney Golf Schools
Great play is the result of a great plan . . . and a great plan requires a roadmap for improvement. Hank's Player Development System shows you how to track your strengths and weaknesses through skills tests, evaluate those skill levels with verifiable milestones and develop a roadmap for playing success.
Hank Haney Certified Instructors offer an extensive range of golf instruction, all based on the practical, technical experience and formal training of the swing plane mechanics taught through the Hank Haney Certified method. Regardless of which level you select, each teacher is fully-equipped to help you improve your game and move to the next level.