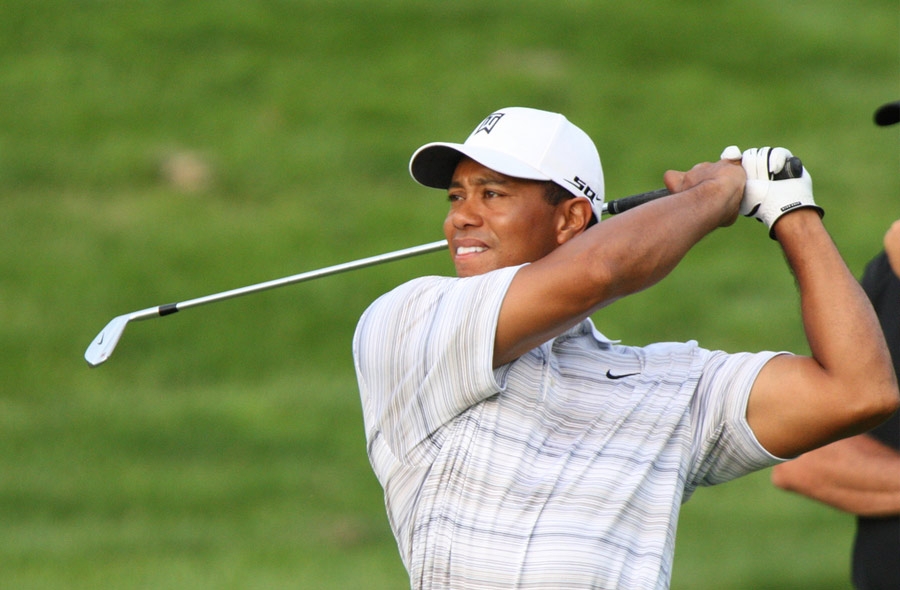 There is no doubt the PGA Tour has been exciting this year.
I can't remember so many closely contested events that have literally come down to the last hole to decide the eventual winner. It seems like every week the winner has to hole a last-minute putt or win in a playoff. This theater is no doubt exciting, but here is my question: would you rather watch this type of golf or watch Tiger Woods dominate ever player in the field? I seem to get the same answer when asking this very question to friends. They almost all say, "I would rather watch a closely contested tournament and not a blowout." But is this good for golf?
Tiger had a very Tiger-esque year in 2007. He finished with almost $11 million that year in prize money, which doubled the second place player. He won seven times, which included a major — the PGA Championship. It's easy to say that this was complete domination of the competition. In 2008, Tiger won the U.S. Open — we all remember that open, when he beat Rocco Mediate in a Monday playoff. Then he took the rest of the year.
I researched Nielsen and compared the ratings for tournaments Tiger played in during his 2007 campaign and those he didn't play in during the second half of 2008 — basically a time frame of July 1 to the end of October for each calendar year. And as it turns out, the ratings for the 2007 events were roughly doubled in comparison to the ratings for the events in the 2008 stretch. In other words, twice the number of people tuned in to watch Tiger in 2007 versus those same tournaments in 2008. Now granted, these figures are dated a bit, but I don't think anyone can say that golf is better without Tiger.
The Economic Impact:
I remember having lunch with my father and Peter Kostis at Grayhawk in Scottsdale, Ariz., during my spring break from college in 1995. I knew about Tiger, and competed against him regularly in junior golf and college golf. I knew how good he was long before the world got its first glimpse. Kostis made a comment during that lunch that I couldn't believe at the time. He said, "Tiger's presence on tour will double the purses." I remember not really believing this at the time, but it happened. As soon as Tiger played his way onto the PGA Tour after his last U.S. Amateur win in 1996, the tournament purses did indeed double.
How can one player have such an influence on prize money? The answer is simple, and it backs my argument that golf is much better when Tiger plays. When a player singlehandedly doubles Nielsen ratings, advertisers can charge more for commercial spots. In that case, title sponsors are more willing to spend precious dollars on tournaments, and all of this means more money for players. Also, ticket sales sky-rocket.
So what does the future hold? Well, that's anyone's guess. The PGA Tour will still thrive, but I don't feel its popularity without Tiger. I personally think that golf with Tiger is better than golf without Tiger. I feel that, if healthy, Tiger will return to prominence and regain his No. 1 status in the world rankings. When this happens, ratings will once again climb and golf will be much more economically viable.
Make no mistake, this is good for the game.
John Stahlschmidt is the PGA head instructor for the TOUR Academy at TPC Scottsdale, home of the Waste Management Phoenix Open.
To comment or to schedule a lesson, email John at [email protected].