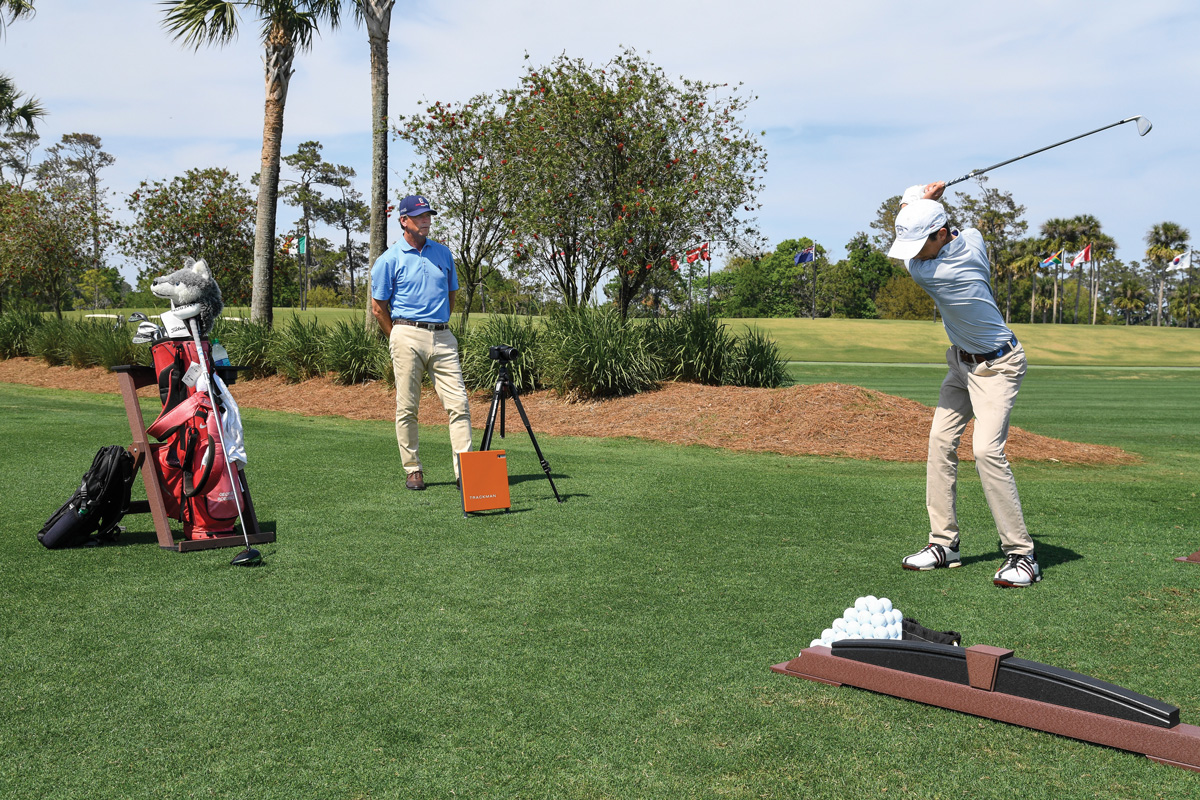 Located in the heart of Ponte Verde, Florida, TPC Sawgrass is the key to luxuriating and playing like a PGA professional golfer. And with the opening of the Tour Performance Center, the course now allows its visitors to fully engage in the same experience as the seasoned pros whom they can watch compete in The Player's Championship every year…and routinely run into while playing its illustrious holes. For nearly 40 years, it has been an incredible course and resort, and now it is one of the best instructional schools in the nation.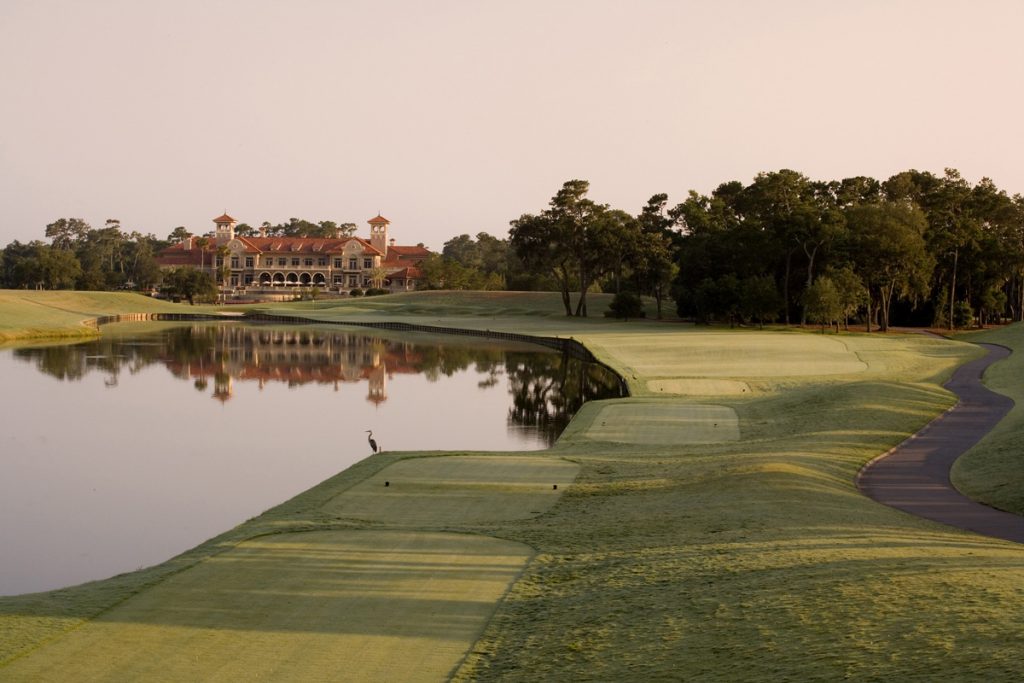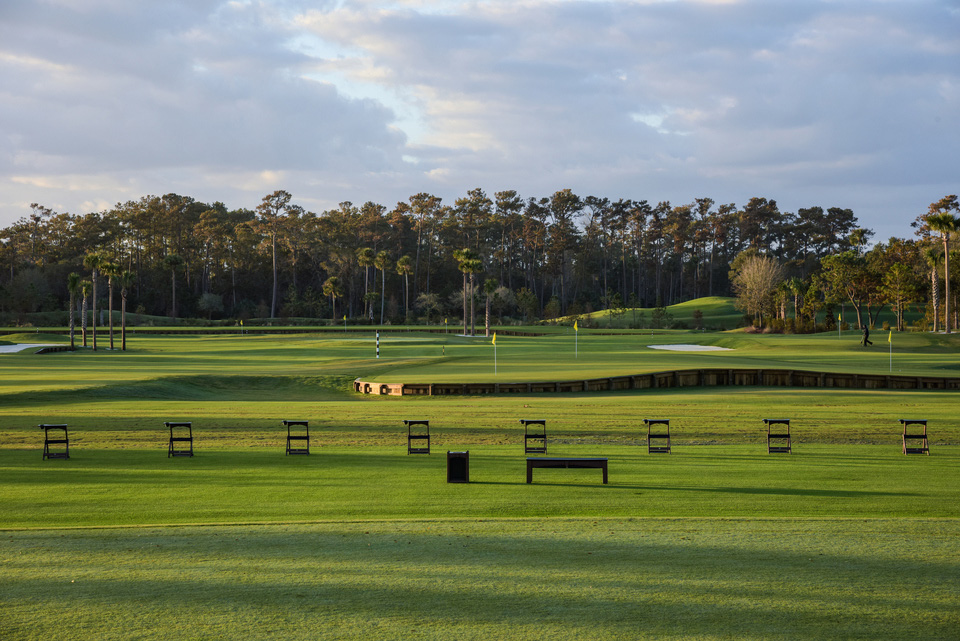 If you've never been, everything about TPC Sawgrass is grand and elegant. Upon entering the clubhouse, my experience there begins in dramatic fashion, as I am greeted by a storyteller who graciously walks me through the intricate hallways, locker rooms, player dining/game rooms, and down the legendary player's tunnel. As I tour this hallowed venue, my guide goes in-depth to edify me as to the history of every magnificent piece of memorabilia and every story-filled painting that lines the walls. The moments become alive, the sensation of historical weight begins to stir deep inside me, fueling my desire to play the fabled course.
"Using the right technology allows you to remove an easily remediable potential hinderance in your game."
With that motivation burning, I am ushered across the property to the gorgeous Tour Performance Center — a brand-new, 7,680-square foot state-of-the-art facility where one is given the full PGA training experience. It begins with a comprehensive physical assessment from Fitness Specialist Alex Bennett, a certified Athletics and Fitness Association of America Personal Trainer with a degree in Corrective Exercise Specialization from the National Academy of Sports Medicine and former professional golfer himself. Bennett assesses each athlete uniquely to create a dynamic warm-up plan with injury concentration and prevention in mind. Along with a robust training routine, Bennett's plans help to improve and strengthen any physical abilities that may be influencing or hindering a golfer's full swing mechanics.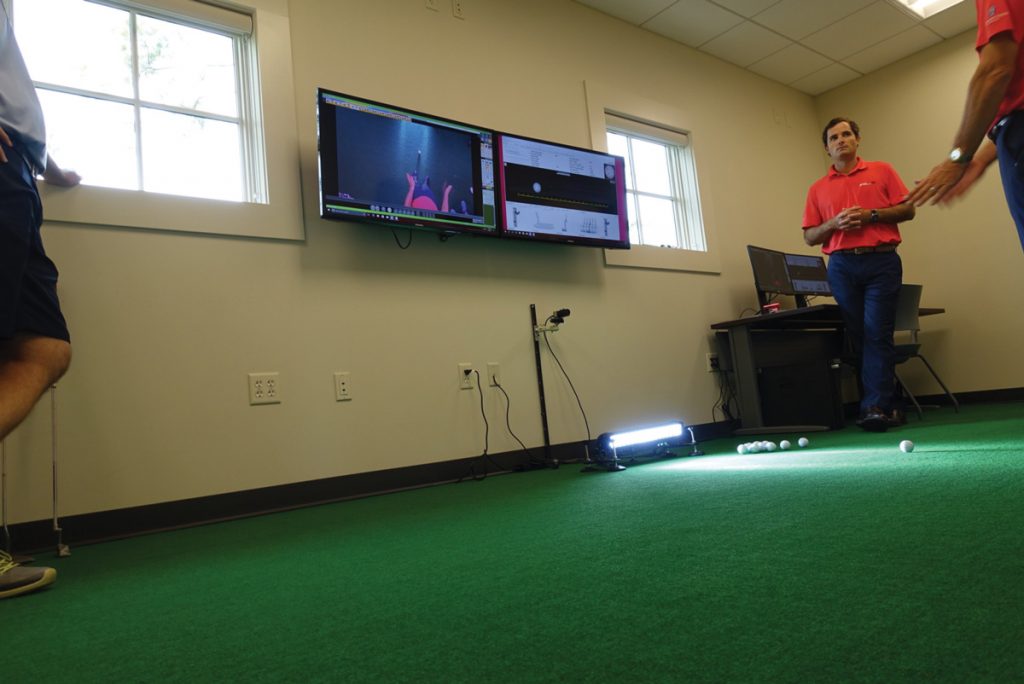 Once physically ready, the staff performs a complete assessment of the player's equipment. Because many players do not fully realize the importance of the technology they are using, the performance center provides a complete analysis from Josh Gumlia, who is among Golf Digest's list of "America's Best Clubfitters." Gumlia utilizes TrackMan, GCQuad-Foresight launch monitors, Quintic Ball Roll, SAM PuttLab, and his own incomparable knowledge to provide the optimal club and ball data for each individual player. The performance center then offers up to 300 different shaft and club options, allowing each player to test and find their perfect set of clubs, including putters. As a professional golfer myself, I cannot express how much of a difference the right technology makes, as taking the surprisingly simple steps, allows you to remove an easily remediable potential hinderance in your game.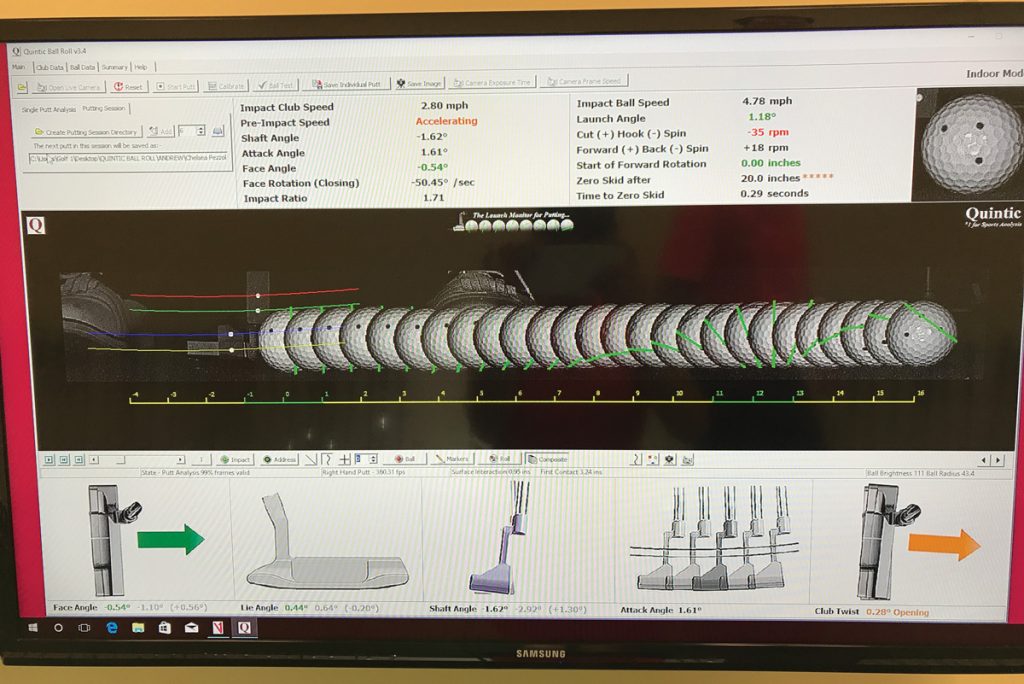 Then, the real work begins. I meet with the course's Director of Instruction, Todd Anderson. Deemed one of the top golf instructors in the United States, Anderson has won 2010 National PGA Teacher of the Year, the 2009 Georgia Section Teacher of the Year, the South Florida Section PGA Teacher of the Year for 1999, and PGA Teacher of the Year award for Southeast Florida in 1995 and 1996. He works with all levels of players including top names like Billy Horschel, Brandt Snedeker, and Davis Love III and is a contributing teacher to Golf Digest and is featured prominently in GOLF magazine, with more than 50 of his instructional articles published.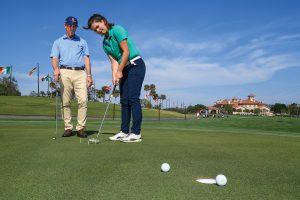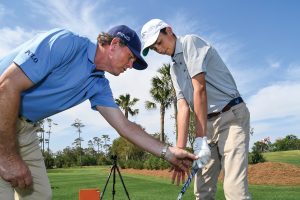 Needless to say, with Anderson at your side, you are in supremely good hands. Working with a complete analysis of your game via the center's bleeding-edge technology such from names like BODITRAK, GCQuad Foresight Sports, K-Vest 3D, Swing Catalyst, TrackMan4's Dual Radar Technology, and V1 Pro HD, he searches for each player's unique areas of improvement. Anderson is an uncanny master at pinpointing deficiencies in player's games, and he spends precious time with each student, patiently getting to know them and understanding the best way to help them better perform.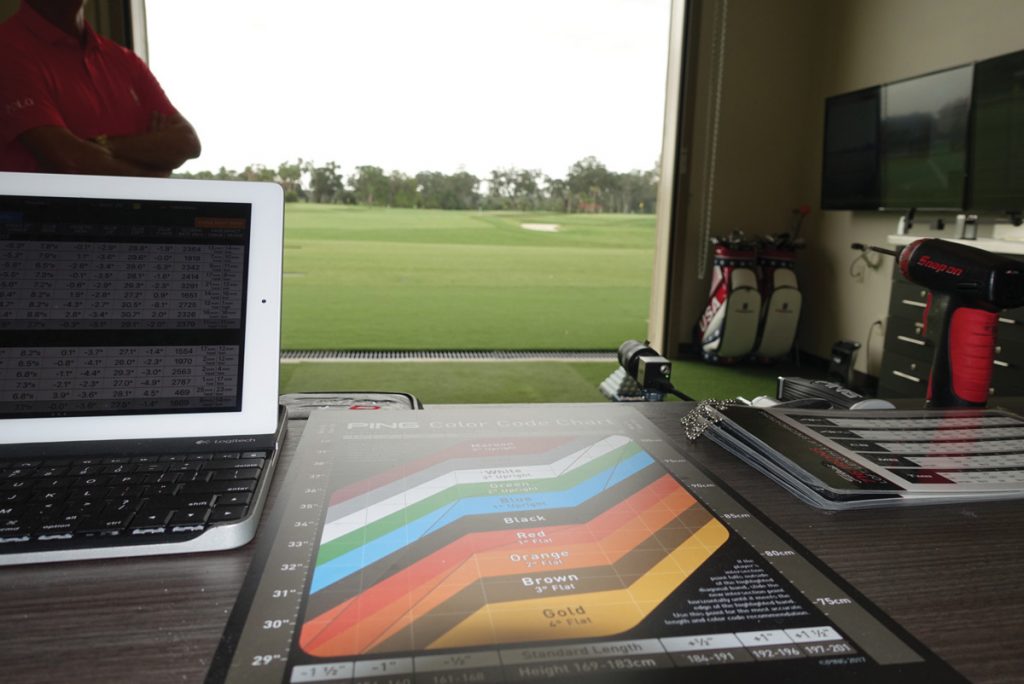 I am also introduced to renowned guru Andrew Lanahan, who helps players succeed by building a stronger foundation of mechanics in their short game. Lanahan is one of the most skilled short game coaches I have ever met, and an invaluable asset to the club. The latter can also be said of Jordan Dempsey, who was mentored by Anderson for more than 12 years as both a player and an instructor, and whose current students you will see dominating myriad NCAA golf and WEB.com tour events.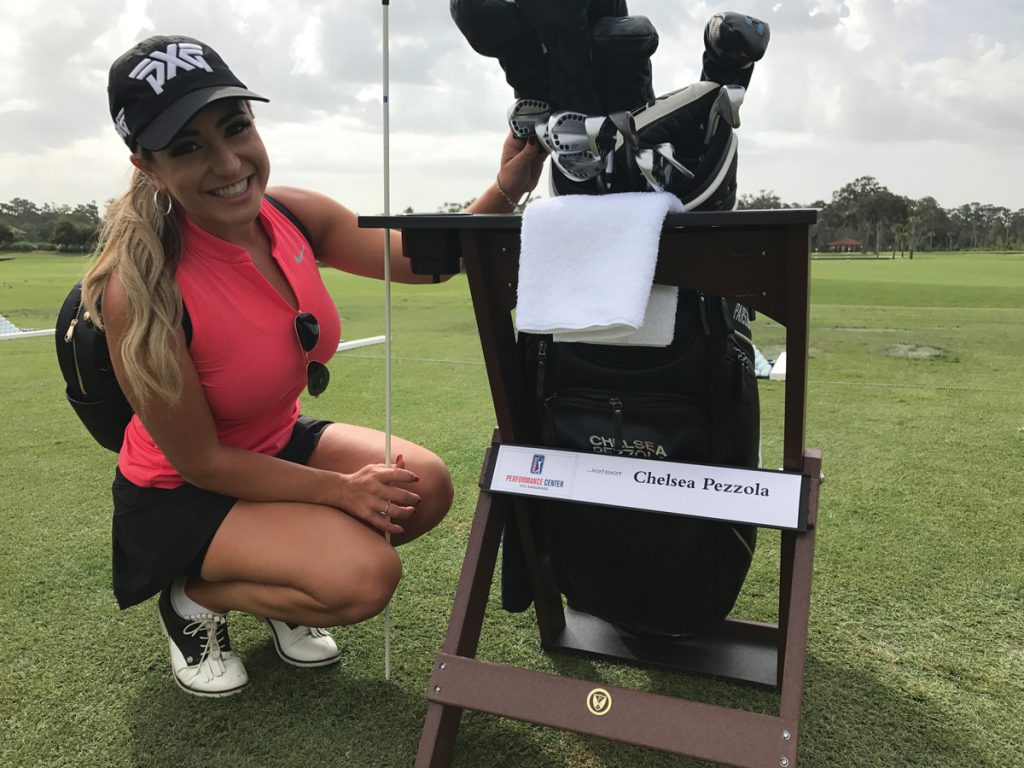 After the full spectrum analysis of fitness, technology, and swing, one can then utilize the practice facility to hone in on the changes made. Students can elect to work on the X-shaped fairway floor, allowing them to practice on many different terrains and lies, or practice on the many greens that surround the practice center. Then, when the time is right, you can take your game even further by putting all of your newfound knowledge to the test on one of the two spectacular TPC courses. Whether it's the long bunkers lining the sides of the fairway or the infamous island green at 17, this is the perfect place to test one's game, and after a morning at the Tour Performance Center, you will have all the tools to take this invigorating challenge head on.