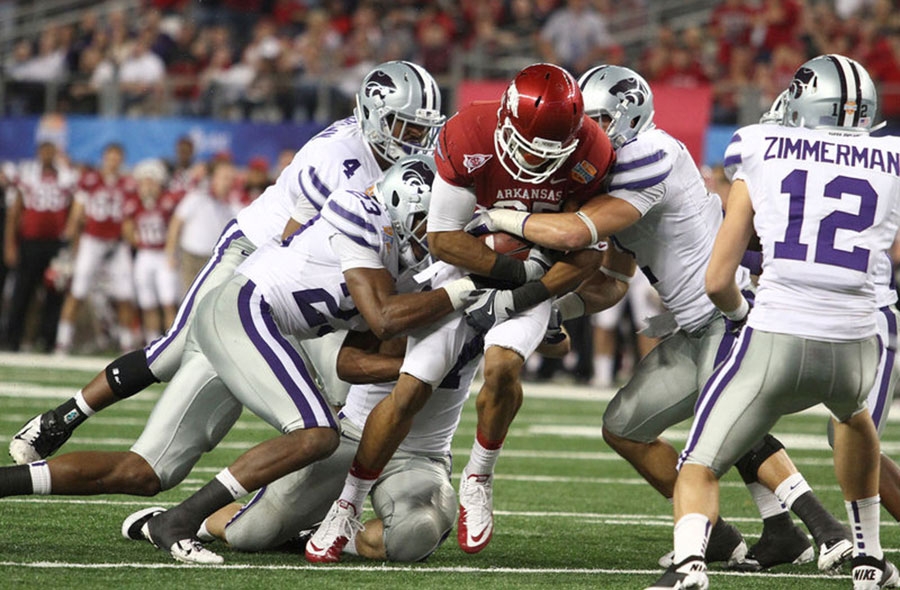 QuintEvents Offers Elite Experiences at the College Football Playoff National Championship and Super Bowl.
The opportunity to experience a historic event in person, in ultra-VIP, first-class style is hard to say no to, and QuintEvents is rolling out the red carpet once again for the 2015 Super Bowl in Phoenix and the first-ever College Football Playoff National Championship Game at AT&T Stadium in Dallas. QuintEvents specializes in not only allowing customers to see the game or event in a once-in-a-lifetime way, but they make you part of it.
"QuintEvents' goal is to partner with the event organizing body like the NFL or College Football Playoff to provide an elevated experience before, during and after the event," says QuintEvents CEO Brian Learst. "We do this by incorporating travel components and unique experiences that cannot be purchased from anyone else. The post-game, on-field experience; pre-game parties in the stadium on game day and the ability to sit large groups together are just a few of the things we are able to do for our clients."
The experience is as big time as the event. If you are a football fan, you have a great chance to be smack dab in the center of all the energy, excitement and action. QuintEvents has literally created VIP packages that will get you ON THE FIELD following both of these games. If you purchase a top-tier package you will be escorted onto the field, where players, coaches and worldwide media will still be celebrating and working. You won't just see the confetti falling from the rafters; some of it will land on you. And the on-field experience will be the capper on a full schedule of glamorous parties, hobnobbing, incredible food, complimentary drinks, meet and greets with players and legends of the game and world-class service.
For the first-ever College Football Playoff National Championship Game in Dallas, the top tier package is a four-day and three-night event, January 10-13, 2015. The College Football Playoff Premium program gives VIP guests an exclusive on-field experience and also includes pregame hospitality with a full premium menu and top-shelf open bar. You will rub elbows with college football legends and celebrities who will be there with you, and your seating for the game will be some of the best in the entire stadium.
The QuintEvents' NFL On Location Super Bowl packages are even more epic. Once again, you will go behind the scenes and have access no other fans will be afforded, attending exclusive parties and events leading up to the game and enjoying the incredible energy and excitement of Phoenix during Super Bowl week for either three or four nights. Transportation, accommodations, full itineraries and VIP check-in and entrance are part of the world you will be part of. This will be the only way you will want to experience a major sporting event. Check out the individual packages available now.
2015 College Football Championship Game