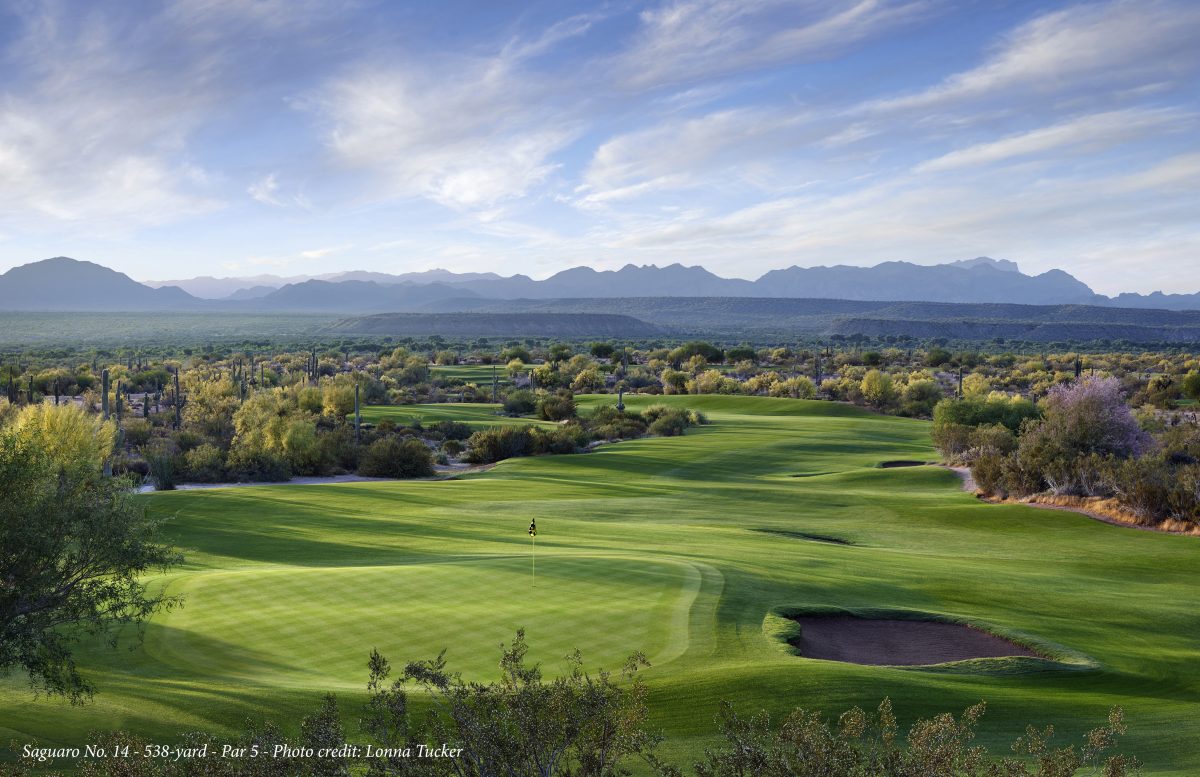 A renowned retirement community, Jetset's hometown of Scottsdale has no shortage of fine Arizona golf courses, and two of its finest reside at We-Ko-Pa Golf Club. The 7,225-yard, Par-72 Cholla Course and the 6,966-yard, Par-71 Saguaro Course each offer stunning views of the Sonoran Desert and present a multitude of challenges for players of all skill sets. They represent the epitome of fine desert golf. And with a well-appointed, four-star resort, adjacent Fort McDowell Casino, and a multitude of attractive vacation packages, there is plenty to do at the colorfully-named We-Ko-Pa.
The resort features Native American design elements and a color palette reflective of its sweeping desert surroundings. There is a calming feel to the resort, a relaxed Arizona atmosphere. The suites are well-appointed and feature such amenities as Sleep Number beds, kitchenettes, and whirlpool tubs. The resort also offers its lavish, full-service Amethyst Spa, a sprawling outdoor pool, seven restaurants (including the acclaimed Southwestern Ahnala Mesquite Room), and over 25,000 square feet of conference space. If that isn't enough, the casino is open 24 hours and is more than adequate to satisfy any gaming urges during your stay.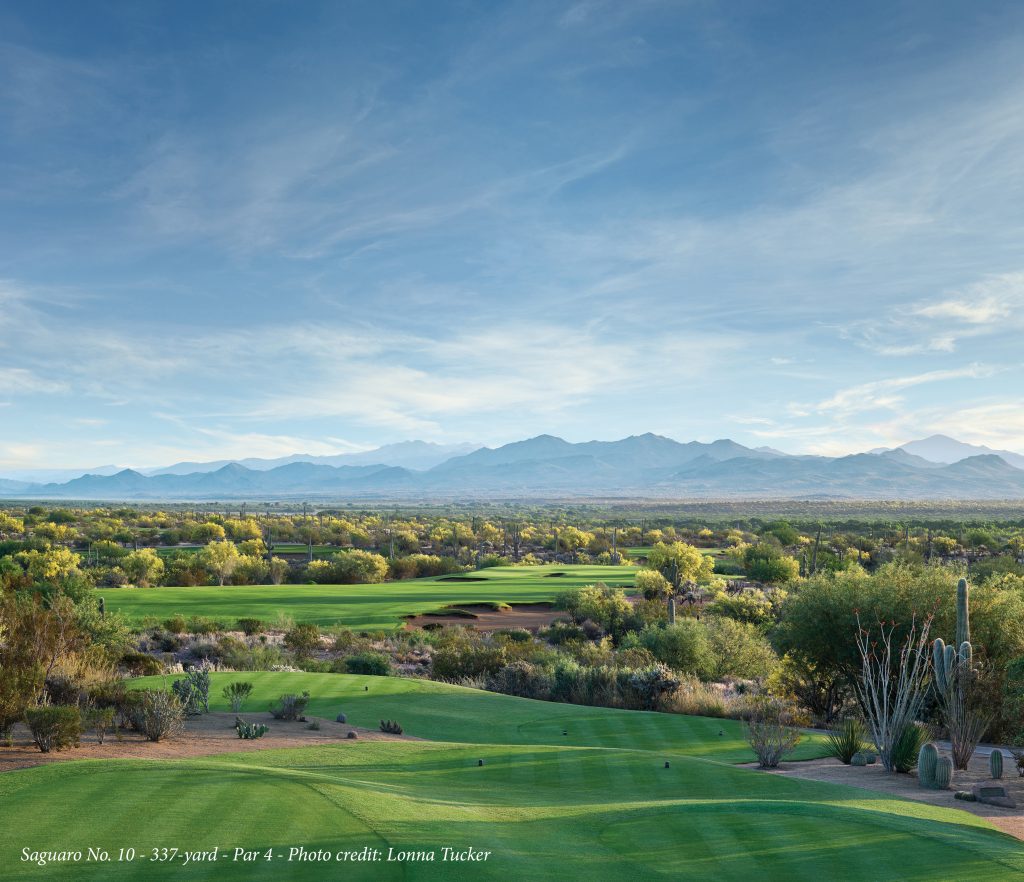 But golf remains the main draw at the resort. From the pro shop to the clubhouse to the practice range, the golfing facilities are first-rate, and with a gorgeous landscape of cacti, ironweed, sand, and natural boulders enveloping you, every moment spent playing We-Ko-Pa's two courses is a blissful escape. Cholla is clearly the more expert of the two courses, and the Scott Miller-designed beauty offers an abundance of unique challenges for all, as the desert definitely factors into your play. With its undulating fairways, a day at the Cholla is a challenging but never frustrating day at the links.
Each of the course's four Par-3s will test your limits. Other particularly challenging holes include No. 8, a downhill, 587-yard, Par-5 that runs along a box canyon and requires a most skillful approach to make the tiny putting surface; No. 15, a 345-yard, Par-4 along the course's largest arroyo canyon; and the notorious 432-yard No. 18, an entirely downhill Par-4 with a split fairway, water-carrying approach, and two massive traps.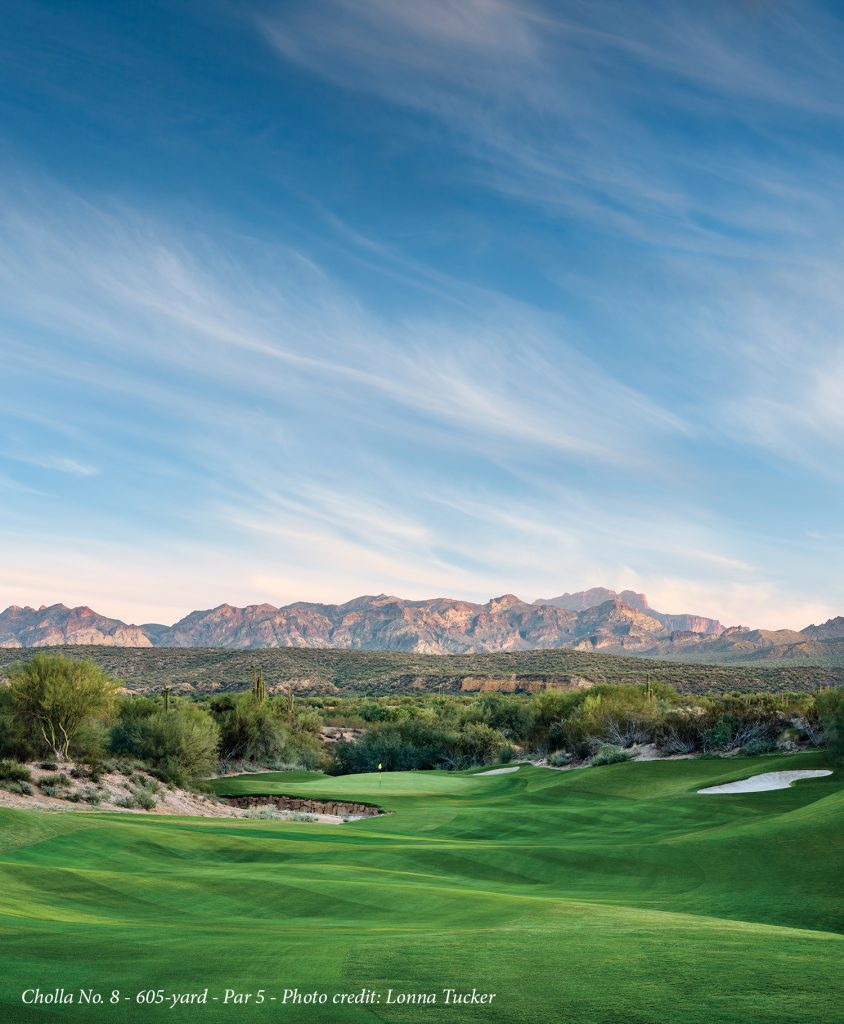 With its wider fairways and less elevation changes, the newer Saguaro course is a little less unforgiving but no less splendid. This is in large part due to the extremely memorable holes you'll encounter. The 1st, 8th, 10th, and 15th are all near classics. One of the other things that makes Saguaro so distinctive is the long Par-4s. For instance, No. 18 is nearly 500 yards long, yet still somehow very manageable. The course is also no less beautiful than its counterpart, while the pace of play at Saguaro is faster due to the layout and increased walkability.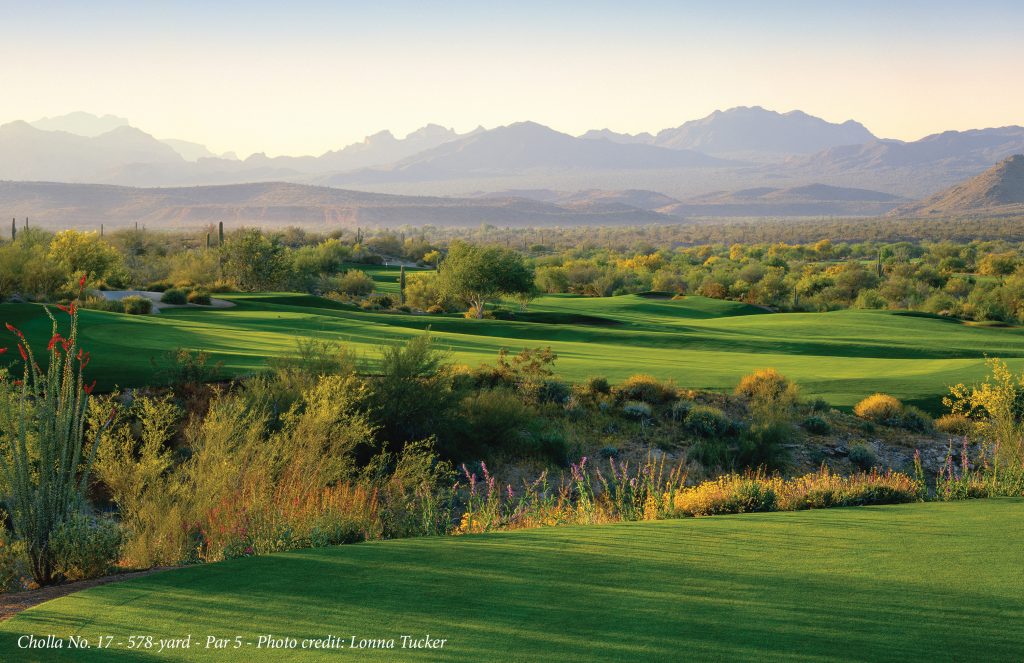 For Avid golfers who live in or vacation to the beautiful Scottsdale/Paradise Valley area, We-Ko-Pa Golf Club is definitely a resort that should be on your radar. As someone who has played almost all of the area courses, I found myself quite impressed with this particular golf experience. I thoroughly enjoyed each of its two courses, and each were unique and challenging in their own right. And beyond golf, with a fine resort, spa, and casino at your disposal, We-Ko-Pa is a great place to spend a weekend getaway.