Looking for the latest gadgets on the market to help you live your best life? Jetset Magazine presents a unique selection of next-gen tech to help you stay healthy and achieve your personal wellness goals.
Lumen Metabolism Tracker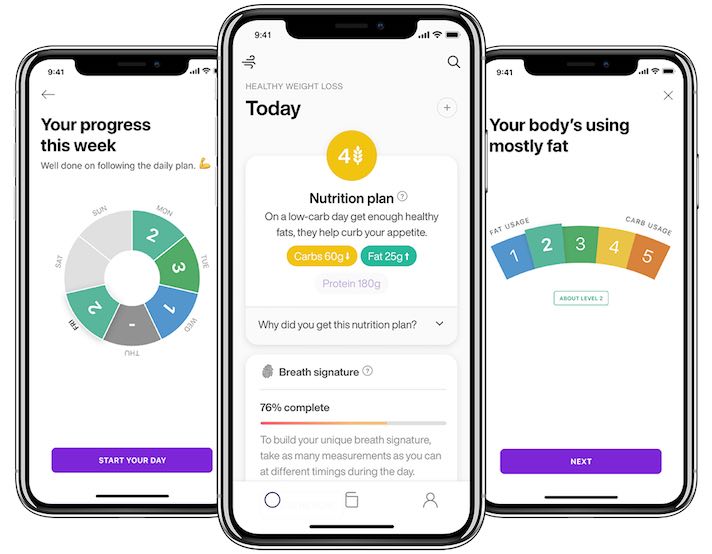 The Lumen is a portable, handheld device that measures your metabolism a CO2 sensor to determine your CO2 concentration. What do you have to do? Follow the instructions on the app and breath into it when prompted. That's it. Within seconds, Lumen will tell you whether your body is burning more fats, carbs, or a balance of both. The downside: It's another piece of tech to carry around, so if you're overloaded with trackers, it can get lost in the shuffle. Aside from tracking metabolic health and tracking, you can also use the app and your stats to customize your nutrition and optimize your workouts. $249-$349 / Lumen.me
Movano Ring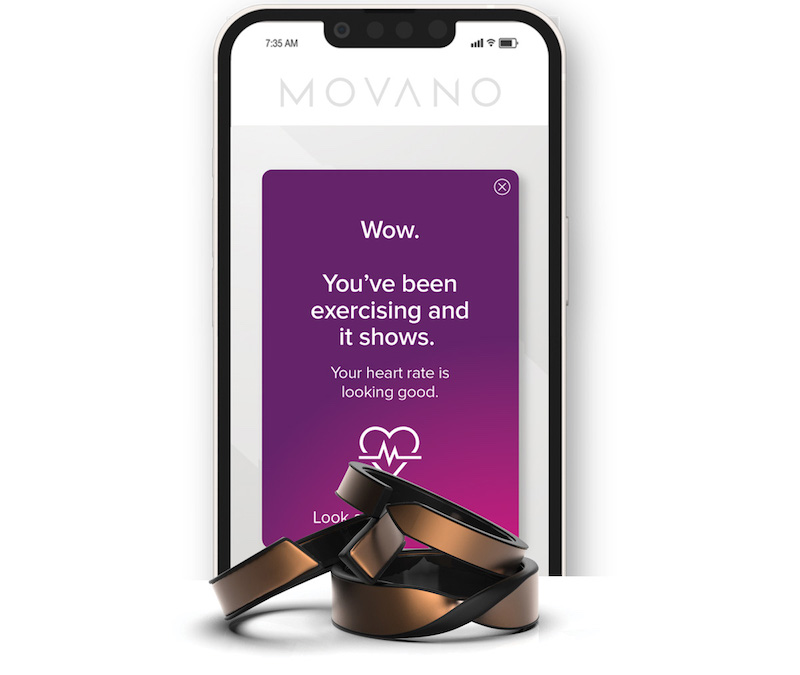 Debuting at CES 2022, the Movano Ring is a removable wearable that pairs with your body to reflect your internal functions. The company's non-invasive radio frequency technology platform can measure heart rate variability, sleep pattern, respiration, temperature, blood oxygen, steps, and calories. This wearable is designed for people of all ages with a women-centered focus. Movano's innovative app can give actionable insights into a user's health. The Ring is available in four colors. Price upon inquiry / movanohealth.com
Somnox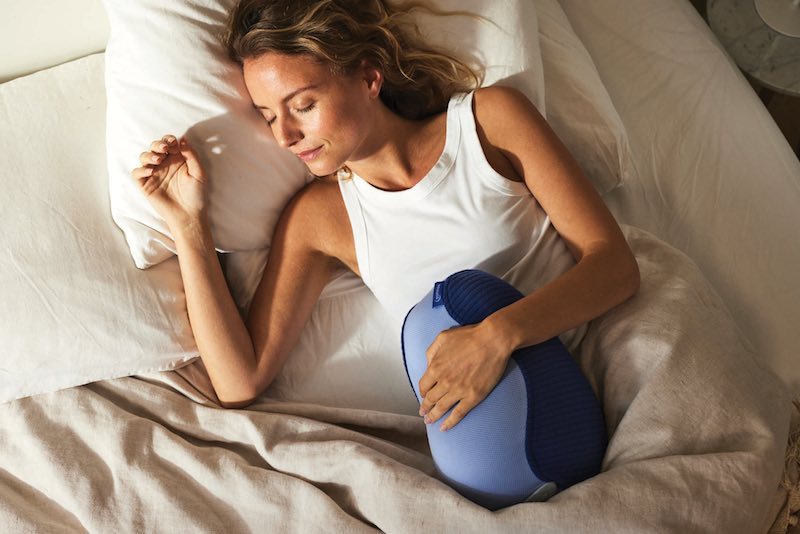 Have trouble sleeping at night? Somnox is a sleep aid in the form of a snuggly companion that improves your sleep quality. The internal sensors monitor your sleeping and breathing patterns, allowing Somnox to adapt to your needs and enhance your sleep. While you rest, you will subconsciously follow the device's breathing rhythm, creating a peaceful mind. You should no longer have sleepless nights when implementing relaxation and controlled breathing. $599 / shop-us.somnox.com
Smart Gx Bottle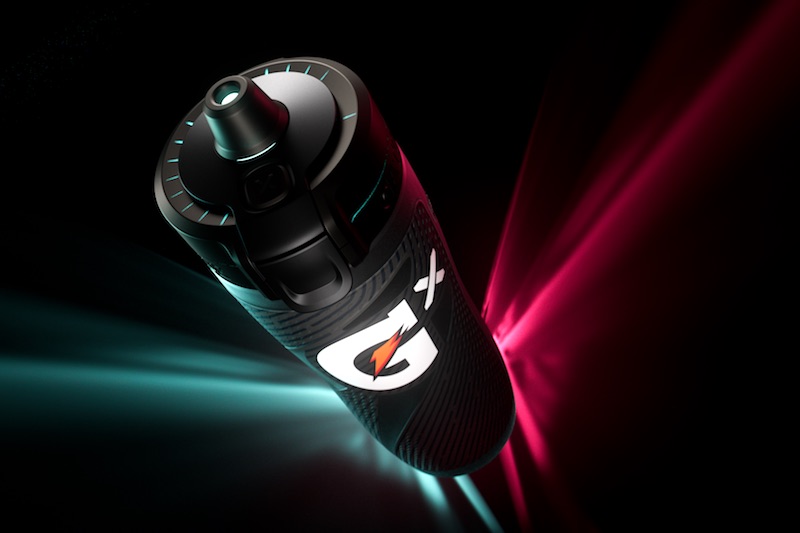 Gatorade has recently launched a rechargeable Smart Gx Bottle that holds 30oz and is built to help you track and stay on track with your daily hydration. How? By syncing consumption throughout each day from the Smart Gx Bottle with the newly revamped Gatorade Gx iOS app, where you set your daily hydration goal. You can even program your bottle to remind you when it's time to hydrate at selected intervals throughout the day. Setup takes about a minute: download the Gx app, sync the Gx bottle, customize colors, daily hydration goal and preferences, and BOOM! your personalized hydration coach is in bottle form. From $69.99. Don't forget to make it your own by customizing your name upon checkout at gatorade.com/smartgxbottle.
Breathwrk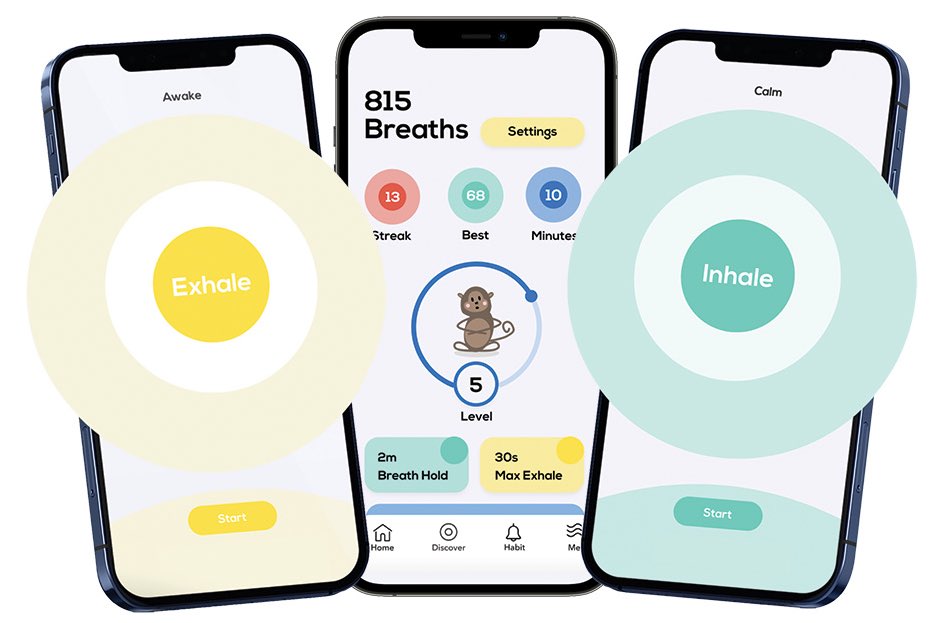 The app offers guided breathing techniques backed by science and used by Olympic athletes, psychologists, Navy SEALs, yoga instructors, zen masters, and we're guessing, people who can hold their breath for a really, really long time. Breathwrk gives you the power to adjust your stress, anxiety, energy, sleep, and endurance, all through simple breath training. The Breathwrk App can be found in the Apple App Store and the Google Play Store. Free to access basic features, $70/year subscription / breathwrk.com
FEND by Sensory Cloud, Inc.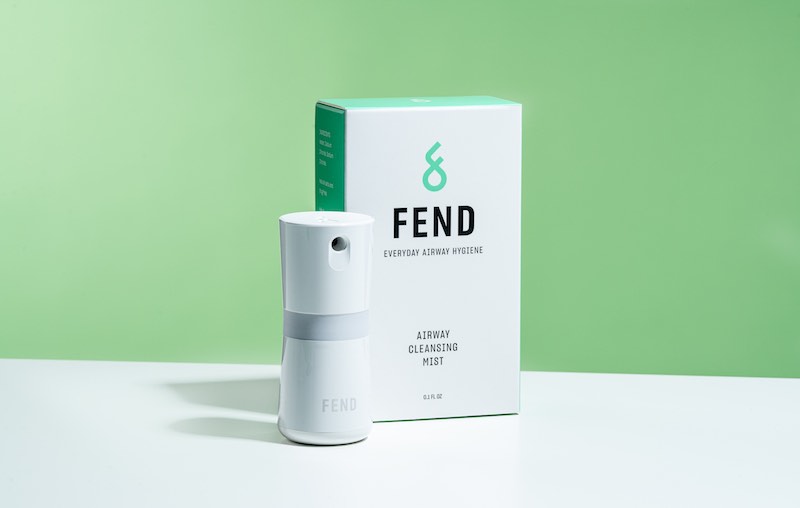 Airway hydration is the missing link to better health. FEND is a portable natural mist solution that cleanses the air you breathe. Uniquely designed for precision by Founder and Harvard scientist David Edwards, FEND delivers droplets of calcium-enriched saltwater to instantly hydrate your upper airways so you can get more oxygen to your body as you exercise and recover. $30 / hellofend.com
The Apollo Wearable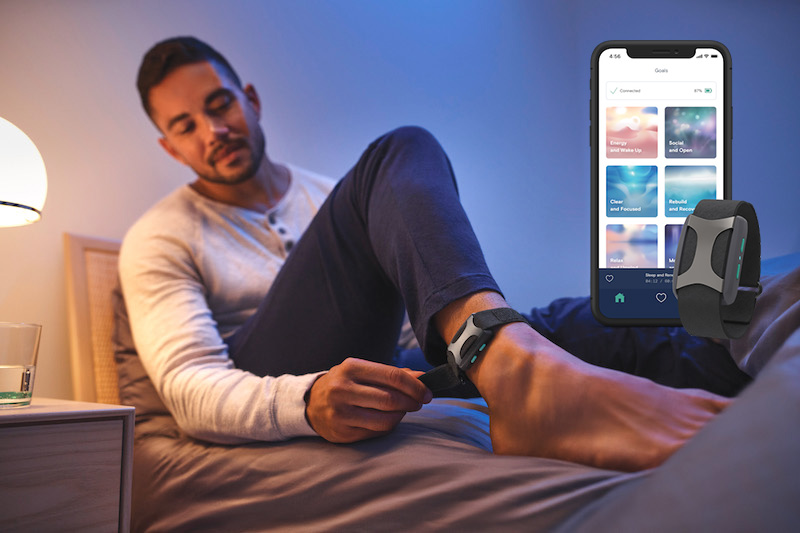 Created by Dr. David Rabin, MD, the Apollo Neuro wearable aims to improve your body's resilience to stress by using silent, soothing vibrations to balance the body and mind. It can be used anywhere at any time, and has been shown to aid sleep and focus.
$399 / apolloneuro.com
Forme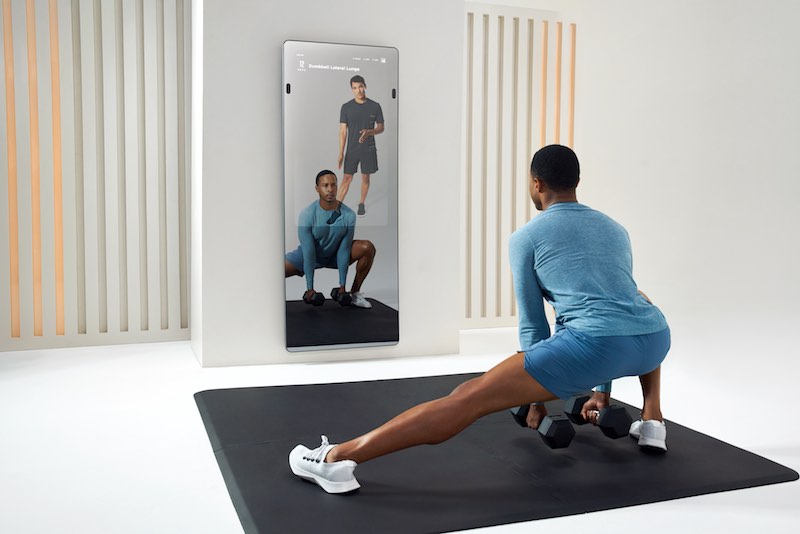 Way less clunky than a Tonal and more functionality than a Mirror, the Forme connects you with expert fitness instructors for guidance and on-demand training you can access in the comfort of your own home. Forme Studio is a home fitness system that provides weekly plans customized to your specific needs. It also tracks your progress in real-time to provide you with beneficial metrics. The studio comes in the form of a full-length mirror with a 43-inch 4K screen. Adjust weight, select videos and music—all via touchscreen. Add-ons include a barre and a lift weight that can easily be removed or hidden when not in use. This design allows you to have the most realistic and convenient workout experience. $2,495 / formelife.com
Wave Neuroscience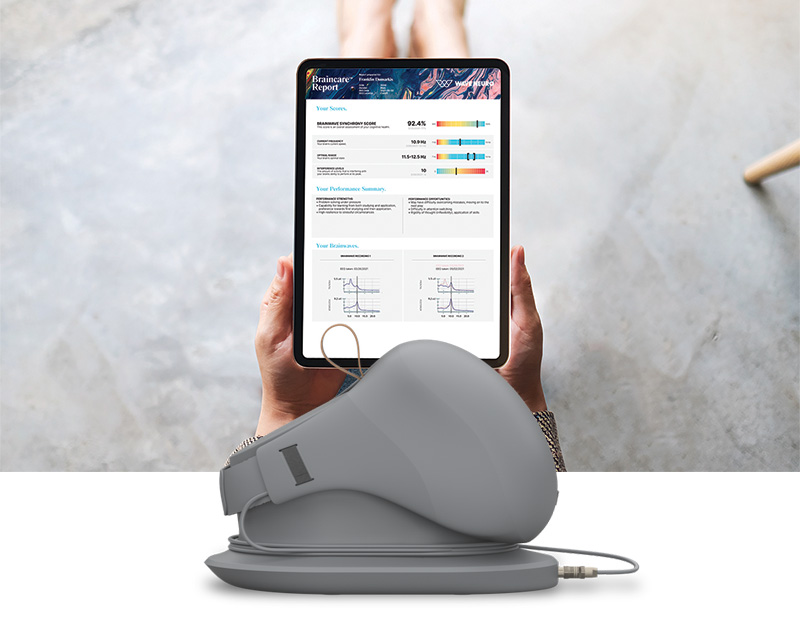 Understand and unlock your brain's full potential with Wave Neuroscience's first-of-its-kind "personal braincare device" that analyzes brain activity. After a 10-minute brainwave recording using a (BMD) Brainwave Measuring Device, which reads, measures, and reveals your brain's strengths and weaknesses, the data is analyzed. Sonal technology then reshapes your brainwaves to improve brain health and overall well-being. Wave Neuro empowers you to overcome the barriers of your unique brain without pills or invasive procedures. Price upon inquiry / waveneuro.com
Lettuce Grow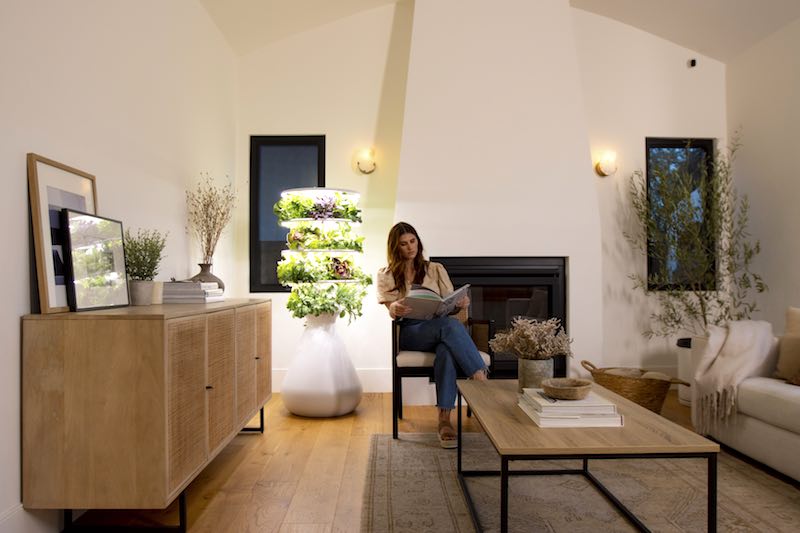 With 3,414,096 fruits and vegetables grown, 68,281,920 gallons of water saved, and 158,774 pounds of ocean-bound plastic upcycled (to article date), Lettuce Grow is taking farm-to-table to another level. This innovative company, founded By Zooey Deschanel and Jacob Pechenik, has created a product that provides families access to clean, unprocessed foods in the comfort of their homes. The Lettuce Grow Farmstand is a self-watering, self-fertilizing hydroponic system that comes in five sizes. Glow ring attachments allow you to grow year-round either outdoors or indoors. Learn how to live off the land without ever having to leave your living room. $400-$1,300 / lettucegrow.com
Forward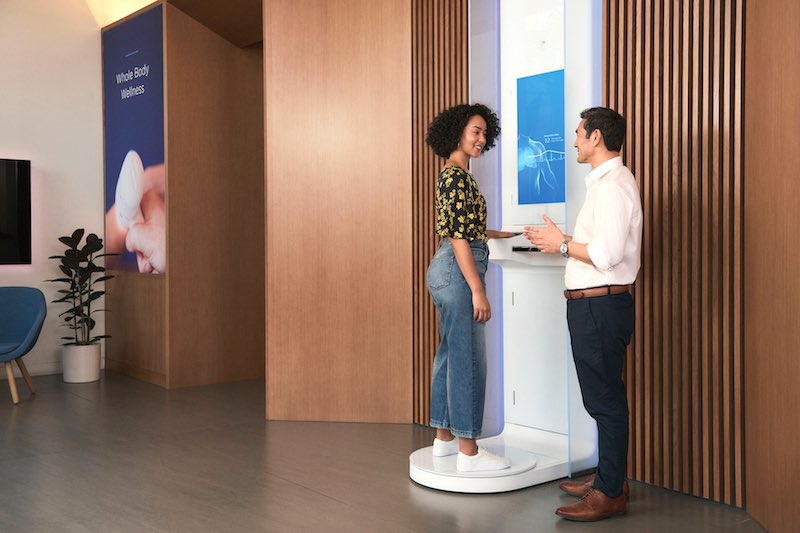 Forward is a difference health system concept that provides personalized healthcare to prevent critical illnesses. Forward focuses on cancer prevention, weight management, heart health, primary care, COVID-19 care, and eventually will provide stress and anxiety reduction options. You will always be aware of your body's functions through detailed diagnostics and ongoing monitoring. Forward employs doctors from top universities like Stanford, Harvard, and NYU who will be accessible via virtual and in-person visits, and on-the-go with the app! The system does not accept nor require insurance to become a member. Forward is available in select locations, so check the website to see if you are in one of the listed states. $149/mo. or $1,639/yr. / goforward.com