Every issue of Jetset Magazine presents new opportunities and ideas for finding the very best of the luxury lifestyle. From cutting-edge new technologies to the latest and greatest in fashion, travel, design and more, here are our picks for this season's must have trending items.
Trending Aviation Technology: SkyFan Business Jet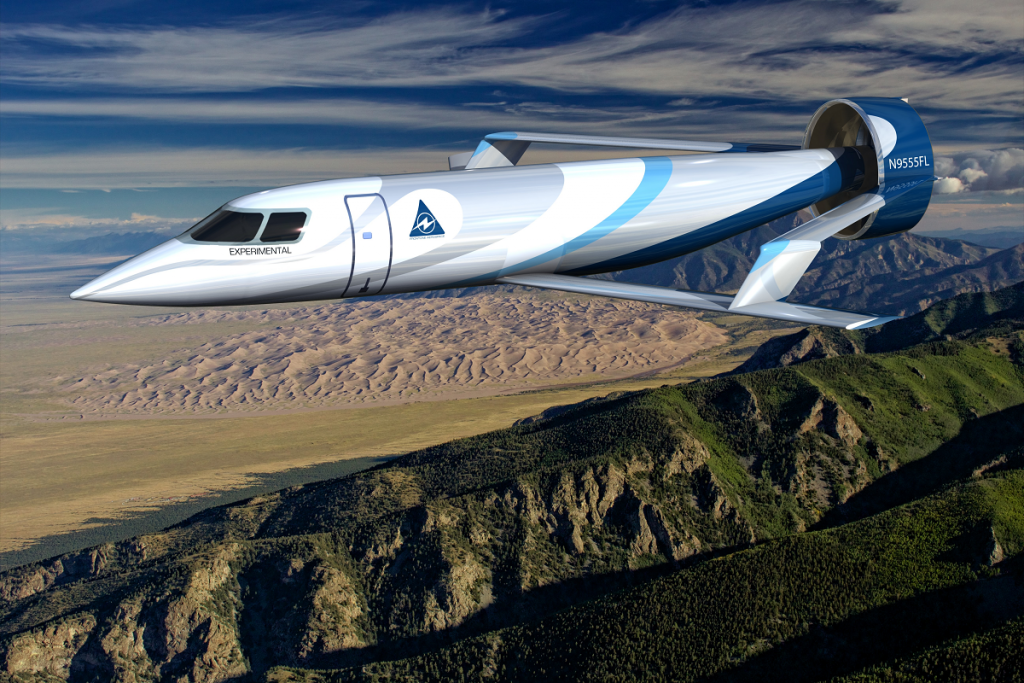 Business jet design has been stagnating for decades—a simple tube, wings, and two engines—nothing disruptive—just evolutionary. Frontline Aerospace's SkyFan eight passenger clean sheet design will change this by radically improving the overall aircraft efficiency. SkyFan has solved the long-standing challenges of business jets—namely dramatic range and productivity improvements, fuel efficiency, noise reduction with short takeoff and landing. Its centerline ducted fan radically improves propulsive efficiency and when coupled to mature GE turboshaft engines enables SkyFan's massive range (5,200 nm) with a thrust to weight ratio near 1 to 1—fighter jet performance. All while achieving fuel economy of $1 per nautical mile. These innovations create SkyFan's revolutionary capabilities.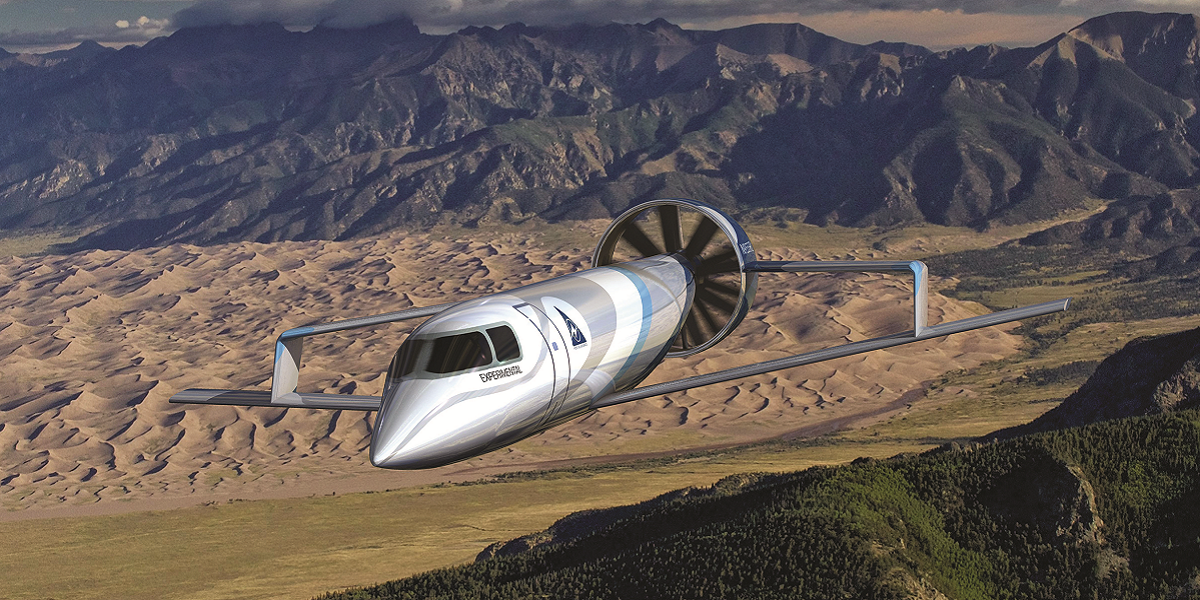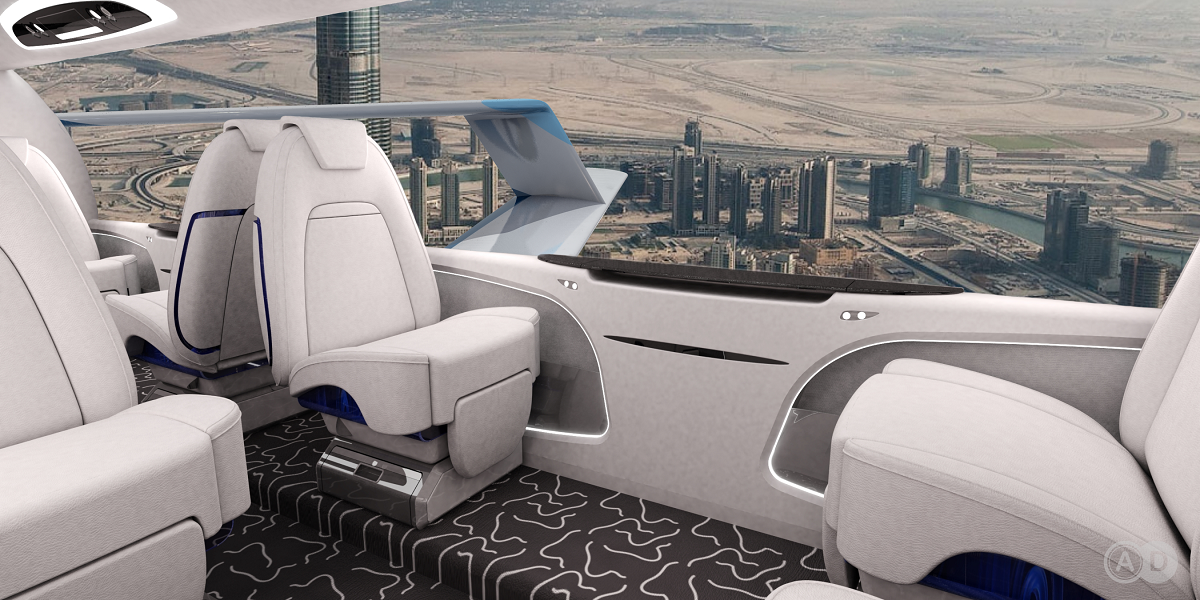 Trending Design: Hennessy Paradis Impérial Decanter & Louis Vuitton Nomad Case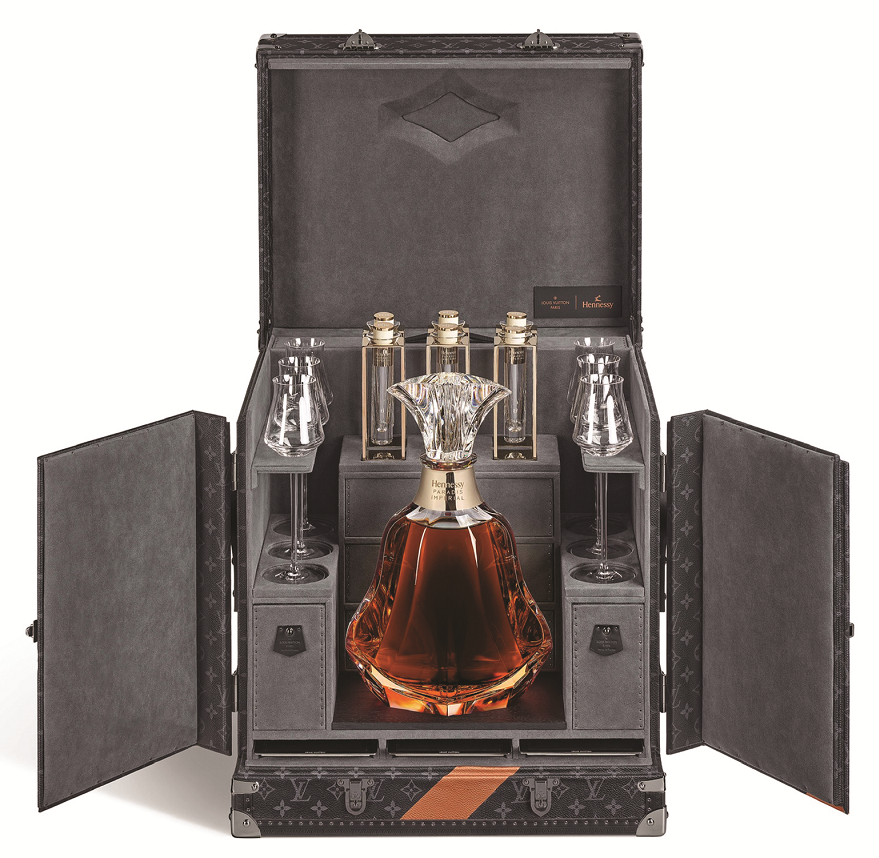 The art of alchemy and the art of travel come together in this perfectly tailored masterpiece presented by Maison Hennessy. As an ensemble, the entrancingly luscious blend of Paradis Impérial, striking crystal decanter and Louis Vuitton portable Nomad Case embodies a lifestyle and a way of looking at the world; they reflect a contemporary quest for exceptional pieces specially crafted for sharing remarkable experiences. This shared passion and savoir-faire are the signature of LVMH.
Trending Eyewear: Ray-Ban Ferrari Collection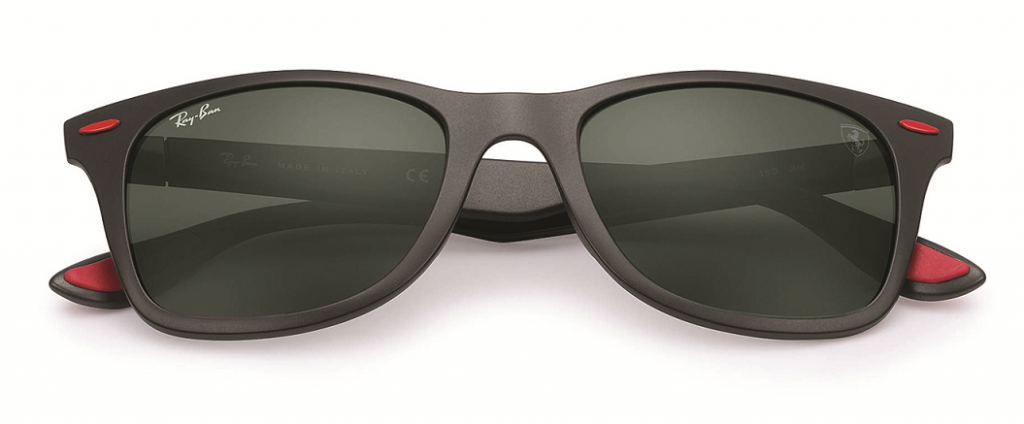 Car nuts pass their love onto their shades, with good reason; eyewear, done right, makes as much of an impression as your ride. The exclusive Ray-Ban for Scuderia Ferrari Collection recently dropped, and they're a pinwheel of fabulous, fierce looks. Paying tribute to the legendary profiles of racing stars from the 70's, the collection's shapes flaunt strength, flexibility and flawless style.
Trending Timepiece: Cartier Révélation d'une Panthère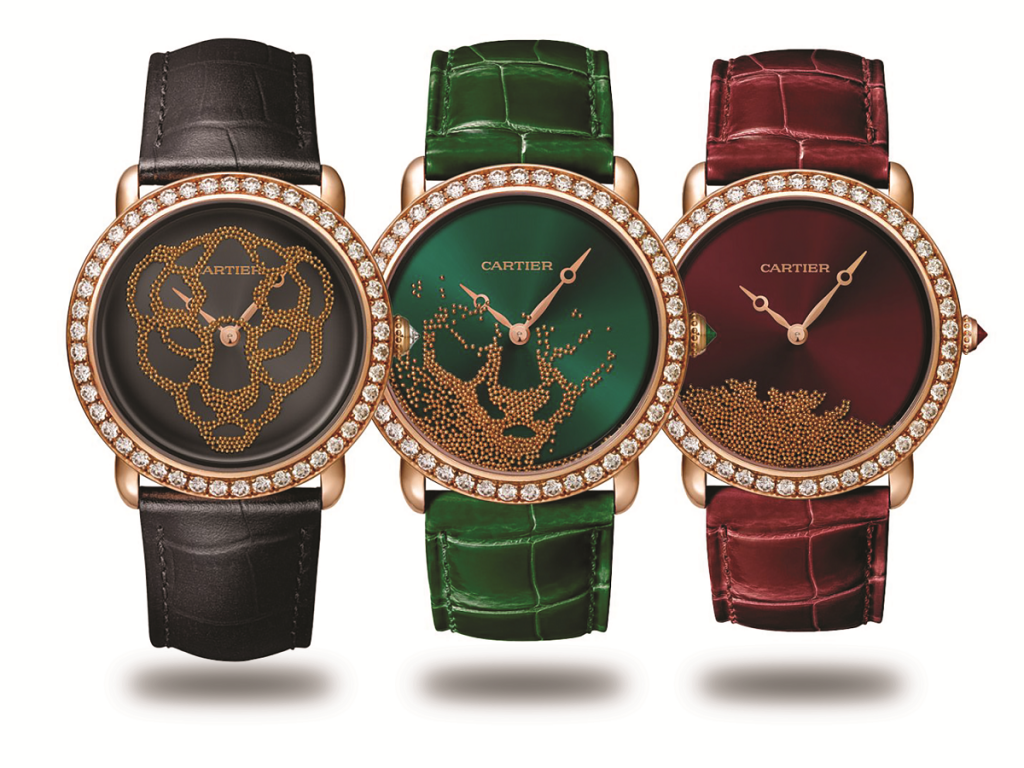 Cartier stirred sheer desire with this new model, based on golden balls on either side of the dial  flowing down to form the stylized head of the brand's iconic panther. With Révélation d'une Panthère, Cartier unveils its poetic reinterpretation of haute horology with this modern hourglass. Tilt your wrist forwards and 9,000 tiny gold orbs flutter down the dial before settling to reveal the panther. The effect is fleeting and spellbinding, like a golden mirage.
Trending Gadget: Earin M-2 Wireless Earbuds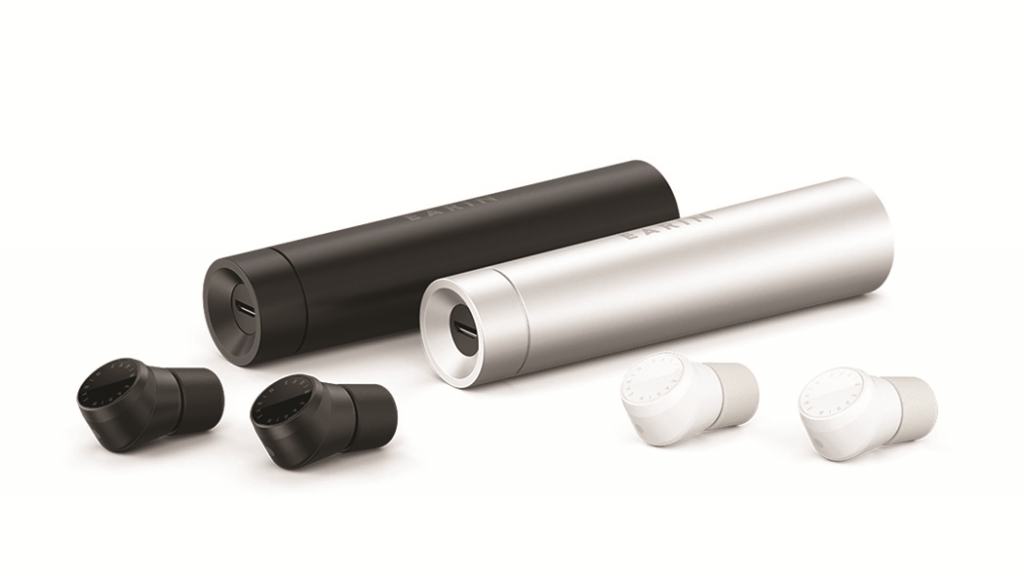 The Earin M-2 have been in development for just under two years and it seems patience was worth it. What stands out about these true wireless earbuds is their elegant, uncompromisingly compact design. Earin engineers have crafted an original, minimalist product that will appeal to cinephiles and gamers in equal measure. Low-latency NFMI and aptX technology help in games where response time is paramount.
Trending Collaboration: North Face & BMW Designworks Camper Trailer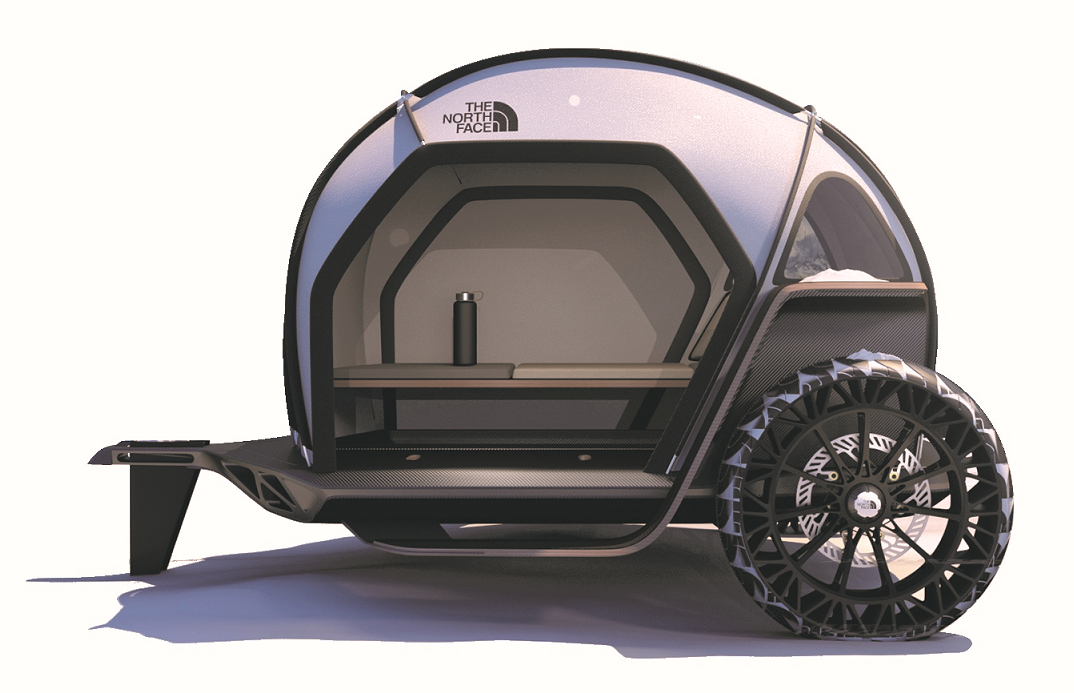 The virtual-reality collaboration between The North Face and BMW's Designworks demonstrates a possible application of the wild new fabric Futurelight. The future of outdoor expeditions may just be a waterproof soft-shell camper trailer. The prototype merges The North Face's geodesic dome design with BMW's motor design to create one of the most advanced campers in the industry. Currently only a concept, the fabric it's made of will be introduced on new North Face gear later this year.
Trending Motorcycle: Ducati Diavel 1260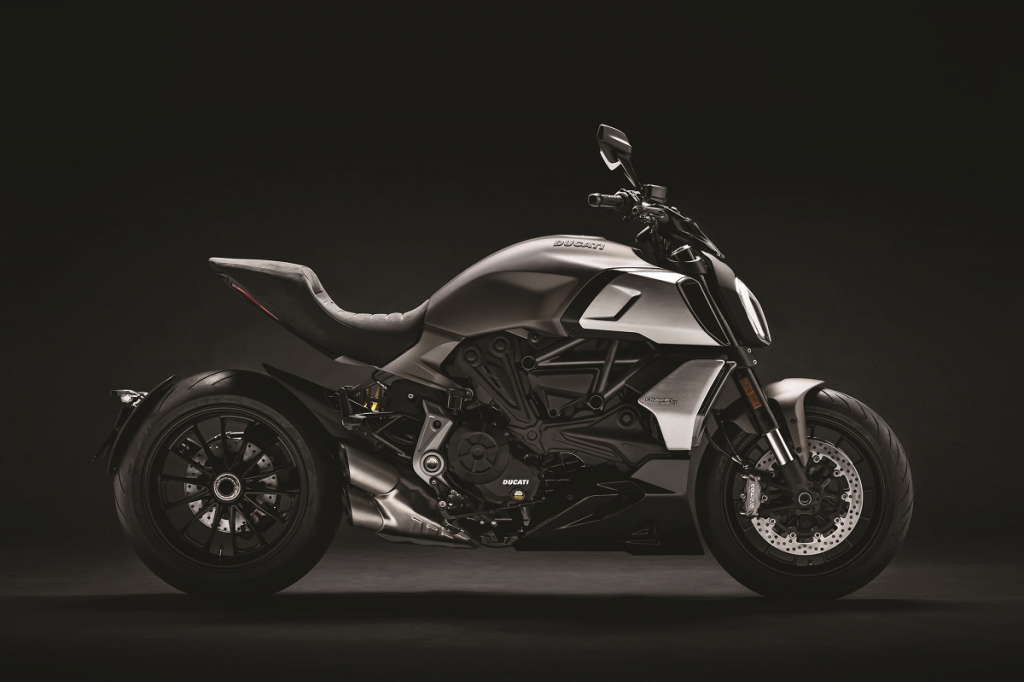 Brawny lines and an imposing front face bring out the strong and restless style of the new Diavel 1260. The wide air inlets and the trellis frame complete the elegantly framed engine, the true powerhouse core of this bike. The S version, featuring the coal black livery and Öhlins suspension, sparks the smoldering mood of the new Diavel's sophisticated edge. Ergonomics come together in harmony: both maxi-naked and aggressive stance, and yet still a muscle cruiser.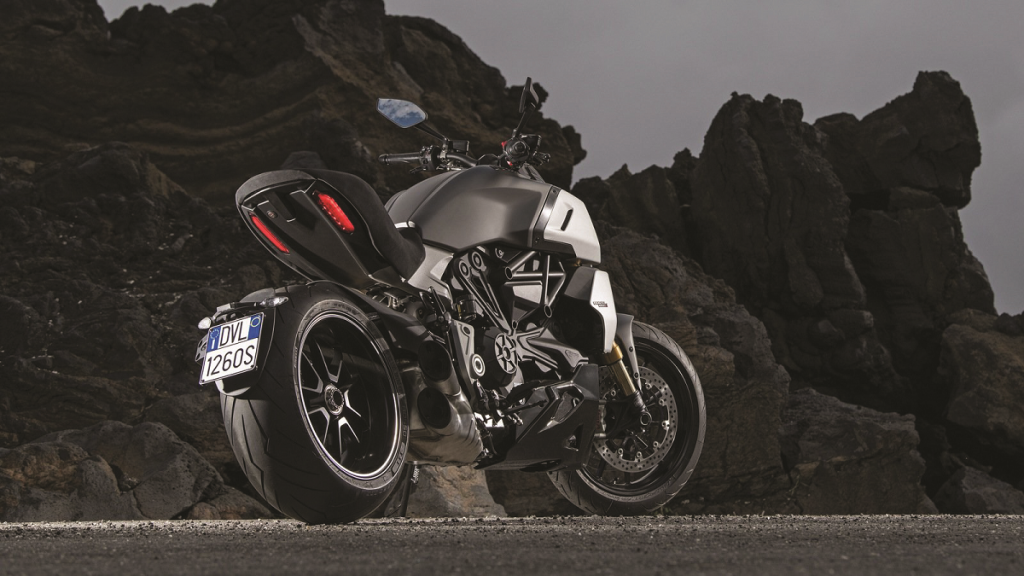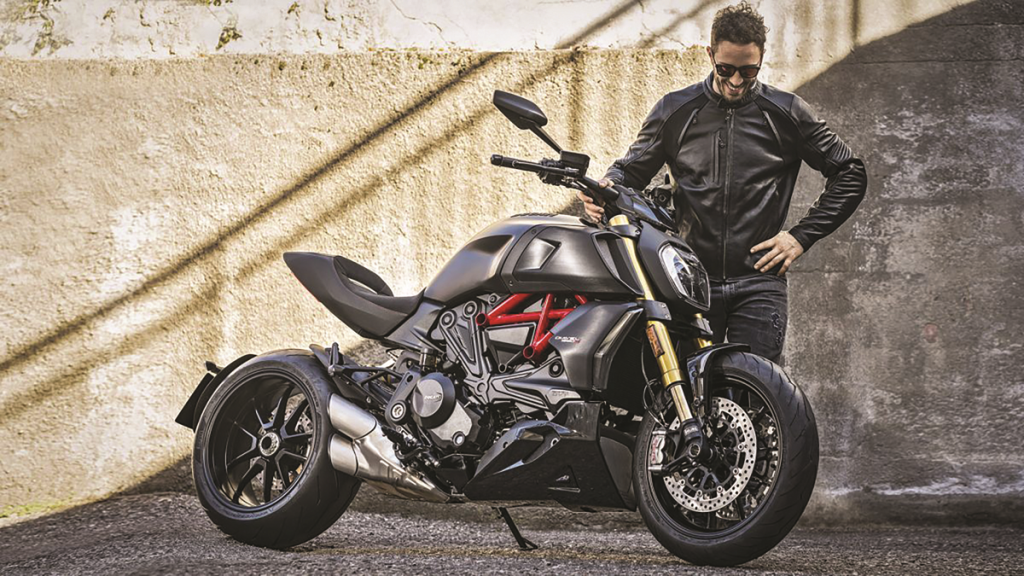 Trending Automobile: Hispano Suiza Carmen Electric Hypercar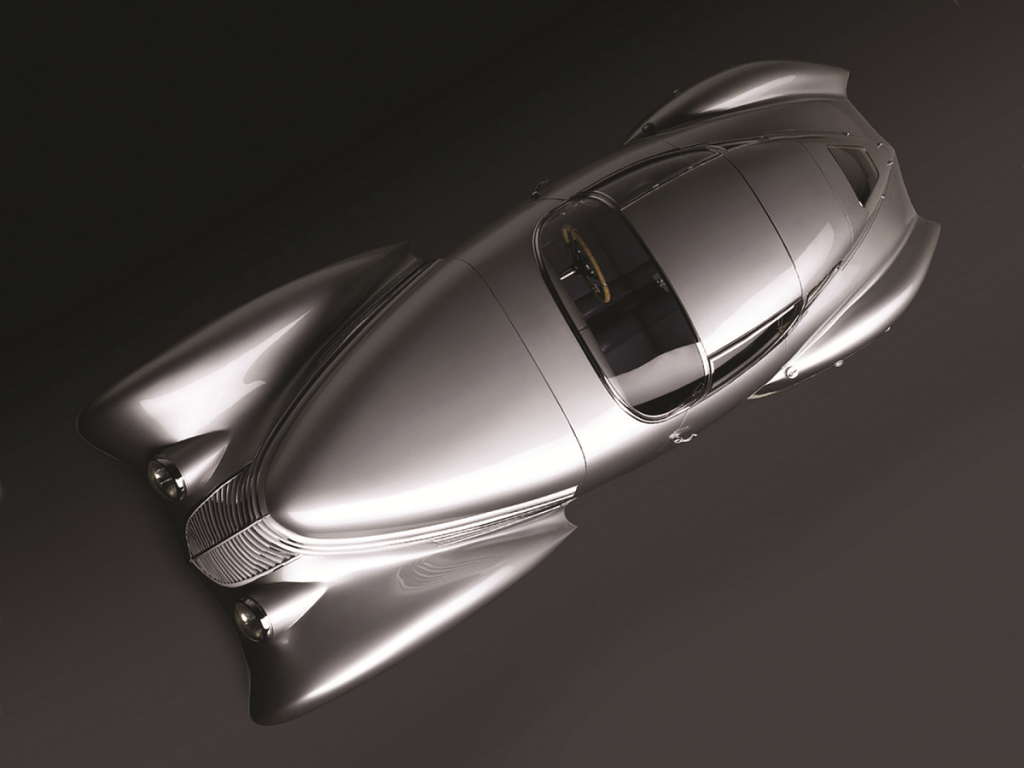 The Hispano Suiza Carmen is fully electric, with a T-shaped 80-kW-hr lithium-ion polymer battery pack powering a pair of rear-mounted motors rated at 503 hp each for 1,006 total. Encased in a carbon-fiber shell, the battery port is designed to make upgrading to newer chemistries and technologies easy. Top speed is limited to 155 mph, and range on the Euro NEDC cycle is estimated at just under 250 miles.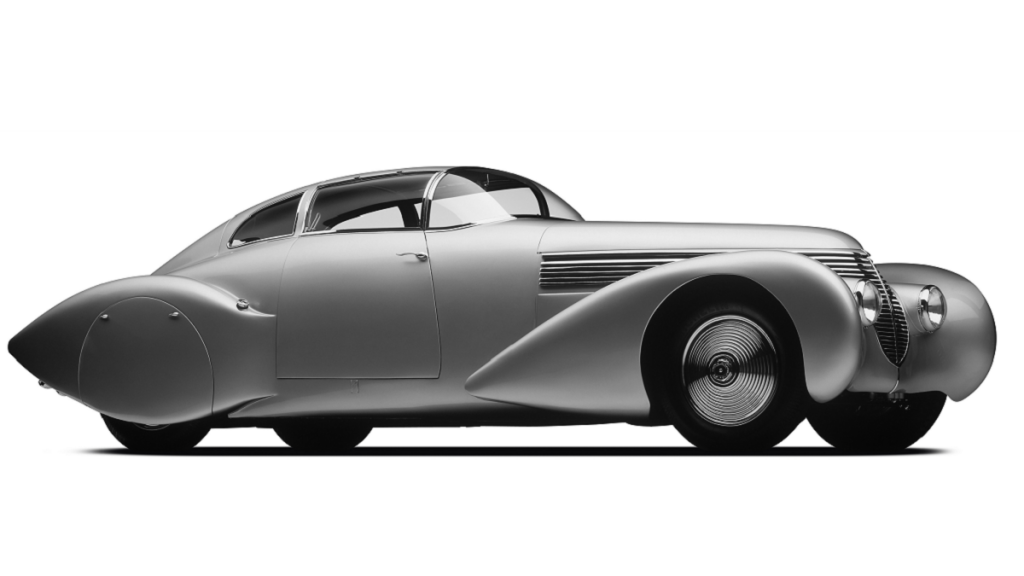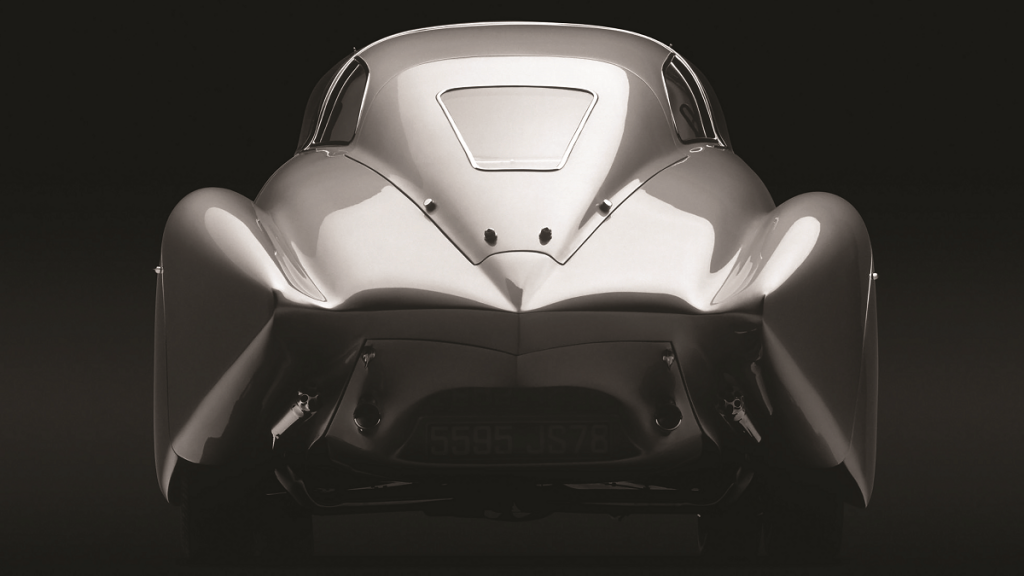 Trending Aviation Technology: The Boom XB-1 Baby Boom Jet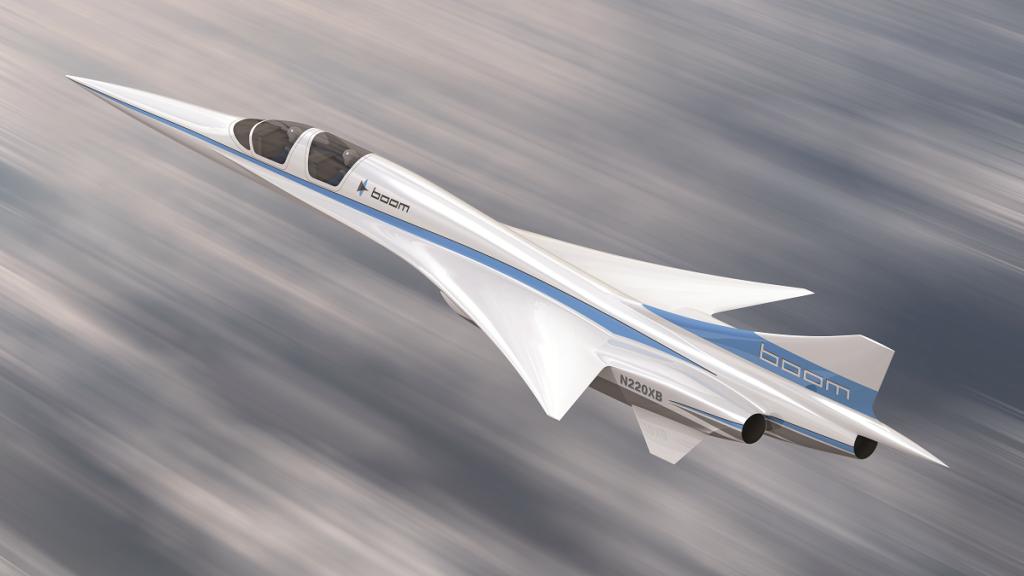 The plane that could usher in a new generation of supersonic passenger flight has more in common with a fighter jet than the Concorde. Long and sleek, the XB-1 features a narrow wingspan, two tandem seats, and three engines to propel it to twice the speed of sound. Sixty feet long and dubbed the "Baby Boom", the design was developed with some of the $85 million the company has raised so far, allowing engineers to assess the aerodynamic performance and structural qualities of the carbon fiber airframe.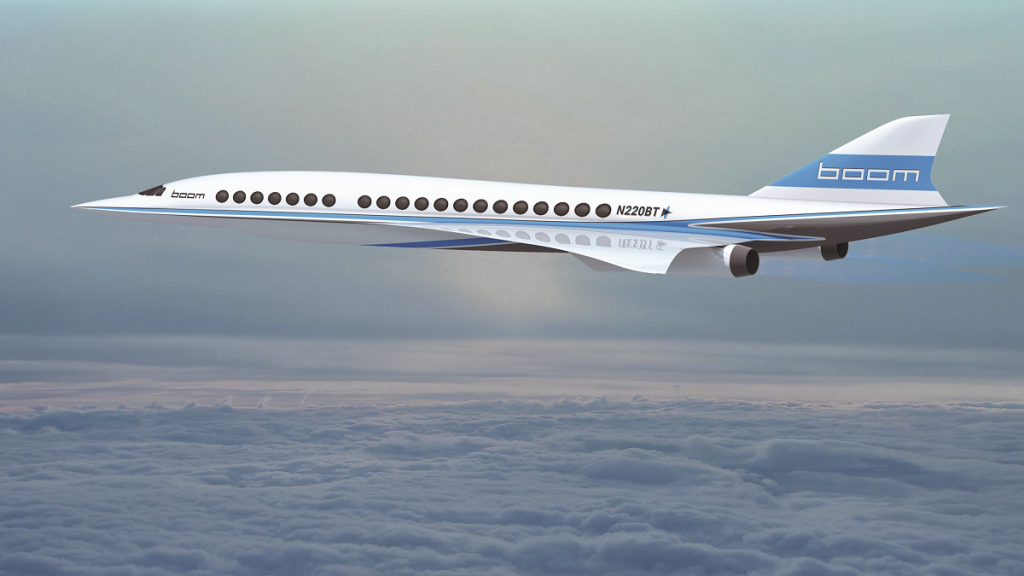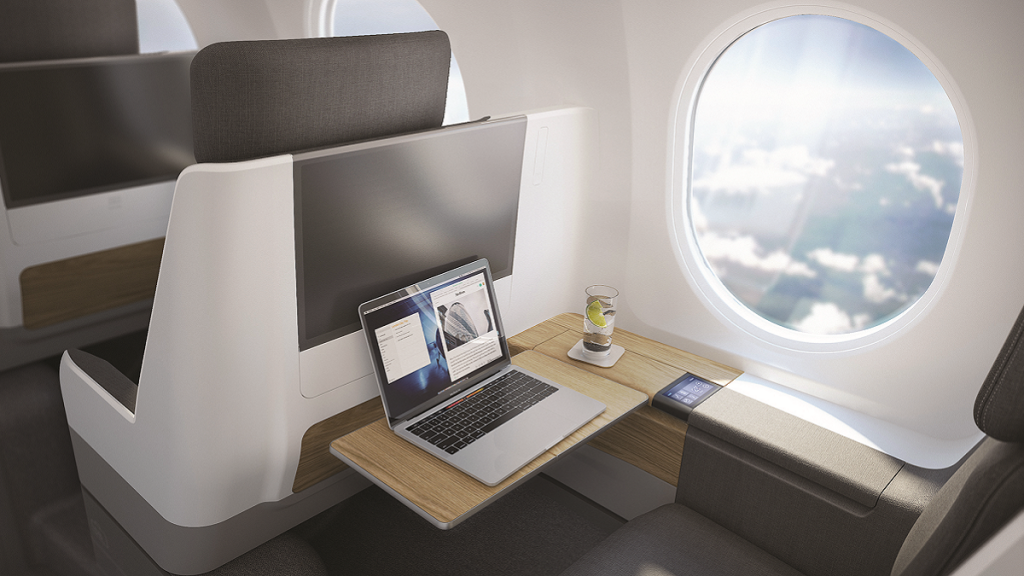 Trending Yacht Concept: Carat 187 Superyacht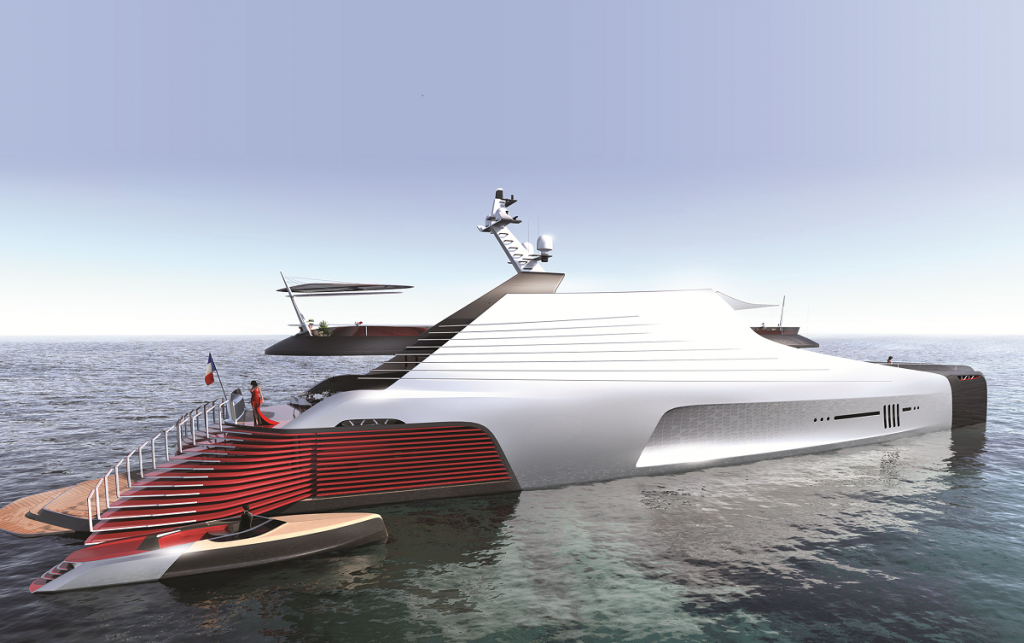 The ultra-luxe floating party palace that is the Carat 187 Superyacht was developed to have legendary bashes with its innovative "split personality" design and "red carpet" entrance. Technicon's 187-foot vessel is only a concept at this point, boasting two swimming pools because a superyacht with only one swimming pool is oh so basic. A sprawling deck space for over-the-top dance parties on the open sea, the design also features an outdoor dining space, and a huge master bedroom suite for crashing once the champagne has been polished off.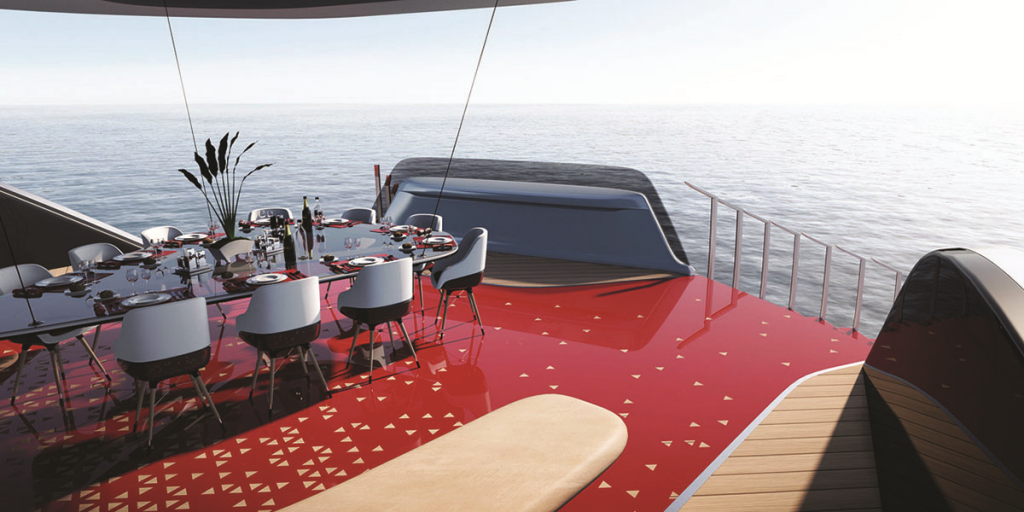 Trending Technology: Hurtigruten LED Screen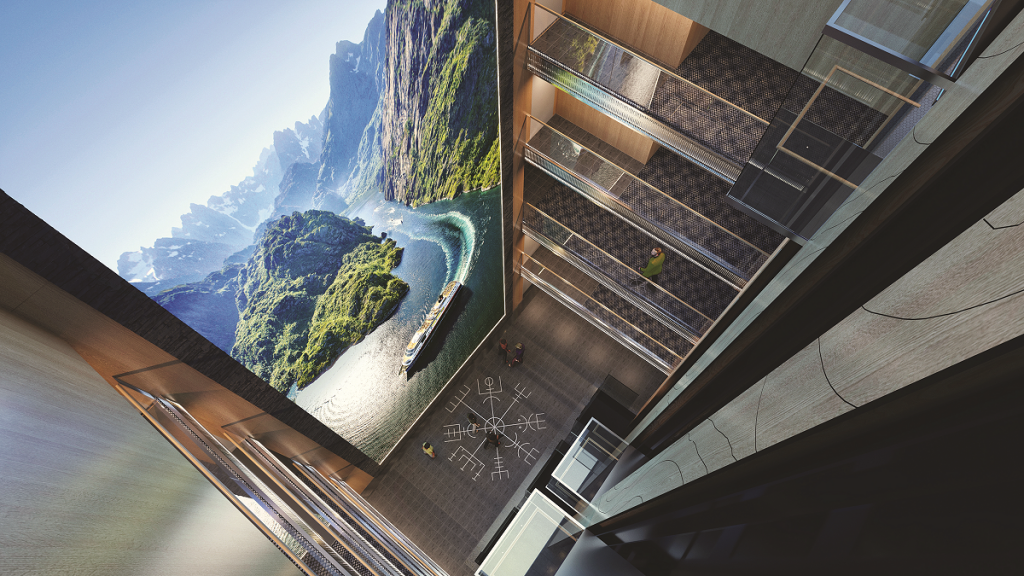 Hurtigruten introduces the first-ever hybrid-powered exploration ship – the MS Roald Amundsen. Among the many technological innovations aboard the ship, the world's tallest and most impressive LED screen at sea. Spanning seven decks and standing just over 57 feet tall and 21 feet wide, the state-of-the-art high-tech centerpiece of the ship magnifies the splendid panorama of the passing world to guests inside the vessel, with live coverage from outside the ship captured by a professional photographer.
Trending Design: Boeing 777x VIP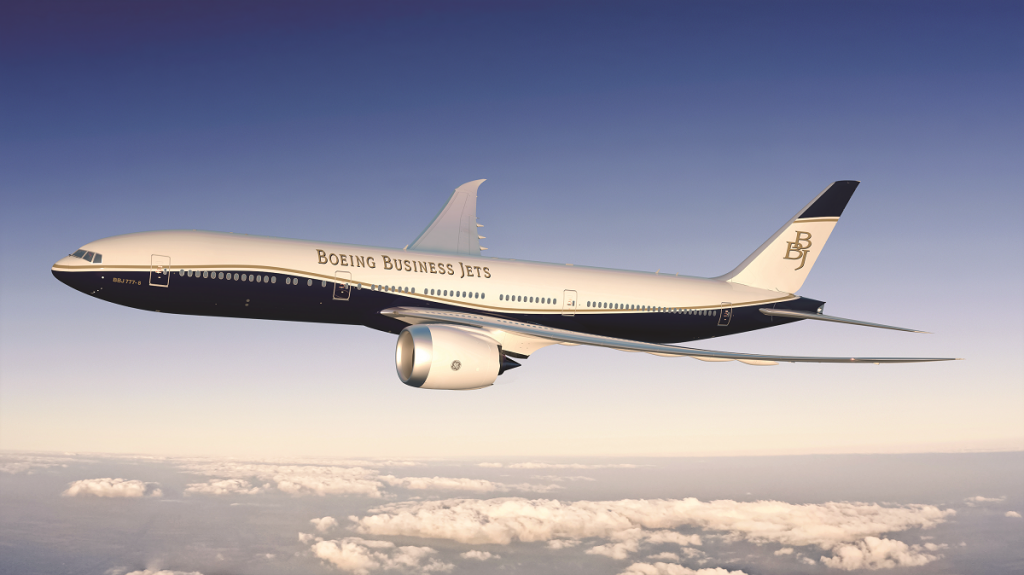 Boeing recently unveiled an impossibly posh new VIP 777X widebody business jet for the world's wealthiest flyers. The company's new offering can fly more than halfway around the world nonstop. Boeing is currently building the first 777X for test flights at its factory, with delivery expected in 2020. The 777-8 will be able to fly 11,645 nautical miles and offers a 3,256 square foot passenger cabin; the larger 777-9 model opens up nearly unlimited interior design options.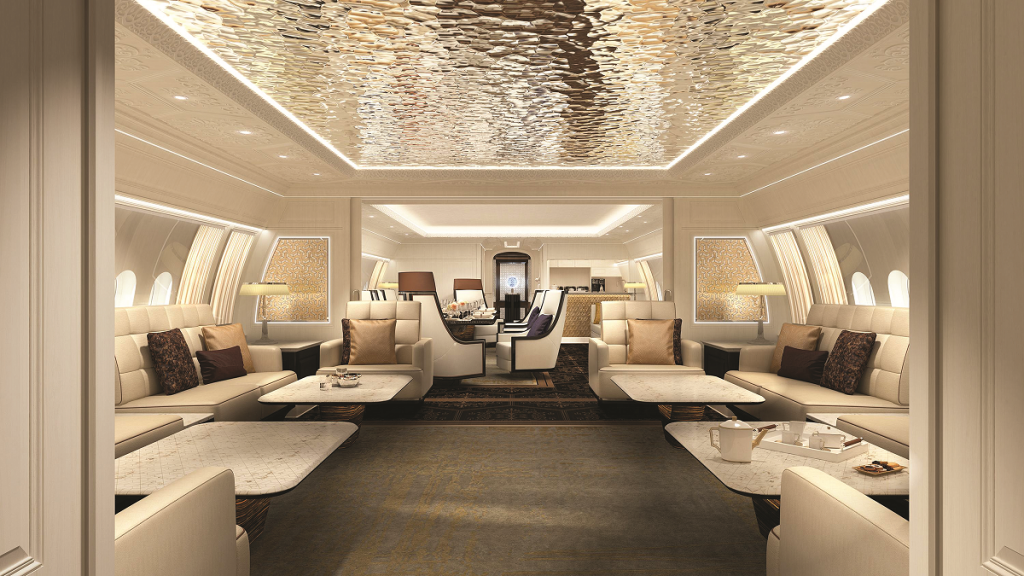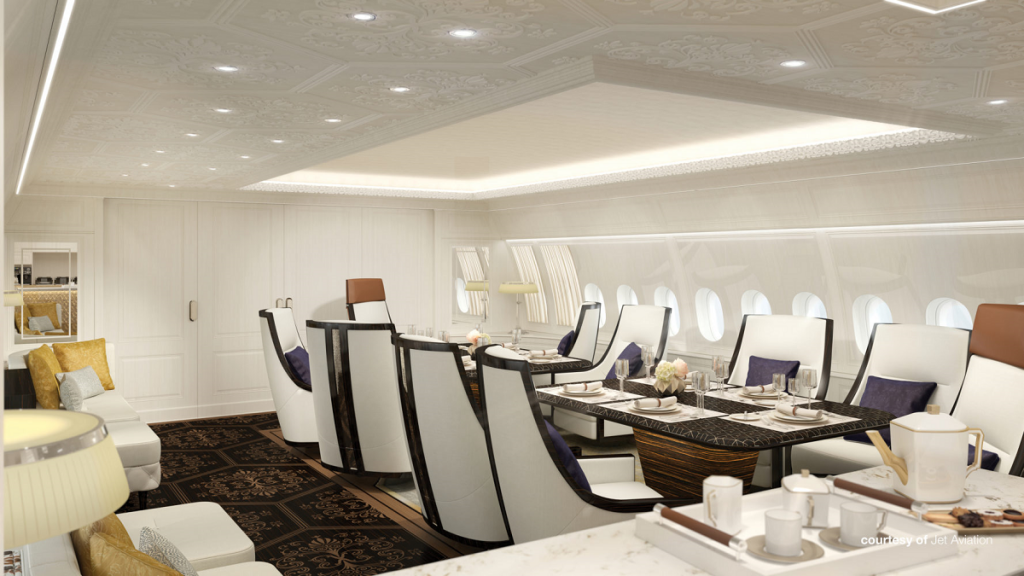 Trending Design: Winch Design Concepts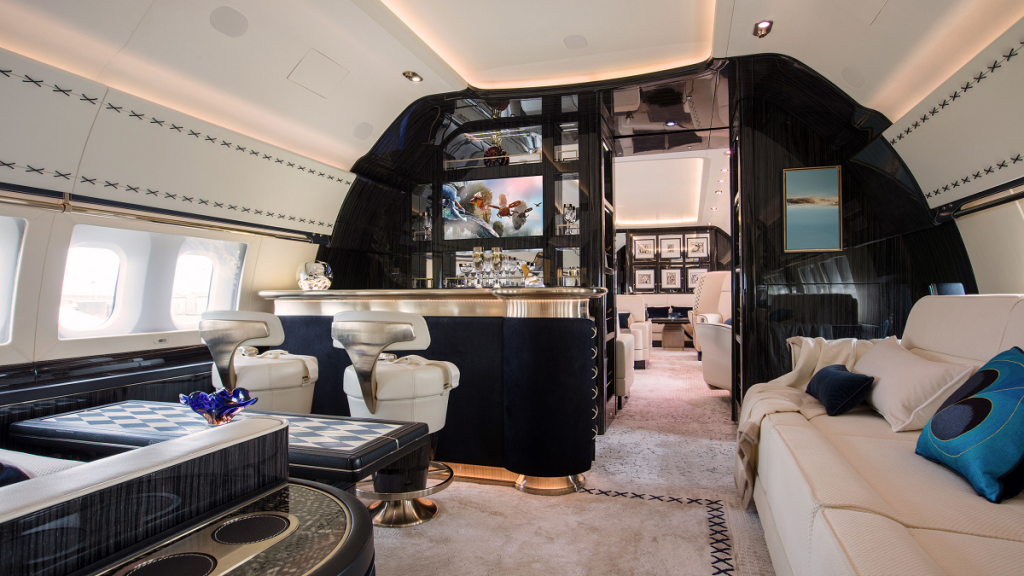 London-based Winch Design kicks the world of bespoke luxury lifestyle design up a notch. The award-winning multidisciplinary studio initially specialized in superyachts, eventually expanding its purview to private aircraft and residential architecture. Winch Design creates spaces that are a work of contemporary art, custom tailored to the lifestyle for each client. Beautiful bespoke designs born of sea, air, and land, Winch excels at design in motion—from sublime superyachts to chic private jets and hedonistic holiday homes.