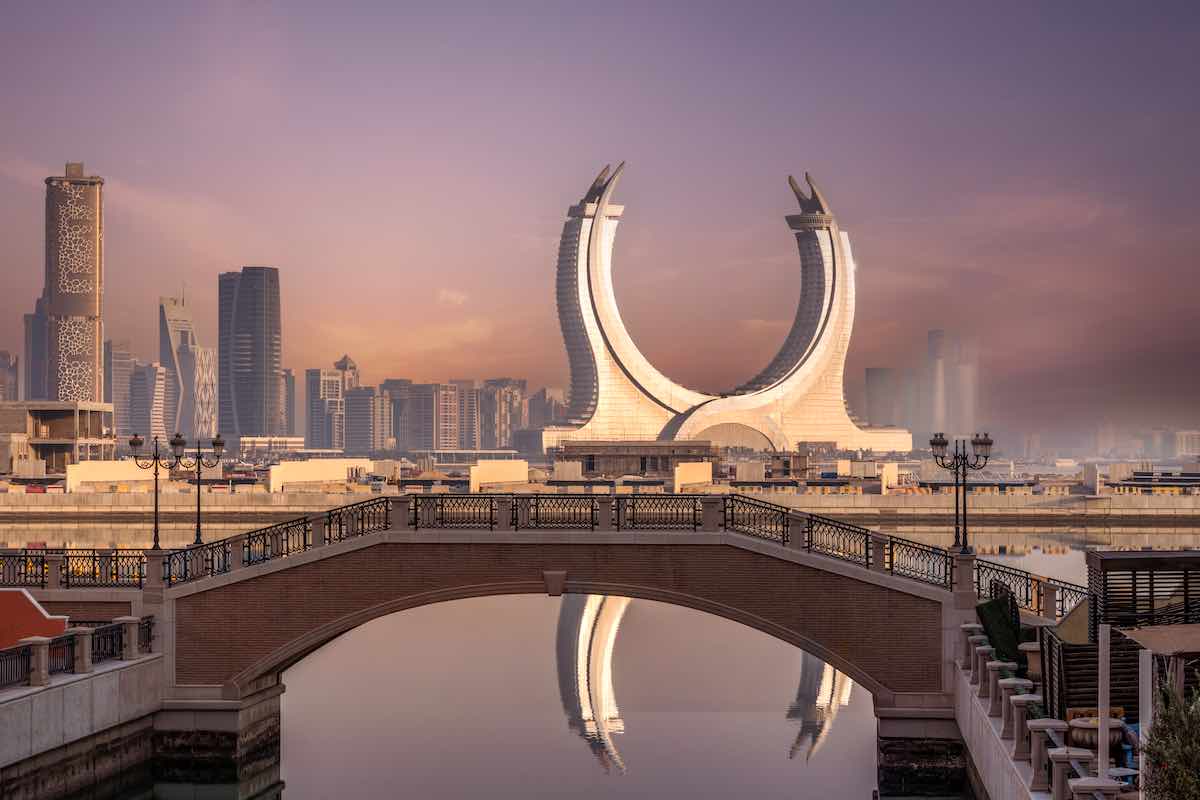 It's that special time of year again, and we know finding the perfect present can be quite a challenge. Fortunately, there's no need to fret as the team from Jetset has gathered a unique list of this year's hottest selections. From opulent getaways to high-fashion mainstays, here are a few of our favorite luxury items for the 2022 holiday shopping season.
Trending Hotels: Raffles Doha & Fairmont Doha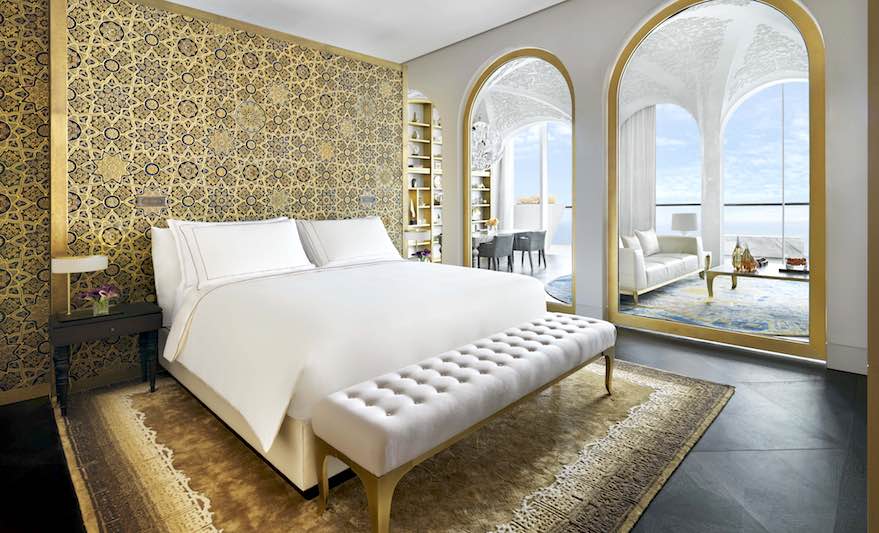 Two new luxury hotels are making their debut on the coast of Qatar, both housed within the iconic Katara Towers. This stunning, crescent-shaped structure is a distinctive architectural interpretation of two intertwined scimitar swords, the national emblem of Qatar. Raffles Doha is an opulent, 132-suite property inspired by the grandeur of palaces and delivers breathtaking views of the Gulf and the Doha skyline. Each suite includes a balcony, personalized butler services and bespoke amenities. Specially curated wellness experiences are also offered.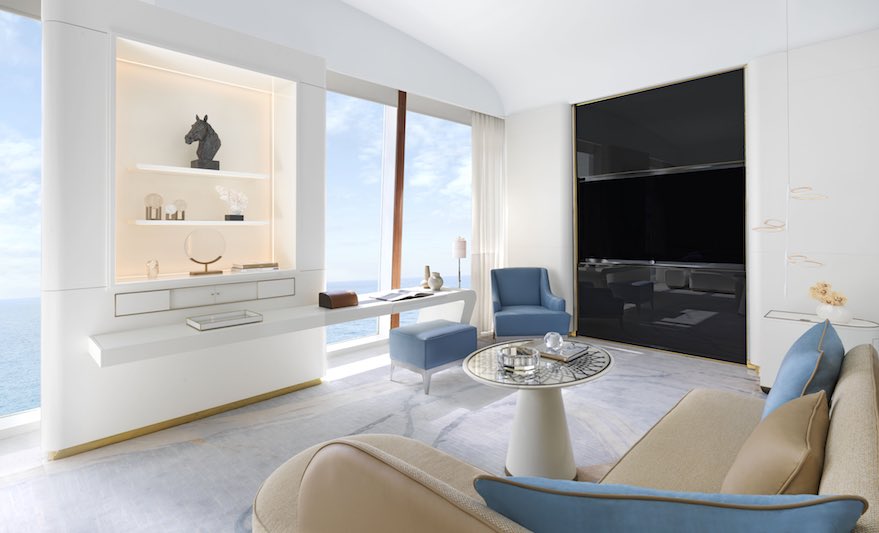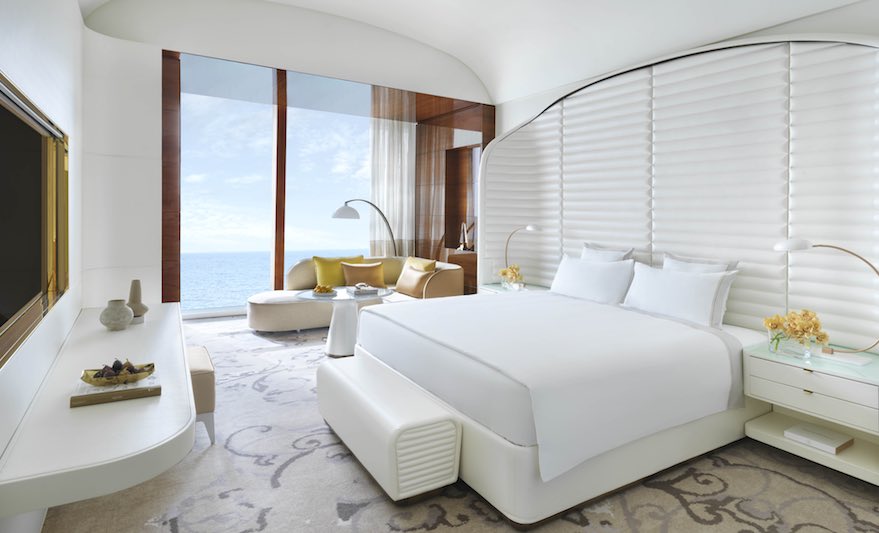 The Fairmont Doha contains 270 rooms, 92 suites (four of them themed) and one presidential suite, all inspired by the interiors of mega yachts. State-of-the-art fitness offerings enhanced by the Fairmont Spa as well as atmospheric and theatrical food journeys await guests.
RafflesDoha.com
Fairmont.com/Doha
Trending Accessory: Longines Sunglasses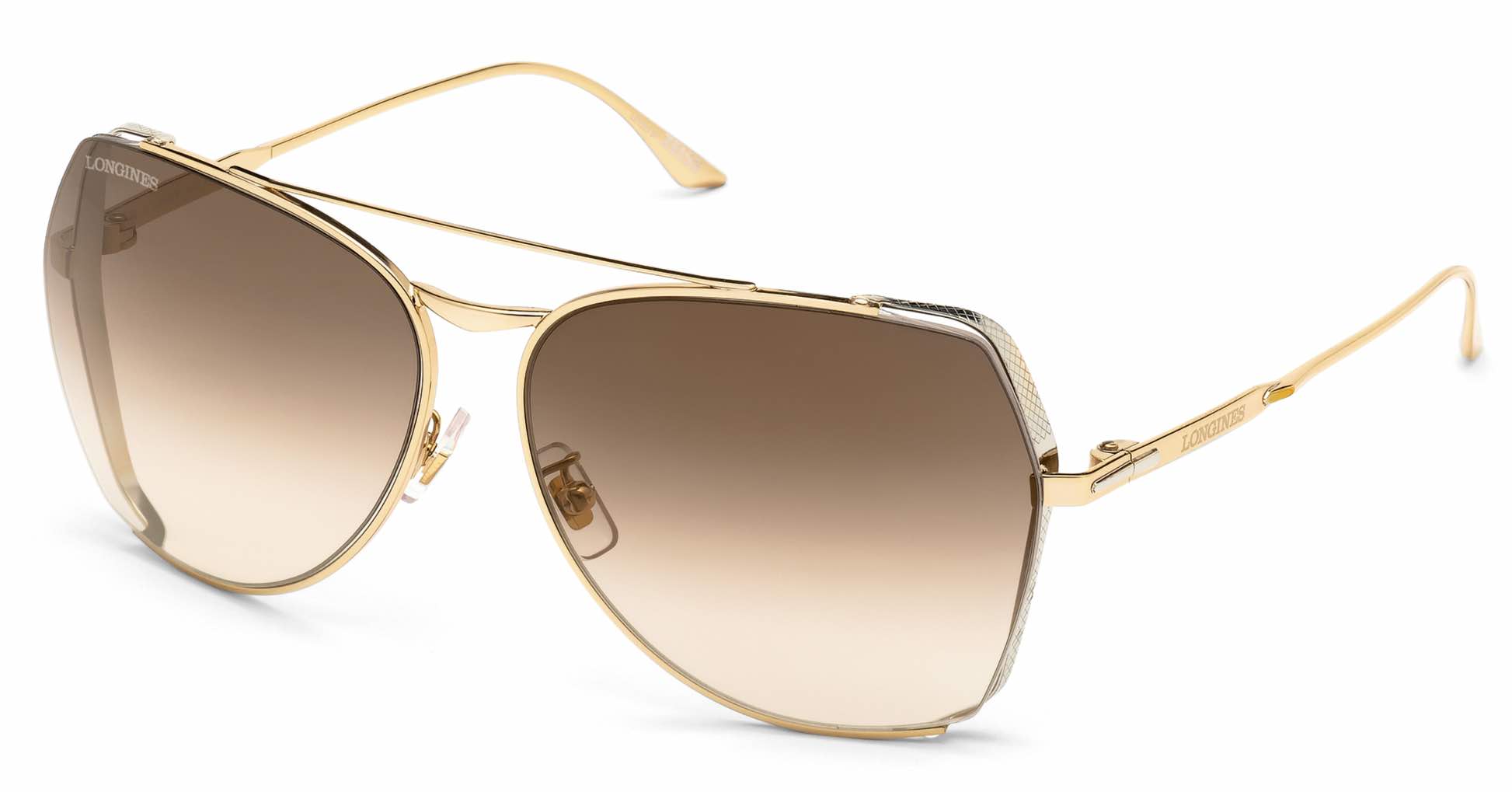 Longines has created a collection of optical and sun eyewear for men and women. Developed in accordance with the strictest quality criteria and careful attention to detail, this new range captures the brand's aesthetic and technical know-how to offer performance-oriented and elegant products, in line with its timepieces.
Trending Design: PXG GEN4 Golf Clubs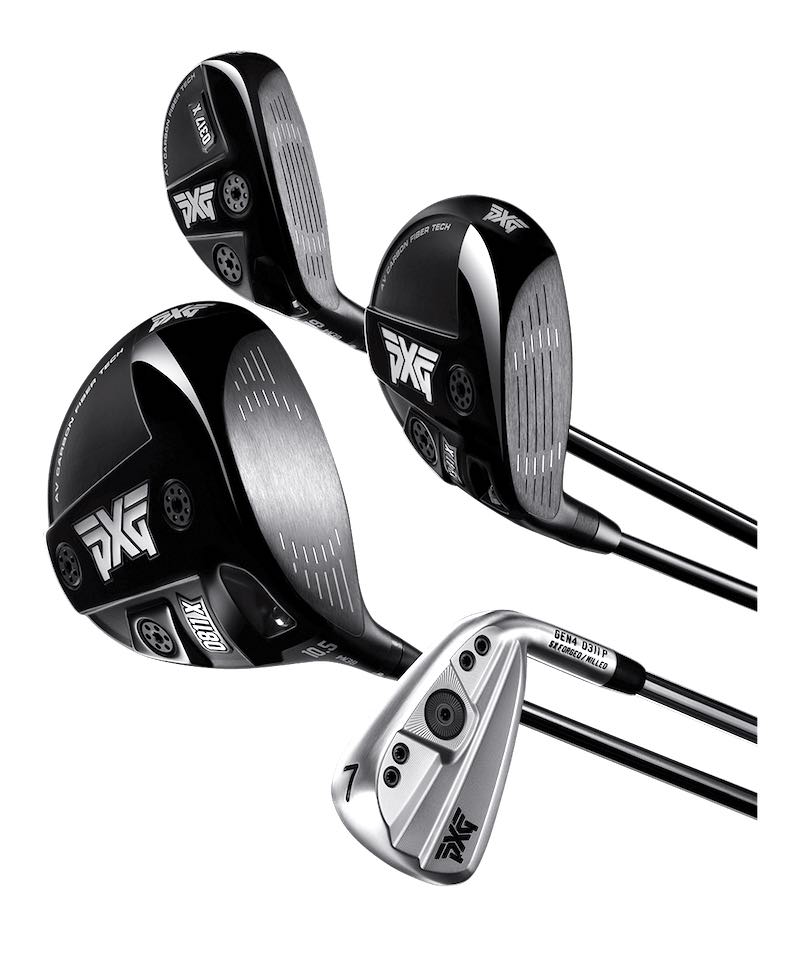 The all-new PXG GEN4 Golf Clubs are the product of years of research and testing, combining specialized materials never before used in golf to produce incredible sound and feel, unbelievable forgiveness, explosive distance, and drop-dead sexy looks. The company's flagship clubs include drivers, fairways, hybrids, and irons—each optimized to suit your swing and skyrocket your performance.
Trending Accessory: Boarini Milanesi Handbag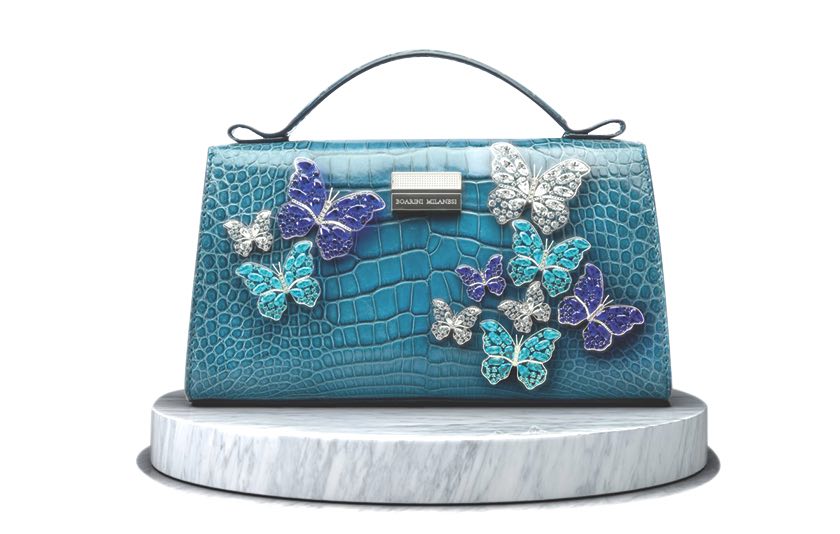 Italian designer Boarini Milanesi has created a USD 7 million handbag—the most expensive in the world—as an urgent call to protect our oceans from the ever-increasing threat of plastic waste. Made of semi-lustrous alligator in an aquatic hue, the Parva Mea model bag is embellished with gemstones, ten white-gold butterflies, and blue sapphires that mirror the ocean's depths.
Trending Collection: Tumi and McLaren Luggage Collection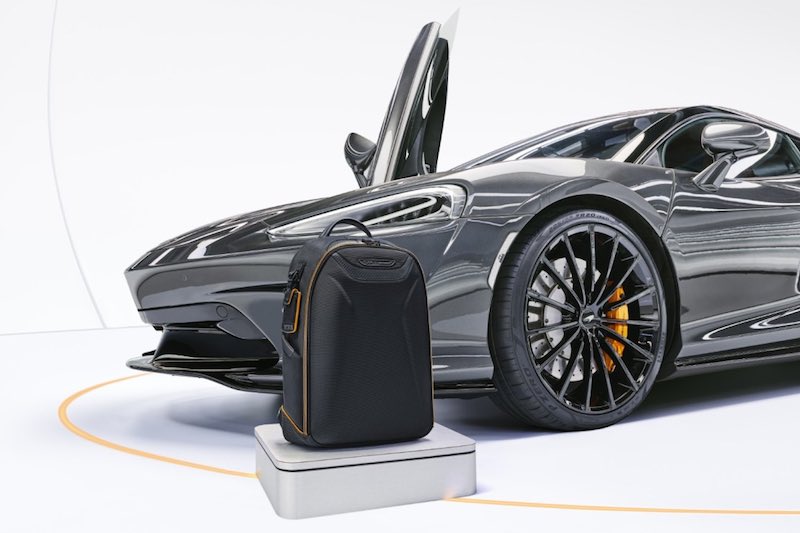 If you're a fan of fast cars and modern luggage, you'll be thrilled to learn that Tumi has just collaborated with McLaren on a new collection that includes suitcases, backpacks, duffels, and more. The new capsule combines cutting-edge technology, innovation and design excellence from two worlds, to deliver luggage, bags, and accessories with race-car resilience.
Trending Holiday Gift: Handlebend Copper Mugs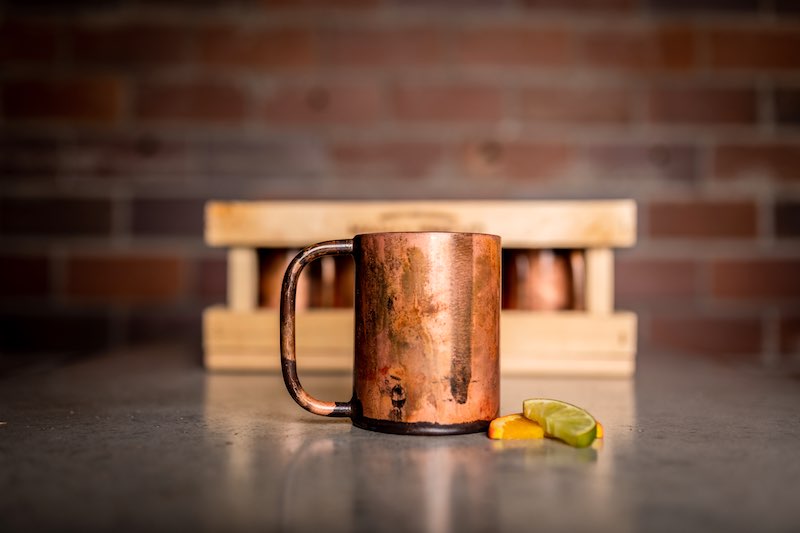 Described as "not your average mug," Handlebend Copper Mugs are meticulously handcrafted from their namesake metal. The idea for them was born when the company's co-founders, Matt Davis and Michael Stepp, placed an online order for Moscow mule mugs, only to be disappointed to find they were made of stainless steel, wrapped with a faux copper coating. So they returned them and set out to make high-quality copper mugs themselves. Today, their collection includes mugs (with hand-bent handles) in a choice of shiny or distressed surfaces, as well as cocktail glasses, whiskey glasses, shot glasses and copper straws.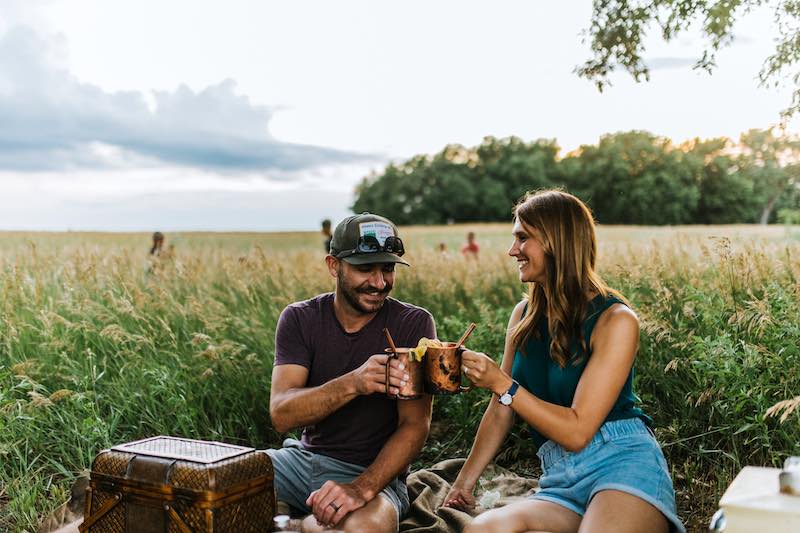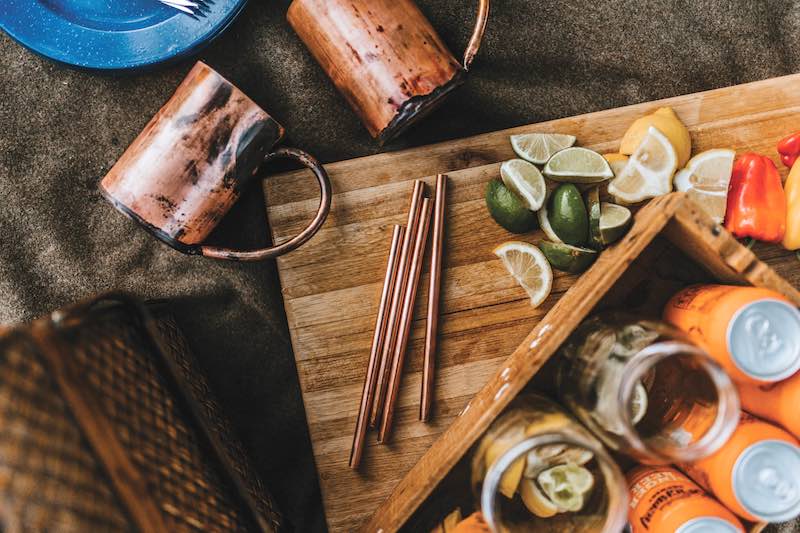 Many of Handlebend's drinkware products can also be customized with your company's logo or other design to create unique corporate gifts.
Trending Spirits: Macallan M Collection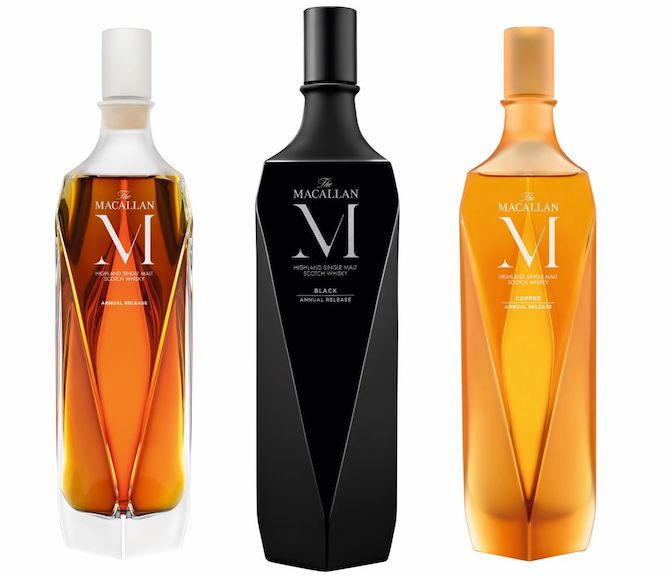 The Macallan M Collection celebrates each of the distiller's Six Pillars which serve as the foundations that enable Macallan to produce exceptional spirits. The 2022 collection is comprised of three releases, each presented in handcrafted Lalique crystal decanters. Macallan M, matured in a small number of hand-selected casks, is the embodiment of natural color and the finest, 100 percent natural ingredients. M Black balances classic Macallan with an unexpected peated note, resulting in a complex single malt. M Copper is an ode to the company's curiously small spirit stills that play an integral role in how the spirits are crafted.
Trending Timepiece: Greubel Forsey's GMT Balancier Convexe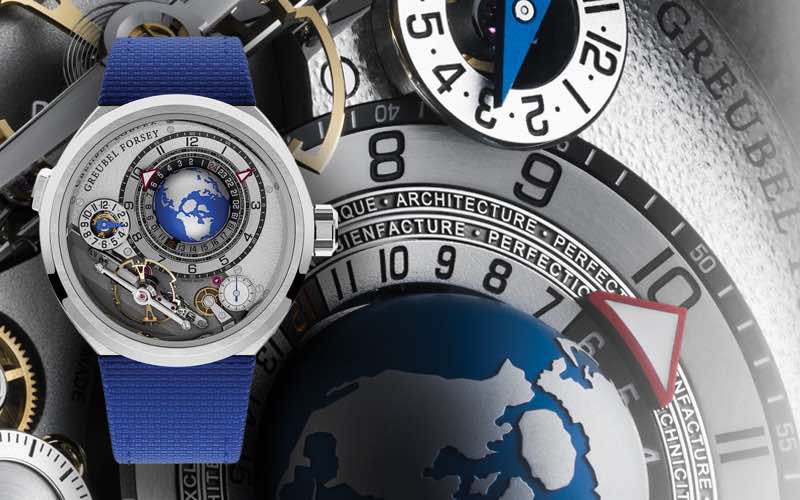 With this new, limited edition GMT calibre, Greubel Forsey is reimagining the watchmaking universe. This innovative timepiece majestically showcases a globe representing the Earth that moves in a constant 24-hour rotation, just as our planet does in real life. The amphitheater in which it is set is bordered by three rings which indicate the hours and minutes in local time as well as universal time. An off-center display at 10 o'clock tracks a second time zone. Two additional rings are engraved with words that are meaningful to the Atelier. The case of this technical masterpiece is crafted in titanium.