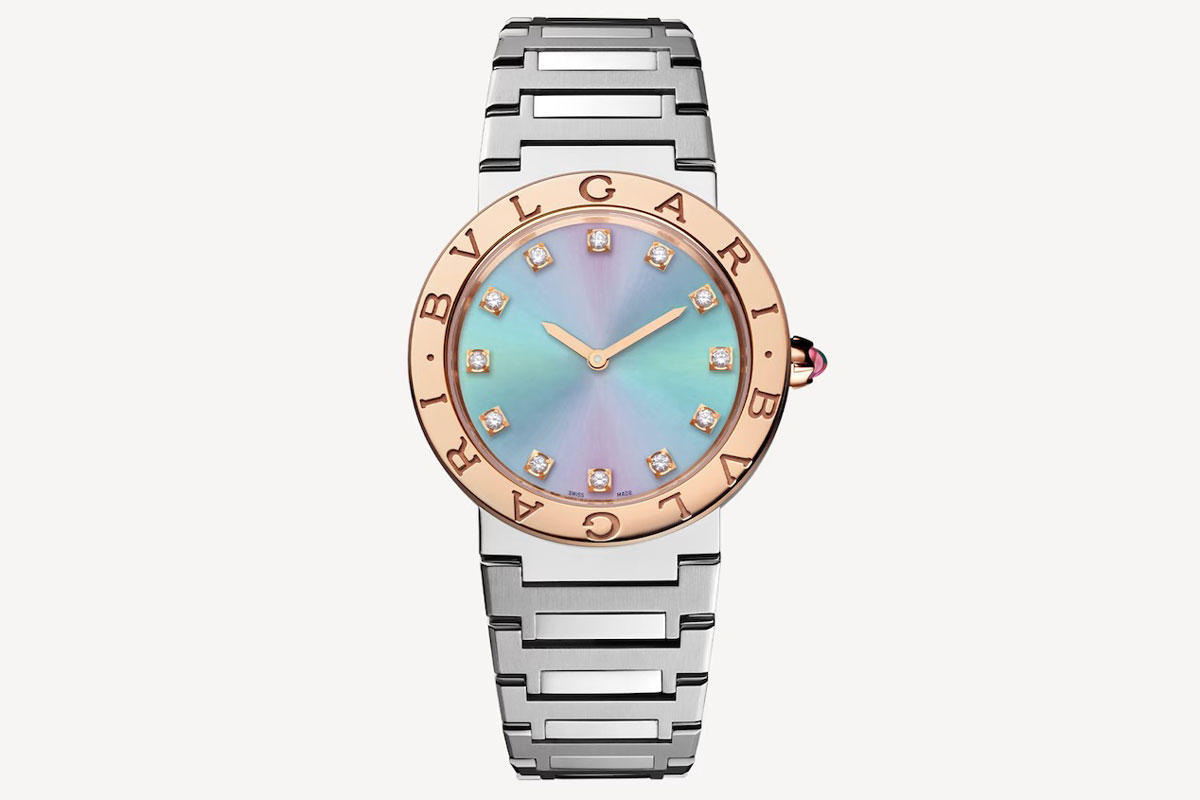 Blackpink's Lisa and the luxury jewelry label Bvlgari have come together for a fresh collaboration to celebrate a limited-edition timepiece that's a favorite of the moment. The Bvlgari Bvlgari x Lisa stainless steel watch features a logo-emblazoned bezel and a striking quartz movement. With only 700 pieces available, it's practically custom and a smart investment for any informed collector.
Bvlgari designed the dial specifically for Lisa, the notable member of the South Korean female group Blackpink, to honor the singer's vivacious personality. Exceptionally fascinating with its monochromatic hue, the watch features a color-changing sunray dial and 12 round diamond indexes to frame it. The watch highlights a trio of colors—blue, green, and a hint of purple—to reinvigorate an otherwise refined adornment.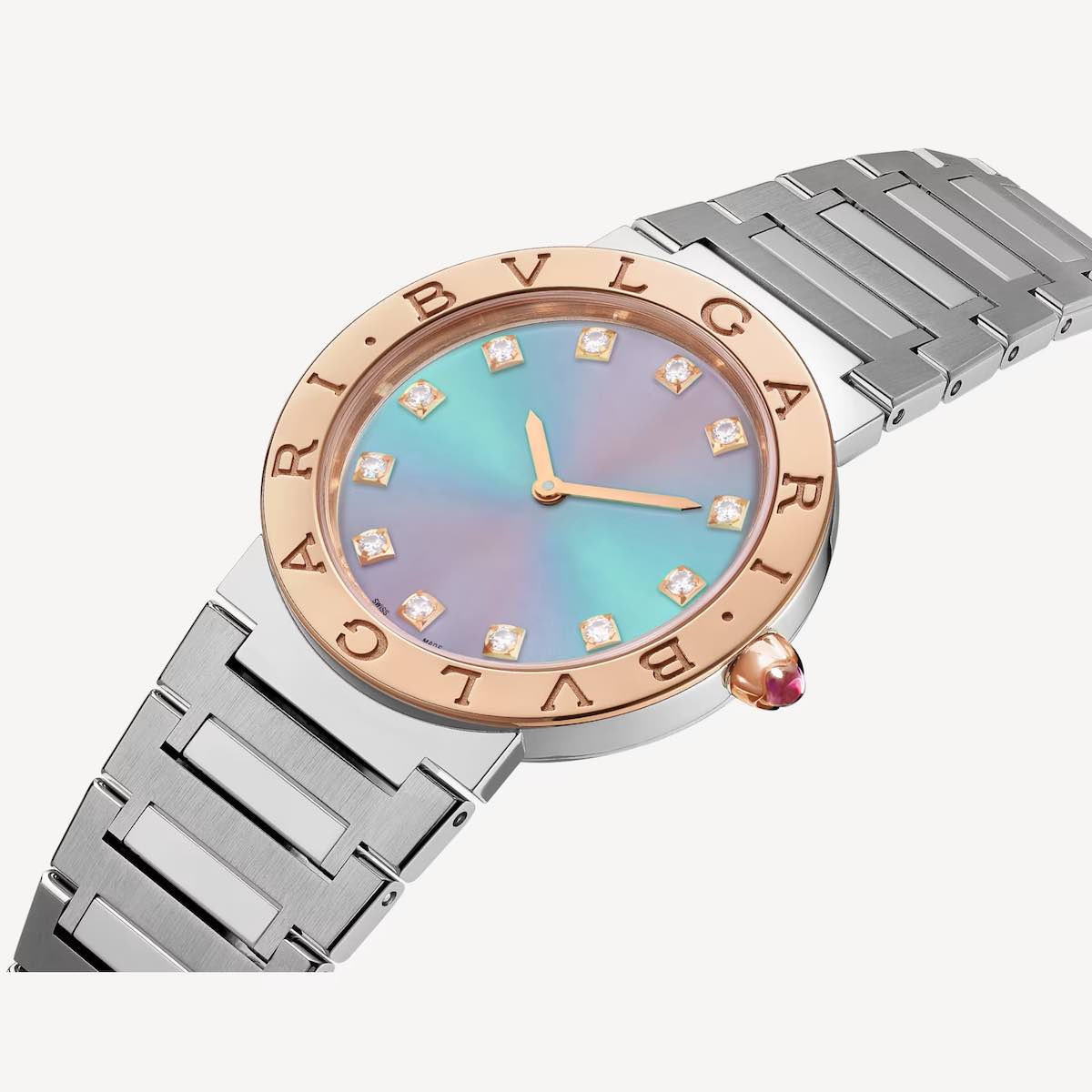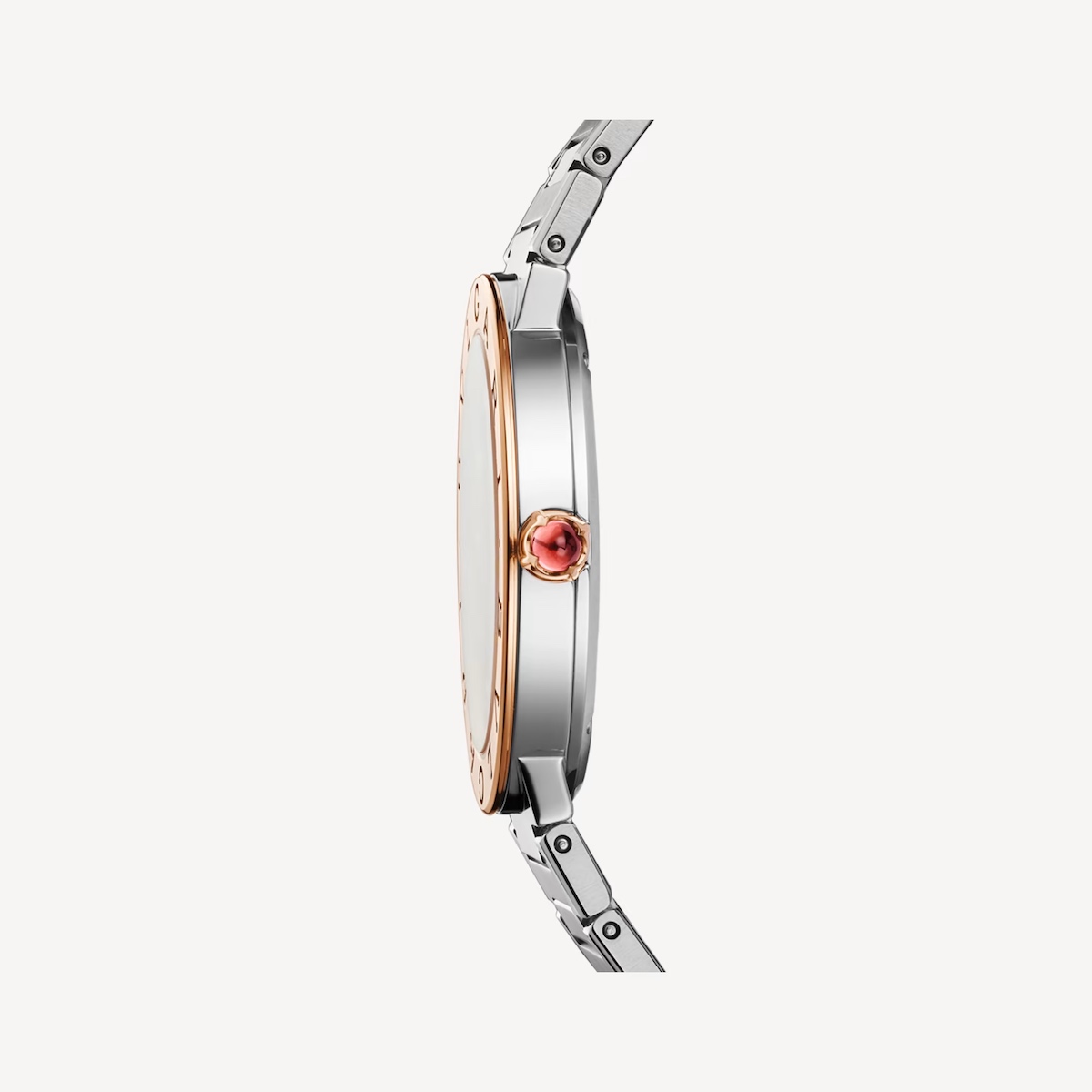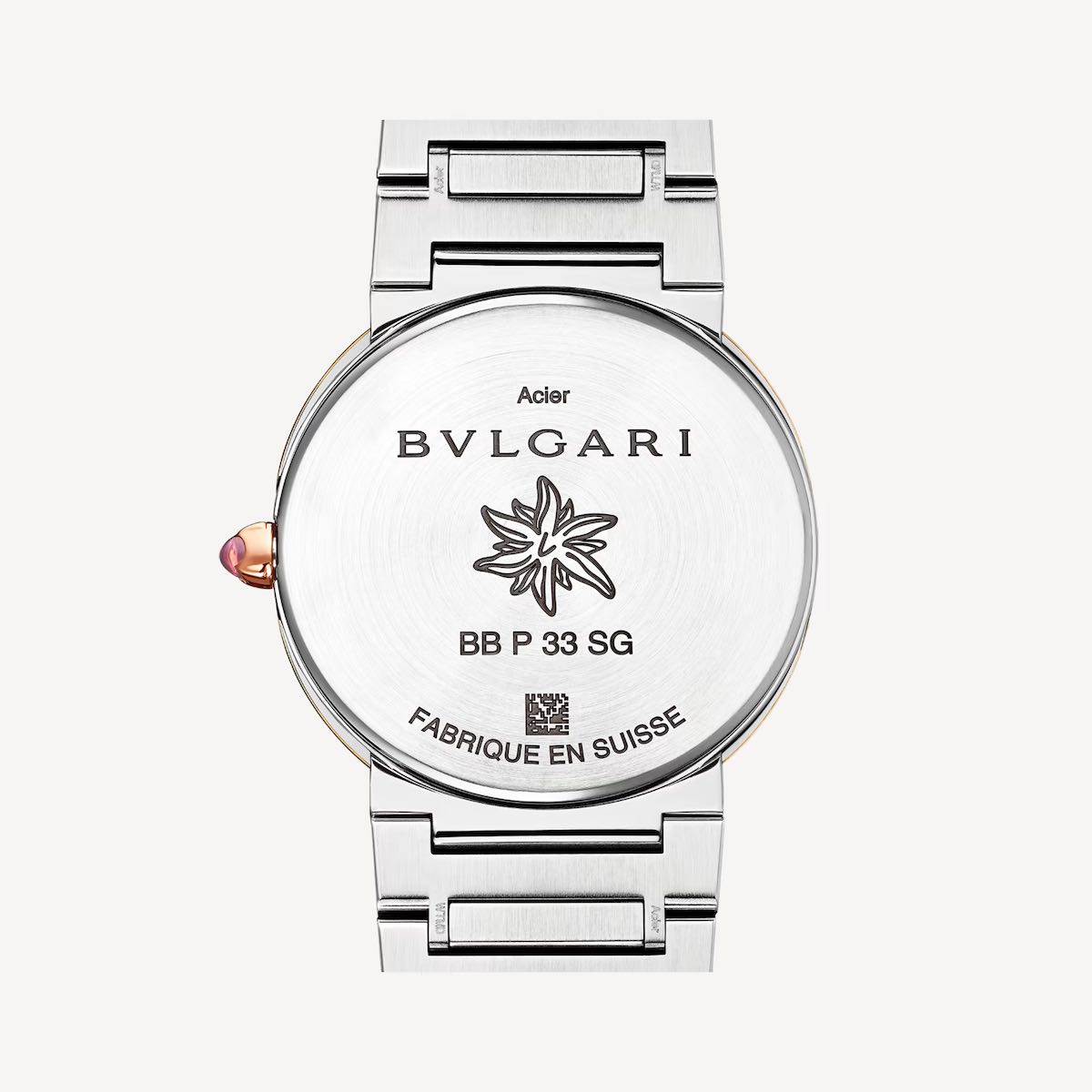 The 18-karat rose gold crown is set with a natural pink rubellite for a distinctive and feminine finish. What's more, it draws inspiration from Lisa's favorite flower, the edelweiss, which also pays homage to the watchmaker's Swiss storefront. Turn the watch over to reveal the floral interpretation engraved with her first initial. You'll also see the words "Fabriqué en Suisse" along with the vocalist's signature. Defined by its alluring "diver" silhouette that's known for water-resistant qualities, this sleek timepiece can submerge up to 30 meters, or about 98 feet under water.
Bvlgari is a fine Italian designer and jewelry maker committed to excellence. With magnificent accessory collections, the brand is best known for signature cuts and raw materials that delight. The styles include animal-inspired bracelets and necklaces made of rich diamond pavé, captivating and custom gemstones, and of course, timeless timepieces.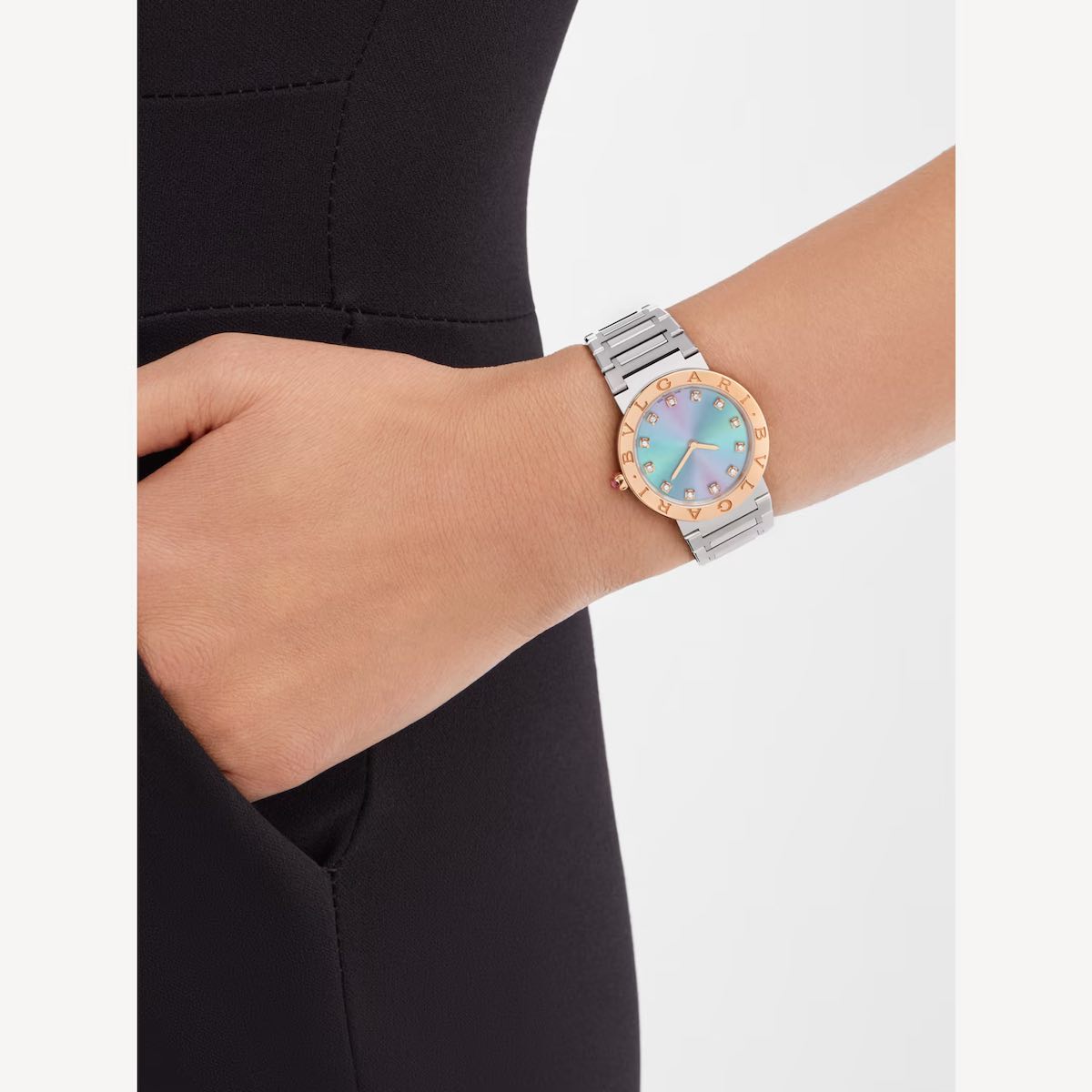 The Lisa collaboration features a limited number of 700 for the 33 mm-diameter version and 300 for the 23 mm-diameter iteration. Purchase the 33 mm for nearly $8,000 and the 23 mm for $7,000. Browse Bvlgari's online atelier for further product details and to make one your own. No matter which size you choose, it will have exceptional engineering and faultless design that will only grow finer with time.