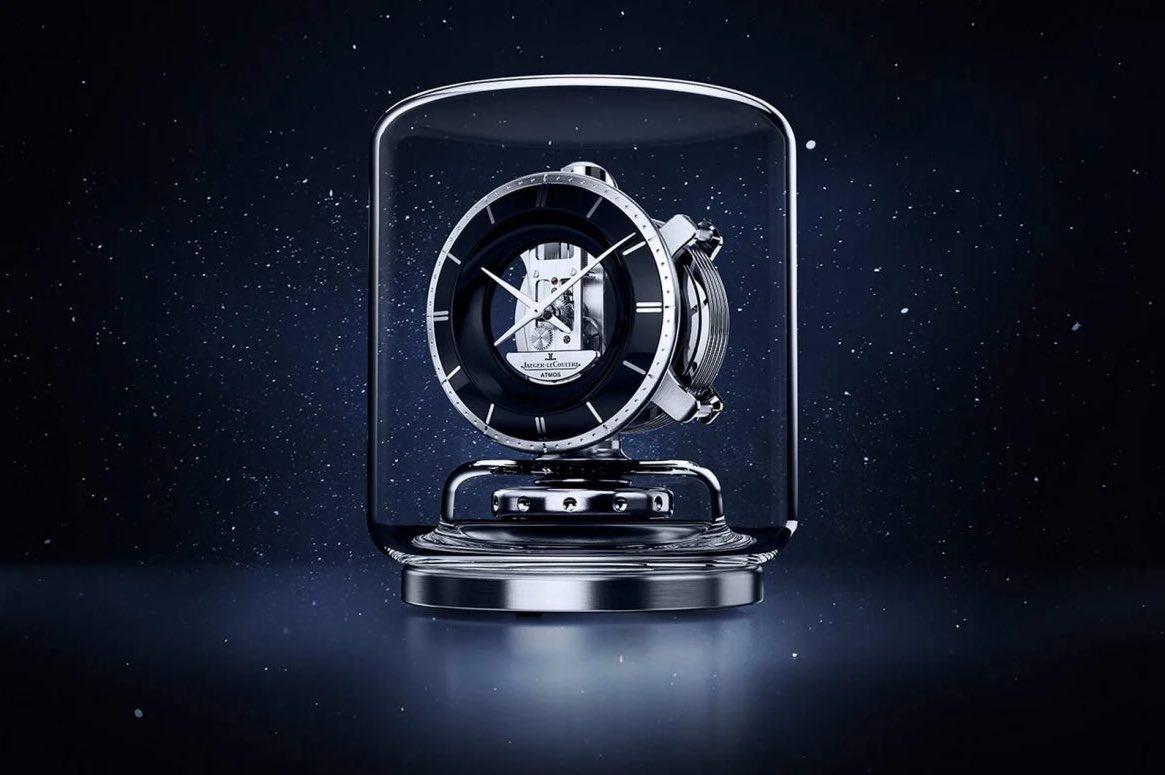 The Jaeger-LeCoultre Atmos Infinite, JLC's most recent time keeping innovation, is a modern masterpiece of kinetic art encased in a glass cylinder that keeps its mechanism ticking forever due to minute fluctuations in air temperature. This striking table piece quite literally runs on air.
Introduced at the Watches And Wonders Expo 2022 by the iconic Swiss watch designer and manufacturing brand, The Atmos Infinite works by leveraging a horological concept that was created by Jean-Léon Reutter in 1928. His prototype was commercialized and in production by Jaeger-LeCoultre beginning in 1935. Jaeger's Atmos would become the archetypal mantle clock of the 20th century because of its Art Deco-inspired, streamlined form and circular, sealed glass domes. Ever since, the Atmos has evolved to become a platform for innovation, with extraordinary creations.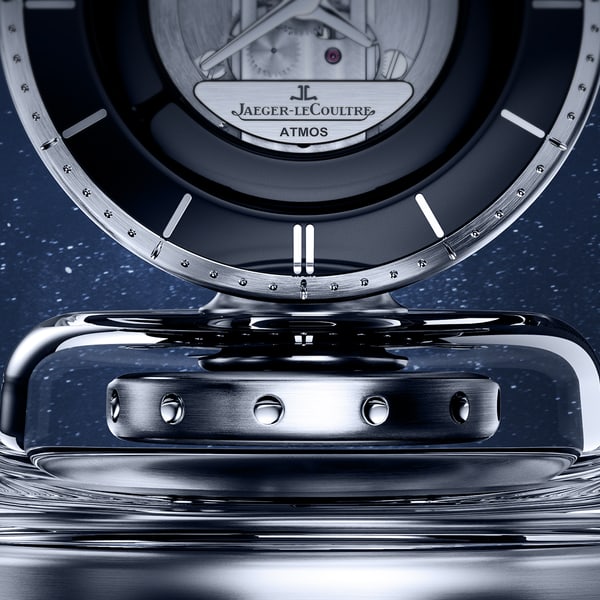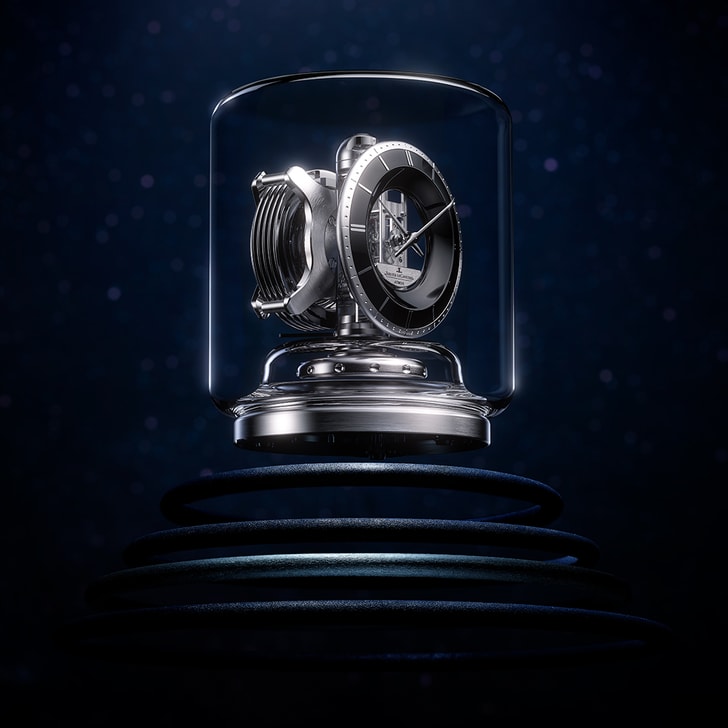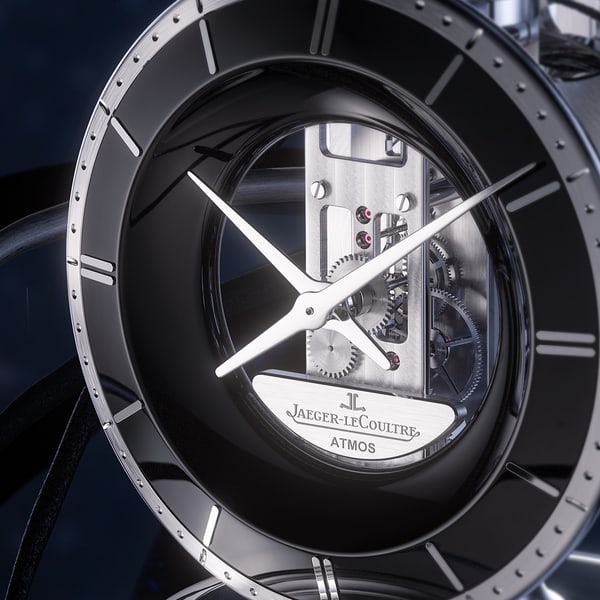 What's interesting with this Atmos clock is that it does not require an external energy source to function; alternatively, it captures power from minuscule fluctuations in air temperature, allowing the motion to continue ticking forever, perpetually running on air. Even the slightest temperature gradient triggers the expansion or contraction of ethylene chloride gas within a hydraulic shaped capsule, which drives the activity by triggering a chain that turns the clock gears. According to Jaeger-LeCoultre, a shift of as little as one degree Celsius (1.8 degrees Fahrenheit) may sustain the clock movement for up to 48 hours.
Utilizing atmospheric temperature variations to power specific mechanical sources is not a novel concept. In the years between 10 AD – 70 AD, Heron of Alexandria, a mathematician and engineer from the aforementioned city had built automated machines propelled by hot air many centuries before the steam engine was invented.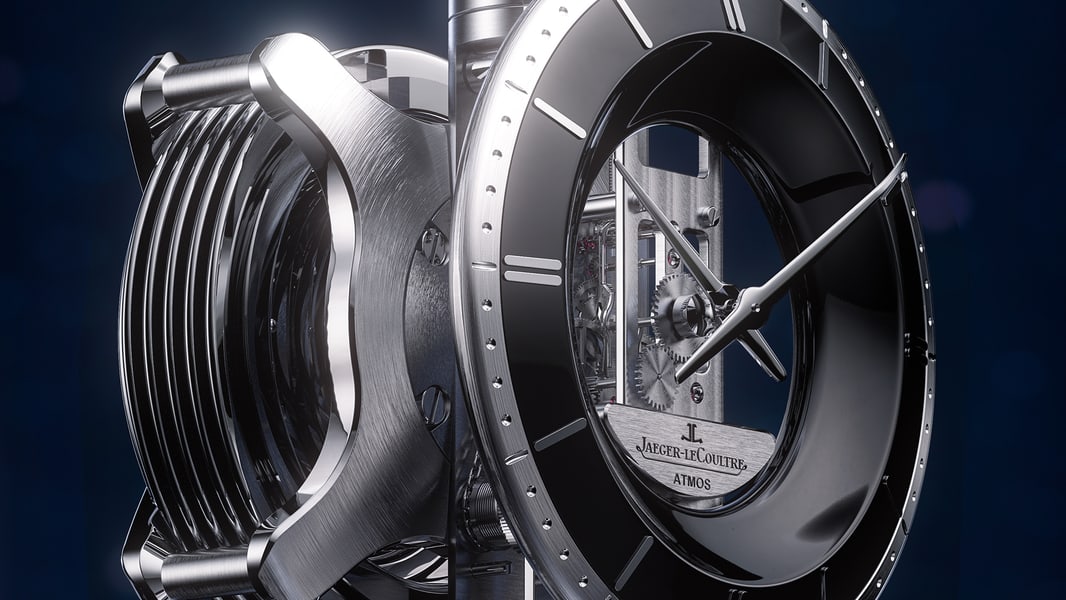 Today, Atmos Infinite's mechanism is supported by translucent glass plates, creating the illusion that the timepiece is hovering in a glass jar which spans 215mm in diameter x 253mm in height. The time is shown on a black lacquered band with attached and finished baton-shaped hour pointers; the hands mirror the mechanism's silver rhodium sheen, and the minute hand is gently bent to rest on the contoured black ring. A secondary metal ring with indentations indicates the minutes and surrounds the black ring. The studded minutes' ring corresponds to the indentation markings of the rotating annular balance at the bottom of the dial. The brushed surfaces have bevels and polished edges, with Côtes de Genève stripes.
The sleek yet unassuming minimal design is reminiscent of the earliest Atmos clocks of the 20th century, which had circular decorative glass spheres and an Art Deco flair. Although the Atmos Infinite clock caliber is meant to work indefinitely without requiring winding, resetting or outside human intervention, the renowned watchmaker advises a servicing every 10 years or so. Providing exceptional value, the evolutionary Jaeger-LeCoultre Atmos Infinite is priced at $15,000.