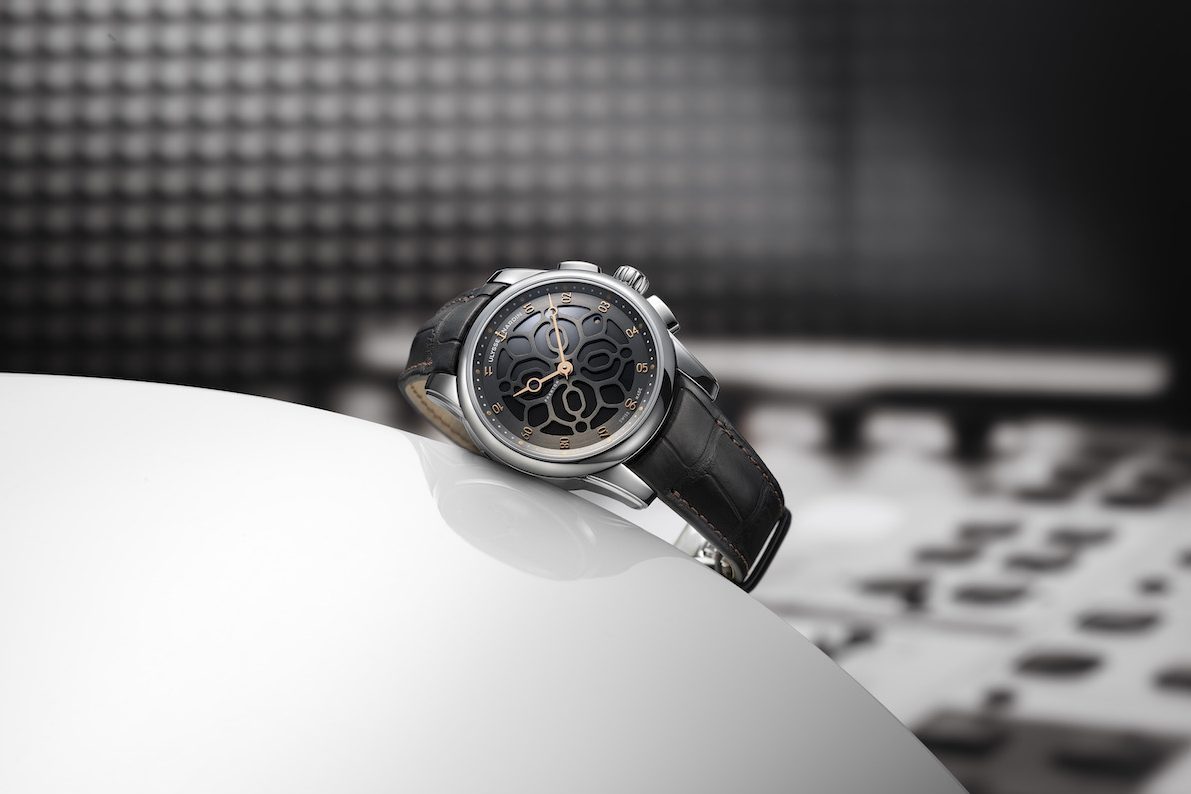 Since 1846, Swiss watch manufacturer Ulysse Nardin has produced innovative water-resistant timepieces, known for their top-of-the-line craftsmanship and sleek designs. Distinguished by their smooth mechanics and sporty aesthetics, these luxury watches have been worn (and admired) by the world's richest celebrities and athletes, including Jeff Bezos, Larry King and Michael Jordan, among many others. Continuing their tradition of revolutionizing the watch-making process, the company recently teamed up with French home audio company Devialet—famous for their portable speakers with unparalleled sound quality—to produce the ground-breaking Hourstriker Phantom.
This collaboration is making waves for optimizing and clarifying the resonance of luxury timepieces. Available only in limited edition, the Hourstriker Phantom chimes at the top of every hour and half hour, releasing a crisp tone that echoes melodiously across any room. With the help of Devialet's crystal clear sound engineering, the watch produces rich, reverberant chimes resembling a musical instrument, with purity unlike any watch has achieved before.
Master Craftsmanship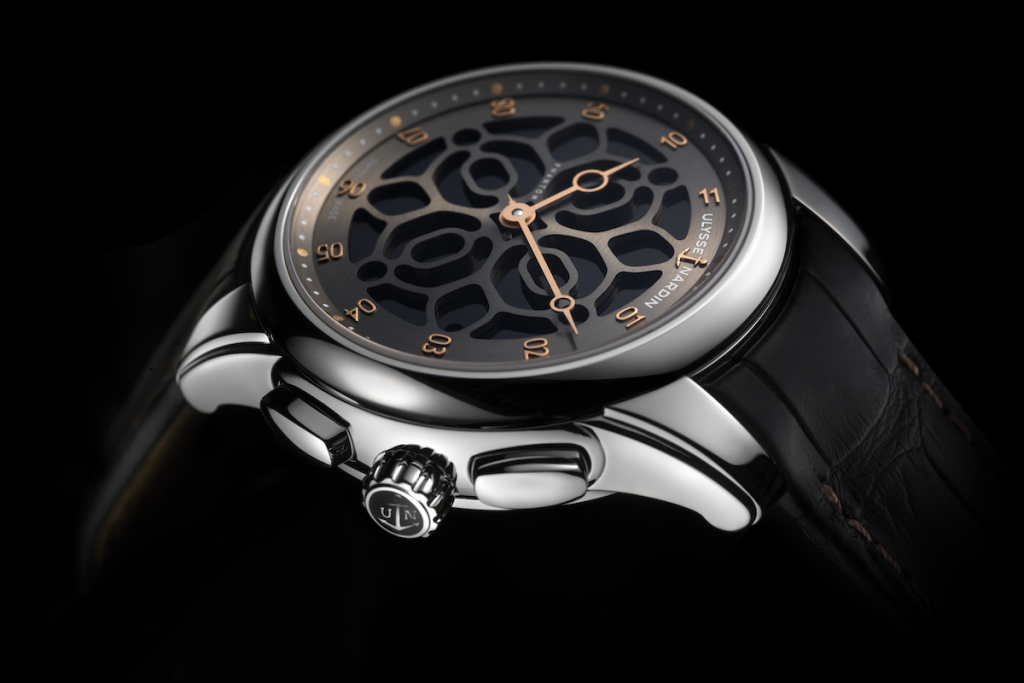 It was a match made in heaven and also a no-brainer: Devialet and Ulysse Nardin spent two years dreaming up a timepiece that would be at once prestigious and easy on the ear. At a diameter of 43 millimeters and with a casing made of lustrous titanium, Hourstriker Phantom possesses an eye-catching look that exudes both modernity and sophistication. The anthracite-colored dial and alligator wristband are also water-resistant up to 30 meters (nearly 100 feet), making it practical and durable as well. It can be wound up automatically or by hand and has an impressive power reserve of 42 hours. With only 85 pieces distributed worldwide, the timepiece boasts tremendous exclusivity.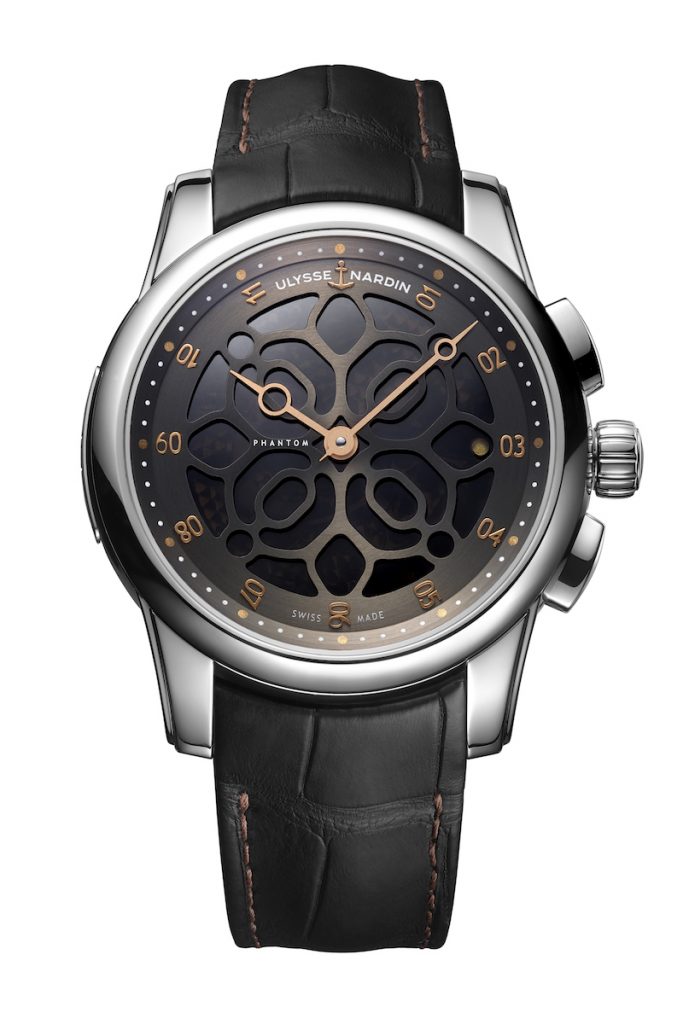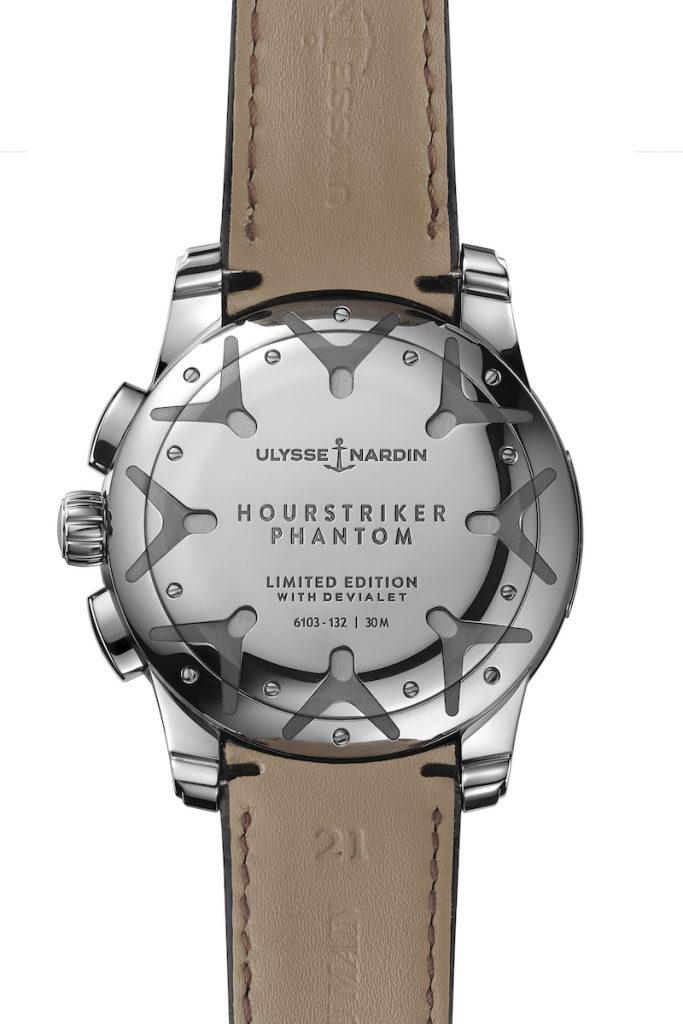 Combining forces with Devialet to brainstorm this beautiful watch also seems to have been inevitable for Ulysse Nardin. The founder of Devialet, Emmanuel Nardin, happens to be the great-grandson of Ulysse Nardin, so the acclaimed family's companies naturally united to blaze trails and sharpen the versatility and innovation of their products. The result is a world-class collaboration with an $80,000 price tag, ensuring that only the most discerning patrons can get their hands on it.
Stunning Sound Quality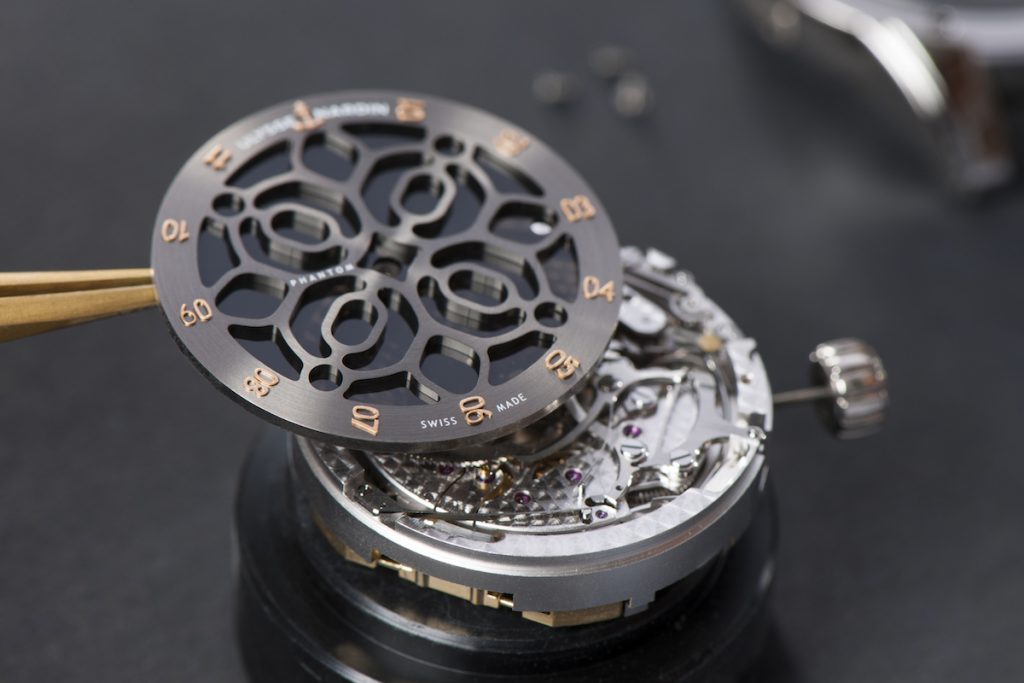 What makes the Hourstriker Phantom's mechanism and sound quality so unique and crisp? The key is the never-before-seen technology housed within the watch's titanium dial. Although Nardin has not released a specific diagram of the mechanics, the inner-workings contain a series of torsion arms that direct sound waves directly into the watch's membrane without disruption or diffusion, allowing them to reverberate at a striking 85 decibels against the titanium backing, unusually resonant for a timepiece of this size. The goal of this system is to create a chime that is so sonorous, so sharp that it could be perceived above even the loudest noises, making it the perfect alarm clock as well as the most precise way of tracking time.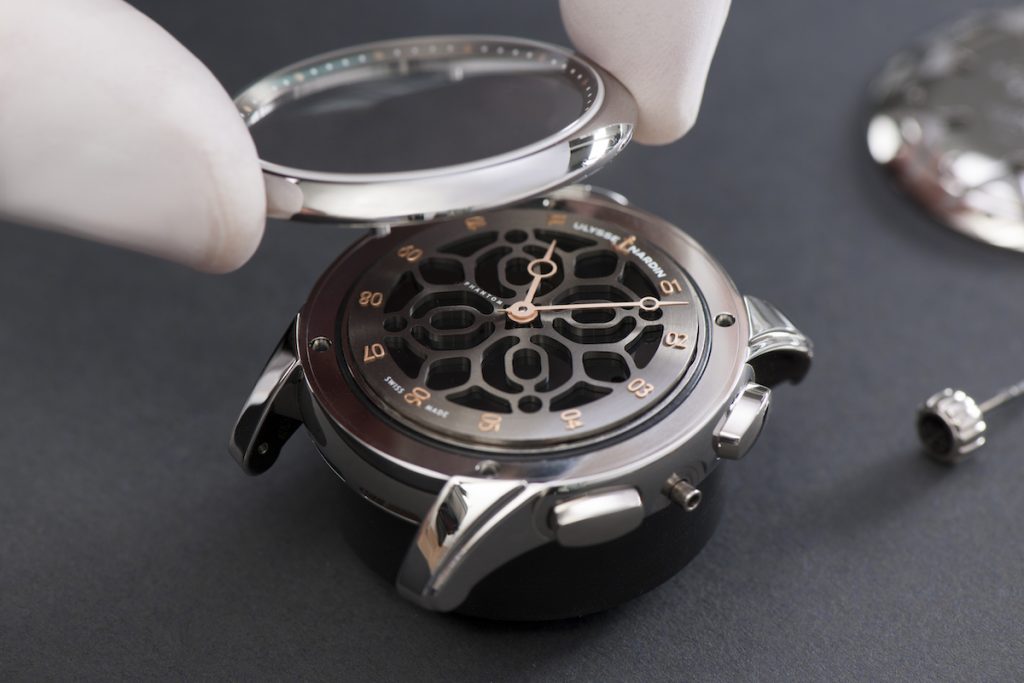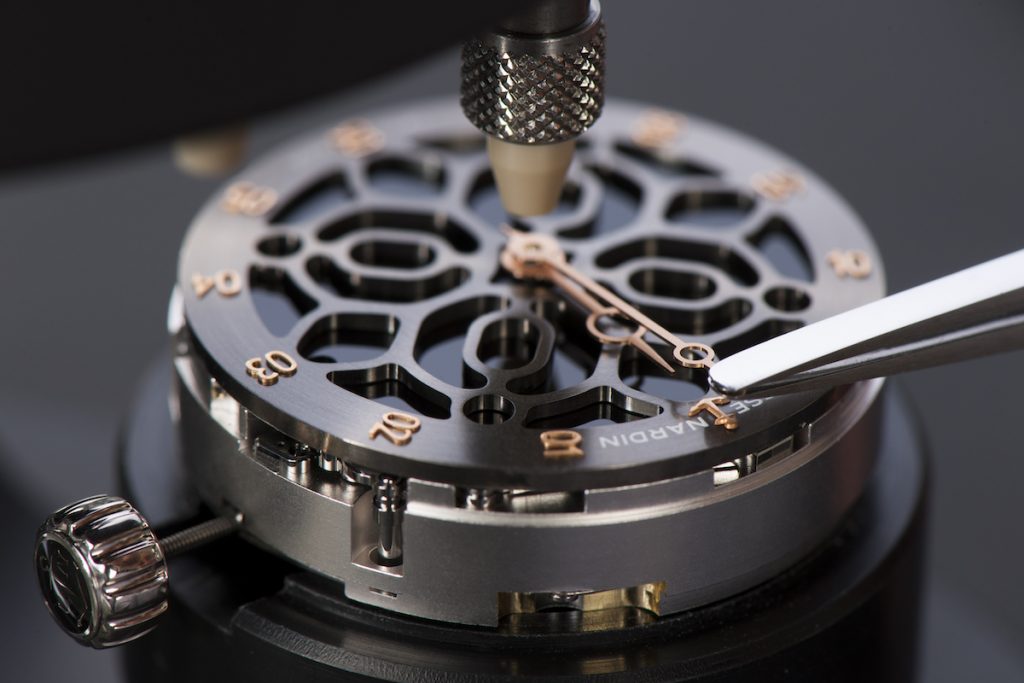 When two legendary companies, prized for their ingenuity, ban together to reinvent watchmaking and timepiece sound engineering, the result is the Hourstriker Phantom, a clock whose refinement exceeds the rest. With this collaboration, Ulysse Nardin's storied tradition of producing timeless timepieces continues on, now with vivid sound quality that is setting new standards for the luxury watch industry.