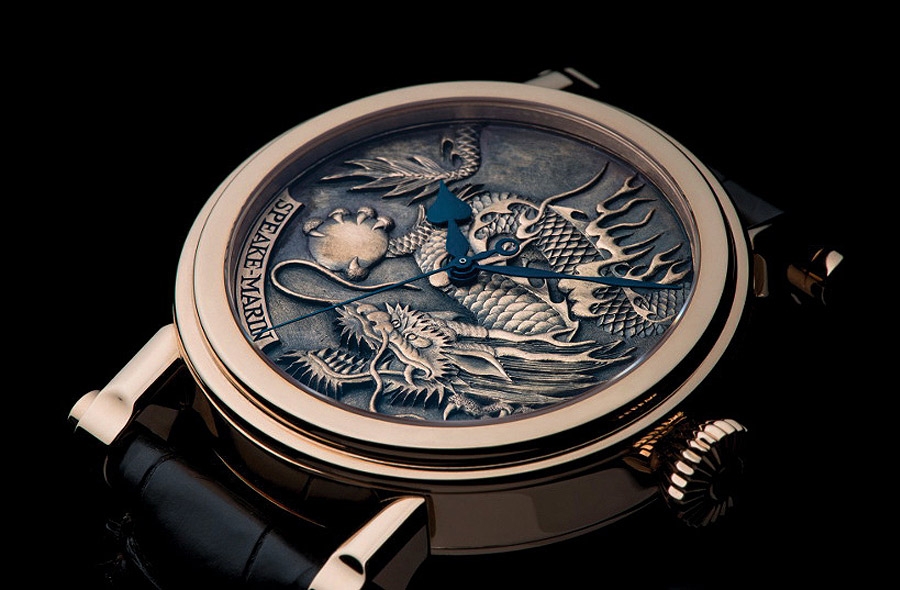 In Ukraine, Dmitry Berdyansky is known as the president of Crystal Group Ukraine, one of the country's largest promoters of exclusive luxury items.
In Switzerland and other countries, where watchmaking is raised to the level of haute horlogerie, Berdyansky is a respected expert, a member of international juries, a trading partner of a dozen of the most prestigious watch companies and a personal friend of independent horologers whose names are well-known to horlogerie connoisseurs worldwide.
He is also the author of many changes in design and technical solutions which horologers gladly introduce at his suggestion. An example of this collaboration is the friendship Berdyansky developed with English horologer Peter Speake-Marin.
After completing his studies at the prestigious Swiss watchmaking school WOSTEP, Speake-Marin joined Somlo Antiques in London where he had the privilege of restoring antique watches made by many of the great masters. In his spare time, Speake-Marin handcrafted a tourbillion pocket watch with twin power trains, later known as the "Foundation Watch," which helped him earn membership in the prestigious Académie Horlogère des Créateurs Indépendants. He eventually established his own workshop near Lake Geneva, and today, his unrivalled creative approach to horology results in timepieces of unique style and impeccable quality.
The Born Watch, the result of the collaboration between Berdyansky and Speake-Marin, should please even the most worldly-wise collectors. In fact, it's a watch that Dmitry Berdyansky would like to have in his own collection. In the development of the Born Watch, no detail was left unattended. On the dial of rose gold an image of an animal, corresponding to the watch owner's birth year according to the Chinese horoscope, is skillfully engraved. In our example, it is the dragon, which is also a symbol of Crystal Group Ukraine.
The back side of the watch features a diamond-set constellation of stars as seen in the night sky at the place and in the year of the owner's birth. Speake-Marin was so impressed by the results that he asked Dmitry Berdyansky's permission to present this watch to the world at the exhibition in Basel, and that is how the Born Watch line in the Speake-Marin collection was born.