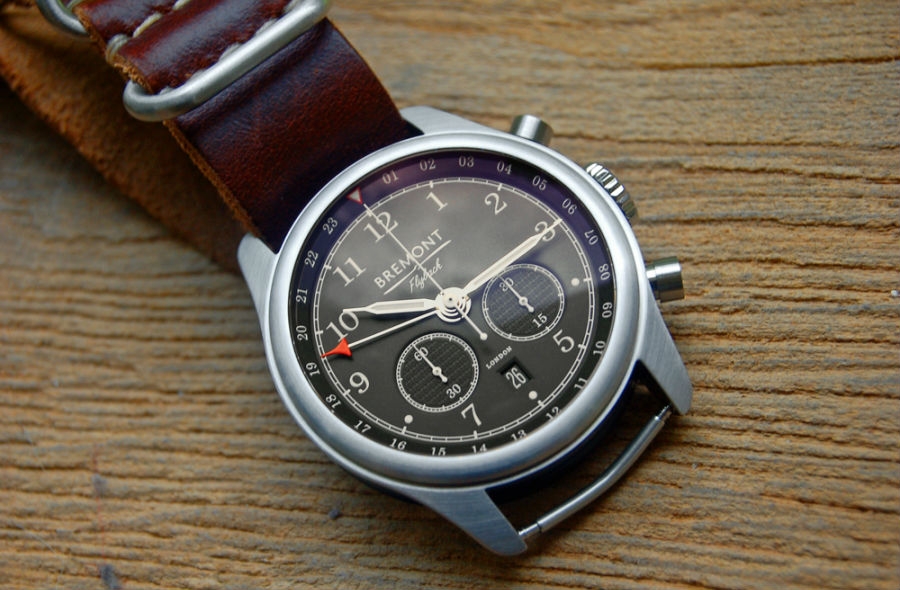 Bremont are a watchmaker with a mightily impressive heritage in crafting some of the world's finest limited edition timepieces and they've pulled off another masterstroke with the recently unveiled Bremont Codebreaker watch above which, quite frankly, has one of the most interesting backstories of any timepiece you are likely to come across.
Bletchley Park played a pivotal role in the Allies endeavours during World War II for it was home to the code-breaking machine, Enigma, which intercepted communiqués between the Nazis and decoded them to provided allied forces with vital information. So, how does the Bremont Codebreaker watch fit into all this, I hear you say? Well, the Codebreaker is made from parts of the original Enigma machine and the crowns of the watches are made from wood from Hut 6 at Bletchley Park.
As with most things, however, a picture paints a thousand words – so you can only imagine how many words this video from The Watch Gallery about the Bremont Codebreaker paints:
Bremont are master purveyors of the limited edition timepiece and the Codebreaker will be no exception to this fine reputation that they have garnered for themselves. The spectacularly crafted and devilishly attractive Bremont Codebreaker will be limited to a mere 290 pieces – with 250 in stainless steel and 40 in rose gold – and, though the price-tag will be seen as prohibitive to many (costing £12,000 and £22,000 respectively) – you really cannot put a price on owning such a unique and mesmerising piece of British history.
You can find the Bremont Codebreaker watch online at The Watch Gallery.
[iframe width="600″ height="450″ src="//www.youtube.com/embed/PDjcEm_itA4″ frameborder="0″ allowfullscreen ]