Each year, beneath the crystal blue skies of sunny Arizona, the nation's predominant jewelry show presents the industry's hottest trends and top designers in luxury fashion accessories. A virtual smorgasbord of who's who in the jewelry world, the 2022 Centurion Jewelry Show once again proved to be the go-to event for those in search of the ultimate in high-fashion wearables and ultra exclusivity. With many of the industry's foremost experts on site, the stunning presentation of high-end designs coupled with the opportunity to speak directly with the artisans who create them is simply second-to-none.
As an avid collector myself, the opportunity to get up close and personal with such prestigious jewelry brands and designers was a great way to experience the breathtaking aura of today's most exquisite fashion accessories. We would be remiss not to share our findings with our beloved readers, so it is with great pleasure that we present a few of our top picks from this year's Centurion Jewelry Show.
Michael Bondanza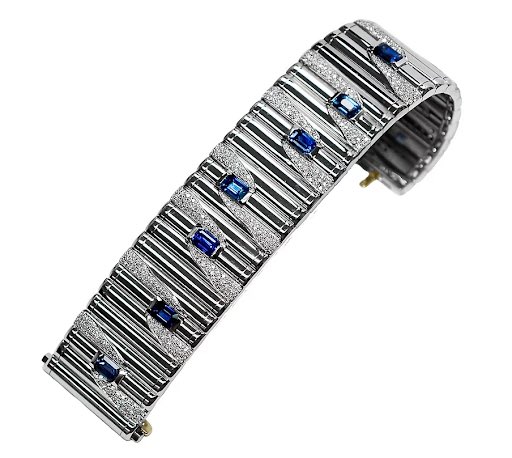 Talented designer Michael Bondanza is one of New York City's most sought-after bespoke jewelers. Internationally recognized for his innovative designs and unprecedented use of mixed metals as a medium, Bondanza's one-of-a-kind signature platinum bracelet features 12 matched Emerald Cut Ceylon Sapphires (equalling 12.57 carats) paired with 3.54 carats of pavé diamonds. This breathtaking piece retails at $210,000 USD.
Pasquale Bruni

As the exclusive jewelry partner of the recently released romantic comedy Marry Me (starring Jennifer Lopez & Owen Wilson), Pasquale Bruni's stunning designs proved the perfect pairing for the film's high fashion-focused main character. For their part, unique selections from the Pasquale Bruni Maison's Giardini Segreti collection offered a gorgeous addition to J. Lo's silver screen appearance, while dazzling earrings from the brand's newly released Aleluiá collection paid tribute to the film's romantic ode to life and love. The pieces are priced at $55,000 (necklace) and $$29,600 (earrings).
PICCHIOTTI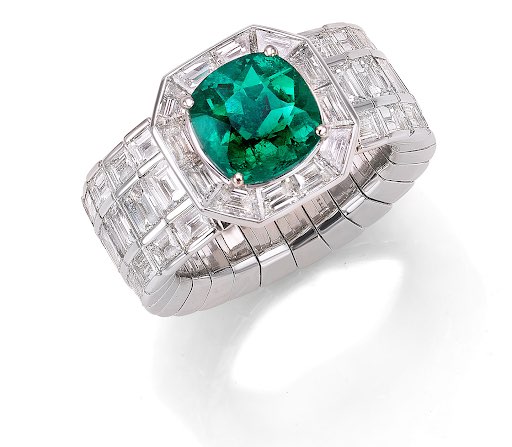 Based in the historic Piedmontese town of Valenza, home to the highest concentration of goldsmiths in the country, revered Italian jewelry maker PICCHIOTTI has been creating jaw-dropping designs and exceptional pieces since 1967. The heritage brand's latest Xpandable Collection pays tribute to PICCHIOTTI's passion for rare colored gemstones with a unique assortment of high fashion cocktail rings. We found this diamond and emerald encrusted white gold cocktail ring to be a perfect accent to any evening gown or as a simple touch of luxury for those who indulge in hours of digital delight where the hands are consistently in view of your keyboard or smartphone. Available for purchase at your nearest PICCHIOTTI retailer for $81,200 USD.
Gismondi 1754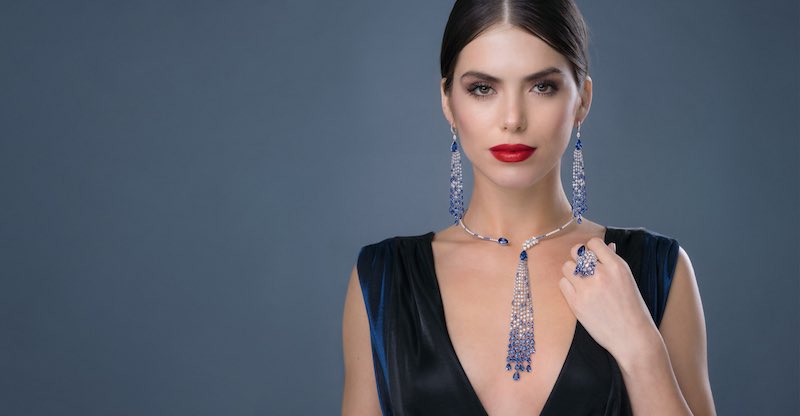 Luxury jewelry brand Gismondi 1754 boasts a timeless collection of ravishing accessories guaranteed to make any wearer feel like royalty. With origins dating back more than two centuries and a brand name that pays tribute to the company's coveted founder, Gismondi 1754's family legacy continues to deliver world-class offerings fit for a queen (or king) with help from Chief Designer and CEO Massimo Gismondi. Taken from the company's spectacular Essenza collection, their innovative 18kt white gold, diamond, blue sapphire, and Tanzanite necklace features an ingenious option: a detachable main cascade element which can be removed from the striking necklace or worn separately as a single earring when desired. This stunning and versatile necklace is available at select retail locations for $132,700 USD.
Stephen Webster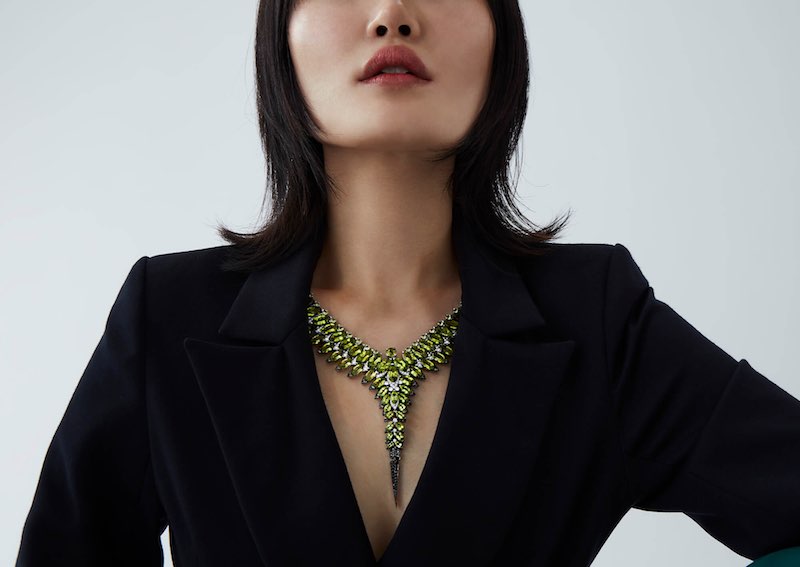 British-born jeweler Stephen Webster MBE is widely regarded for his immaculate designs and dedication to sustainability. Maintaining a steadfast approach to responsible sourcing, Stephen Webster's award-winning collections and dedication to the British Jewelry industry have earned the respected designer the added title of MBE (Member of the Order of the British Empire) following recognition from HRH The Prince of Wales in the 2013 New Year's Honours list. A favorite from the brand's No Regrets Capsule Collection, this award-winning Magnipheasant Feather Collar was inspired by "green acid" Peridots recently discovered within the foothills of China's Changbai Mountains. Set in 18kt white gold and featuring a combination of opulent Peridots (178.15 carats), black Diamond pavé (5.48ct), and white Diamond pavé (2.20ct) accents, the brilliant designer collar can be worn multiple ways in true Stephen Webster-style. This magnificent accessory is listed at $155,000 USD.