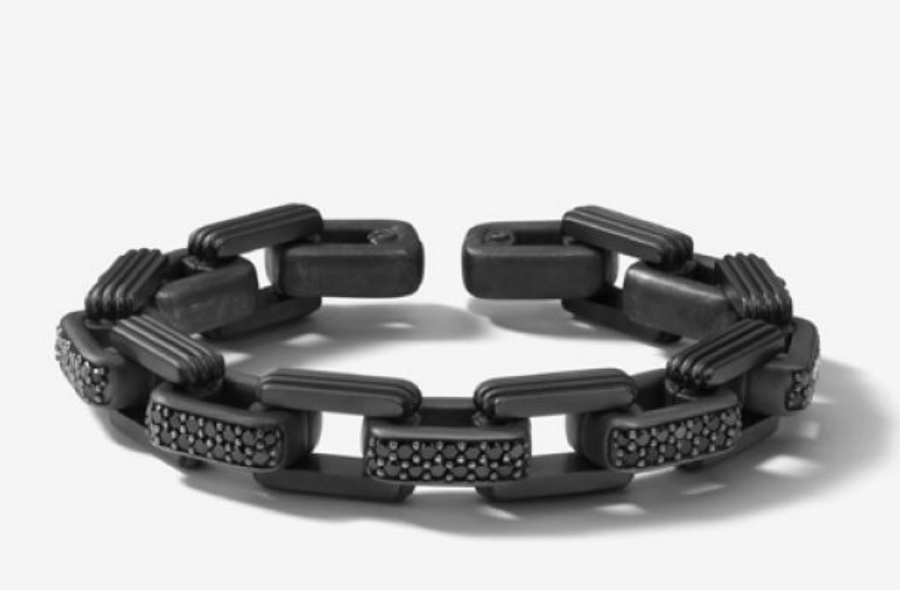 David Yurman discovers inspiration for many of his pieces in his search for irreplaceable objects.
Both the Carbon Fiber Collection as well as the Black Titanium Collection is created of unique materials which makes the finished product lightweight yet durable.
The bracelets, rings and tags from the Black Titanium collection imply a quiet confidence.
The David Yurman Carbon Fiber collection, comprised of rings and tags, is created from an extremely strong material that is used in aerospace and automotive fields for its lightweight durability.