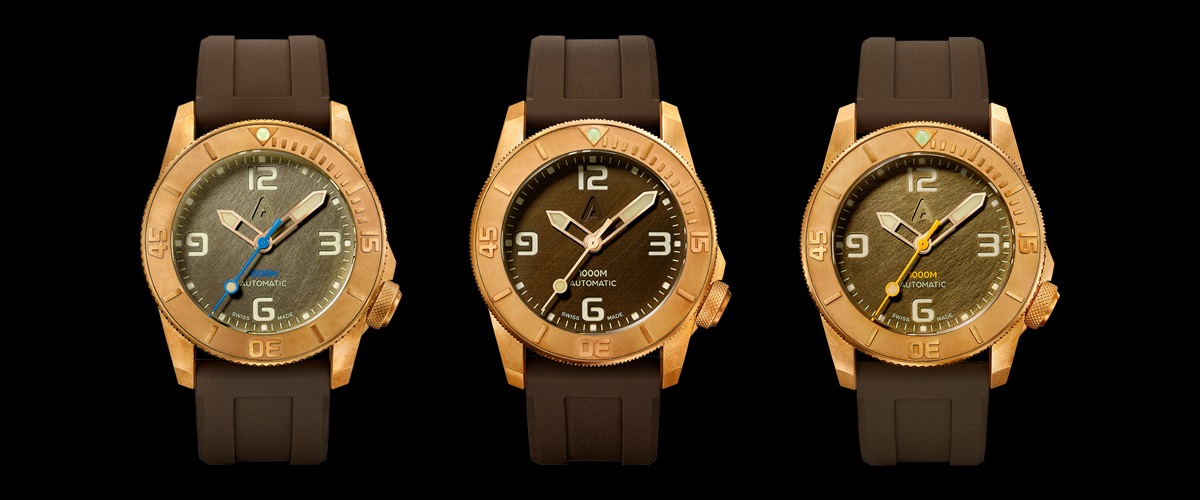 To be honest, I'd never heard about Andersmann before. I also doubt if the following story would have an impact on your decision whether to like this watch, or not. Or if it would have added value to the Andersmann brand. But to be honest I liked the watch from the moment I saw it in one of the Facebook dive watch groups. And so without further ado, here is my Andersmann Bronze 1000m watch review.
The Brand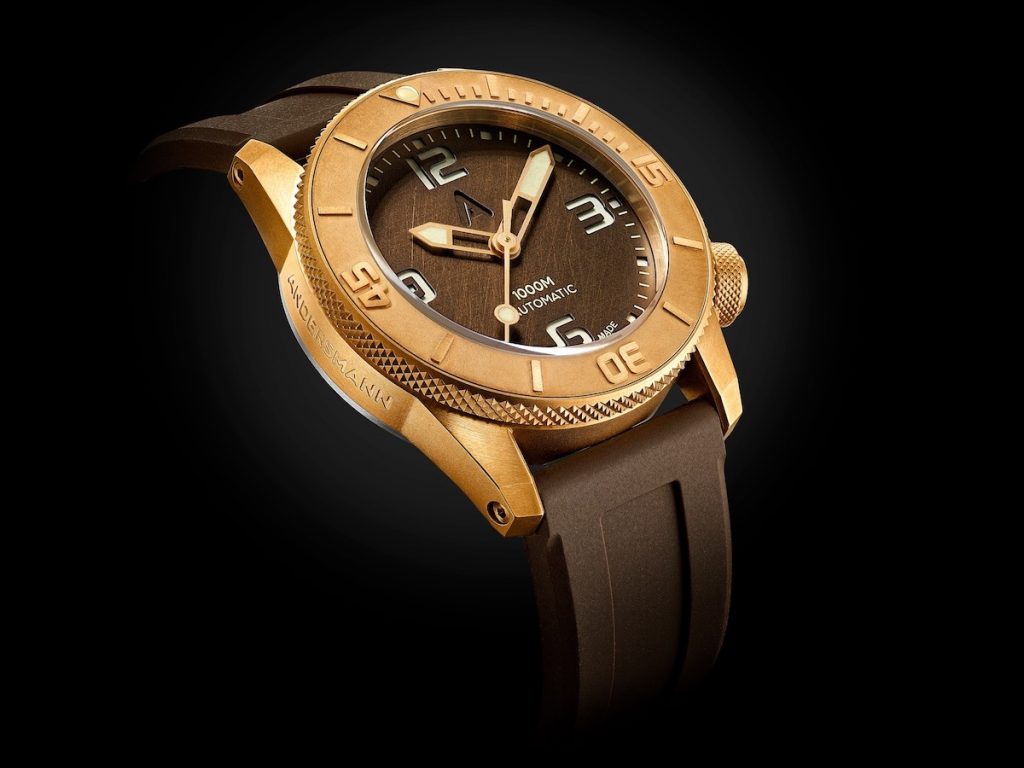 Based in Hong Kong, created by Raymond Chan in 2015, Andersmann is an independent brand that specializes in producing high-quality Swiss-made dive watches that are solidly built, have powerful internals, and offer an affordable price. Since 2015 Andersmann has launched Oceanmaster I and II 1000m, Deep Ocean 3000m, Classic 300m, Chronograph 300m and this year the Bronze 1000m.
Bronze Watches Everywhere
Bronze is trending. Panerai helped set the trend with their 'Bronzo' in 2011. This year, Andersmann introduced their bronze watch with a diameter of 44mm, thus retaining the shape of their best-selling Deep Ocean 3000m. The bronze alloy CuSn8, which blends copper and tin in their pure states, is both structurally strong and highly corrosion-resistant.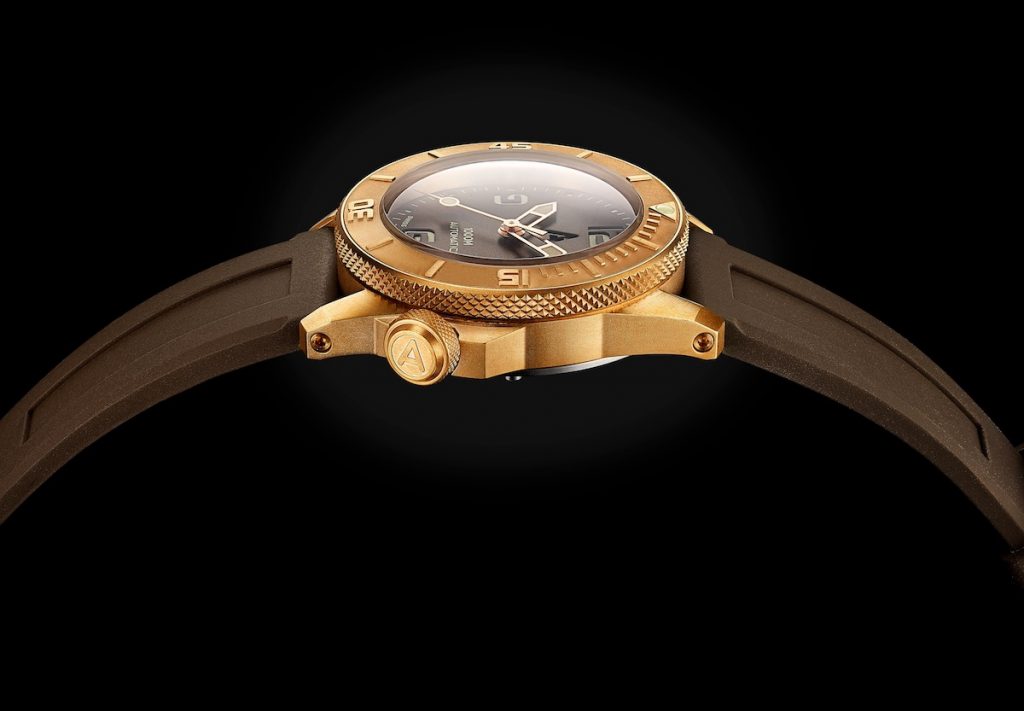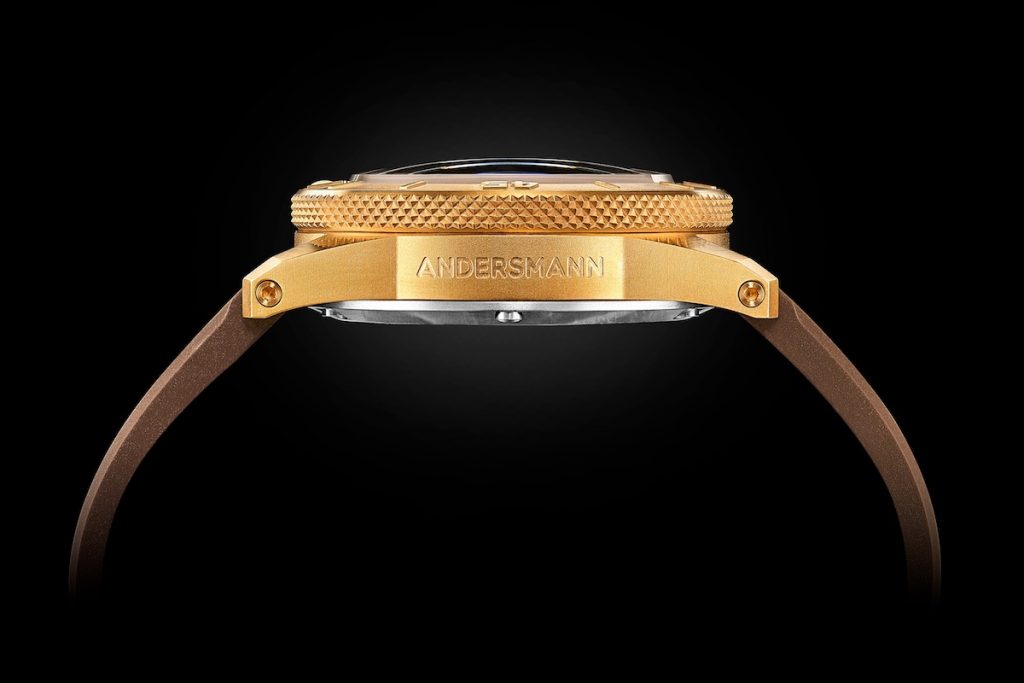 Bronze, historically associated with ships, diving equipment, and various nautical pursuits, has developed a growing fan base in the watch-collector community for its warm, gold-like tone and its tendency to develop a unique patina from exposure to air, humidity, heat and wear — rendering each watch unique to its individual owner and his or her experiences.
Specifications
After introducing the Andersmann Deep Ocean 3000m as a 47mm watch in 2016, the Andersmann Bronze 1000m has been announced with a case dimension as follows: 44mm in diameter by 16mm thick with a lug-to-lug measurement of 52mm and a lug width of 24mm. In addition to its unidirectional diver's bezel and screwed crown, the Andersmann Bronze 1000m gets a 4.4mm thick sapphire crystal and 2.9mm grey-tinted sapphire case-back.
ETA Movement
The Andersmann bronze watch uses an ETA2892-A2 movement, identical to their Deep Ocean. You can admire the movement through the grey tinted see-through caseback. The actual case-back itself has been made from hypoallergenic Titanium as even the highest grade bronze alloys can react with sweaty skin. I think they really put some of the best materials in their watches, which is very rare to see in a microbrand.
Dial, Hands and Markers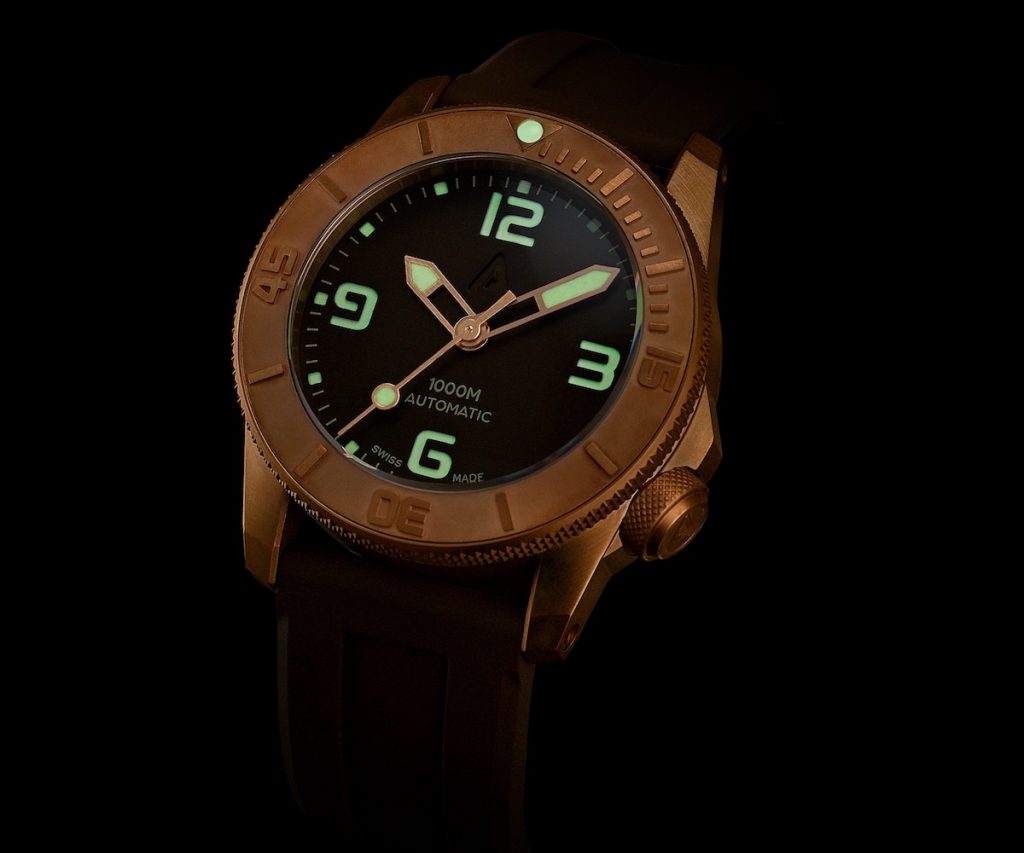 The Andersmann Bronze collection has been paired with 3 uniquely finished dials: Bronze, Khaki Grey or Chocolate and each has been individually scratched so that no two dials are alike. The numerals and hands match the bronze case and bezel. Hands and indexes are filled with off-white Super Lumi Nova. The Bronze dial gets a yellow lollipop sweep second hand and depth-rating text while the Khaki gets a pop of blue and the Chocolate's second hand is in brass.
Wearing Something Precious
Immediately after I received the watch (Model: ANN0933), I put it on my wrist in order to get used to it as quickly as possible. A lot of watches that I receive for review need some time to grow on me, and since I didn't get a chance to review the original Deep Ocean myself, I didn't know exactly what to expect. It gave me the feeling I was wearing something precious. Not per se a gold watch for example, due to the color, but also something vintage.
Vintage Appeal
When wearing this watch, be prepared to receive a lot of comments. The model has already received a lot of positive comments on Facebook and IG watch group posts. Mainly from people who love bronze watches and admire the patina of the bronze case.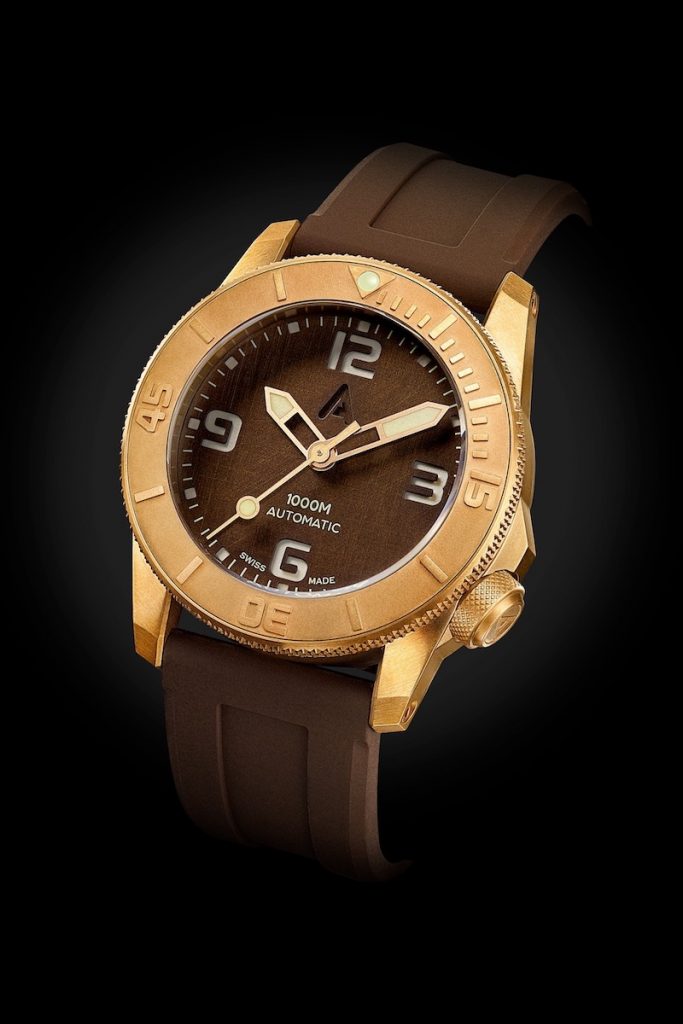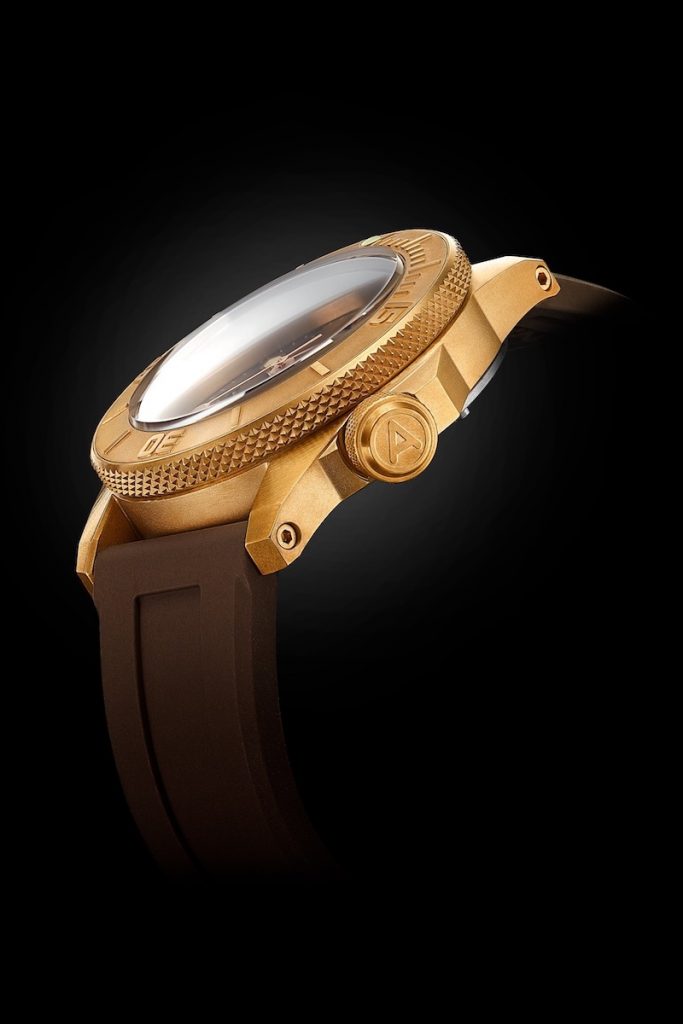 This Andersmann bronze watch certainly does give that sense of wearing a vintage watch. At least for a while, as you will also immediately notice that it is a modern watch with its sapphire crystal, 44mm size and bronze case. Most of the time, real vintage pieces have this fragile feel to them, at least they do to me. The Andersmann bronze watch lacks that fragile feeling. Is that a good thing? I think so, as it is – in the end – a modern wristwatch that could (and should) be worn on a daily basis.
The Patina
Let me tell you that it is beautiful from the first moment you see those spots appearing on the Andersmann Bronze 1000m. Every Andersmann bronze watch will age differently in the end. You will have your own unique creation after a while. In case you buy one pre-owned, you will be able to clean it up. The Andersmann Bronze 1000m is also limited to only 38 pieces in each color, so the watch is very rare.
Availability and Price
The Andersmann Bronze 1000m comes with a high-quality, brown FKM rubber strap (FKM is more resistant to both heat and chemicals than standard rubber) with a customizable buckle. In all, the new Bronze watches from Andersmann are well executed, offer great exclusivity and bring some nice variety to their dive watch catalog.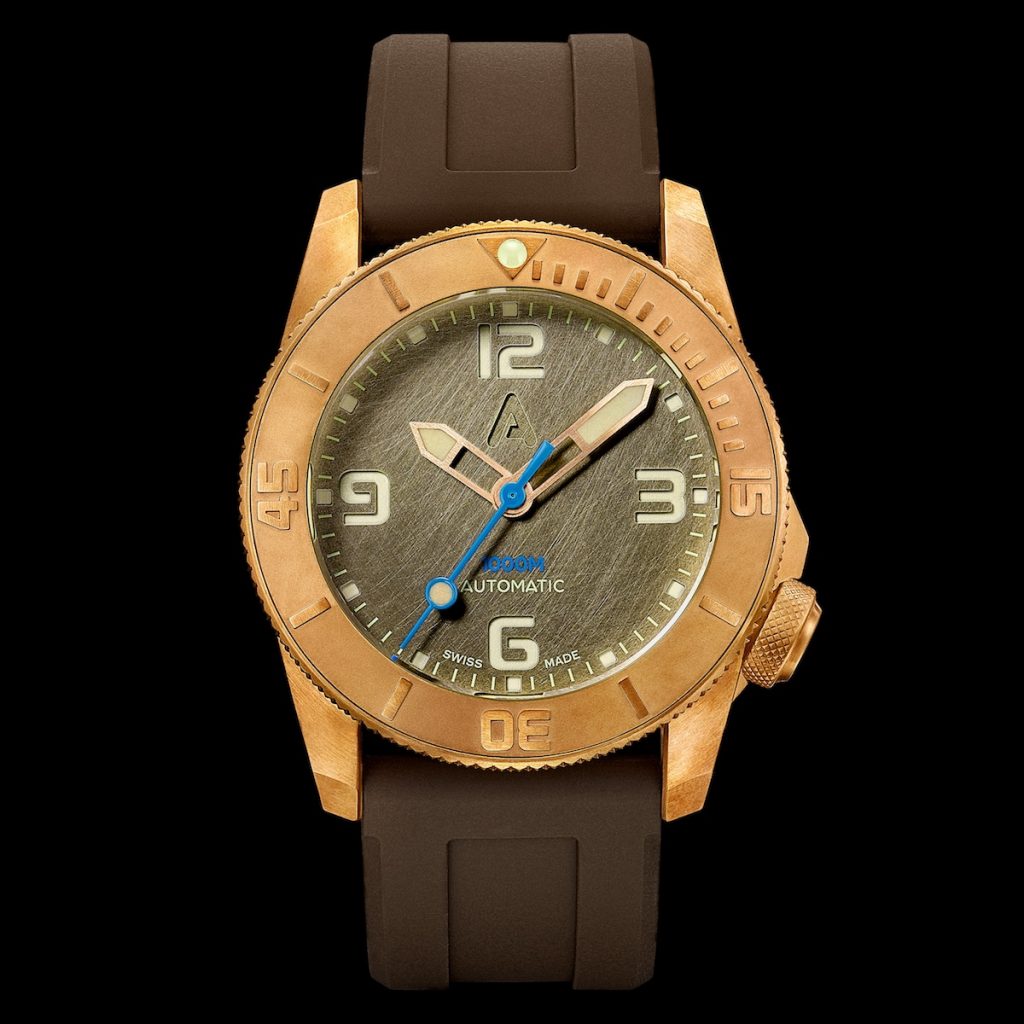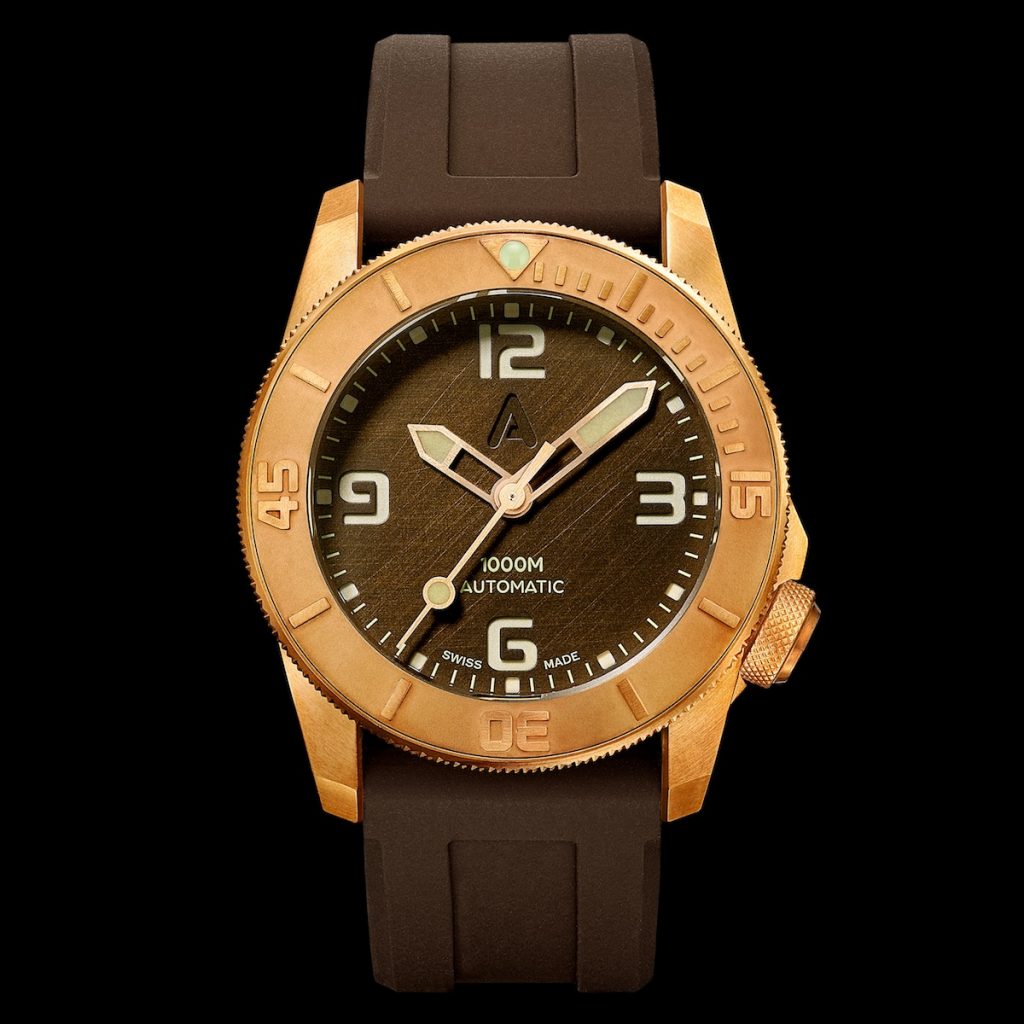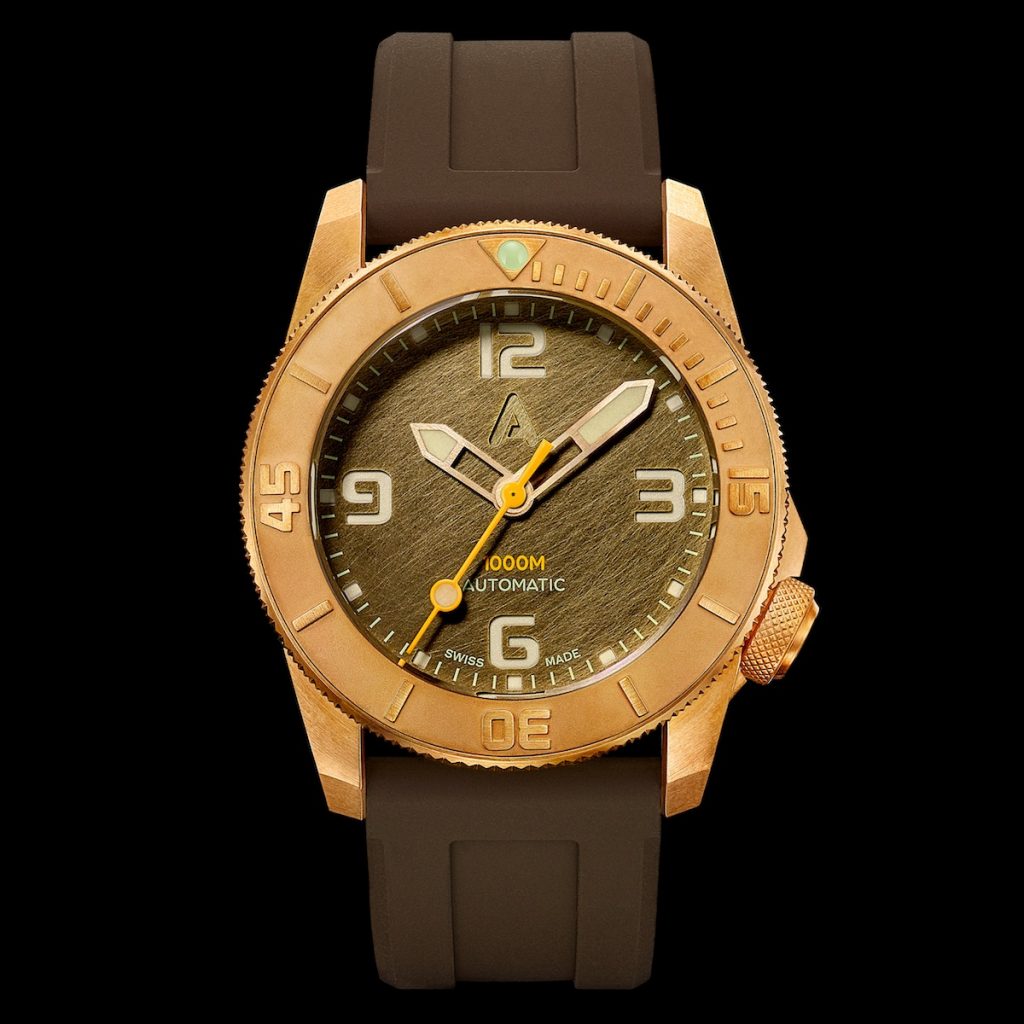 The limited edition Bronze 1000m retails for $1,888 USD and can be purchased directly through Andersmann website: www.andersmann.com
SPEC.:
FUNCTION: Hours, minutes, seconds, 42 hours power reserve
MATERIAL: CuSn8 Bronze Alloy
CASE: Diameter 44mm
WEIGHT: 155grams
CASE LENGTH: 52mm
LUG WIDTH: 24mm
THICKNESS: 16mm
MOVEMENT: ETA2892-A2
CRYSTAL: See-through 2.9mm tinted grey sapphire crystal at the back / Double curved sapphire crystal on top 4.4mm thick with anti-reflecting treatment
DIAL: Brown color scratched dial with luminous (Super Lumi Nova) Arabic numerals and hour markers
BEZEL: Anti-clockwise unidirectional rotating bezel in Bronze (120 clicks)
WATER RESISTANCE: 100 Bar (~1000m)
STRAP: FKM rubber strap 125/85 mm
BUCKLE: Bronze CuSn8 tongue
LIMITED PRODUCTION: 38 pieces per color