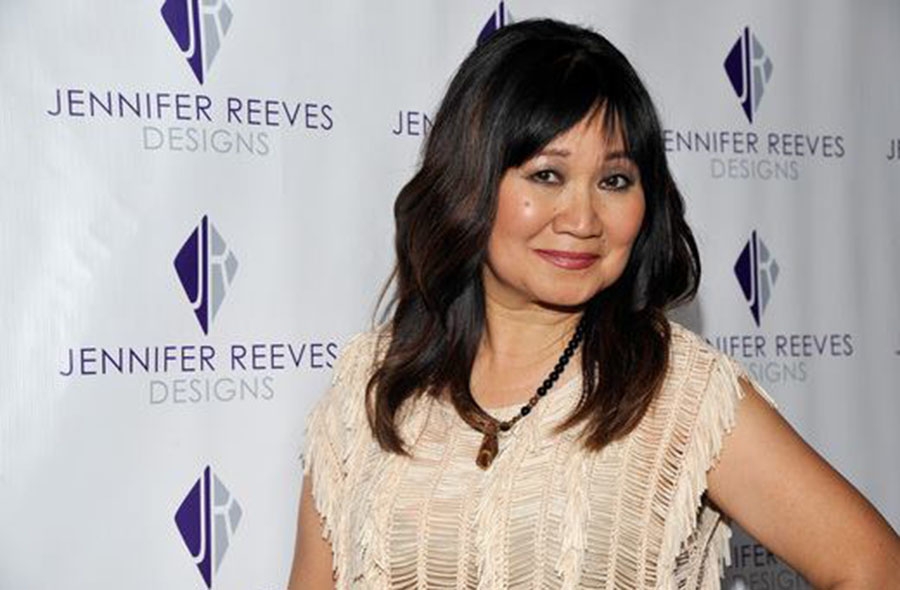 In recent years, Taiwanese-born designer Jennifer Reeves (www.jreevesdesigns.com) has made a huge splash in the jewelry business, becoming a favorite among the celebrity set. Her striking designs feature stunning Australian opals, luminous pearls and natural gemstones.
Reeves has always taken bold risks through her vibrant creations that convey a confident elegance. While the foundation of Jennifer Reeves Designs was laid in Australia where she spent much of her adult life, she creates jewelry that pays homage to the organic materials from around the world and enhances the natural beauty of the rare gems she utilizes in her designs.
In response to a high client demand, this month Reeves has launched her first men's collection names "Rock Solid Hero," featuring distinctive materials, including Australian bolder opal, black onyx and lava and iron stone, raw hardware and sleek designs, accentuating strength and masculinity.
Recently, I had a chance to interview the talented designer, who now resides in the United States.
What is your background? How did you first start jewelry design?
My home was in Australia, where I gained my artistic skills and retail experience. I used to own a flower shop in Cairns, where I had the chance to experiment with colors in floral designs all day long. Some years later, I was longing to be creative once again, after working in the corporate world. I first designed a few pieces for myself, and my colleagues at the time all wanted to buy the pieces I was wearing, and so, the rest is history!
What is the inspiration for your designs?
I sometimes think I even design pieces in my dreams! I never cease to explore my horizon of inspiration. I love hiking in the woods and travelling and am very inspired by the sheer beauty of our earth landscape and by the phenomenal colors that surround us!
Can you describe any new collections/designs that will be available for sale soon?
As you know, I have just finished my collection of men's jewelry named "Rock Solid Hero," for sale now on my website. I have also been working on a new collection for 2016. Over the course of many months, I have acquired beautiful and unique gemstones from around the globe – Europe, Australia, United States, Brazil, India and Russia. These stones are just amazing and rare, even to me, some of which I have encountered for the first time! I can't wait to share my new finds with my clients. The new collection will be infused with bold designs, saturated with sensational colors, as always, emit a timeless elegance.
How does your Asia Pacific/Australia background enter into your work?
The Asia Pacific region is full of breathtaking tropical islands and it's the place where most of the world's pearls originate. I love to use various colored pearls in my designs, as they are lustrous and beautiful. Australia bears a vast contrast of landscapes, whether it is coastal cities, world heritage rain forests or the endless desert. This is where I started my jewelry design journey. I have lived on the coast and also had a precious time residing near our world famous rain forests. It's hard not to be inspired by the beauty and serenity of the rain forests, or by the dramatic red rocks of the deserts.
Can you tell me the names of some of the celebrities who have worn your designs?
To name some…. Kate Linder, Carolyn Hennesy, Jackie Moore, Yvette Yates, Megan Hayes, Carly Robyn Green, Chuti Tiu, Polina Sikorska, Michael Teh, Charles Chun, Darius Cottrell, Shaka Smith, Bret Lockett, Donovan Carter, Omar Dorsey, Trevor Jackson, Katja Glieson, Rob Steinberg, John Savage, Tristin Mays, and many others. I even recently presented some items from my new men's collection to Keanu Reeves.
You use such unique stones/materials in you designs. Can you describe the process of choosing them and incorporating in your work?
I prefer to choose gemstones that contain earthy and organic elements, such as my beloved 'boulder opal' that was buried in the Australian desert many millions years ago. I want my designs to reflect my passion and connection to the earth. It's a miracle that we as jewelers have been able to bring these "Queens of Gems" to life, making them into the most exquisite designs.
Jennifer Reeves Designs are available now online at: www.jreevesdesigns.com
Twitter, Instagram: @jreevesdesigns
Facebook: Jennifer Reeves Designs