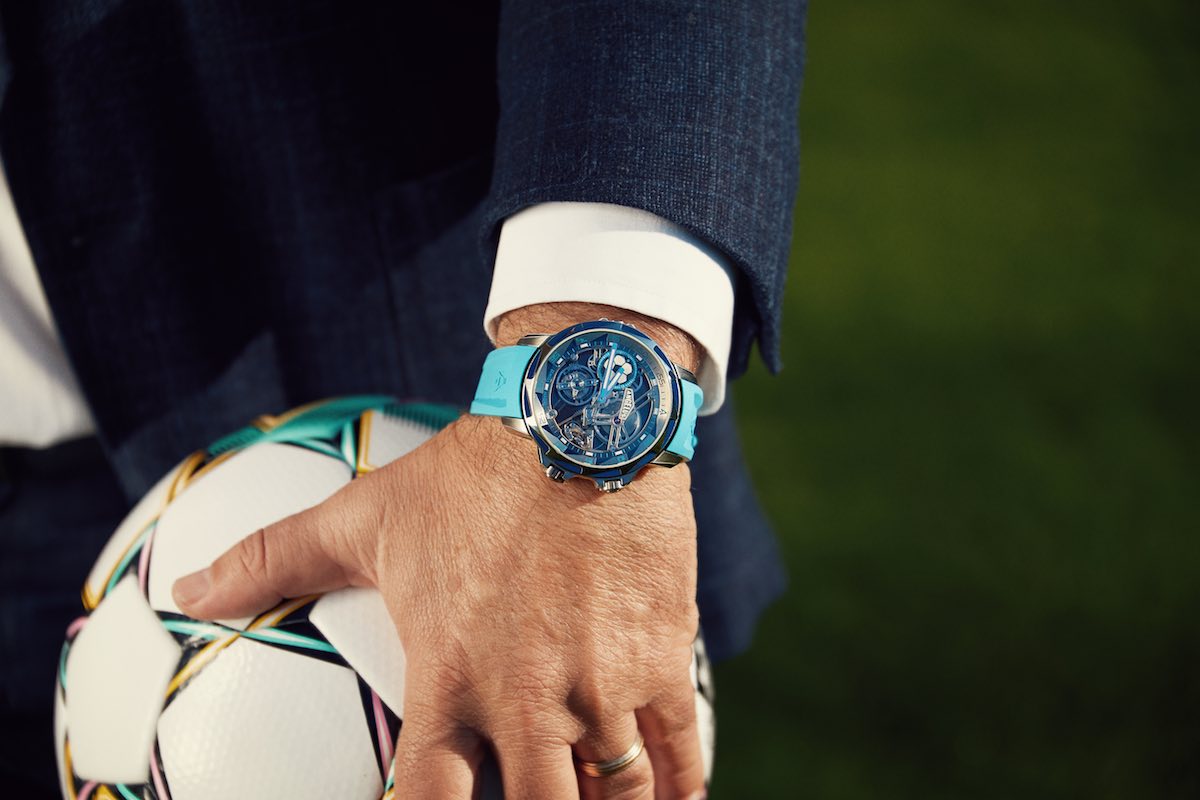 In an increasingly digitized world, nothing exudes luxury and distinction like a Swiss wristwatch, handmade with expert craftsmanship from the finest materials. After a decades-long disappearance, the Angelus series — one of the most sought-after vintage watch brands on the market — has reemerged with the assistance of Manufacture La Joux-Perret in Switzerland. Despite winning awards and securing loyal patrons throughout the early twentieth century, Angelus watches fell out of fashion during the Quartz Crisis of the 1970s, when digital timepieces rose to prominence. A period of dormancy ensued, but now this time-honored brand has been revitalized, undergoing a sleek overhaul for the next generation.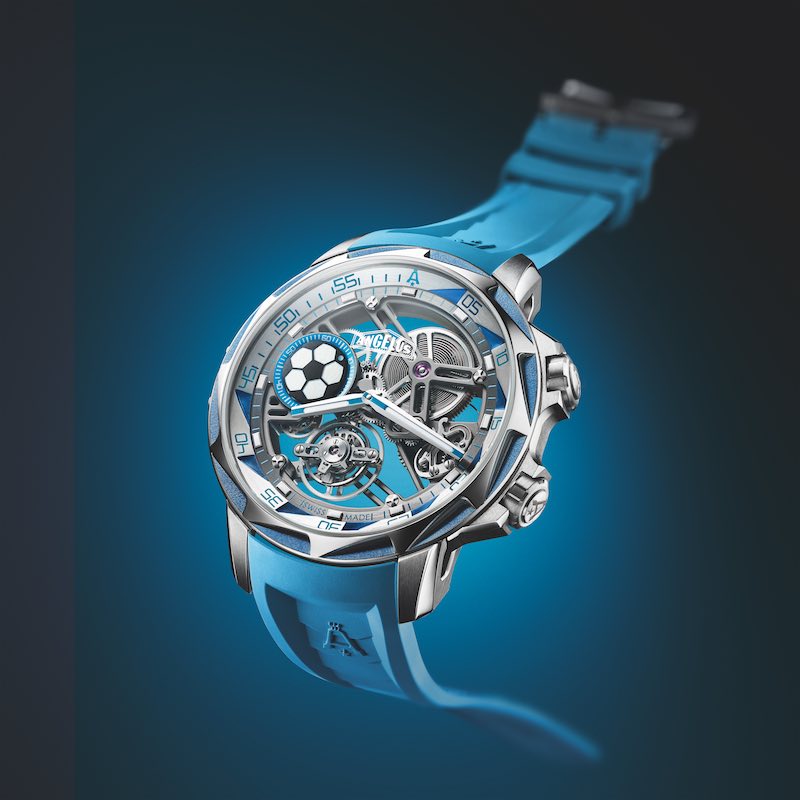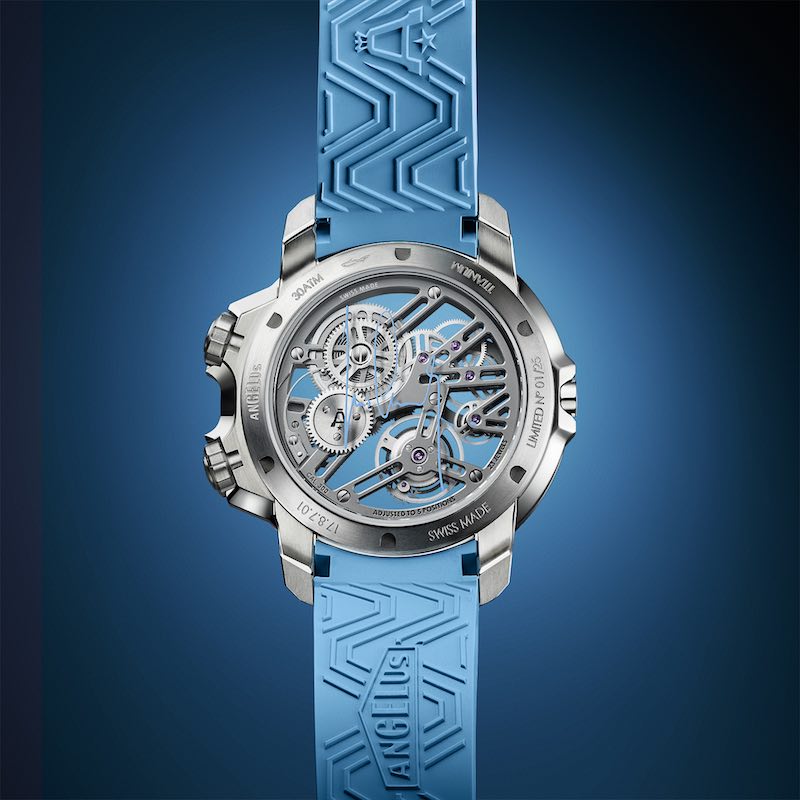 One of its revamped models, the U52 Luis Campos Edition, which was designed in consultation with world-renowned soccer scout Luis Campos, has been drawing media attention for its sleek appearance and bright blue wristband, which adds a bold new flair to this storied collection. As luxury watches see a resurgence of popularity, Angelus leads the pack in style and class, its decades of refinement and elegance unmatched by any other digital brand.
The History of Angelus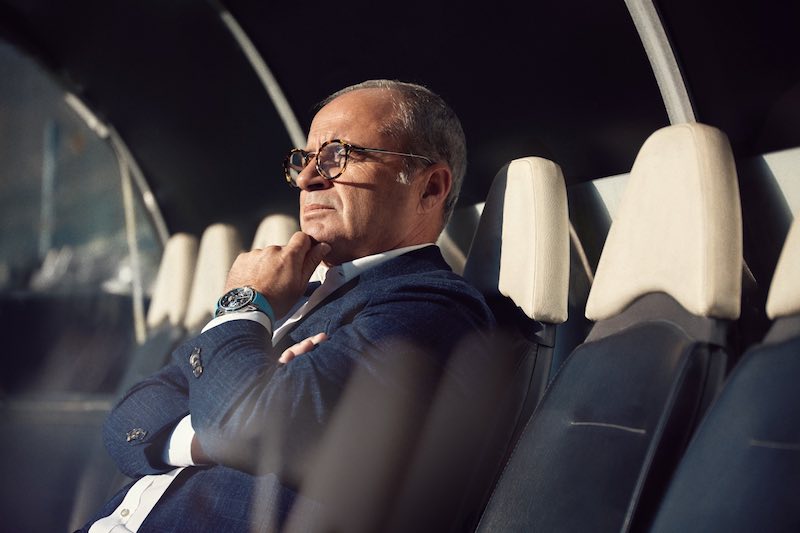 How did the Angelus series become so coveted and venerated among the world's elite? Founded in 1891 by the brothers Albert and Gustav Stolz, the Swiss company distinguished itself early on through game-changing innovations and incomparable designs. For example, Angelus's Chronodato model, released in 1942, was the first wristwatch with a built-in calendar, setting a trend for future watches—standard or digital. The Datalarm from 1956 was the first timepiece with both a built-in alarm and calendar function, paving the way for a revolution in watch design and production. In the same spirit of innovation, the Tinkler presented the first repeater watch that was fully waterproof, features that had it flying off shelves in the 1950s.
Like most manufacturers, the Angelus experienced a decline in sales as mass-produced digital watches emerged on the market in the 70s and 80s. Rather than investing in sturdy timepieces with longevity, consumers turned to cheaper digital watches from companies like Casio and Seiko, which disrupted the Swiss watchmaking industry. Angelus ultimately became a casualty of this market shift, but thanks to horology connoisseurs, the brand maintained a passionate following, with some pieces raking in huge sums at auction. The spirit of Angelus's innovation lived on, and now, as mechanical watches have become the ultimate status symbol, their reemergence has been not only welcomed but also timely.
Luis Campos's U52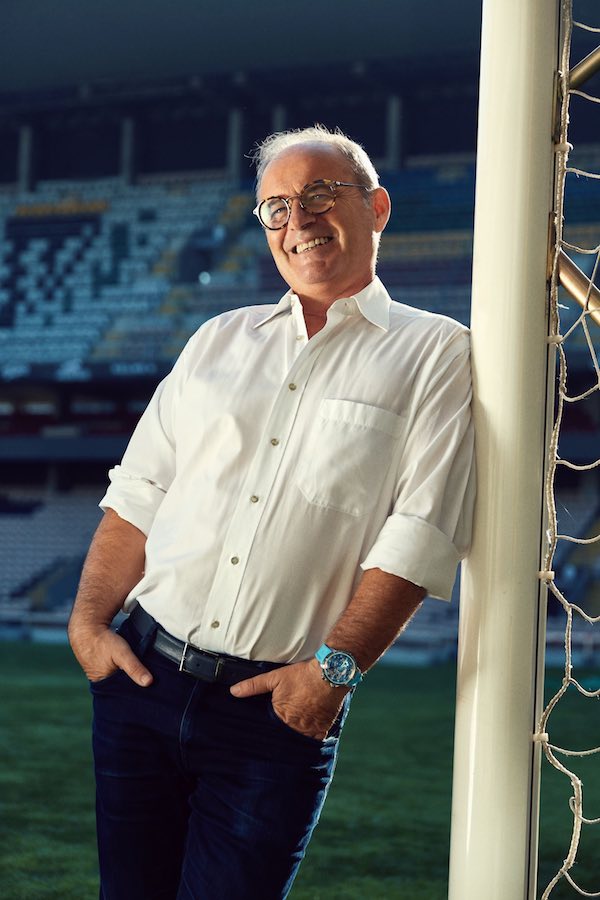 Known for producing sporty yet fashionable creations, Angelus teamed up with legendary soccer scout Luis Campos to help relaunch its brand. The result of this melding of minds was the U52, a masterpiece with sleek technical design and stunning turquoise accents. This wristwatch, of which only 25 have been produced, is modeled after Angelus's U50 diving watch, which means that its skeleton and inner workings can be submerged over 300 meters underwater without losing function. The numbers on the watch's face have been painted a different shade of blue from the 0 to the 45-minute mark, so that it can be set to each half of a soccer match. Rather than including an additional hand to indicate seconds, the watch sports a separate dial in the shape of a soccer ball, making it the ideal timepiece for sports lovers everywhere.
Despite the company's temporary setbacks, Angelus has made a roaring comeback, doubling down on its image as a luxury manufacturer of mechanical timepieces. From its recent collaboration with an international sports star to its long history as a top Swiss watchmaker, this company has proven that its designs have staying power. Their reappearance demonstrates that quality and class truly are timeless qualities.