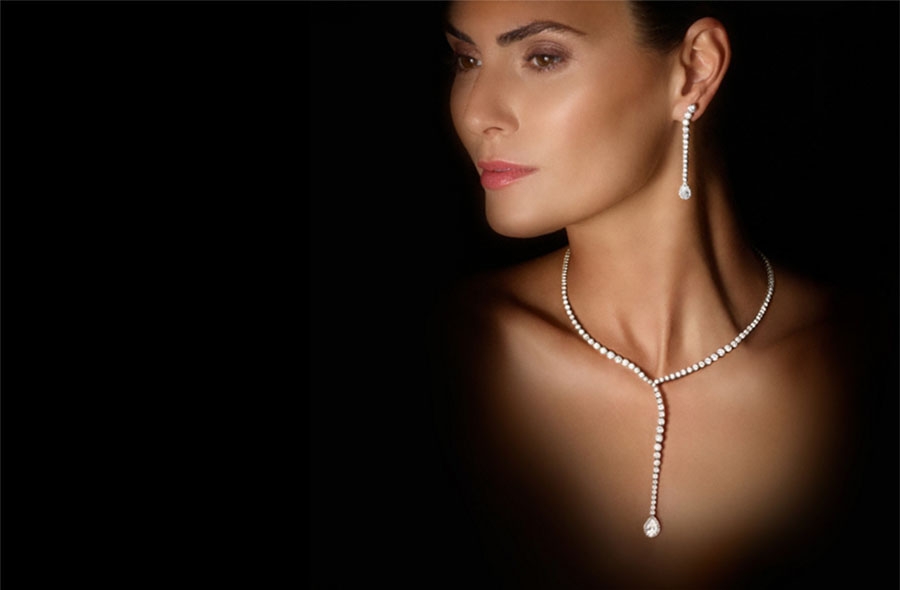 On any given day, if you walk into the Gumuchian office in Manhattan, you will see several women buzzing around, all with one goal in mind: to bring our clients the most exquisite, timeless and perfectly executed jewelry they have ever seen or worn.
Our founder and visionary, Anita Gumuchian and her daughters Myriam and Patricia carry on a family legacy in the jewelry industry that dates back over 100 years. Together, the Gumuchian women combine the excellence of traditional European craftsmanship with fashion-forward designs. From this vision our "Designed by Women for Women" mantra emerged, setting out to embody the confidence and beauty of all women.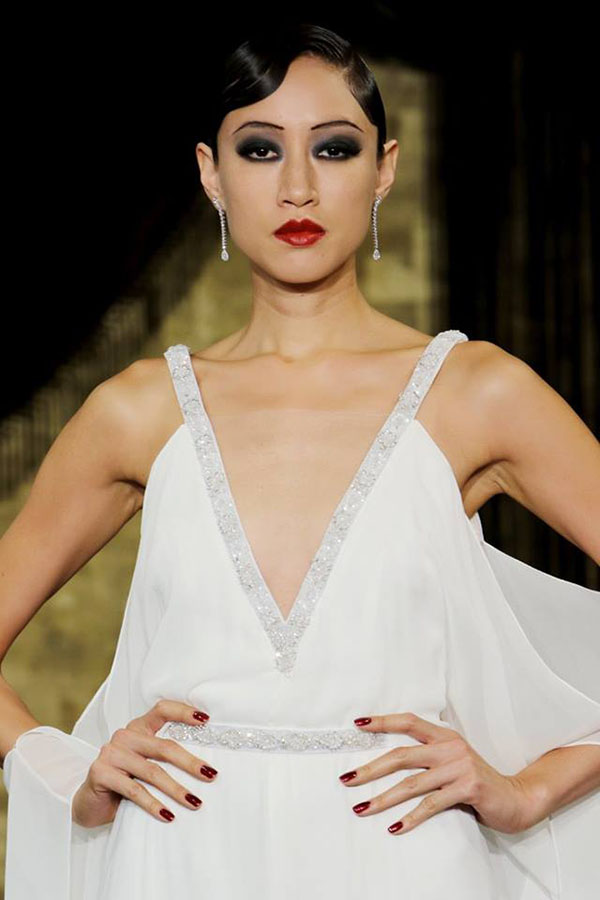 During your visit you will find Anita perched at her desk sifting through piles of the finest quality diamonds and gemstones to be set into precious metals to adorn our clientele. Amid this mix of diamonds and gems, you can see the sketches and designs that will soon be transformed from vision into wearable jewelry. One door down from Anita you will find Patricia developing ideas and sketching; she draws her inspiration from her travels and natural surroundings. Patricia adds sophistication and elegance to every piece, ensuring that the design will not only satisfy the tastes of our most discerning customers, but also serve as a cherished heirloom for future generations. Just down the hall, Myriam will be in her office, dressed to kill and dripping in Gumuchian jewelry. Myriam's contagious and vivacious energy, passion and hard work is impossible not to notice the moment you lay eyes on her. As the Vice President of Sales and Marketing, Myriam serves as the voice for Gumuchian's jewelry and her experience in the industry and knowledge of customer needs makes her perfectly suited to bridge the gap between designer and consumer.
The Gumuchian trio spends their days developing new designs with innovation and an enthusiasm that radiates throughout the office and onto the jewelers' benches. Each design is brought to life by master jewelers in Gumuchian's Manhattan atelier, never using anything below platinum or 18k yellow, white and pink gold. This office is where the team of women comes together as one, treating each design as a tiny sculpture, ensuring each piece is built to wear with comfort while lasting a lifetime. This is what it means to be "Designed by Women for Women".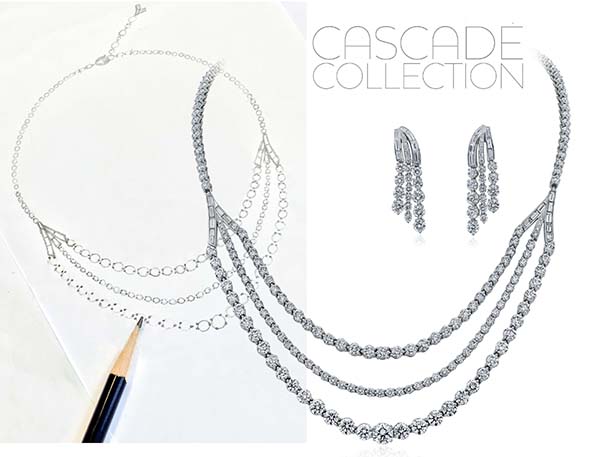 Gumuchian introduces the CASCADE Collection for Holiday 2015
Holidays are a time of revelry, grand gestures and gratitude for all 2015 has given us. We take this time to celebrate the bright moments of the year as the sun sets earlier. This stunning collection heralds the return of holiday glamour.
Gumuchian is a legacy and our Cascade collection is for the woman who likes to make a statement without saying word. Her demeanor is captivating but nothing travels faster than light. This collection is for the little girl who sees her mom adding the finishing touches to her ensemble before leaving to attend a party. The girl who sees the light hit hundreds of faceted brilliant cut diamonds and shimmers down baguette diamond cliffs set in platinum. It is magic. And she thinks, "one day I will get to wear those".
This Holiday Season, we want women to sparkle in our Cascade Collection.
What will your legacy look like? The memories they make this Holiday Season will last a lifetime.