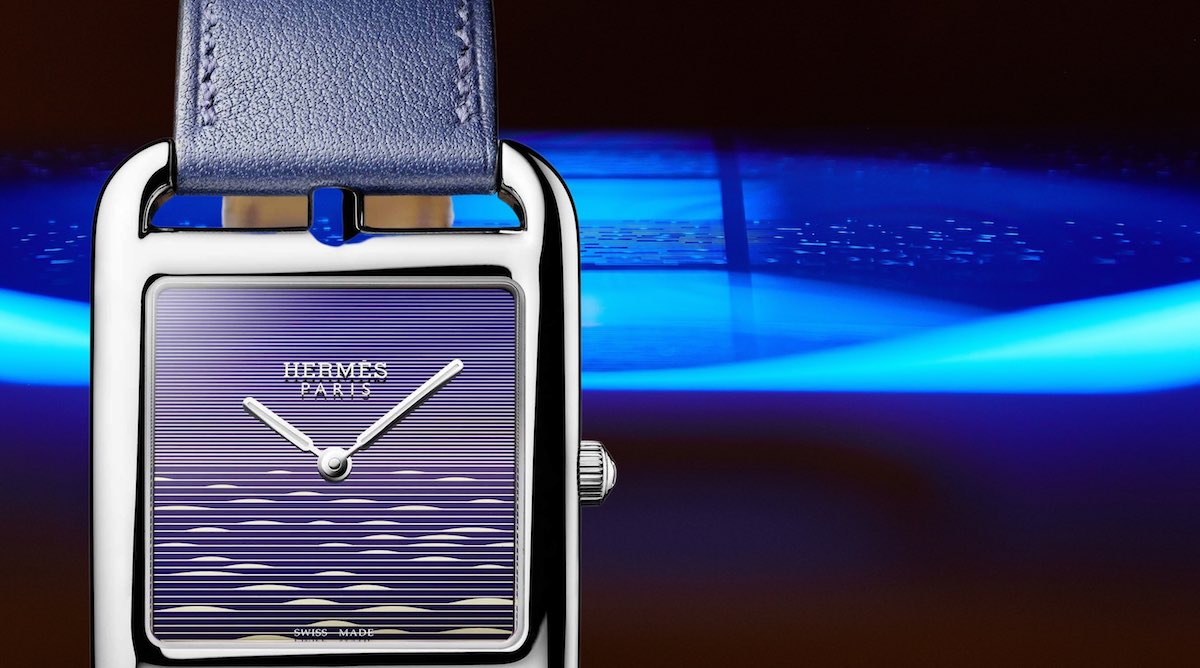 Reimagining uniquely sophisticated watches is a trademark of the iconic Hermès brand. Aesthetically pleasing and distinctive, the revolutionary appearance of Hermès watch cases and elegant watch dials are perfectly timed with supreme functionality.
The use of innovative materials to achieve contemporary aesthetics are evident in their latest watch collection. This time Hermès has creatively drawn its inspiration from a different source, microelectronic semiconductors. Introducing the new Cape Cod Crépuscule model, a masterpiece watch elevating nanotechnology to new heights by fusing it with digital art.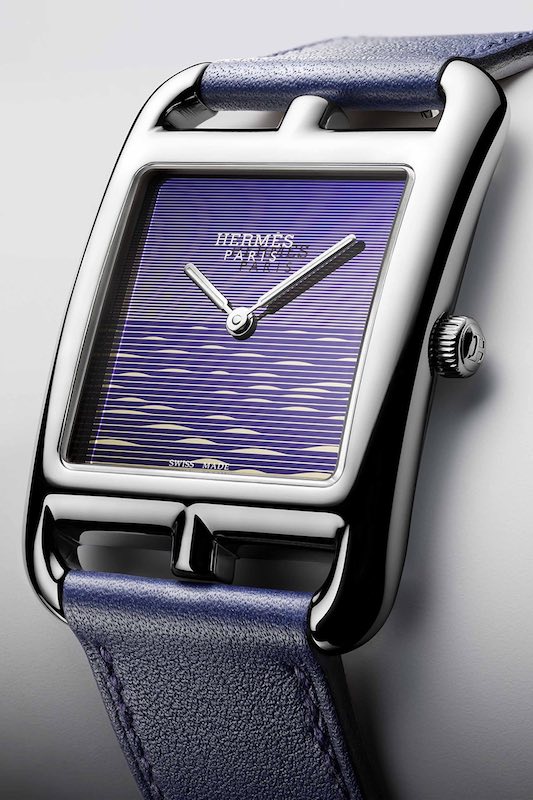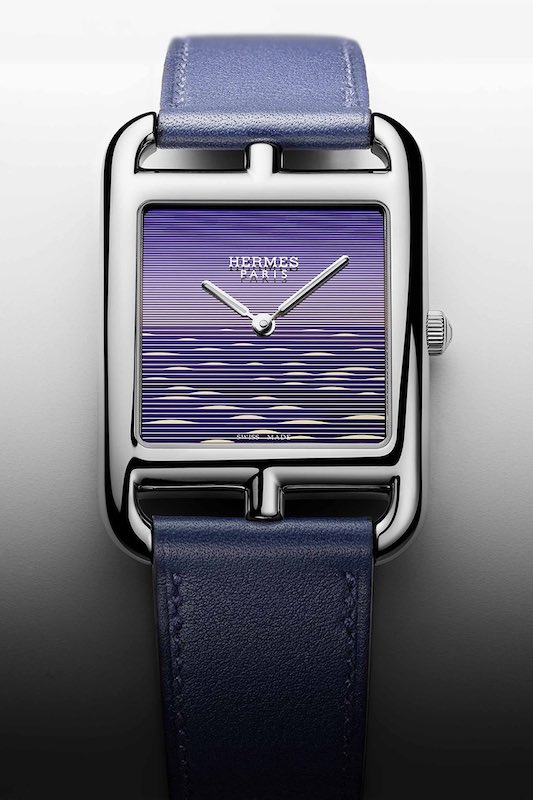 The understated but striking Crépuscule timepiece, which translates to dusk or twilight in French, confidently lives up to its name with relaxing purple and blueish tones and a captivatingly mysterious and abstract dusk-like design. It is a flawless homage to venerated Vietnamese artist and designer Thanh-Phong Le's original abstract style and creative works, which represents the idyllic moment the sun's golden rays strike the sea's blue waves at sunset.
The in-depth design process for showing off the blunt blue hue is achieved by coating one single 0.5 mm-thick plate with a thin layer of silicon nitride comprising only 72 nanometers. The pattern is seamlessly created by exposing it to blue visible light using a photolithography technique. The surface is then immersed in multiple washes to eliminate any remaining residue before finally being plated in a gold-coating stage and trimmed to fit within the sleek navy blue calfskin single or double strap. The 29mm diameter steel case, crafted in the Hermès Horloger workshops, puts the final touch on the exquisite Cape Cod Crépuscule watch.
Hermès convened a meeting with the Swiss Center for Electronics and Microtechnology in 2018 as part of its collaborative hunt for a creative technical breakthrough. What resulted was a stunning and inventive dial constructed entirely from silicon wafers for their purely aesthetic appeal, unsurpassed quality, and semiconductor capabilities.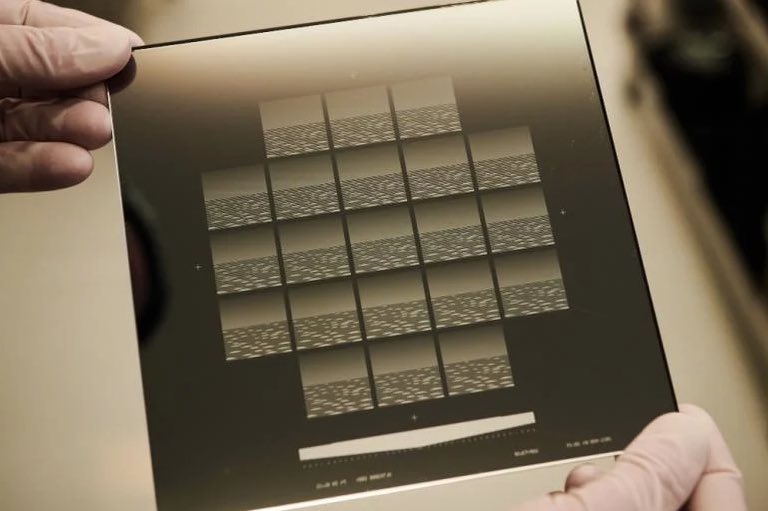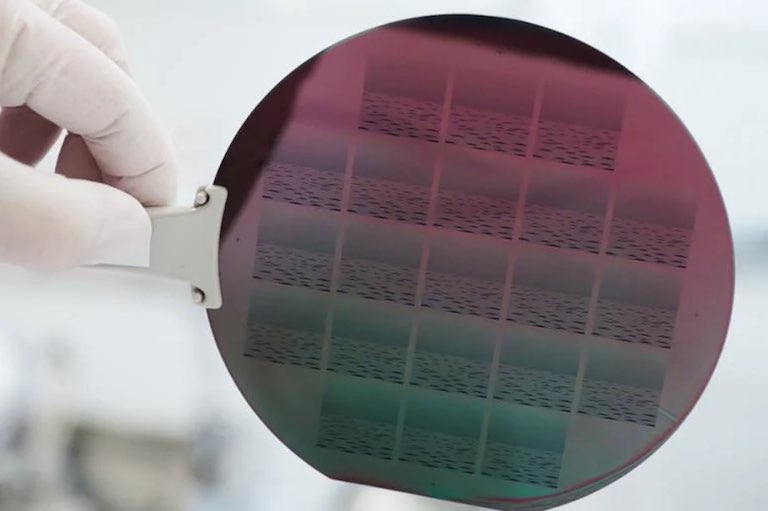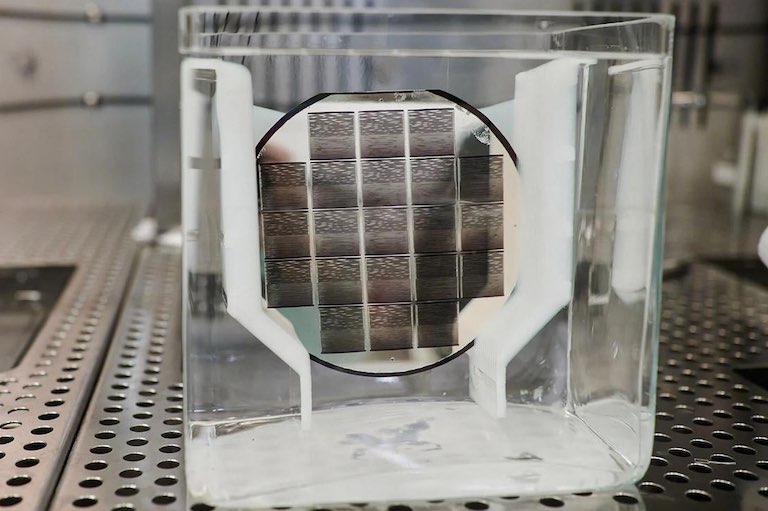 The technique requires ingenious skills and artistry, since the hue may vary infinitely based on the quantity of material used during manufacturing. This graceful nano-artwork adorns the dial of the 31-year-old Hermès watch-model, which is known worldwide for its exceptional square-within-a-rectangle case design, and its brazen, iconic dual adjustable bracelet.
The release of this unexpectedly exquisite work of wearable art emerges from a fanciful source. Hermès is once again experimenting beyond the traditional box to conceive a rare watch that transcends time, adding interesting dial-variation flair to the world renown Hermès Cape Cod collection.