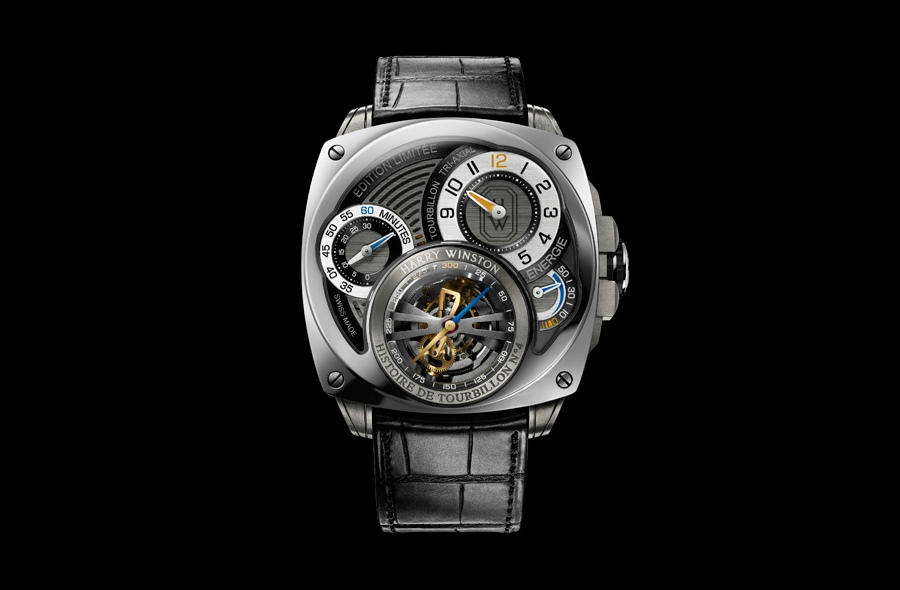 Exceptional watches aren't created overnight, and the newest edition of Harry Winston's Histoire de Tourbillon series serves as proof.
The company's expert watchmakers invested more than 3,500 hours to develop this precision timepiece, and then spent another 400+ hours testing it. The result was worth the wait. The Historie de Tourbillon 4 is one of the most highly refined mechanical timekeepers ever made.
The tourbillon, a watchmaking concept that dates back to the early nineteenth century, was designed to counter the effects of gravity by housing the watch's regulating components in a rotating cage. The Historie Tourbillon 4 takes this concept to new heights by containing a single oscillator within three concentric cages, each rotating at a different speed and angle.
The Histoire de Tourbillon 4 features a dramatic yet refined design with an open grid dial configuration. It takes skilled watchmakers a full 160 working hours to assemble the 345 components required to create the movement which is then placed in a luxurious 18k polished white gold case and crowned with a multi-level arrangement of domed sapphire crystals. The strap is fashioned of hand-sewn black alligator leather. Only 20 of these exquisite timepieces will be produced worldwide.