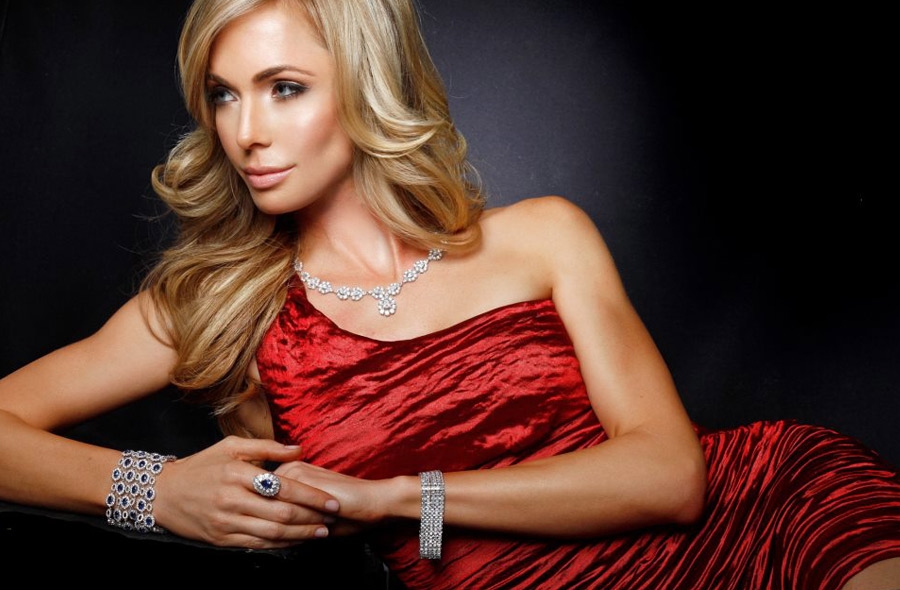 Housing over 30 luxury brands Isaac Jewelers has become the Scottsdale staple for jewelry and timepieces and offers the most lavish array of collections and unique designs.
Having been family owned since 1997, the boutique now houses the largest selection of premium certified diamonds in the state of Arizona. The boutique, located in upscale Kierland Commons, has a loyal customer base gained by selling quality diamonds of every size, shape and color at competitive prices that you can't find at any other jeweler.
The boutique itself sprawls over 3,000 square feet and includes a private diamond viewing room with state of the art lighting and display cases that you could get lost in for days. Frank Isaac has carefully selected a diverse team of staff that allows each customer to have a personal and unforgettable experience while shopping including a certified diamontologist that can answer any diamond-related questions right then and there.
With brands such as Damiani, Philip Stein, Judith Ripka, Carl F. Bucherer and Tycoon, to name a few, there is something for everyone and every occasion whether you're looking for an engagement ring, graduation gift, holiday present, or just because. Not only does Frank carry the most popular and prestigious brands he has also opened a gap in the market for previously owned diamonds priced at 30-50 percent lower than market value. Not only will you find that Isaac Jewelers has an enviable selection but his services go far beyond that of a regular jeweler. Encompassing simple battery replacements and ring sizing, Frank also offers jewelry restoration and the opportunity to completely customize your own design complete with a 3D mold of your model.
Always staying ahead of the curve Isaac Jewelers also offers "Carat Smart" diamonds, one of the largest wholesale diamond companies in Arizona. Not only does this offer clients the opportunity for pristine diamonds, but also a price that has never before been offered. Carat Smart diamonds are proportioned to make the diamond's table appear 17-20% larger than other diamonds of the same weight. Frank explains, "…If you can't afford a 2ct diamond, you can buy a 1.5ct that looks like a 2ct." Not only are you saving money by buying a smaller diamond, Carat Smart also purchases diamonds from companies going out of business, thus offering clients an even large discount.
Isaac Jewelers also focuses a great deal on creating impactful campaigns having a hand every step of the way. Along with his creative agency, J Group Media, Frank dedicates an entire week to shooting his seasonal campaigns, which are inspired by the latest and future trends. Photographing models from the most prestigious agencies, and working with the best hair and make-up teams from Los Angeles, inspiration boards line the walls as Frank hand selects each and every piece for his photo shoots. Their most recent campaign, Face of Isaac, searched for local talent to become the new it-girl to represent Isaac Jewelers and caused quite a stir. His campaigns have graced the pages of local, national, international publications and have made their debut on numerous runways.
Embodying variety, excellent customer service, and unforgettable campaigns, allows Isaac Jewelers to take the reins in the luxury jewelry market.