The Bluefish Membership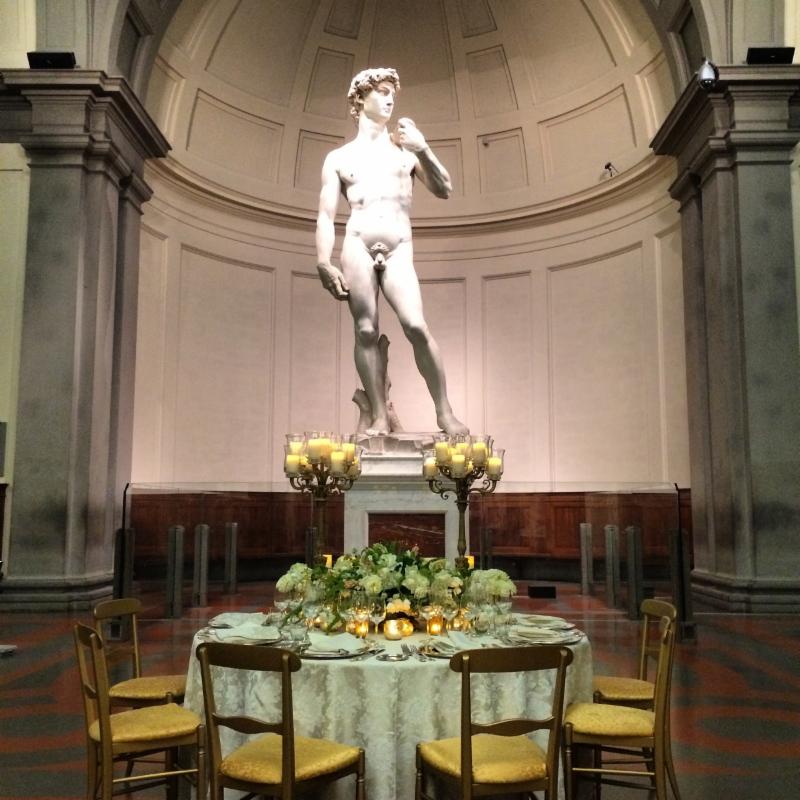 Want to make dad really happy? How about securing him membership into one of the most prestigious clubs on earth? For decades, founder Steve Sims and The Bluefish have prided themselves on making the impossible possible for their members. Need tickets to the Oscars? Want to play one-on-one with your favorite NBA star? Maybe you just need a table at that hot new restaurant no one can get into. Whatever you can imagine, The Bluefish can make it a reality. Past experiences include Mike Tyson Fantasy Camp, having a couple married at the Vatican, and closing down Accademia di Belle Arti di Firenze in Florence so that a couple could dine in private under the statue of David while Andrea Boccelli serenaded them. Seriously.
 Ion Jets Membership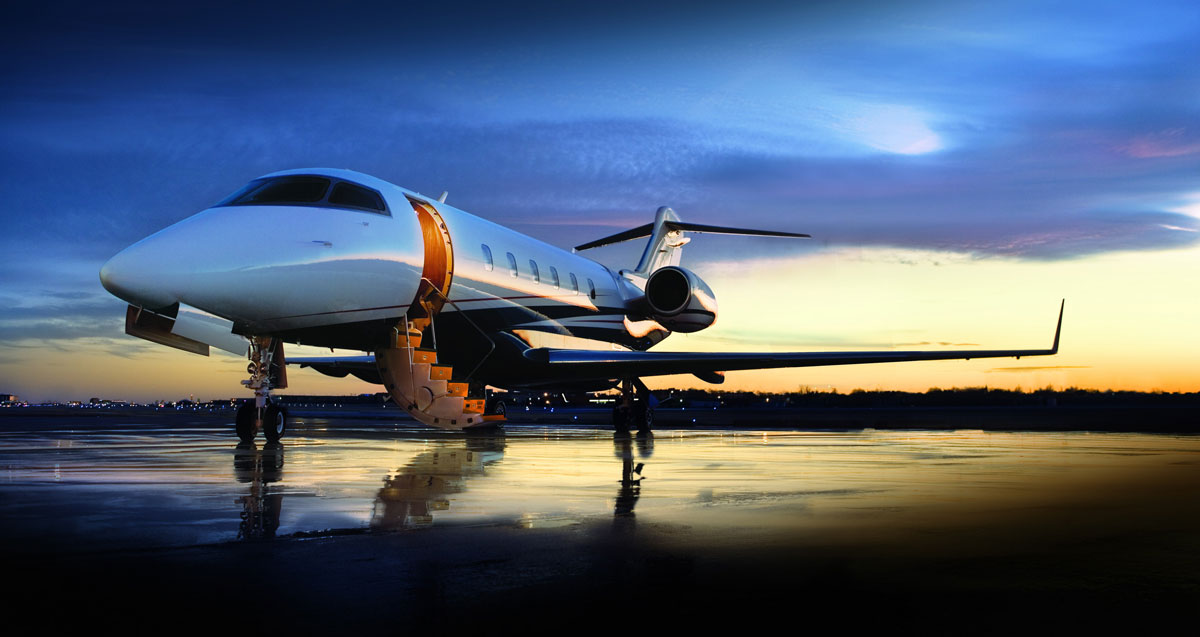 If he likes to fly private but can't stand the cost and maintenance of owning a plane, consider getting him a membership to one of the most respected and efficient private charter services out there. When you book with Ion Jets, they tap into their worldwide network of more than 5,000 aircraft to present you with a carefully vetted list of the best private jet charter options available for your desired itinerary. When booking with Ion Jets, your entire aviation experience is streamlined to create a flight plan that is perfect for you. Because his schedule might be complicated, but his travel experience doesn't have to be.
Tom Ford Buckley Base Tuxedo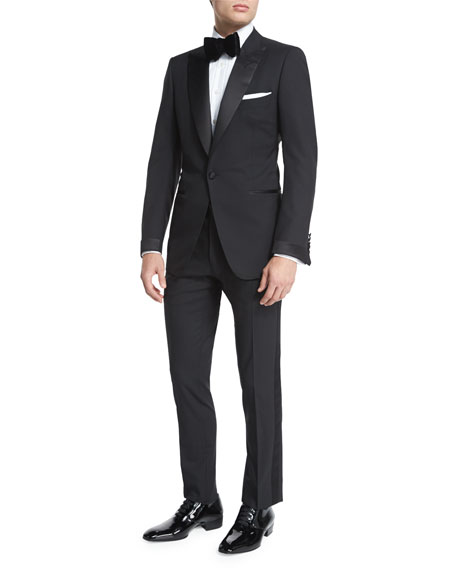 Let's talk staples for dad's closet. If you listen to icons like Jay-Z and Justin Timberlake, this is something every man needs in his wardrobe. With their power peak lapels and form-cutting shape, Tom Ford tuxes ooze sophistication and masculinity. The silhouette of the Buckley is lean and marginally shorter in body. The jacket elongates the wearer's body, and the shoulder is narrower and softer in its pad; this allows for a modern, but still typically sartorial outcome. In layman's terms, he is guaranteed to look like a million bucks wearing this.
 Bugatchi Uomo Clothes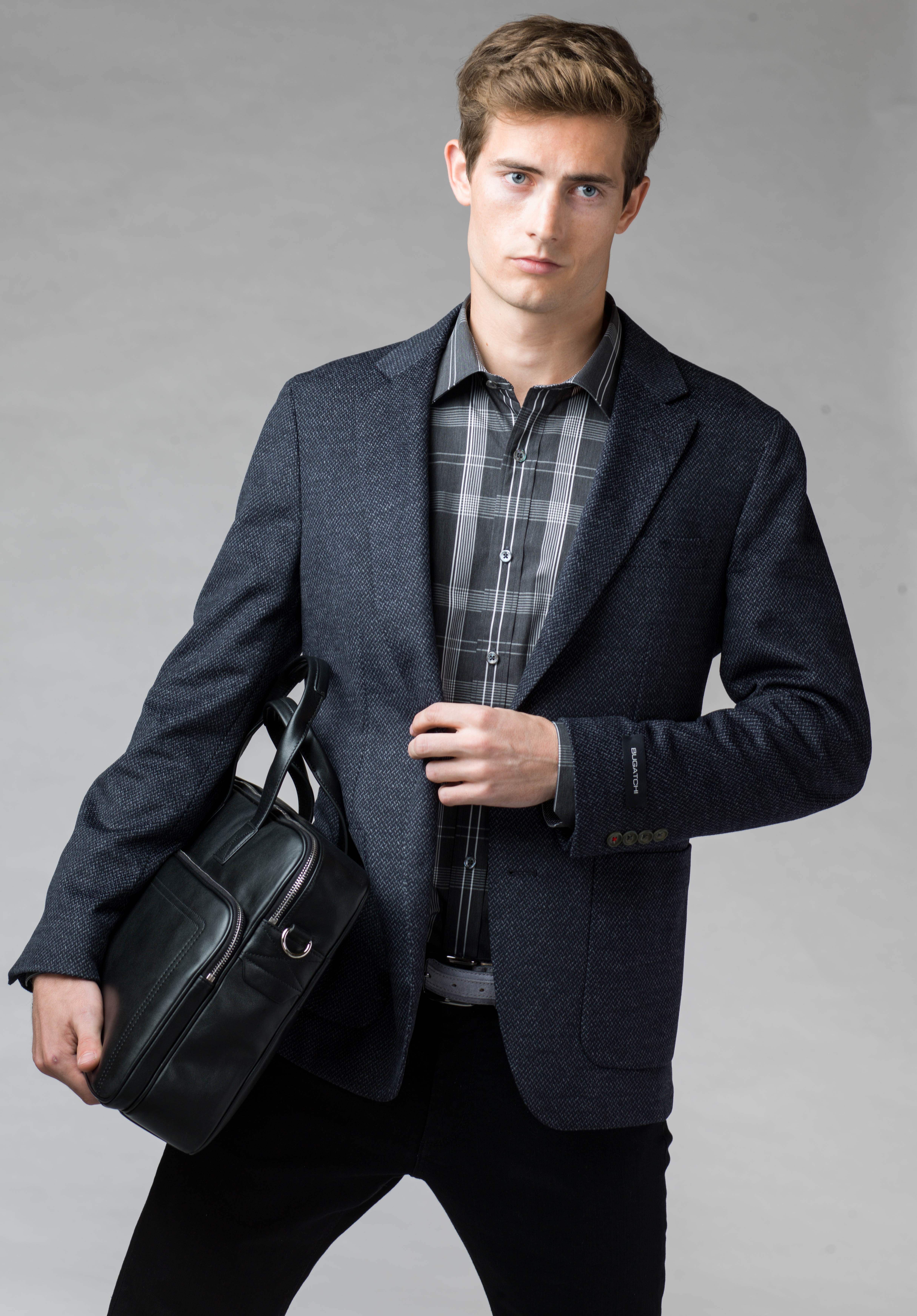 For causal wear that is a far cry from Docker's and "dad jeans" from the Gap, pick him up some of these stylish Italian threads. From form-fitting blazers to hand stitched shirts to colorful bespoke dress socks, Bugatchi Uomo has an impressive line of high-end clothes for every occasion that are as functional as they are stylish. With materials hand-selected from the finest European mills, each piece is constructed using unparalleled craftsmanship and attention to detail culminating in iconic, bold, and empowering pieces for a man's day-to-day wardrobe. Inject a little Italian sartorial style into Dad's closet and everyone he knows will thank you.
 Breitling Chronoliner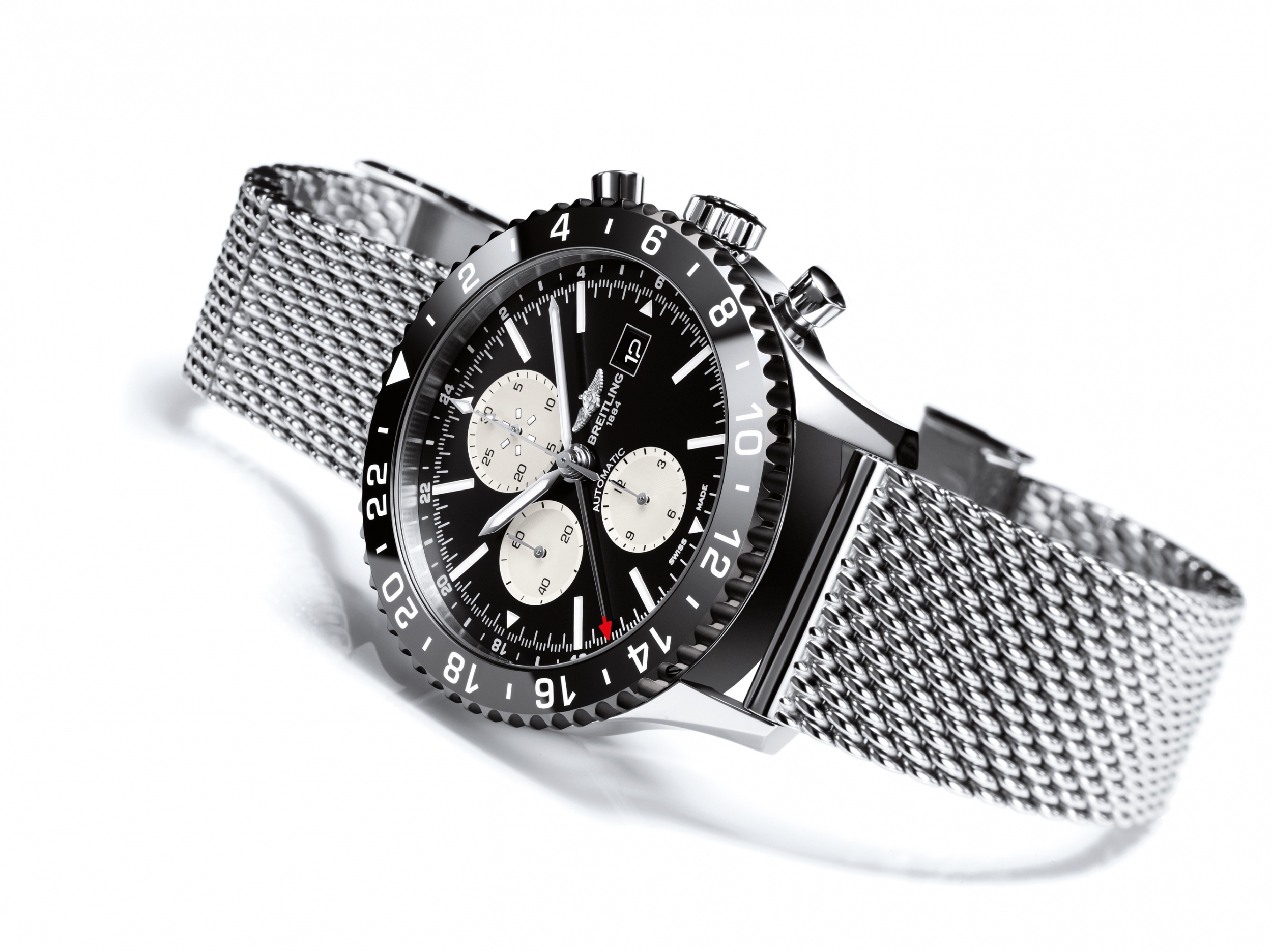 A man can never go wrong with this classic timepiece. Inspired by a Breitling model from the 1950s-1960s, the Chronoliner asserts itself as an authentic captain's watch, but can be worn just about anywhere with just about anything. Its signature feature is a broad bezel in scratch-resistant high-tech ceramic (an ultra-hard synthetic material), featuring an original star-shaped cut-out. The red-tipped hand enables second timezone readings in 24-hour mode, while the rotating bezel indicates a third timezone. Just the ticket for a long-haul flight anywhere in the world. The performance of the self-winding chronograph is displayed with impressive legibility on a dial worthy of the finest flight instruments.
Persol Steve McQueen Sunglasses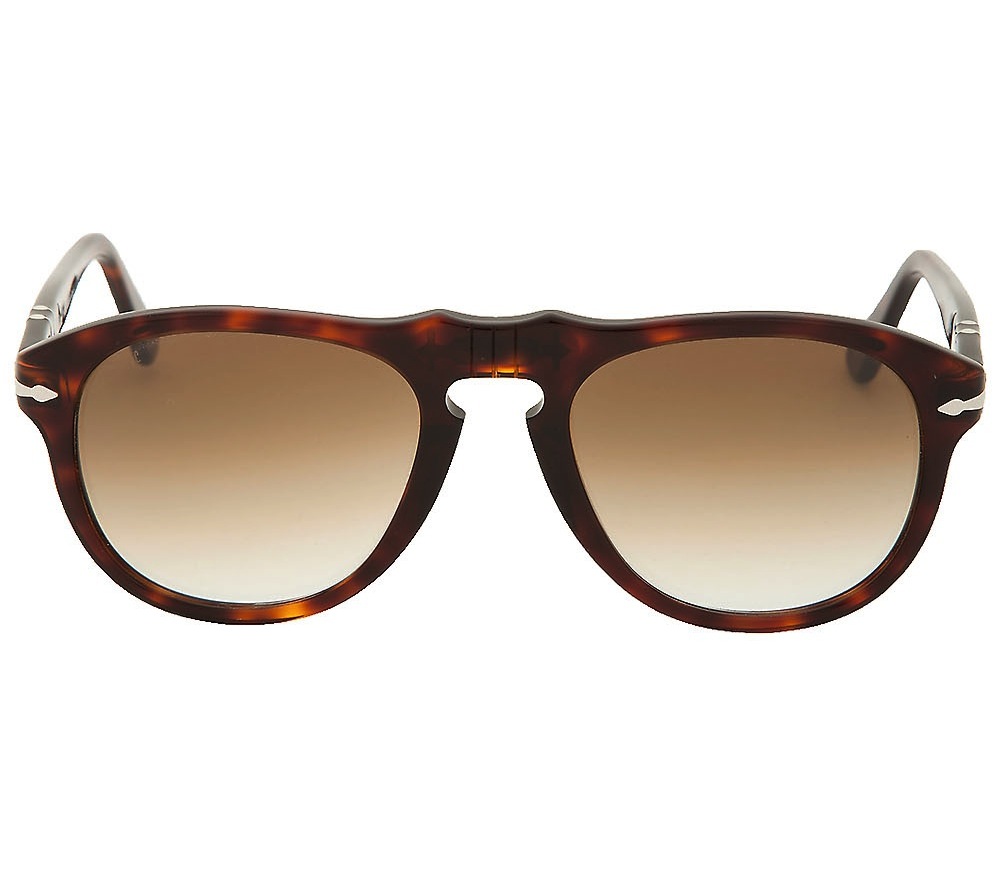 Another classic staple, these timeless sunglasses were made popular by "King of Cool" and Jetset icon Steve McQueen back in the Sixties. With their patented bendable bridge, sapphire lenses, and perfect shape for any face, they make a must-have for any man's wardrobe. Side note: I recently met with the head designer for LeVian Jewelers who, when he saw me fiddling with my pair, went off on a 20 minute rant about why they're are one of the finest inventions man has ever engineered. While we might not go that far, it is safe to say that you can't go wrong picking these shades up for dad this Father's Day.
William Henry Ventana Neolithic Knife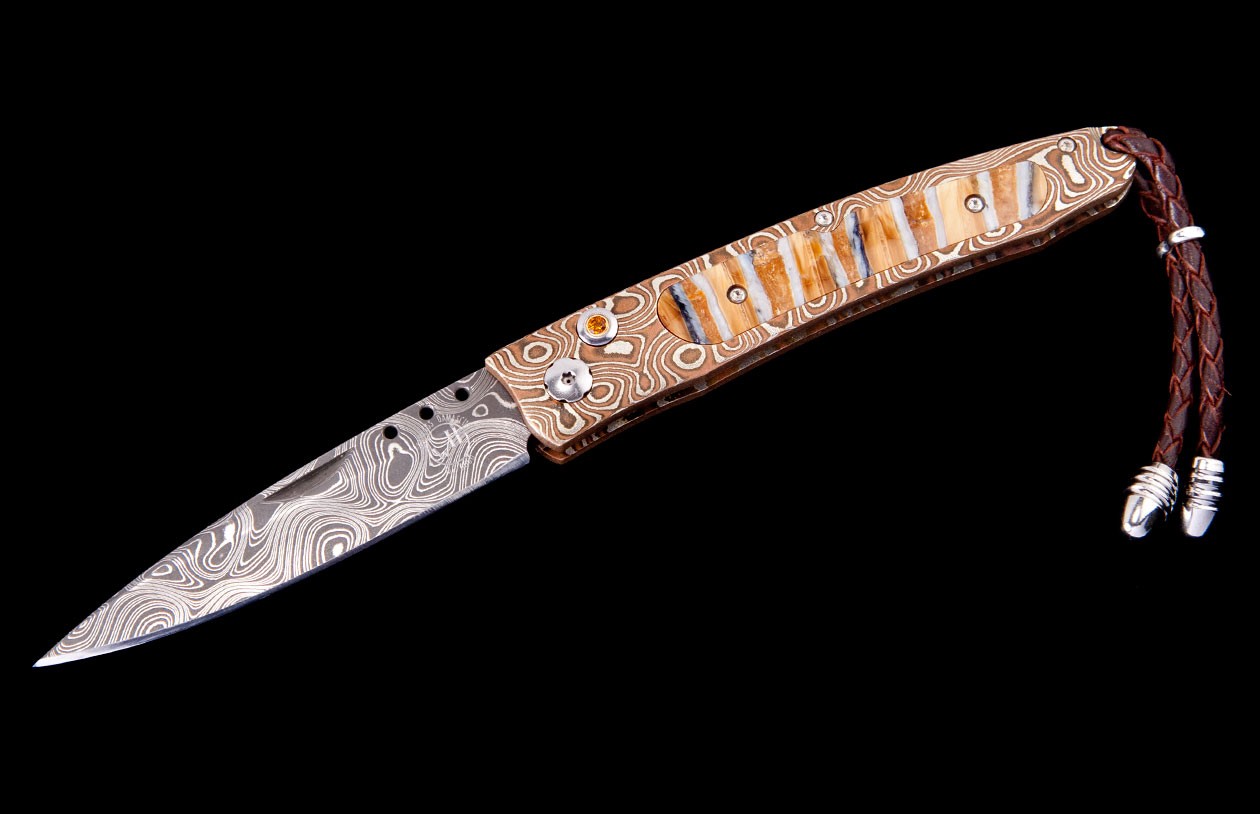 Their unparalleled craftsmanship has earned William Henry a reputation as one of the premier knife-makers in the world and this stunning piece is a perfect example as to why. Just one of a hundred, the Ventana Neolithic actually features a piece of 10,000 year-old fossil Woolly Mammoth tooth in the handle! There's also the "Typhoon" damascus blade, two-hand button lock set with a citrine gemstone, and picture-window cutouts in the frame that reveal the stunning signature William Henry inlays. As they put it, "the perfect synthesis of artistry, function, and rare and exotic materials, this knife a distinctive personality statement to be worn and used for a lifetime." Dad won't stop thanking you.
 Apple 12.9-inch iPad Pro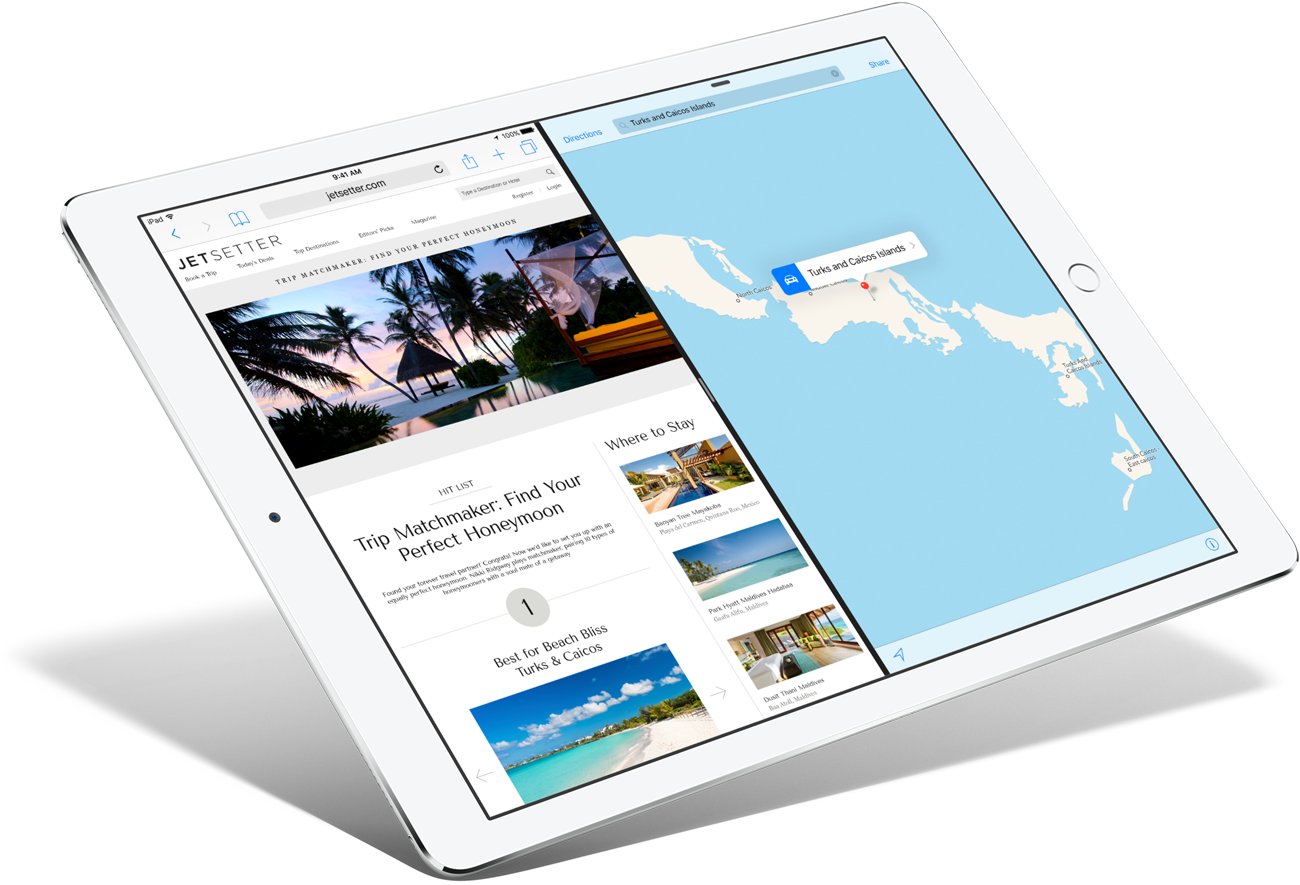 Apple products always make great gifts, and the latest iPad is simply the best yet. The new iPad Pro is more than the next generation of iPad — it's an uncompromising vision of personal computing for the modern world. It puts incredible power that leaps past most portable PCs at your fingertips. It makes even complex work as natural as touching, swiping, or writing with a pencil. In other words, the new iPad Pro is more capable, versatile, and portable than anything that's come before. We say go for the larger, 12.9-inch screen to give dad maximum real estate for browsing and watching video.
Definitive Technology Symphony 1 Headphones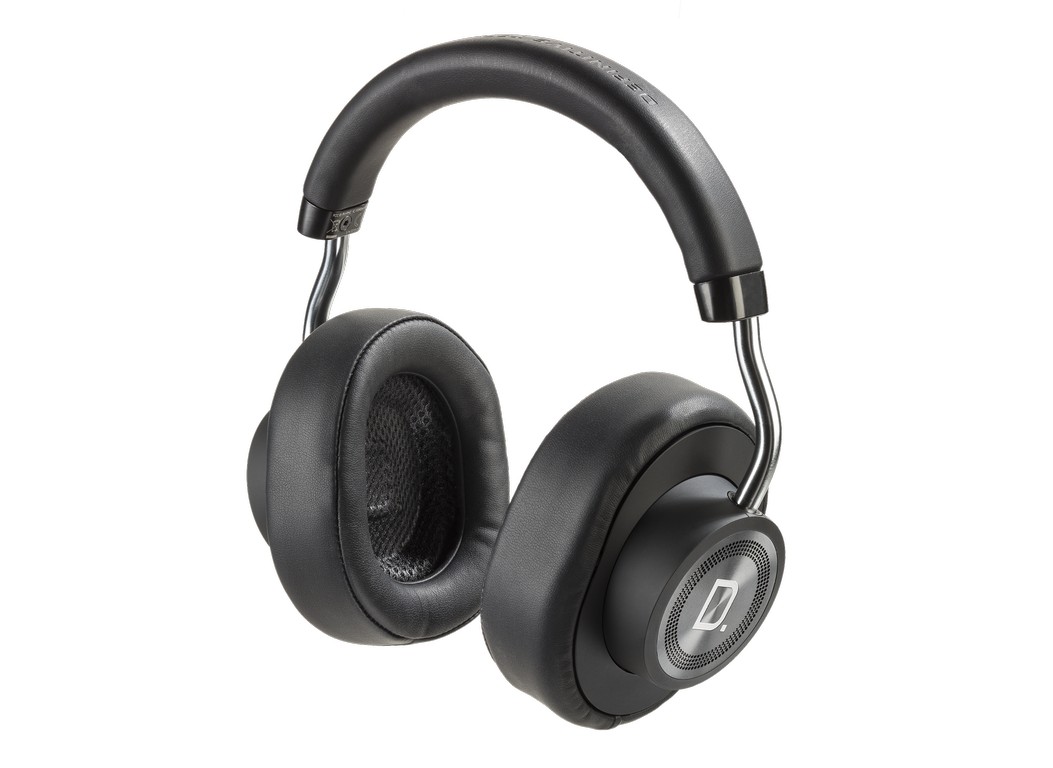 With so many high-end headphones on the market nowadays, it's difficult to find the right one to buy for a dad who's an avid traveler or discerning audiophile. But the Symphony 1 is a premium Bluetooth, advanced noise-cancelling headphone that features phenomenal sound (courtesy of 50mm drivers) and gorgeous styling (with plush, cushioned black leather ear cups and an exquisite chrome headband). Easy controls, enduring comfort, and an impressive 10 hours of charge time make the Symphony 1 the ideal companion for intercontinental flights.
iGrow Laser Hair Restoration System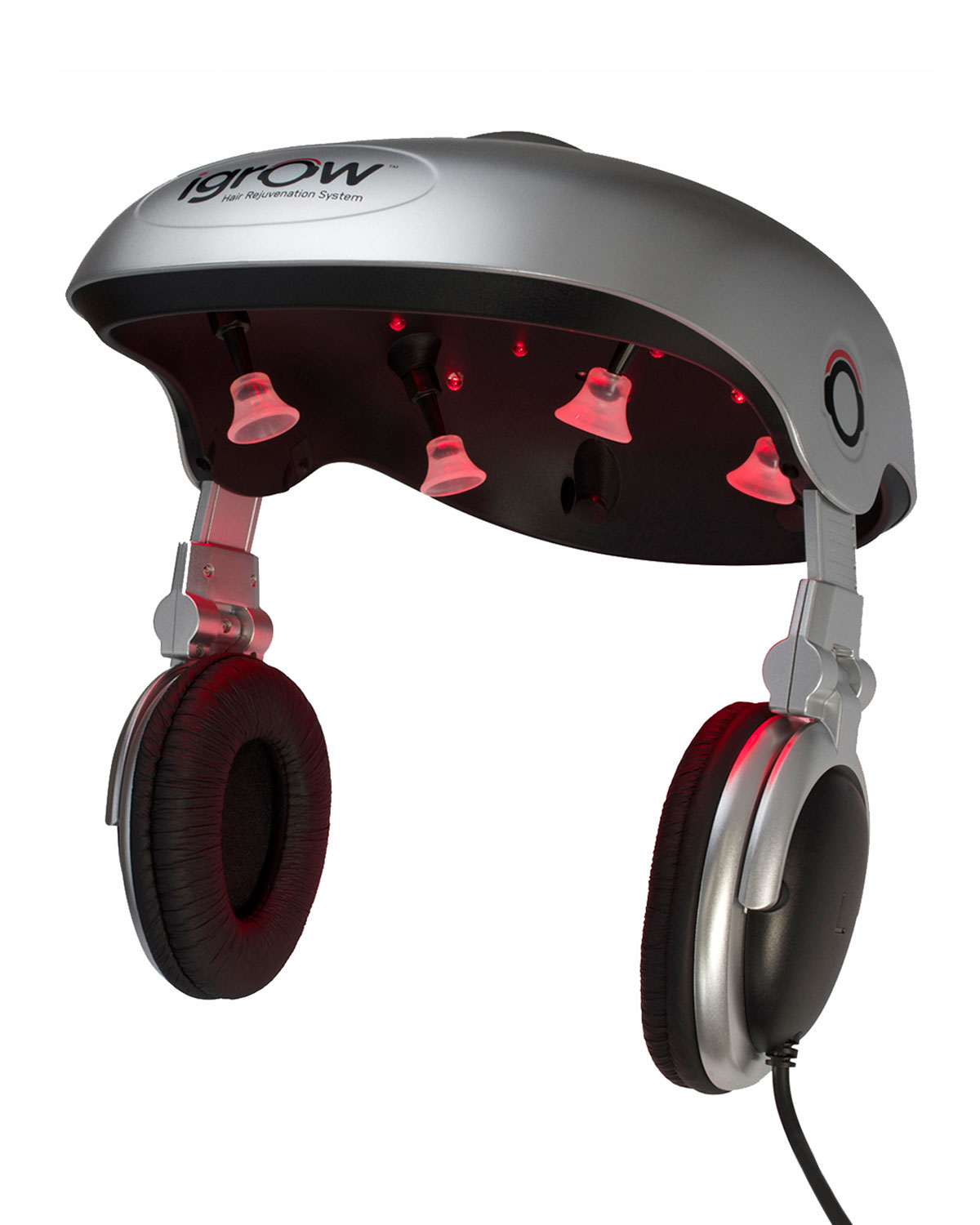 Is dad getting a little up top thin but maybe doesn't want to commit to invasive plugs or transplants? The folks at iGrow have developed a brilliant solution. Their hands-free, low-level light therapy laser helmet is a device that dad just has to wear for a few minutes three or four times a week while watching TV or getting ready. The iGrow is FDA approved, and clinically-proven to treat thinning hair by energizing cellular activity within the follicle to help the proliferation of thick, full and healthier-looking hair. Even better? The iGrow is equipped with high quality headphones so he can listen to his favorite music while regrowing his hair!
Padrón Family Reserve 50 Years Natural Cigar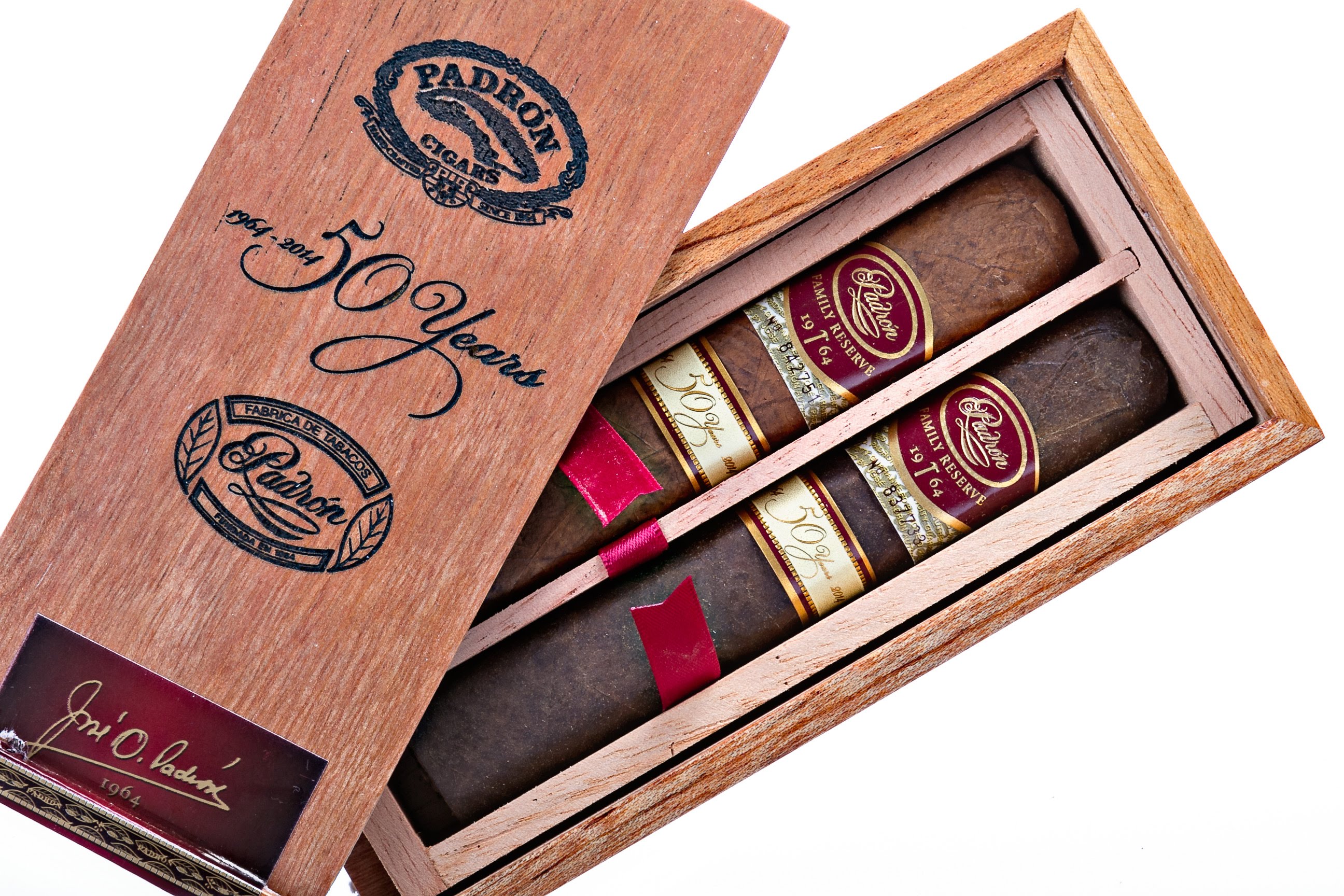 You can never go wrong with a great cigar, especially if it's from Padrón, one of the most respected names in the cigar industry. Voted a top five cigar of 2015 by Cigar Aficionado, this Nicaraguan wonder was released to celebrate Padrón's 50th anniversary. It boats box pressing, perfect draw, plenty of body, and a hearty combination of earth, cocoa bean, and coffee. Each note folds into the palate individually and then harmonizes for a sublime experience.
Royal Brackla 21 Year Old Scotch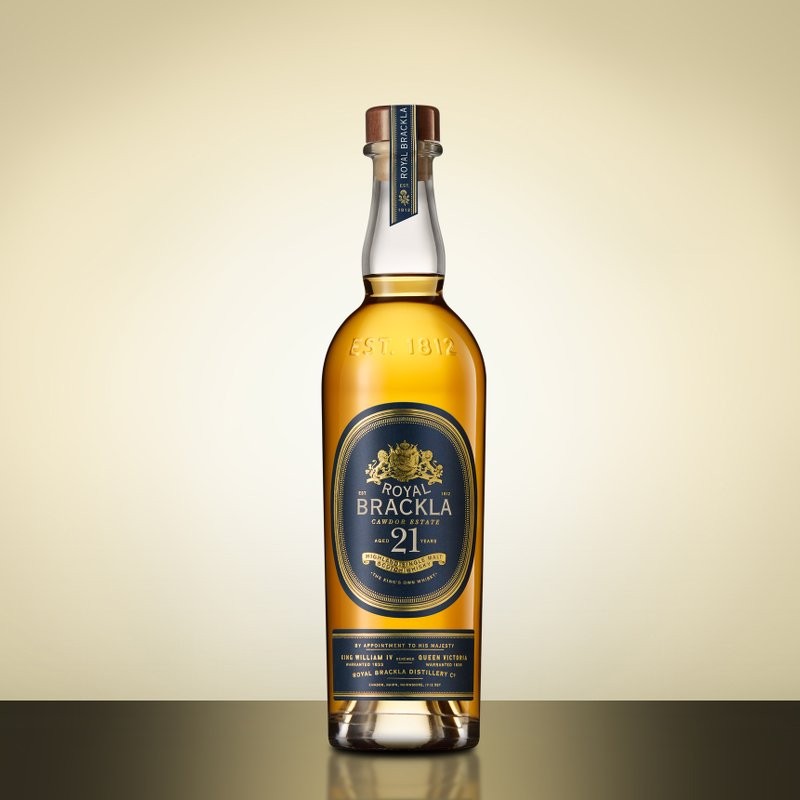 Every man needs a great scotch, and this is the best that legendary Royal Brackla has to offer. Founded in 1812, in the northern Highlands, Royal Brackla was the first distillery bestowed with a royal warrant and has since been lauded as "The King's Own Whisky." Simply one of the finest scotches on earth, their mature-yet-delicate, old-fashioned 21 year-old beauty has been aged using sherry casks, which led to flavors of dark chocolate, anise, and summer berries with some definite sweetness. Pick up a bottle for dad and he will thank you every time he savors a glass.
Tesla Model X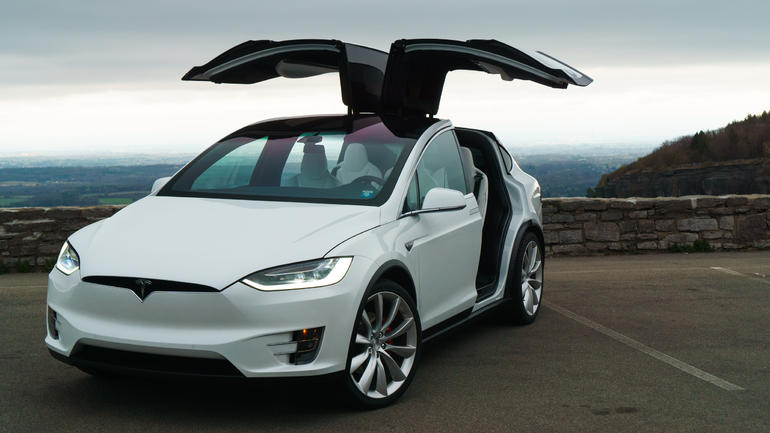 Everyone knew when Tesla finally dropped their first SUV it was going to be special. They were right. Tesla is billing the Model X as the "safest, fastest and most capable sport utility vehicle in history," and they might be right. With its stunning "falcon doors," ample seating for seven adults, 257-mile range on a single charge, zero-to-60 time of 3.2 seconds, all-wheel drive, and more, the Model X is the ultimate SUV. Oh, and did we mention it drives itself? Customize yours at:
Bugatti Veyron Desk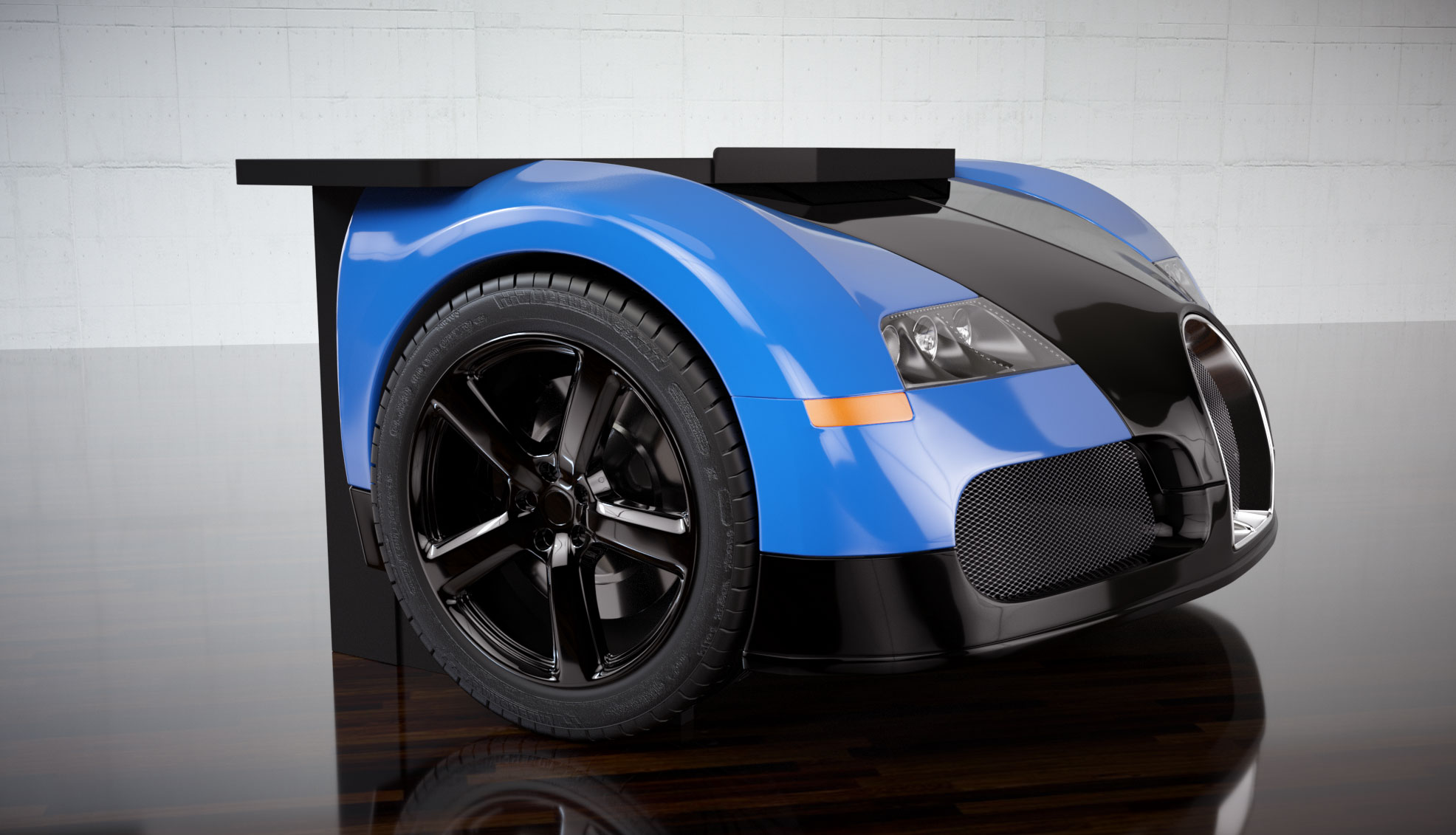 Can't quite afford to get him a Bugatti for Father's Day? How about the next best thing. This incredible desk is built to look just like the iconic $1 million-plus supercar. This is the perfect gift for the diehard car enthusiast who wants to express their individualism. Available in a variety of colors including orange, blue, gold, and white, this "unique racing desk" is sure to impress anyone who sees it!
DesignEpicEntrum.com/Design/Unique-Racing-Desk
2017 Lamborghini Centenario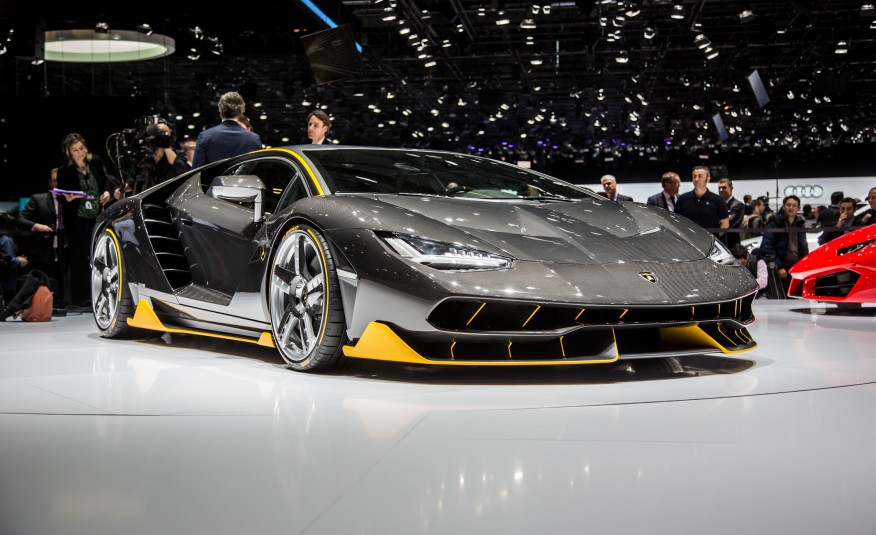 Has dad been really, really good? Like $2.4 million supercar good? Okay, even we know this last one is a little ridiculous. But we had to include it. To celebrate the 100th birthday of the brand's founder, Ferruccio Lamborghini, the brilliant minds at Lamborghini have made quite possibly the best Lambo ever. The Centenario also uses carbon fiber for every body panel, making it as light as humanly possible, has 759 horsepower, and tops out at speeds "beyond 217 mph." The truth is that the just 20 Centenario coupes being made have already been spoken for, but you can at least tell Dad you tried. It's the thought that counts, right?