Are you ready to indulge in the luxurious world of jewelry? This year's Jewelers' Choice Awards featured exquisite pieces from the world's top designers. Here are a few of our hand-picked favorites.
First, let us savor the unmatched brilliance of Omi Privé, whose Platinum pendant boasts a rare 11.47 carat pear-shaped Paraíba-type tourmaline. It is flawlessly complemented by Brazilian Paraíba tourmalines and diamonds. Equally dazzling is their Platinum ring featuring a 3.11 carat cushion Madagascan cobalt blue spinel. Hauynes, Brazilian Paraíba tourmalines, and diamonds accent the piece, making it the perfect choice for a special occasion.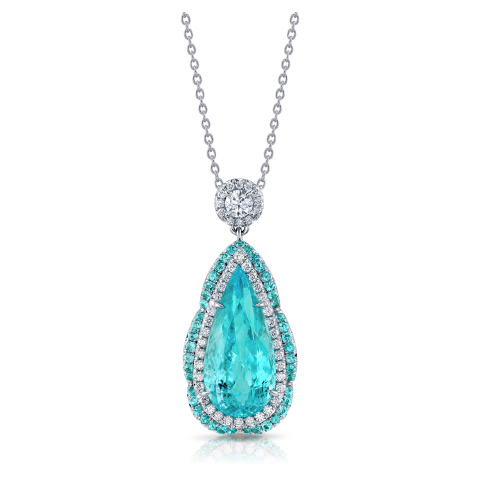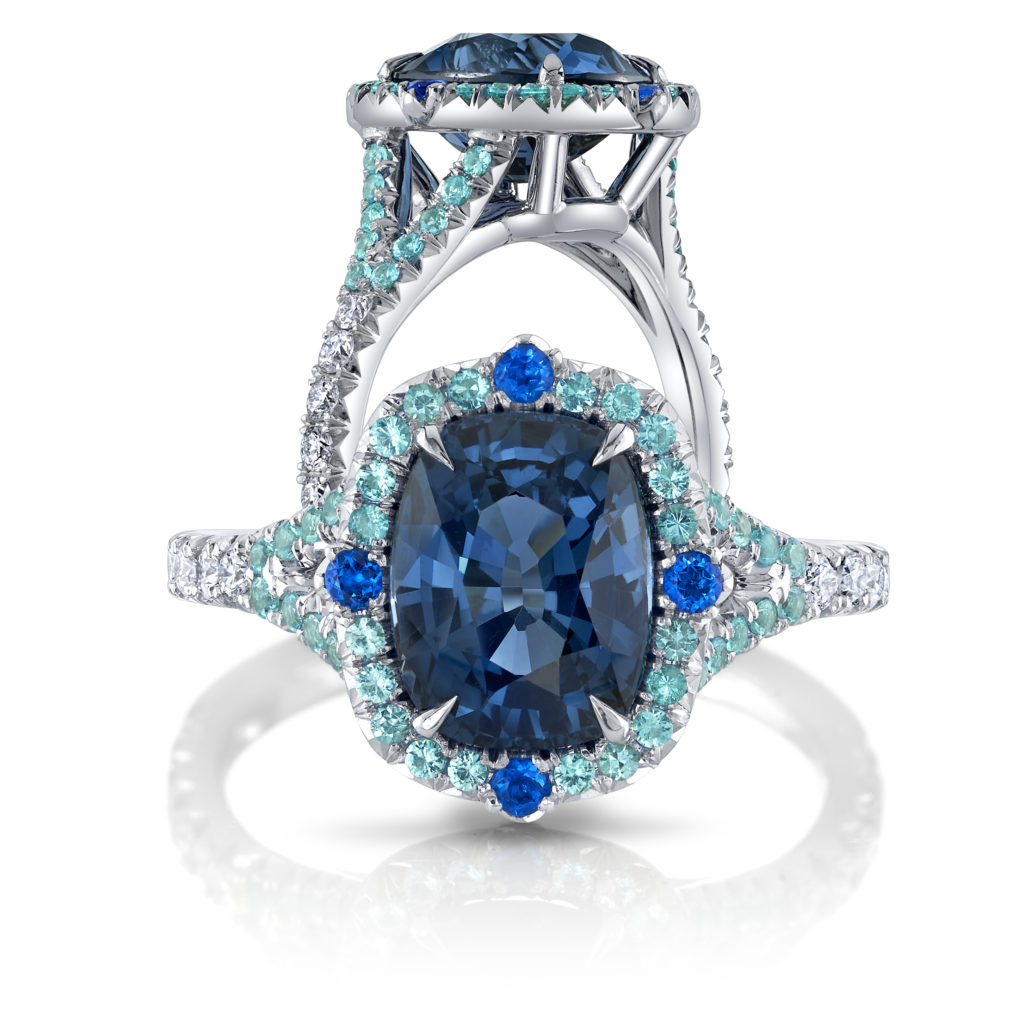 For the gentlemen among us, Omi Privé's Platinum cufflinks, accented with black rhodium, are the perfect finishing touch to any formal outfit. They feature 2.31 carat total weight of oval cat's eye alexandrites, complemented by Brazilian alexandrites and diamonds.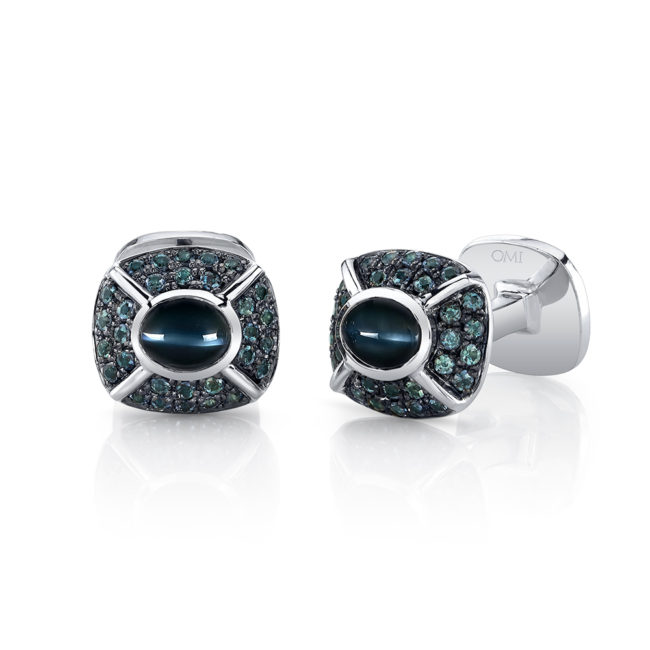 Yael Designs 18 carat yellow gold pendant, capturing second place in the Best Necklace Design, Over $10,000 category, is a true statement-maker, showcasing a stunning rubellite tourmaline, perfectly complemented by dazzling diamonds, all set over a backdrop of lustrous mother-of-pearl.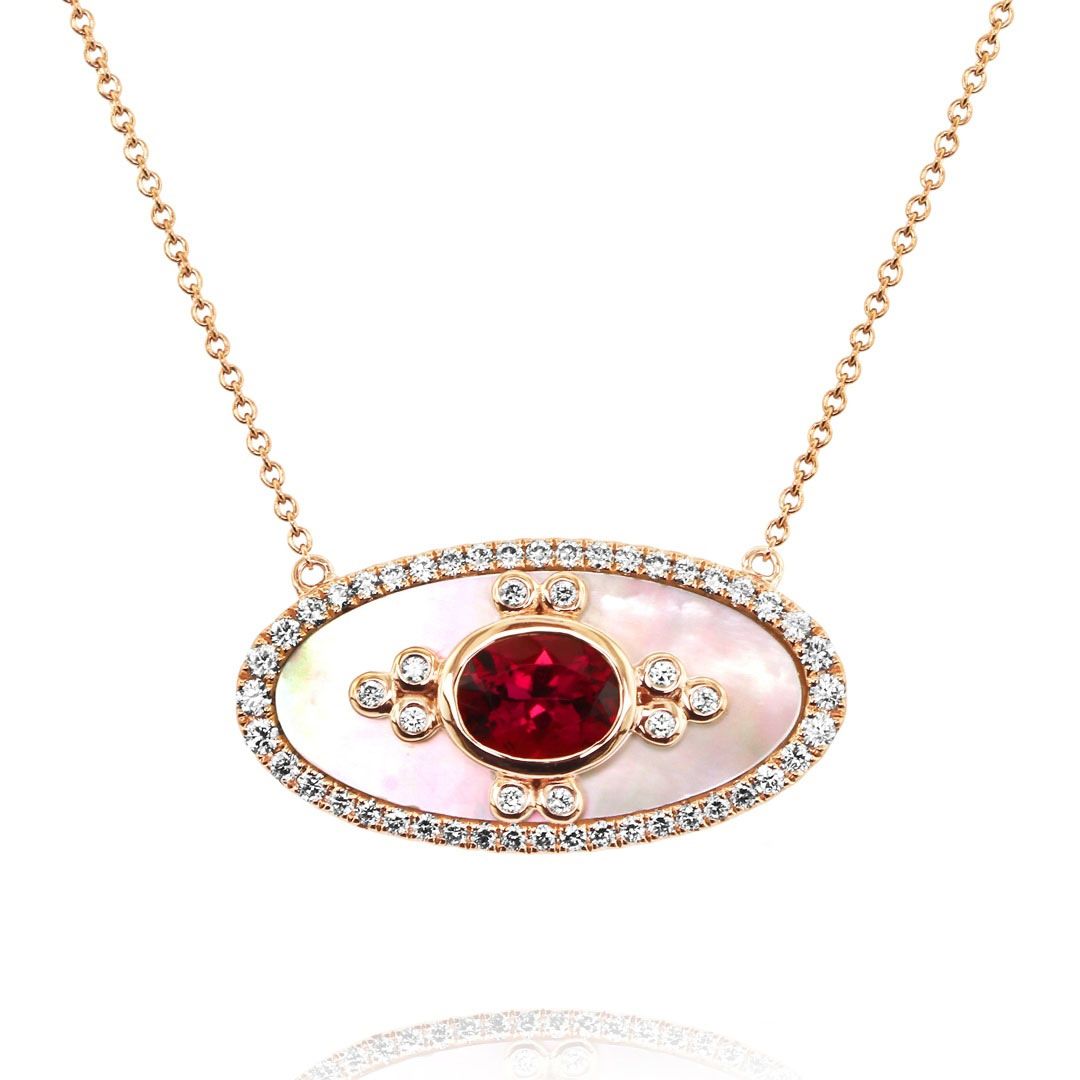 Gabriel & Co. also had an impressive showing at the Jewelers' Choice Awards, taking home the top prize in the Diamonds over $10,000 category. The winning piece? Their 14 carat Yellow Gold gold 16 inch diamond necklace with diamond cut texture. Their impressive haul of first place prizes also included 14k yellow gold linear graduated diamond station drop earrings, a White sapphire Lady's Criss Cross Ring, a 14 carat Yellow Gold Diamond with Diamond Cut Texture Huggie Earrings, and a 14K Yellow Gold Multi Row Wide Ring, among others.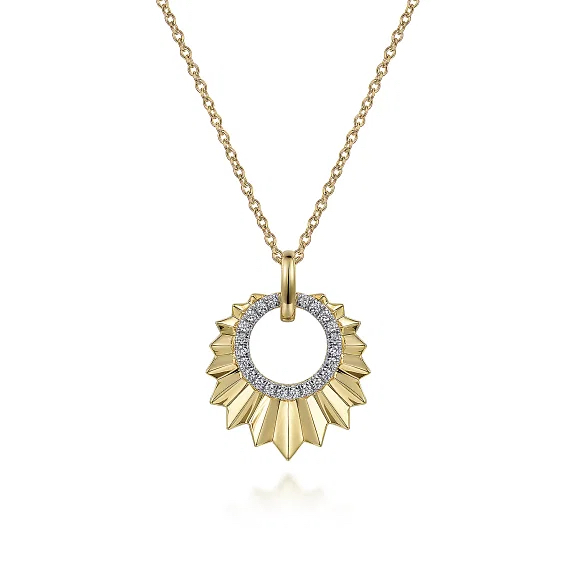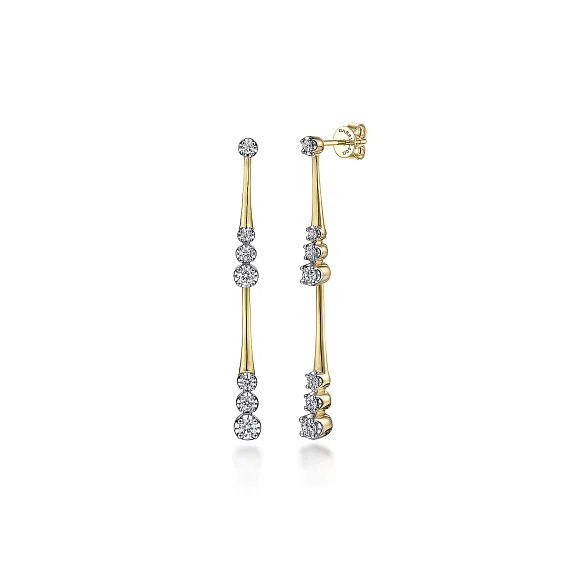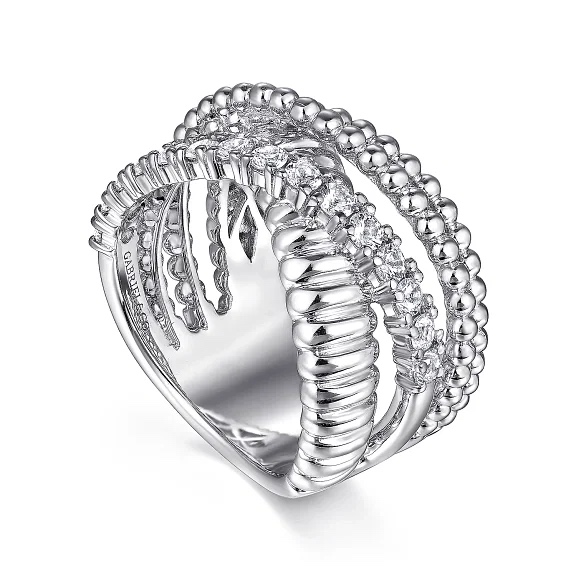 Among the honorable mentions in the $10,000 over category, Uneek Jewelry stands out. Their gorgeous Emerald-Cut Green Tourmaline Diamond Ring has 157 round diamonds and 2 emerald-cut green tourmalines. Combined, this adds up to a weight of 13.16 carats. Rahaminov Diamonds' stunning Moval collection diamond, hugged by 2 emerald stones, is a breathtaking one-of-a-kind ring. The Susan Gordon Jewelry ring, crafted with 20 carats rose gold and 22 carats gold, features 325 set diamonds kissing each flower petal, 5 pear shaped emeralds on the band, and a brilliant cut vibrant pink sapphire in the center, totaling 3.57 carats.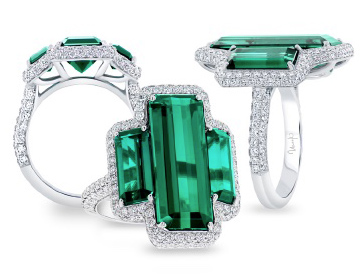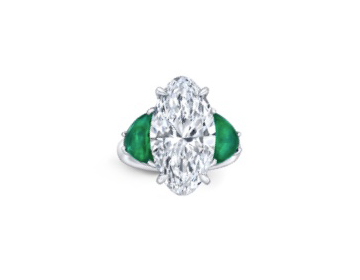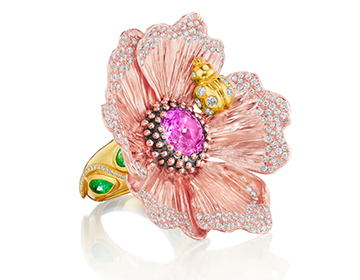 But the true showstopper of the night is undoubtedly the Norman Silverman Diamonds Earrings. They won the Best Earring in the $50,000 and over category, boasting gorgeous marquise-cut diamond drop earrings. Each set features 10.1 – 15 carat of sparkling diamonds in the marquise shape, set in 18 carat yellow gold and detailed with enamel accents that draw out their brilliant luster.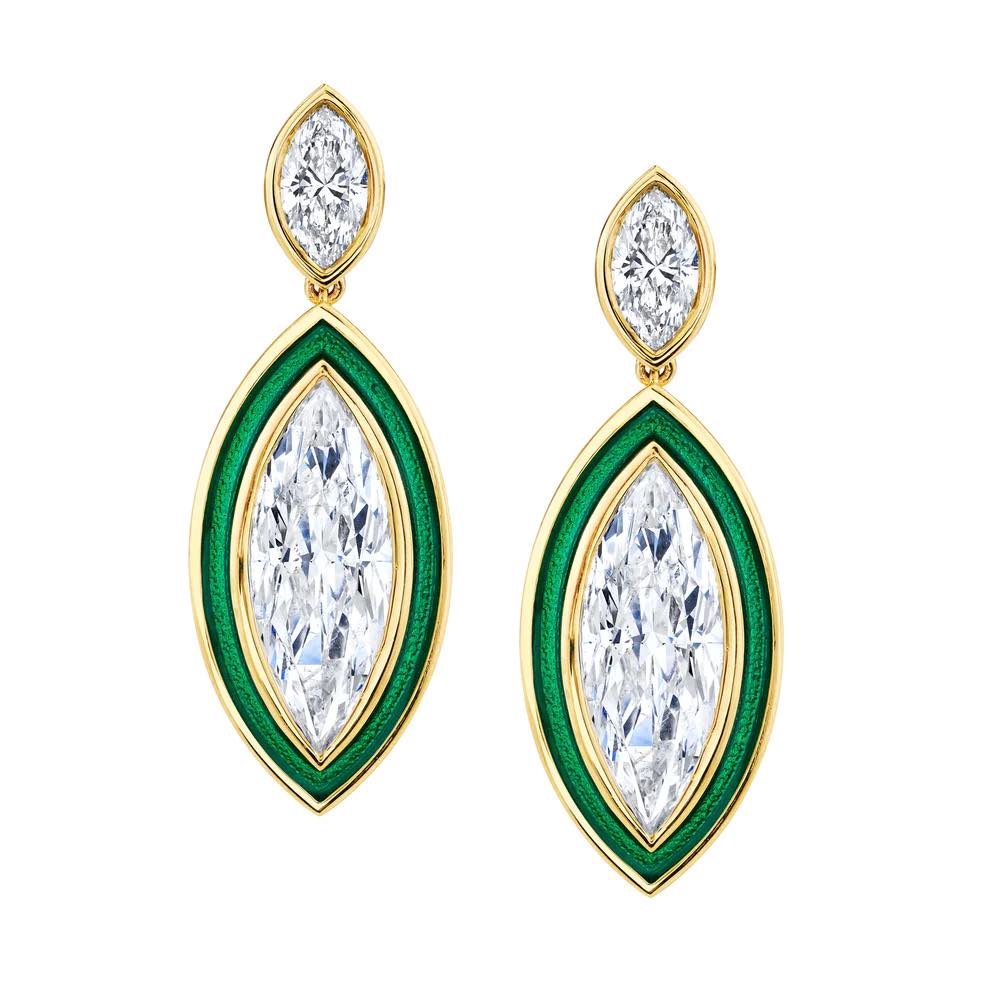 C. Krishaniah Chetty, The "Dawn of Spring" is a magical odyssey that takes you on a journey through the cheerful beauty of Corcus blooms. The opals, like shimmering dewdrops, are perfectly placed at the heart of this enchanting composition, radiating a vibrant energy that brings the entire piece to life. Set in 18kt white gold, the necklace is a breathtakingly beautiful portrayal of blossoming Corcus and marvelous birds, evoking a sense of wonder and awe that is truly unmatched.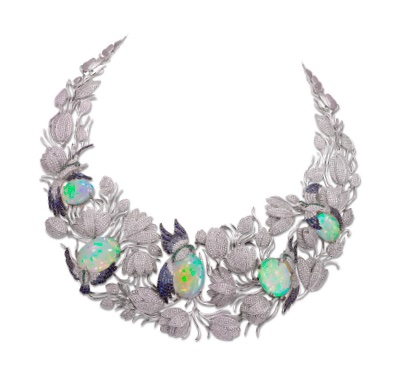 Last but not least, we must take a moment to bask in the brilliance of the Best Statement Piece category. Marisa Perry Atelier's modern masterpiece of a diamond bracelet has no equal in terms of opulence and luxury. It features 384 diamonds with round brilliant cuts of different sizes forming the dainty petals and connecting solitaires, bezel set for extra brilliance. Designed to lay beautifully and move freely with the body, this rich bracelet is entirely hand fabricated, with every ornate link hand set. There are 19 faceted briolettes suspended from the base of the piece, designed to drape down the wearer's hand in an exotic style remnant of eastern-inspired jewelry.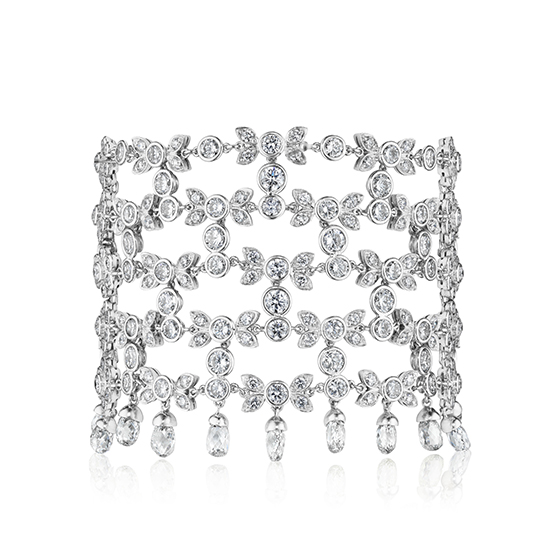 Indulging in luxury jewelry isn't just a statement of opulence and prestige, it's also an ode to the pinnacle of skillful artistry and boundless imagination. The striking brilliance of these exquisite pieces is sure to leave a resounding impression on anyone fortunate enough to behold them. It was an absolute delight presenting to you the Jewelers' Choice Awards 2023 and we hope you enjoyed exploring the finest jewelry craftsmanship and ingenuity of the year.