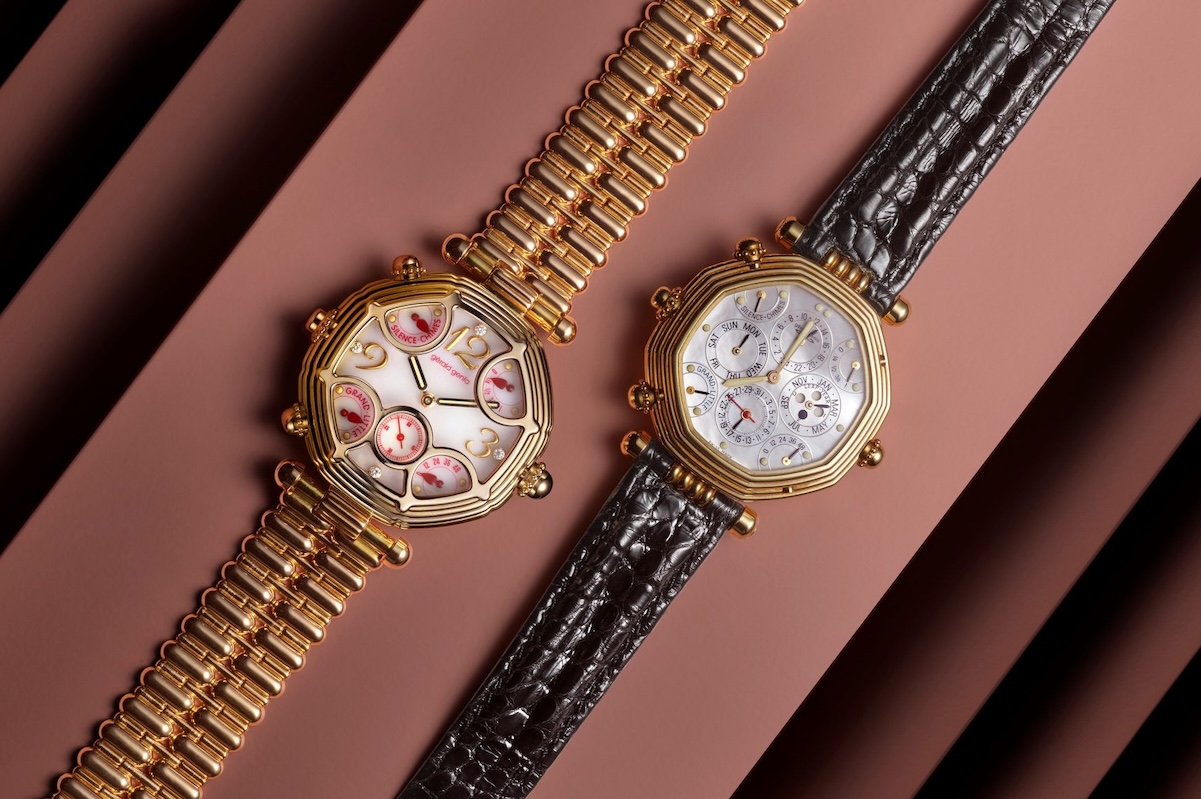 Rediscovering Brilliance
Behind every intricate watch face and every sweep of a watch hand lies a tale – of precision, passion, and unparalleled craftsmanship. All of the luxury aficionados have a reason to look to the future while cherishing the past as Louis Vuitton's high watchmaking atelier, La Fabrique du Temps, takes a grand leap into horological history. They're on a mission to rejuvenate the legacy of none other than the watch design maestro, Gérald Genta.
Gérald Genta isn't just a name; it's a legend, a chronicle of time told through iconic watch designs that have graced the wrists of countless aficionados. His genius gave the world masterpieces like the Audemars Piguet Royal Oak and the Patek Philippe Nautilus. Every timepiece he touched was transformed, becoming a symphony of geometry and proportion, setting him apart in a league of his own.
But what makes this revival truly remarkable is the human touch behind it. Imagine the setting: a serene workshop, where master watchmakers Michel Navas and Enrico Barbasini labor meticulously, pouring years of expertise and reverence into each delicate piece, ensuring they resonate with Genta's vision. Collaborating with them is Evelyne, Genta's widow and a steadfast guardian of his legacy. Together, they bridge the worlds of past inspiration and future innovation.
It's heartwarming to think of Evelyne, once Genta's business partner and confidante, now playing a pivotal role in ensuring his dreams continue to tick forward. Those dreams aren't just limited to the iconic designs we've seen and admired but also encompass a treasure trove of ideas that remained just that – ideas. Genta's archives are a veritable goldmine, with hundreds of designs that never saw the light of day but brimmed with potential.
Under the esteemed banner of Louis Vuitton, the revived Gérald Genta brand aims to take these sparks of brilliance and turn them into flames of reality. With a keen focus on high complications and the promise of limited editions, each timepiece promises to be an heirloom, an artifact, a testament to Genta's undying spirit.
In today's world, where everything is fleeting and digital, there's something incredibly profound about cherishing the tangible. Watches, especially ones with a storied history and craftsmanship, aren't just tools to tell time; they're stories, emotions, and memories bound together by gears and hands.
As we anticipate this rebirth, it serves as a reminder of the lasting impact one individual can have on an industry, of the bridges that can be built between history and innovation, and most importantly, of the timeless dance between art and engineering. Louis Vuitton isn't just reviving a brand; they're breathing life into stories waiting to be told, one tick at a time.
Get ready to be swept off your feet as the world of luxury horology gears up for an exciting chapter, where the past's unmatched elegance meets the future's promise.