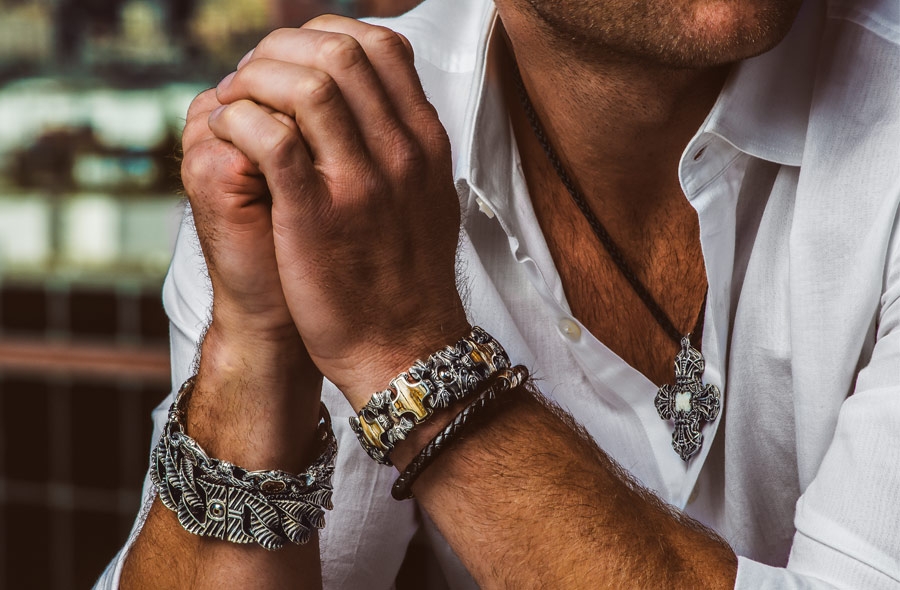 Most jewelry stores are designed with the feminine perspective in mind, which is not surprising. But that also means that for many male shoppers, the sooner they can get in to the store, take care of business and get out the door, the better.
That is, unless there happens to be a selection of William Henry jewelry on display. In that case, male shoppers are much more likely to spend time marveling at this exclusive collection of superb, functional jewelry, because each piece has been carefully crafted with the male perspective in mind.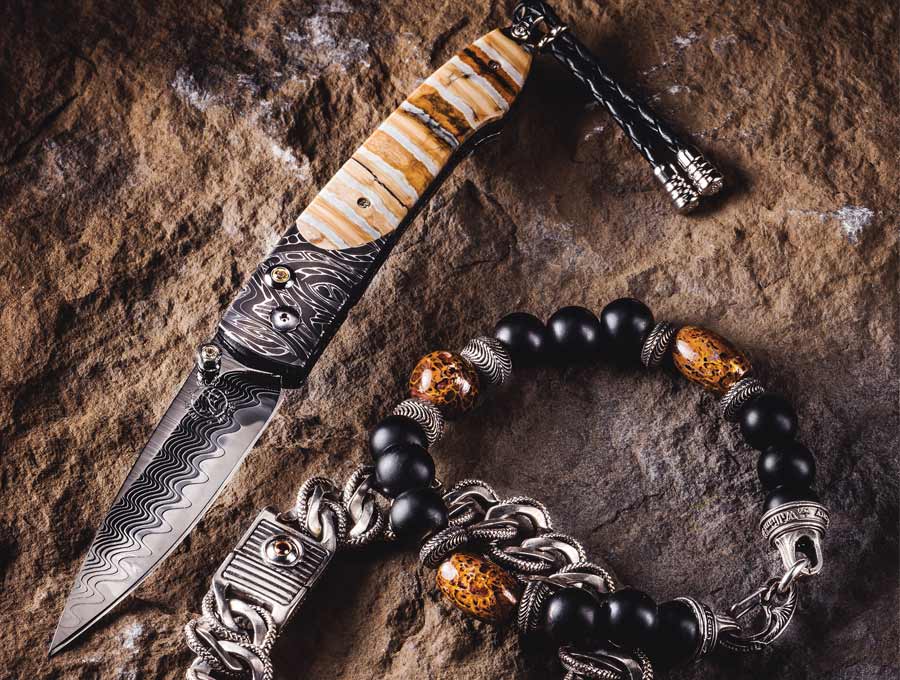 Founded by Matt Conable in 1997, William Henry began by creating pocket knives that quickly became award winners. The company built upon that success, and today its collection includes writing instruments, money clips, cuff links, accessories, keychains and exclusive, limited-edition pocket knives. The collection's motifs are decidedly masculine and include daedal arrows, artistic skulls and intricate crosses inlaid with rare and unique materials, including 100 million-year-old petrified dinosaur bone, fossilized woolly mammoth tooth and hand-forged Damascus steel. Each piece displays exceptional craftsmanship and is created by using exotic and unique forged metals derived from the ancient art of sword making. Materials such as sculpted sterling silver and handburnished gold inlays combine with fine hand engraving to give each piece a timeless individuality.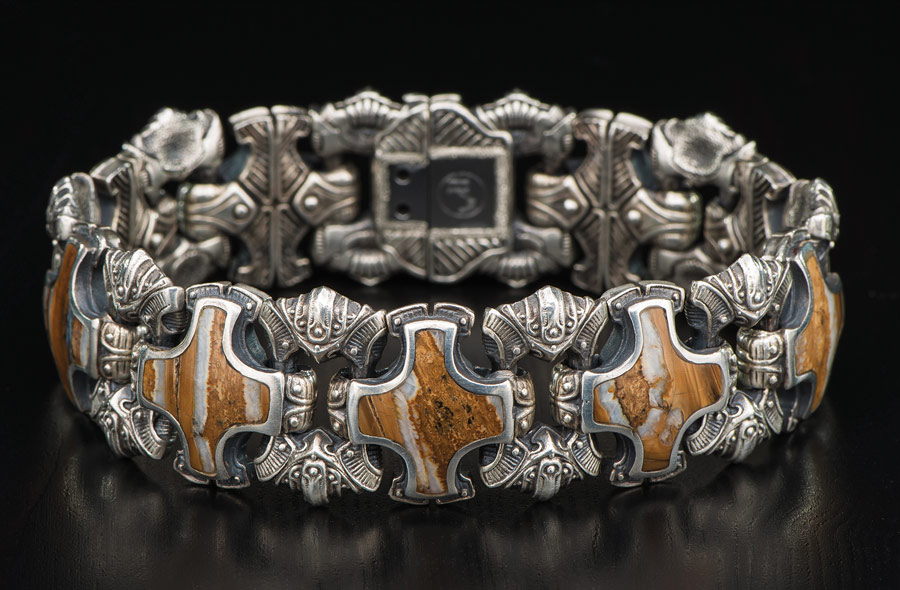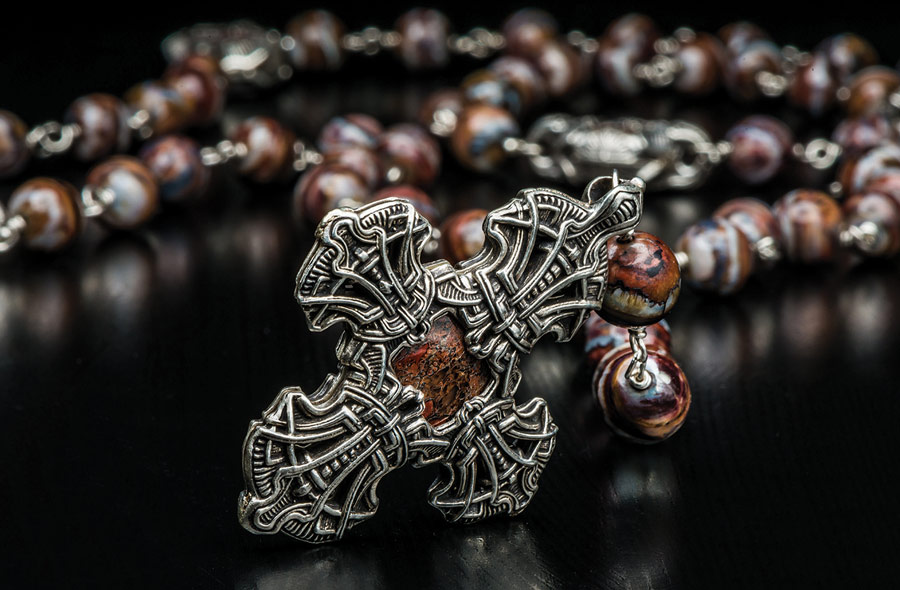 Given William Henry's focus on exquisite craftsmanship, unique natural materials and rugged, masculine style, it's only natural that this luxury brand has captured the attention of the celebrity world. The collection's fan base includes actors Chris Pine, Harrison Ford, Laurence Fishburne, Brad Pitt, Jaret Leto, Pierce Brosnan and musicians Nick Jonas and Zac Brown, among many others.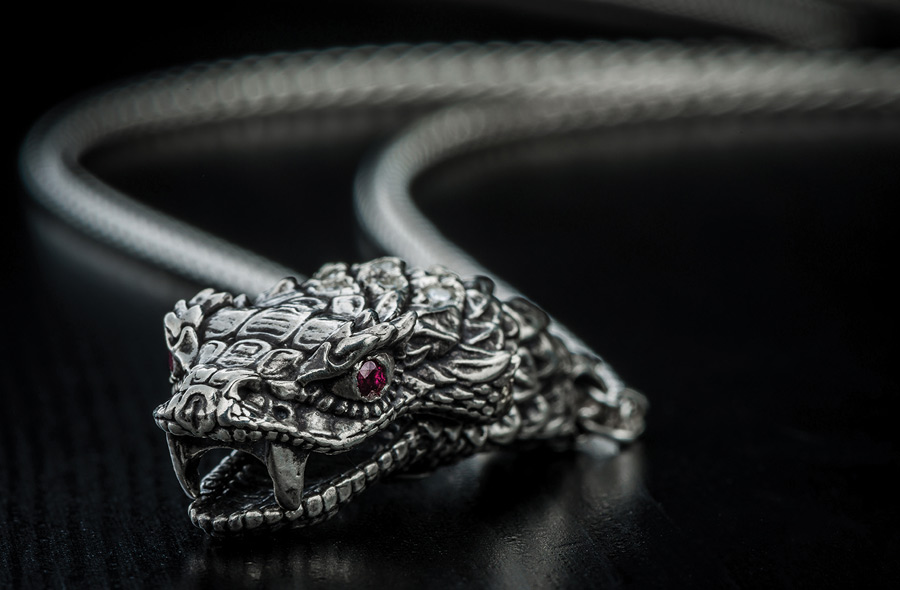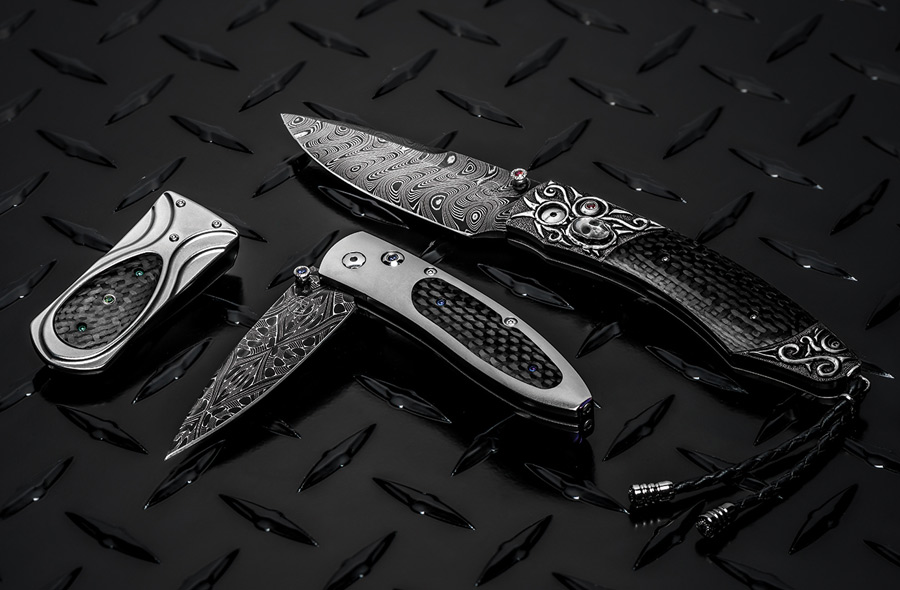 William Henry takes great pride in maintaining its artisan approach, where each piece is designed and crafted exclusively in small or limited editions, as opposed to being mass produced. "Most luxury brands have become multinational chains that no longer offer something truly unique or rare," Conable says. "For many of these companies, exclusivity is defined predominantly by price and status, and not so much by originality or by the limited availability of their offerings. I like the idea that William Henry's creations strike a personal chord in our clients. Every now and then, it is important to invest in objects that are personal, immediately useful, yet timeless in their appeal and relevance — these rare pieces are imbued with the personality of their owners and become part of their living legacy. Exclusivity is about being you, not being like someone else."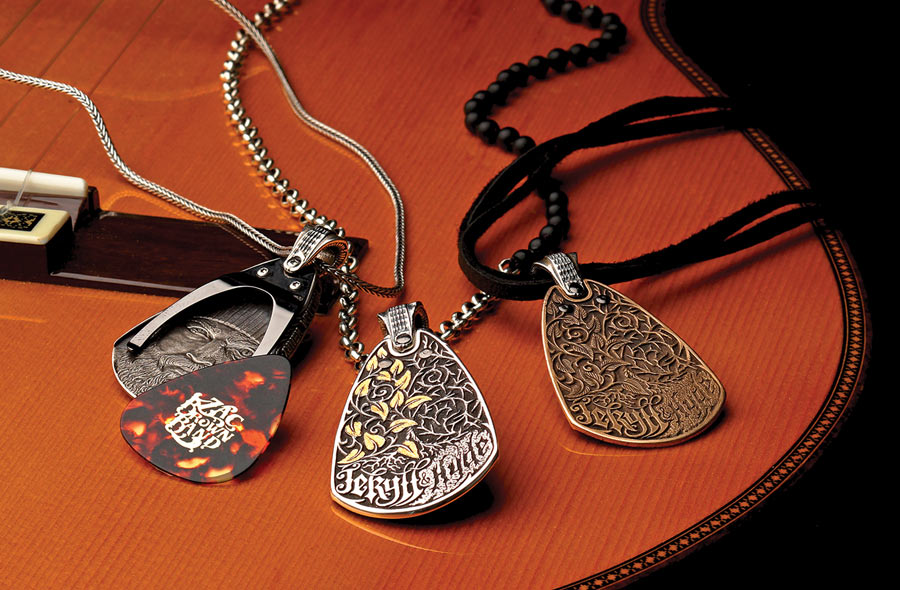 William Henry's collections are available online and at more than 450 fine retailers in the US and abroad. The company has also partnered with the world-renowned men's fashion brand John Varvatos (JV) to make William Henry men's jewelry available in JV's top boutiques in the US and UK.