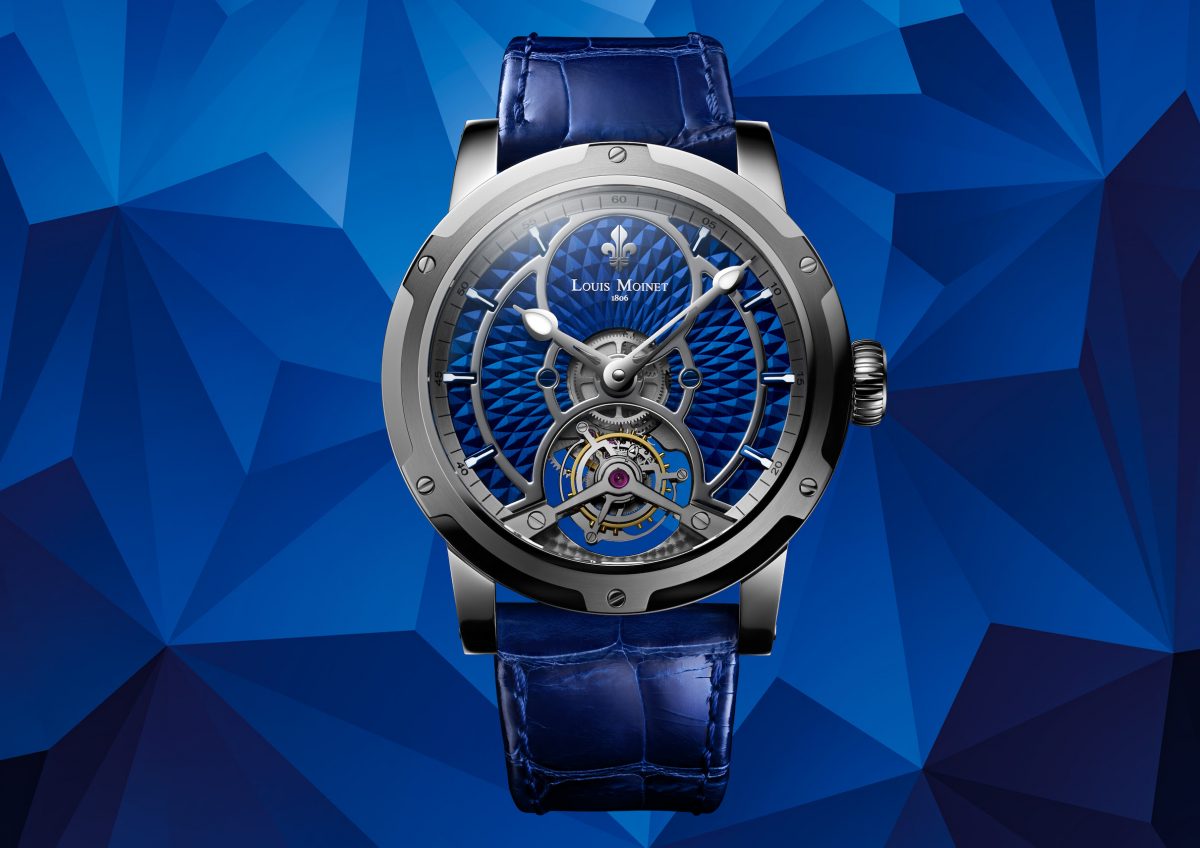 Louis Moinet is the quintessential name in world-class timepieces. Founded in Saint-Blaise, Neuchatel, in 2004, the firm was established to honor the memory of Louis Moinet, the inventor of the chronograph and master watchmaker. Today, Ateliers Louis Moinet, is keeping the watchmaker's legacy alive.
Founder and creative director Jean-Marie Schaller extends Louis Moinet's passion and innovation into the 21st century. Their timepieces have garnered many of the world's most sought-after awards in the field. Louis Moinet designs often use uncommon materials such as meteorites and fossils giving each piece a unique quality that is unmatched in style and design. The core values continue to be creativity, exclusivity, art, and design.
The newest design in the Louis Moinet collection is MOGADOR which consists of only six artful watches and has won the International Chronometry Competition.
Mogador Face and Case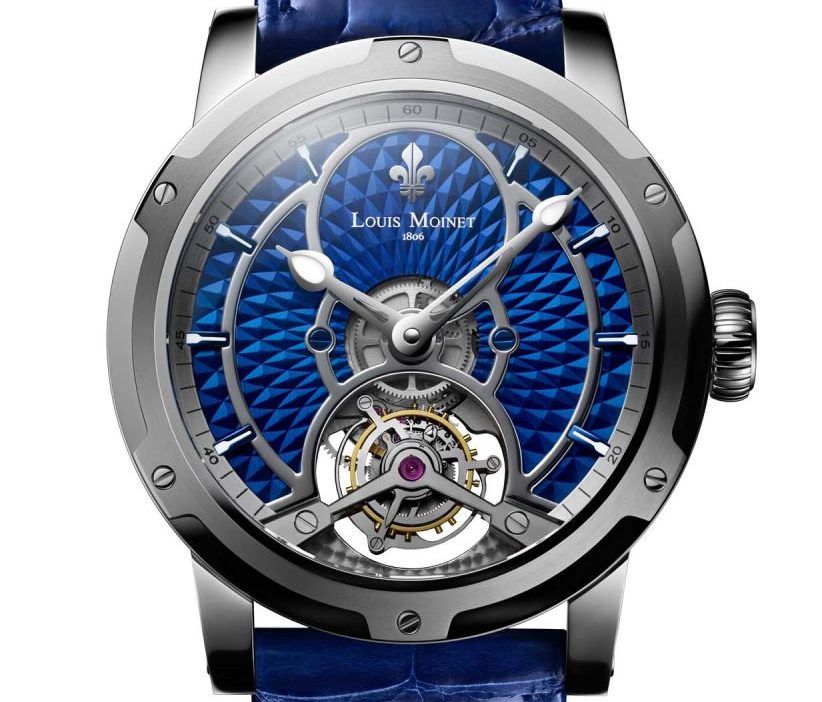 Mogador includes the brand's signature features – plays of light, graphic effects, skillful design, exquisite aesthetics. The command-attention piece is graceful and light, weighing just 33 grams. The dial itself boasts a wide display enhanced by a deep blue setting. The caliber LM-35 provides the watch with 72 hours of autonomy. Going through a battery of tests, including at least 150 impacts, Mogador gained attention by winning first prize for chronometry.
The lightweight titanium Mogador case further enhances the beauty of the timepiece and invites an overwhelming experience when presented together, as one.
Mogador Band

The Mogador band is crafted from alligator skin. The intense blue strap is the perfect complement and elevates the brilliant blue colors of the timepiece's face and case. The strap's folding clasp is embellished with Louis Moinet's characteristic Fleur de Lys symbol.
Guinness World Record Holder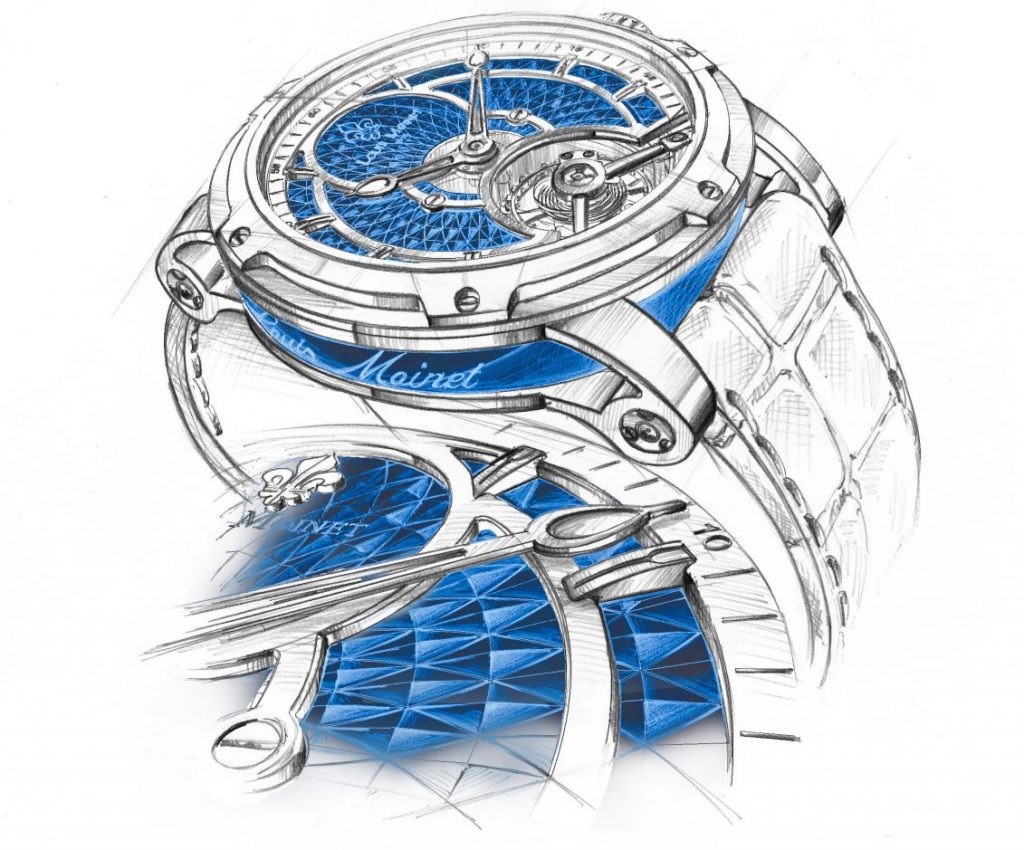 Louis Moinet has been awarded "First Chronograph" by the Guinness World Records organization. In 1816, Louis Moinet completed his "Compteur de Tierces" becoming the first chronograph, a fact that had already been widely acknowledged in the world of watchmaking. The title was given after a more that six month investigation, calling for historical proof, technical diagrams, photos, and written testimony of a large number of experts. Confirming the authenticity of the information involved extensive discussion about the information provided, much of which was submitted by Ateliers Louis Moinet.
Only six timely gentlemen will be sporting this piece on their wrists as only three of the Moinet blue and Polar silver Mogador along with three pink-gold versions are available for purchase.