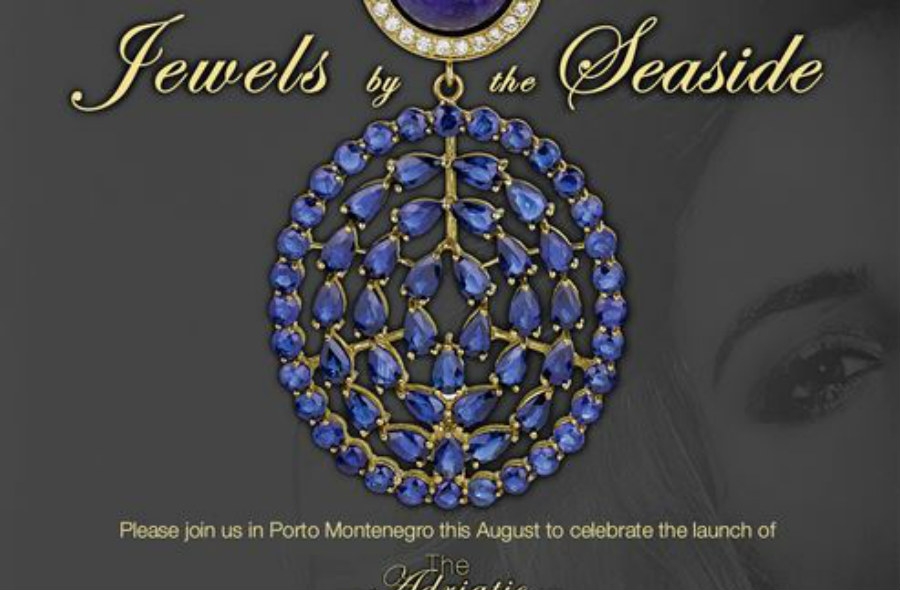 Misahara Jewelry is launching the Adriatic collection in Porto Montenegro on August 3 2013.
The Collection was created with an upscale, avant-garde, timeless approach, and embodies the Misahara style of jewelry created for and inspired by world travel.
Each piece is hand made with one-of-a-kind, limited-edition elements, highlighted by beautiful colors inspired by the Adriatic. Hues of blues represent the colors of the Adriatic waters, yellows, oranges, purples represent the sunsets on the sea waters and earth tones represent the soaring mountains. "Some pieces from my existing collection will be incorporated into the Adriatic collection with new semi-precious gems that symbolize the philosophy of my current collection," explains owner and designer, Lepa Roskopp.
The Adriatic is home to the designer, Lepa Roskopp, and the design is born from her Balkan background with influences from the Mediterranean neighbors. "I had a particular women in mind when creating this collection. A woman with an authentic sex appeal, creating a fashion statement without following a trend," says Roskopp.
The Misahara event will be a spectacular version of a "Bond" themed jewelry heist sparkled with VIP guests including The True Collection (sister company), professional athletes, homeowners of the Port, European royalty, fashion designers and relevant media. In addition, private viewings of the new collection will be offered.
Porto Montenegro is the leading marina village and luxury super yacht homeport in the Adriatic and home to jetsetters from around the world. With nearly 20 armed guards becoming part of the show and ambiance, it will be a beautiful and glamorous night in one of the world's most fabulous corners.
If you would like more information on Misahara, or to schedule an interview with a representative please email Amie Engerbretson at [email protected]