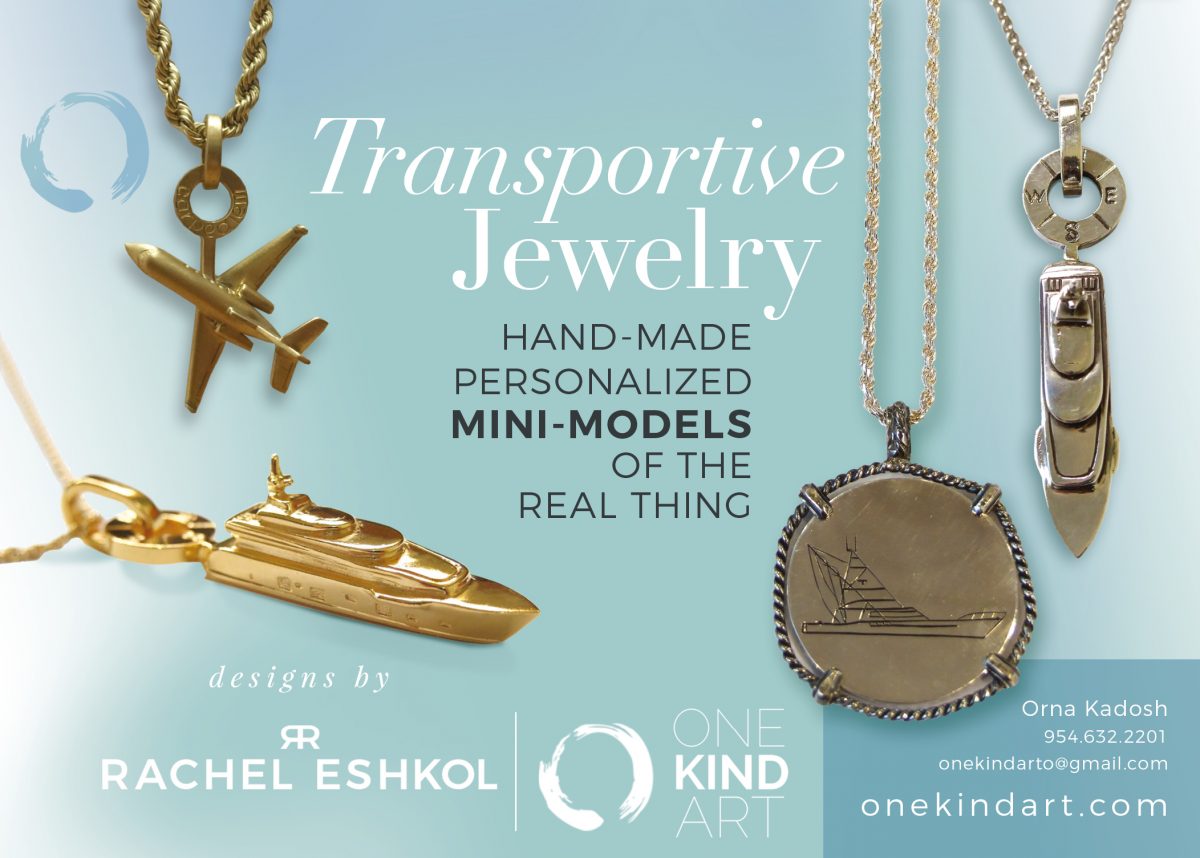 For years, savvy collectors have been turning to One Kind Art, an exclusive online resource, to commission and obtain some of the most unique pieces imaginable. Exhibiting hangable and wearable works from a wide array of talented and distinctive artists from different cultures across the globe, the site features eclectic and elegant creations, showcasing fresh creativity from a cornucopia of cultures and charms. And the innovative mind behind this groundbreaking site is One Kind Art founder Orna Kadosh.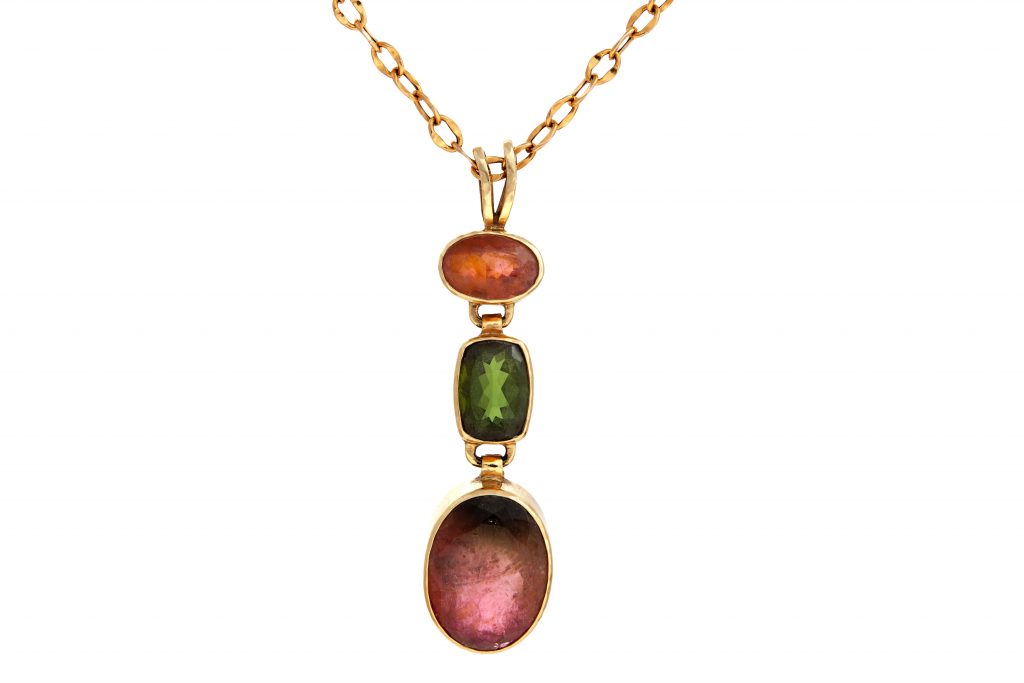 In creating the company, Kadosh brought not only a keen eye but also an extensive background in art, design, sales, and project management. "My goal with One Kind of Art was to provide our clients with an easy resource to commission and then fall in love with one-of-a-kind works of art from anywhere in the world," she tells Jetset. Unlike other online galleries, the pieces on the site are crafted and customized specifically for One Kind clients, ensuring they are left with original creations they will cherish for generations. "Our customers keep coming back and time and time again because they know what the experience will always lead to something they will cherish," she says.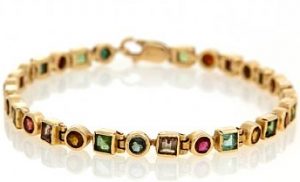 Long ago, Kadosh envisioned a place where exceptional artists from across the globe were readily available to tailor their creations to a client's unique preferences. "I dream of a world where clients don't have to search exhaustively for the one piece that truly evokes excitement," she says, "[and they can find or have created] the one piece that truly expresses who they are." She views One Kind Art as a bridge between artists with clients. Through the platform she created, Kadosh personally curates talented artists and helps them share their stunning creations to the world.
Every piece for sale is one that she unconditionally loves and expects will bring about the same reaction for each client. "All I want to do is connect clients with incredible artists and help them fall in love with brilliant and unique pieces," she says. Therefore, the site periodically showcases up-and-coming and undiscovered talent. Whatever your sensibilities, there is something for you at One Kind Art.
One Kind Art offers sculpted jewelry, watches, and much more dazzling wearable art. From unique earrings to stunning necklaces and bracelets, these pieces are indeed nothing less than one of a kind.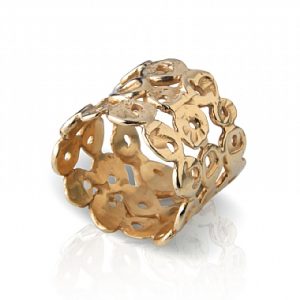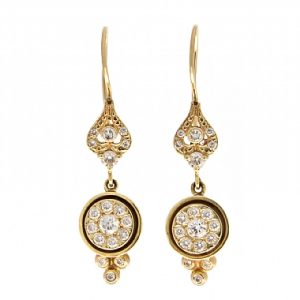 All of this speaks to the bold vision that Kadosh had when she launched her labor of love. Kadosh grew up in a household of artists, and it was there that she developed a keen eye for artistic talent and expression. Her tastes encompass several common traits, primarily: originality, nature, and body movement Her favorite works are ones that emphasize unique creativity, and she loves pieces that are outside of the norm.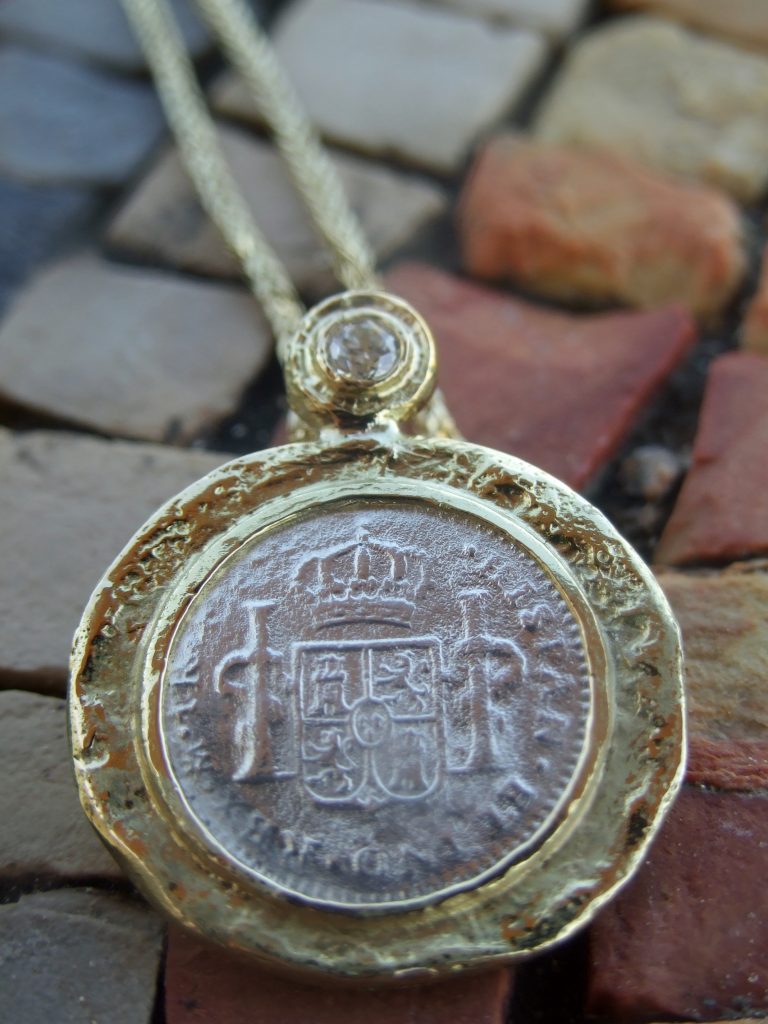 Kadosh particularly enjoys searching for stimulating art from upcoming artists. Back when she spent years working at an interior design firm, she would relish the experience of helping clients create their ideal spaces, helping them include stylized nuances in color, texture, and design. "I take pride in the process of helping people have their artistic sensibilities represented in unique ways," she says. And now today when someone uses her services to design something that they will cherish forever, Kadosh feels like her hard work has been worthwhile.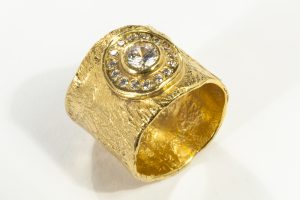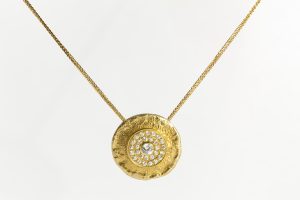 Over the years, Kadosh has cultivated trusting relationships with both artists and art clients. She sees One Kind Art as a place where both parties can connect for the more significant artistic good. A little bit of time exploring and creating a One Kind Art and you can see the beauty of what Kadosh worked to develop. The site is indeed one of a kind, and it's an ideal place to find or create your next unique piece of jewelry or centerpiece for a deserving room in your home. It's almost certain to lure you back time and time again. And what's better than the joy of creative artistic discovery?