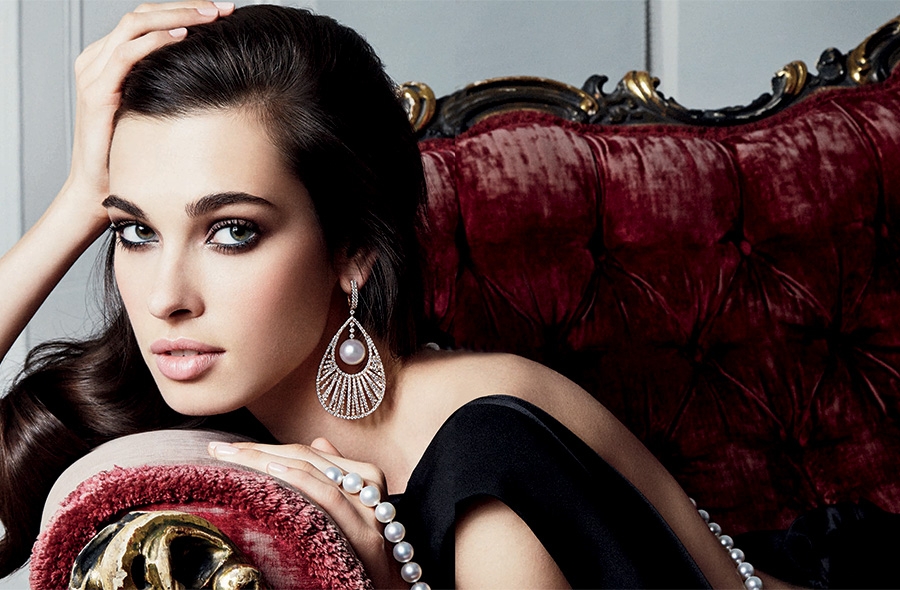 Yoko London has spent generations sourcing the most exquisite pearls and bringing these unique, rare jewels together in breathtakingly beautiful designs. The result is Pearl Elegance.
The Hakimian family's involvement in fine jewelry dates back to the year 1740 when Nadir Shah of Persia asked them to guard and protect his treasury of jewels. This passion for exquisite jewels has been passed down through the generations, and today, the family is known for its relentless pursuit of the most remarkable pearls in the world. The designers at its company, Yoko London, then fashion these rare pearls into breathtakingly beautiful designs.
Yoko London offers necklaces, earrings, rings and bracelets grouped into a series of distinctive collections. The Mayfair collection, for example, reflects the old world glamour of London, while the Twilight collection offers an elegant expression of haute design. As you might guess from its name, the Calypso collection incorporates vivid splashes of color through the use of deftly carved, highly polished semi-precious stones to enhance the natural luminescence of the pink and white pearls.
The natural colors of the pearls sourced by Yoko cover the spectrum of the rainbow, and the company's Kaleidoscope collection features playful designs enhanced by pearls that range from pastel pinks to golden yellows. Yoko's Capri collection is pretty in pink, with large, naturally-colored pearls enhanced by rose gold.
Yoko London has won numerous awards for its creations. Most recently, the company's "Mezza Luna" Tahitian Keshi pearl necklace, which was inspired by moonlight reflecting on water, received a Couture Design Award at the COUTURE show at the Wynn Las Vegas. As further evidence of the company's reputation in the world of jewelry, a selection of its masterpieces were placed on display in 2013 at the "Pearls" exhibit at London's prestigious Victoria and Albert Museum.