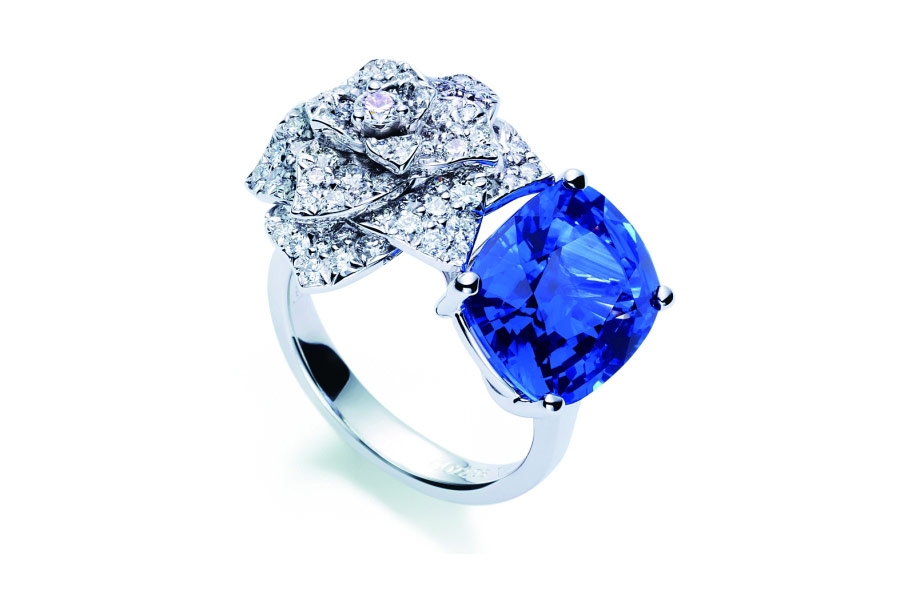 Yves Piaget, fourth generation scion of the famed Swiss luxury watchmaker and jeweler, has long had a passion for roses.
In fact, the winning rose at the prestigious Geneva International Competition of New Roses in 1982 was named the "Yves Piaget Rose" as a tribute to his devotion to what he calls "the most universal flower." Now, 30 years later, the House of Piaget is celebrating the rose's milestone anniversary by unveiling the latest additions to its dazzling Limelight Garden Party Jewelry Collection.
The collection honors the Piaget rose in a way that only this legendary jeweler can. For the brand, roses symbolize passion, and each jeweled rose blossoms as beautifully as its muse, only this time with petals that have been meticulously carpeted with diamonds. Each piece in the collection showcases the Piaget rose to its most spectacular effect.
The Limelight Garden Party necklace (shown above) is anchored by twin roses, and is virtually dripping with 13 pear-cut diamonds and an additional 628 brilliant-cut gems.
The Piaget Rose Limelight Garden Party Cuff Bracelet is a masterpiece of diamond-encrusted openwork that wraps around its wearer's wrist as snugly as a vine would on a trellis. And there are many more roses just waiting to be plucked from this spectacular garden.
To paraphrase Shakespeare, would a rose by any other name be as dazzling?