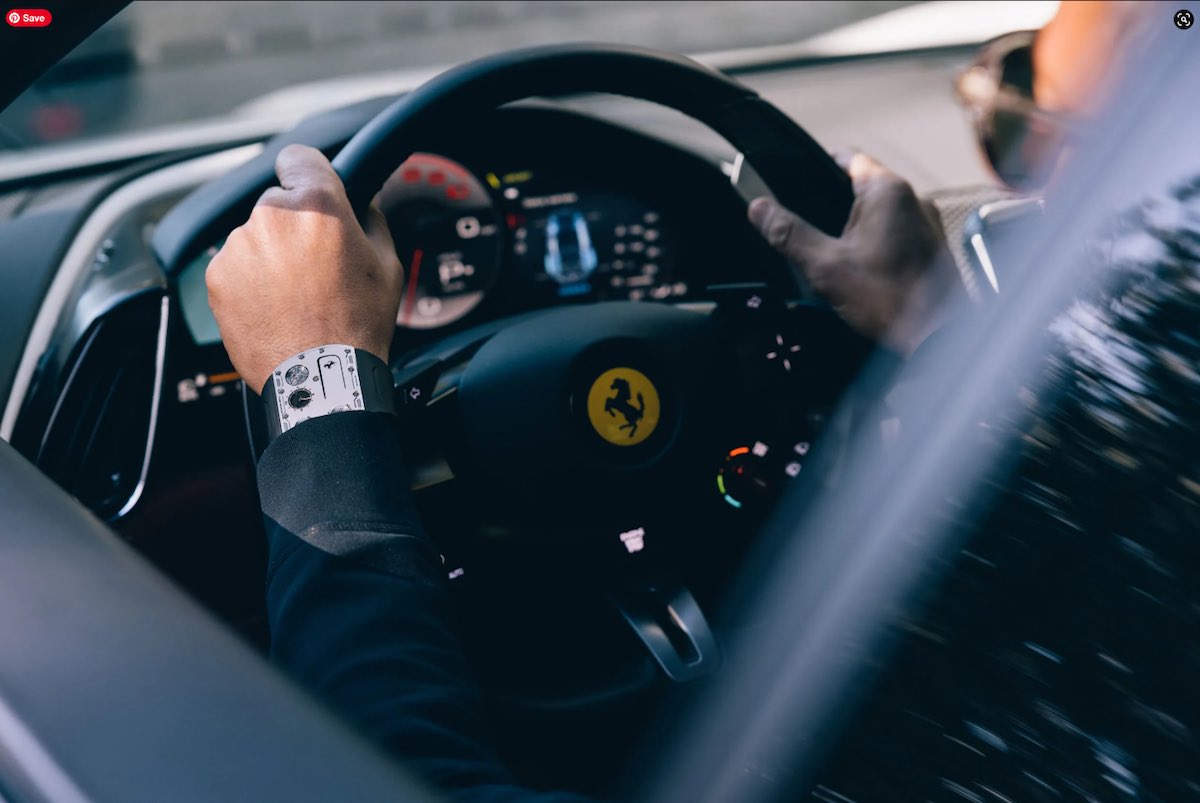 Have you ever wanted to see that iconic Prancing Horse on a watch dial? This summer, a special collaboration between Richard Mille and Ferrari is already smashing previous milestones and setting a new standard for ultra-exclusive watchmaking.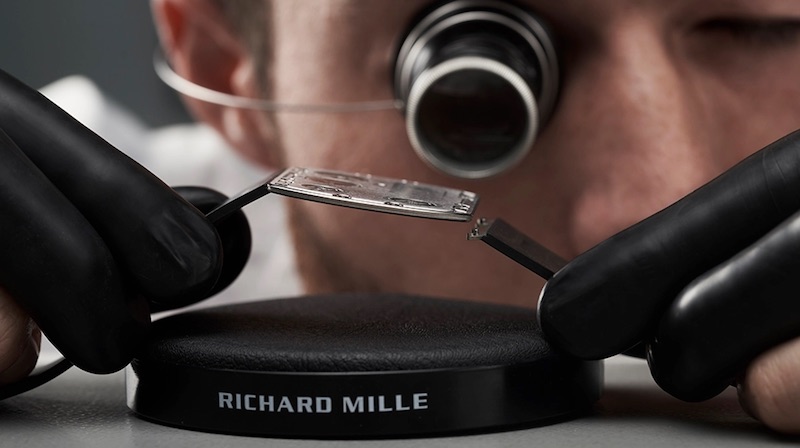 The legendary Swiss watchmaker Richard Mille presents its newest timepiece, the RM UP-01 Ferrari. The new model features a stated case thickness of 1.75 mm, displacing the Bulgari Octo Finissimo Ultra as the thinnest mechanical timepiece in the world today. The awe-inspiring RM UP-01 Ferrari is the very first watch to emerge via Richard Mille's multi-year relationship with the illustrious Italian automotive brand.
The coveted watch company is most commonly recognized for its durable sports watches, and they envision their super-alliance with Ferrari as an opportunity to develop a memorable timepiece that's truly novel and unconventional.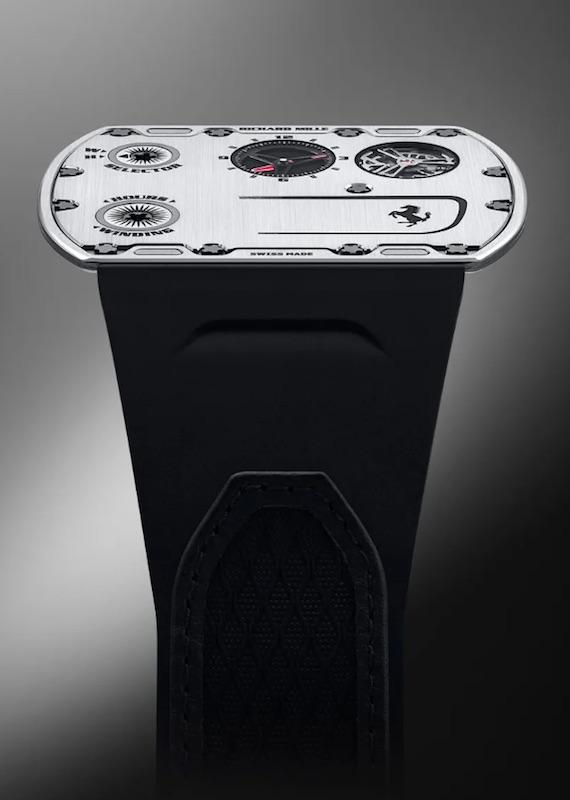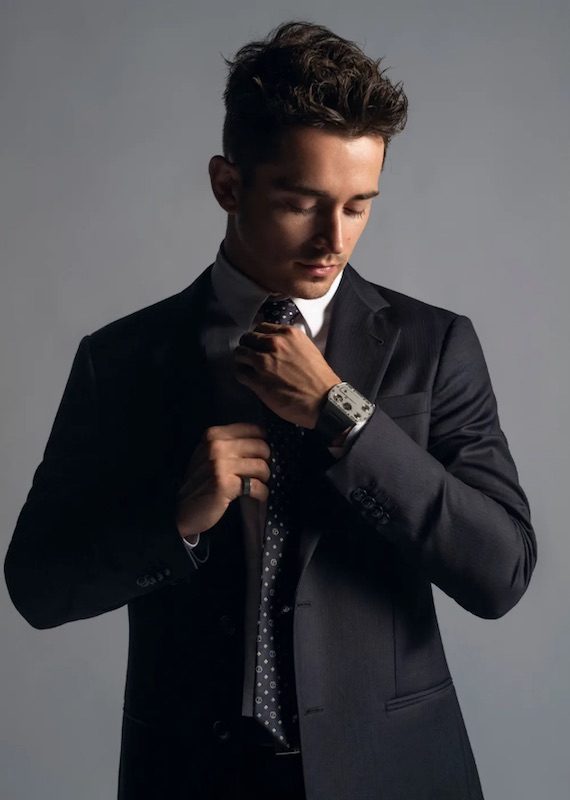 The stylish cushion-design front face of the new wristwatch spans 51 mm wide and 39 mm from top to bottom, and is intended to resemble the classically-cool dashboard of a high-powered sports car. It has an ultra-thin, sapphire-adorned main dial that shows the time and is surrounded by two interconnected crowns on the right side. One crown is a function selector and the other winds the watch, while the balance dial and Ferrari's trademark Prancing Horse insignia have been carefully integrated on the left side. When layered, the faceplate and similarly minimal caseback measure only 1.75 mm thick from the top to bottom, making the watch three percent thinner than the Bulgari watch, which had been previously unveiled in the spring of 2022.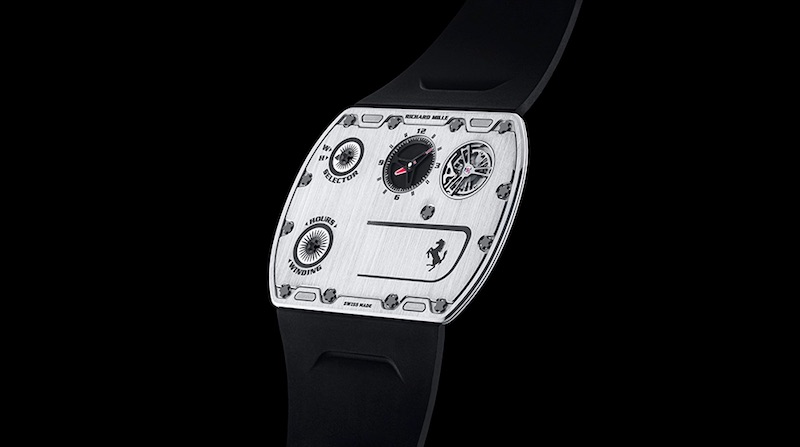 Apart from their watchmaking peers and contemporaries, the Richard Mille x Ferrari watch is propelled by a separate mechanism rather than the typical caseback-integrated operational system. The manually wound RMUP-01 movements, co-developed with Audemars Piguet Le Locle, boasts an ultra-flat rotating bezel and 23 stunning jewels. Even though the watch is only 1.18 mm thick and 2.82 grams in weight, it can survive accelerations of up to 5,000 Gs and boasts a 45-hour battery capacity. Almost equally as astonishing is the revelation that the watch is water-resistant up to 10 meters.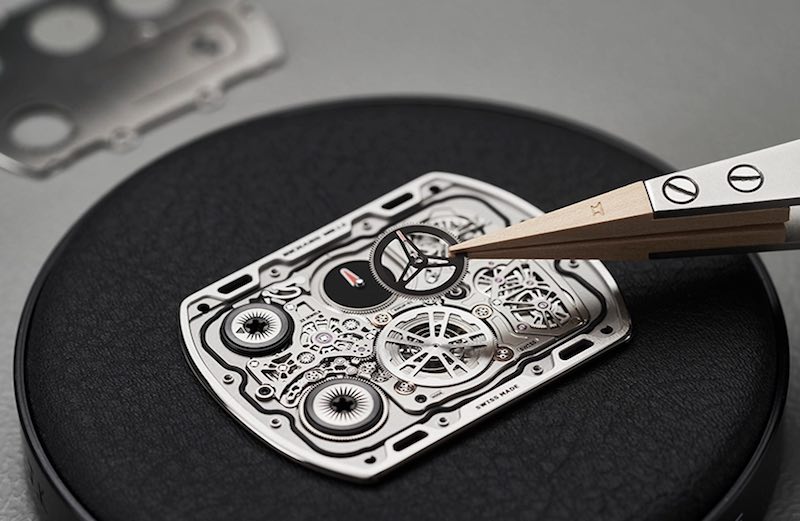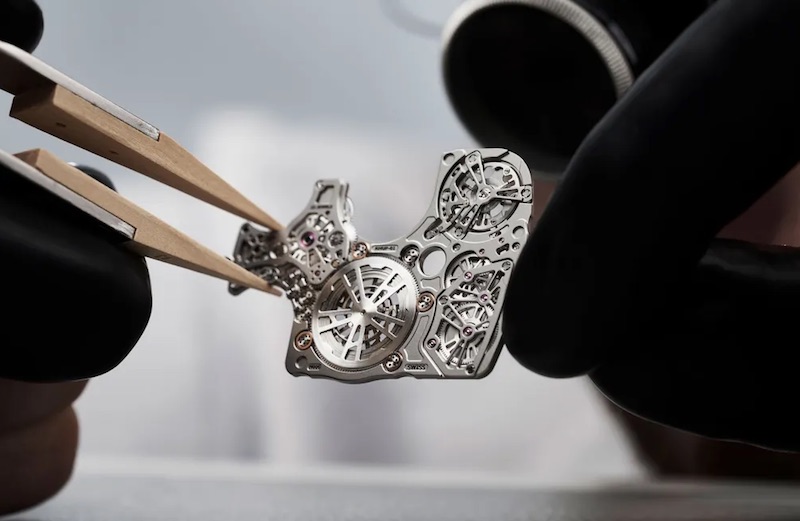 The RM UP-01 Ferrari will be limited to just 150 units and will cost $1.88 million, making the Richard Mille x Ferrari watch more than 4 times higher in price than the Octo Finissimo Ultra's price of $407,000. The unspoken ultra-thin watchmaking competition is fierce, and only time will tell how long Richard Mille and Ferrari's timepiece can continue to maintain this niche title.