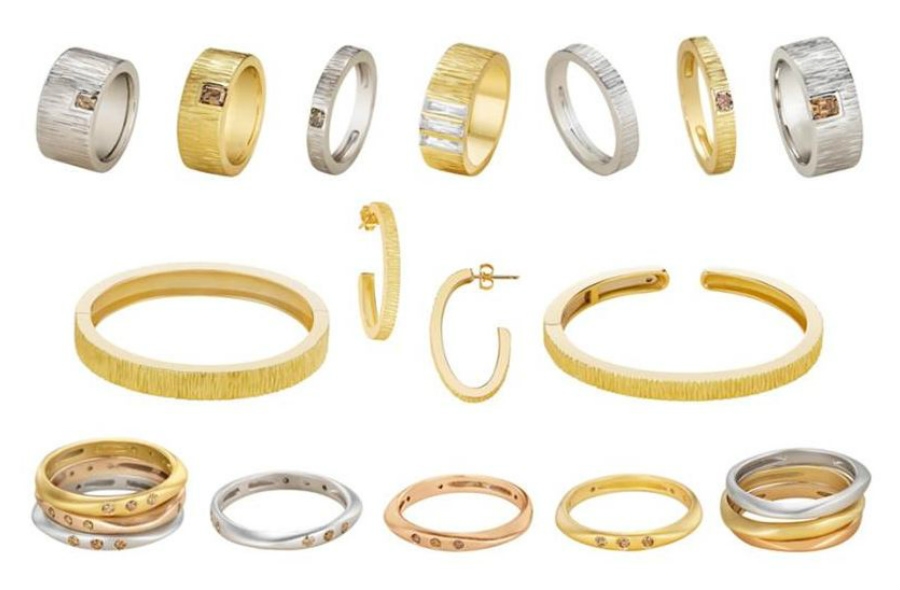 When it comes to jewelry, few pieces are as significant as those given during a proposal or exchanged at a wedding. The Sandy Leong "Commitment" collection celebrates the love and union between two people. And it was a commitment that inspired the collection, which is crafted in 18k gold with diamond accents.
Designer Sandy Leong was prompted to create the collection when a friend asked her to custom make a piece for he and his loved one. She turned to nature, a theme throughout her collections, for inspiration, as well as the joy in the people and places that make life so special. The natural earth-like texture in the collection demonstrates an important value that Sandy Leong seeks to infuse into every piece she hand crafts in New York: giving back to our planet.
With her "Commitment" collection, Sandy Leong hopes to bring the warmth, sincerity and uniqueness of her friend's union to other couples. She has always felt fortunate, since starting her jewelry career, to be able to spread her passion to others. The story and inspiration behind one of her favorite collections is rivaled only by what it represents at its core, the love between two people.