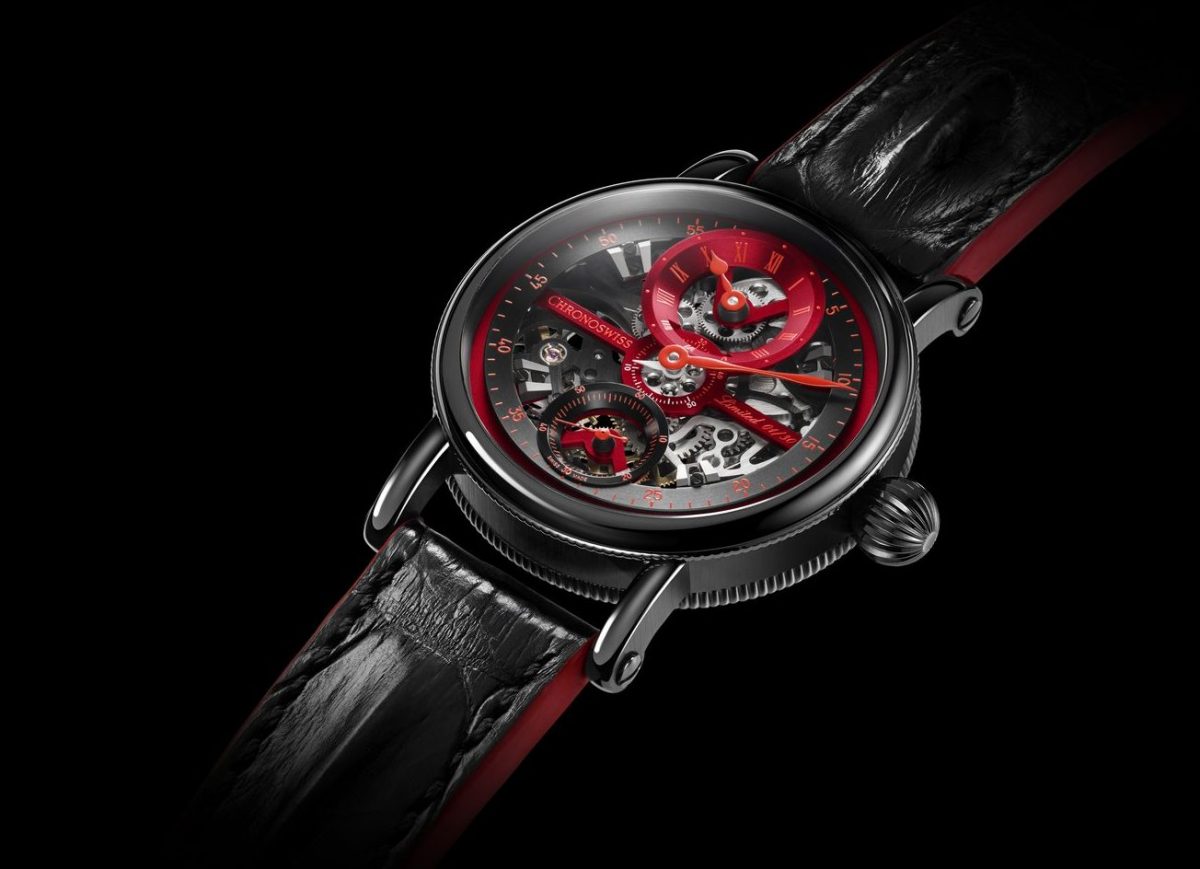 Regulator timepieces live on an entirely different level than other watch varieties. By separating the hour, minute, and seconds, a regulator watch features a precise time setting that is second to none. Three distinct subdials exhibit the striking display of time's passage. Timepiece-maker Chronoswiss has perfected this category, and the 2019 class of Chronoswiss watches define the visibility of gears in motion, highlighted by the Flying Grand Regulator Skeleton Limited-Edition set.
New Chronoswiss Regulators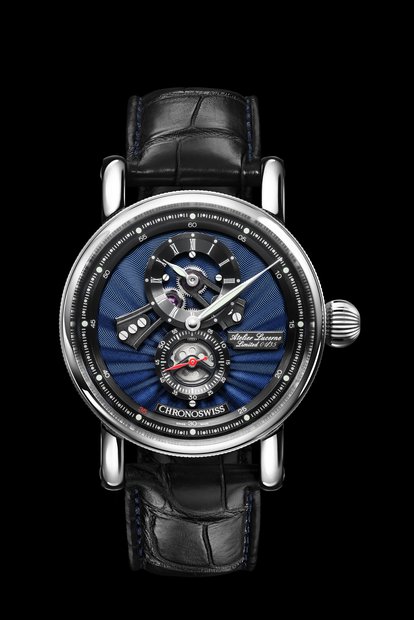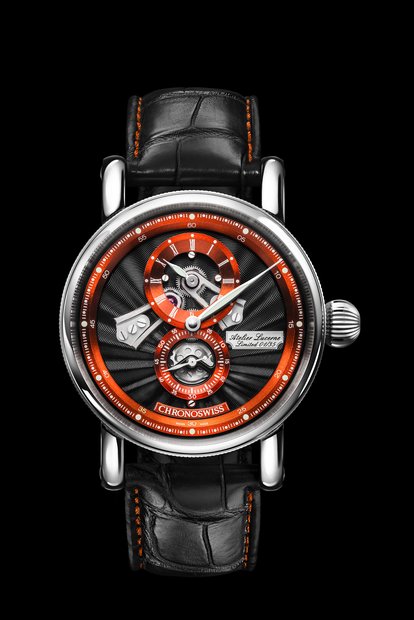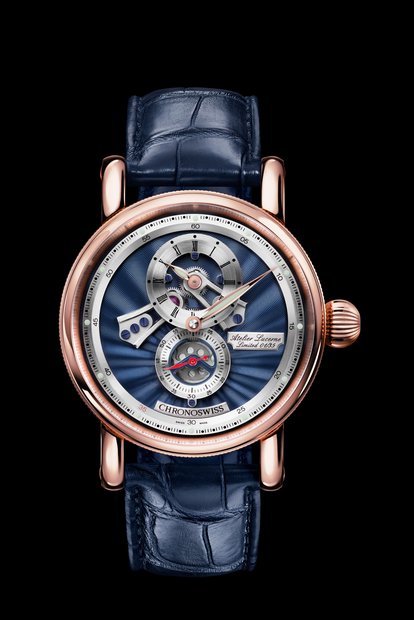 Chronoswiss watches share the exclusive characteristic of being both world-renowned and world-class. "Combining avant-garde design and traditional techniques, the new timepieces are unique, passionate and daring," states the Chronoswiss site.
The Flying Regulator Open Gear Anniversary Edition 35 is a fantastic celebration of Chronoswiss' 35th year. With an easily viewed gear mechanism, it exemplifies the idea of visibility in a timepiece.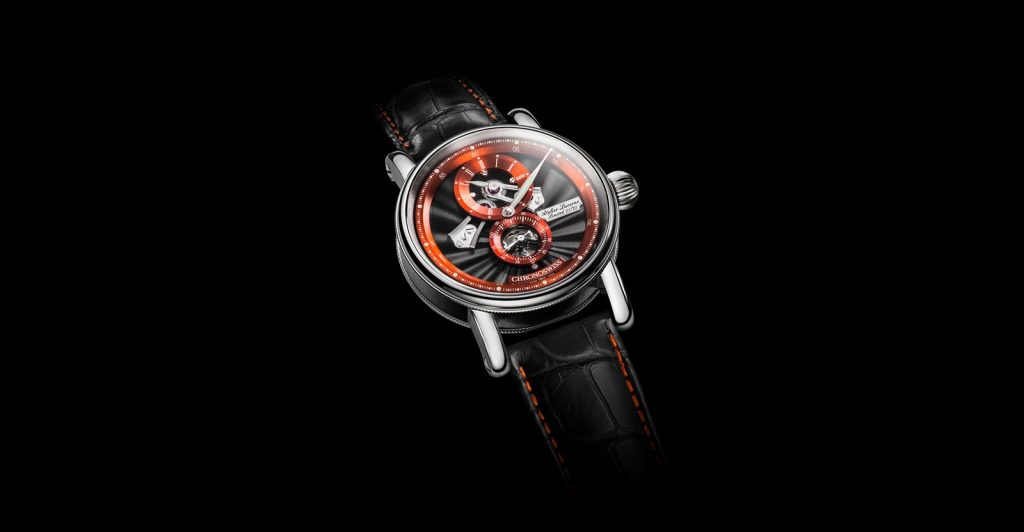 The Flying Regulator Night and Day is highlighted by glow-in-the-dark stars and a day/night display at the 9 o'clock position and comes in four designs. The Chronoswiss Flying Grand Regulator and Flying Grand Regulator Skeleton both parade a distinctive functional look that is both traditional and edgy.
Chronoswiss Flying Grand Regulator Skeleton (Limited Edition)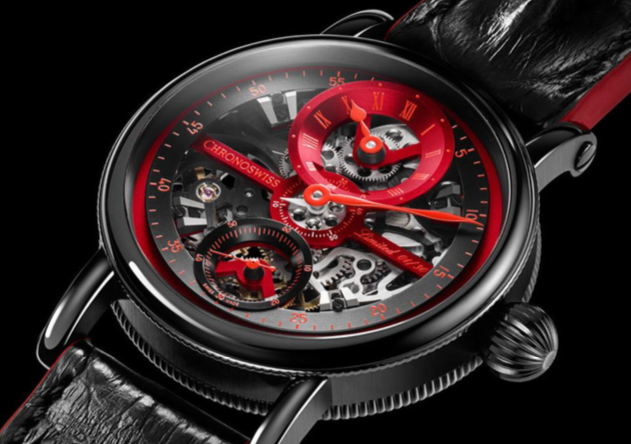 The limited-edition set of the Flying Grand Regulator Skeleton features vibrant color schemes and unique characteristics setting itself apart from other regulators and leaving nothing close in its wake. Since 1987, Chronoswiss has designed innovative regulator watches to perfection and was the first to accomplish such a feat. With almost no unessential material, the Flying Grand Regulator Skeleton is elaborately constructed from its large lugs to its exceptional bridge design. Only 30 timepieces are being manufactured in this limited-edition collection, each numbered to distinction. The individual numbers are hand-painted on the right center of the dial.
Bold color groupings include bright red, blue, orange, yellow, and coral. For a limited-edition set, there is much choice in the selection of color sets. With a 44mm stainless steel case, an elevated, top-centered, funnel subdial displays the hour hand, while the seconds hand rests in a smaller subdial directly at 6 o'clock. The minute hand rests perfectly centralized within the circular casing.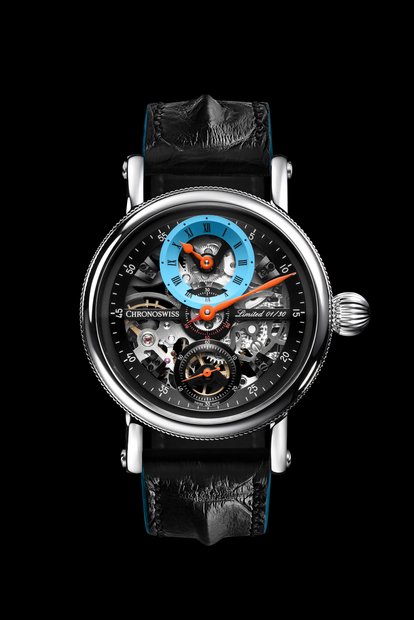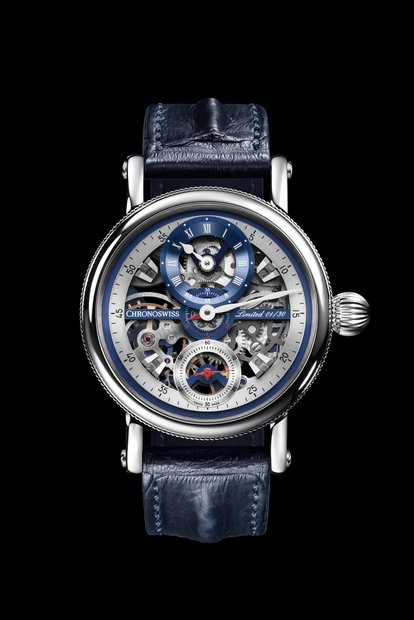 The hand-wound Chronoswiss caliber C. 677S was developed in-house in Lucerne, Switzerland and has a 46-hour power reserve. Made of Hornback crocodile leather, the wrist bracelet is hand-sewn with a folding clasp. Being water resistant up to 30m makes this timepiece perfectly suited to wear on the go without the need to worry about the outdoor elements.
From formality to function, the Chronoswiss set of regulator watches delineates style and class. Anyone searching for a new timepiece should set their dial for one of these limited-edition sophisticated watches.