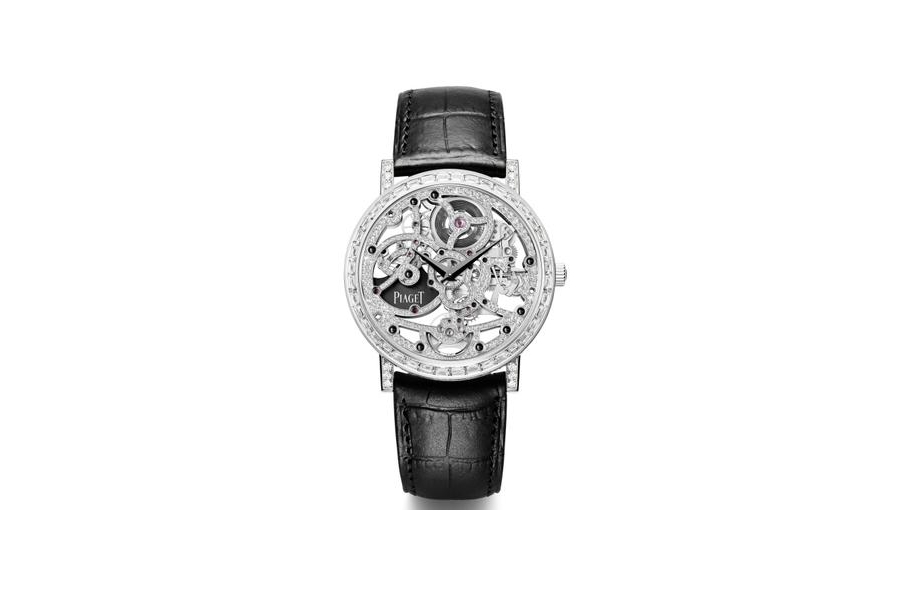 Juste à temps for Valentine's Day and serving as some kind of preview for some of the trends to be presented during Fashion Month in February, the SIHH 2013
(Salon International de la Haute Horlogerie) has concluded and passed on to history as one of the most unexpected shows ever, displaying an unrivaled ability to blend high jewelry and fine watch-making to give place to powerful collections that fully solidify women timepieces as a key component in the horological industry.
2013 promises to be the year in which women will finally lose their virginity to high-end timekeepers as exemplified by SIHH, which along with the Baselworld show are the most anticipated annual shows in the industry. Every year we are witnesses to the world premiere of highly innovative designs and complications that embody years of compiled research and skills to determine upcoming trends and procedures that usually focus on gentlemen's pieces, but not this year. SIHH has proved this common belief wrong and we are all forgiven for thinking that a majority of women do not find interest in watches. The seductive ways in which high jewelry has converged with high horological craftsmanship during the show are an ode to the mysterious and chameleonic nature of the –fairer-sex, redefining the meaning of strong femininity while exhibiting high artistic sensitivity.
Legendary brands like Vacheron Constantin presented a new opus dedicated ONLY to ladies, the Métiers d'Art Florilège Collection, comprised of a trilogy of watches inspired by illustrations found in the 18th Century English Botanical Guide "The Temple of Flora" and thus honoring the gracefulness of two of the most majestic forms of life in the world: women and flowers. The Lys Blanc, the Limodoron de Chine and the Reine designs feature flowery dials boasting fine enamel and guilloche techniques by expert Anita Porchet, providing an incredible sense of depth and perspective. The royal status of these timepieces is highlighted by diamond bezels in two formats, pave and baguette-cut diamonds. Each model is produced in a limited quantity of 20 pieces in 18kt gold cases, housing a mechanical winding caliber 4400 movement developed and manufactured by the maison. ($125,000 pave diamond bezel / $155,000 baguette-cut diamond bezel).
Diamonds are the preferred gem by excellence and Piaget created an entirely new collection for les dames that appreciate grand complications and high jewelry craftsmanship featuring excessive diamonds setting (if that is even possible). The absolutely gorgeous Piaget Altiplano Skeleton definitely gives women their due offering them an unrivaled mechanical masterpiece. This model highlights literally ALL of the brand's watchmaking abilities, creating the world's thinnest automatic gem-set skeletonized movement. The Altiplano affirms Piaget's commitment to delicacy, strength and the creation of statement pieces.
Cartier also unveiled its beautiful, lady-like "Les Heures Fabuleuses" Collection featuring impressive animal creatures made with extreme delicacy and attention to detail. Diamond and enamel-studded pieces portraying the traditional panther, a turtle and an elaborated peacock defy the concept of time and transform it into feminine jewelry with a watch-pendant-brooch concept, a tribute-accessory to the versatility and metamorphic abilities of women, which also creates a new segment in the watchmaking industry.
SIHH 2013 has definitely set a precedent this season that is likely to become a true trend in the horlogerie field as more women become interested in grand complications and find that these pieces can also be hauntingly beautiful. The above mentioned brands are just a few of the most remarkable maisons exhibiting their latest creations and the shift towards a more feminine approach. They are probably also the place to start looking for an exceptional piece that will fit the wrist of the special lady in your life this Valentine's day!
To find out more about the unveiled products at SIHH 2013, please visit:
http://www.sihh.org/index.php?page=accueil-en
http://cosmone.com/jewels-time/agenda/sihh-2013-reports-bejewelled-watch-affair