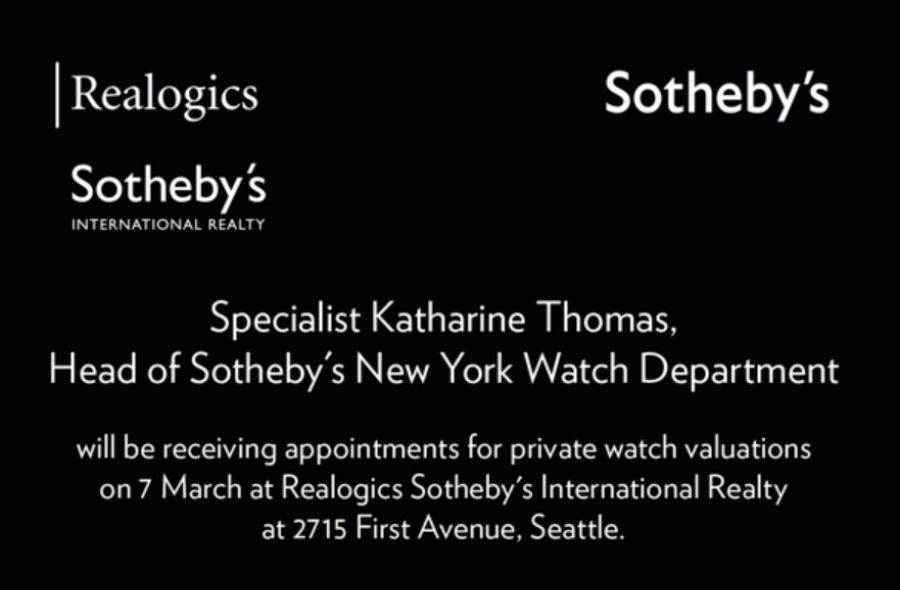 Head of Sotheby's New York Watch Department, Katharine Thomas will be receiving appointments for private watch valuations* on 7 March at Realogics Sotheby's International Realty at 2715 First Avenue in Downtown Seattle.
Please schedule your confidential appointment with Sotheby's Watch Department at +1 212 606 7184.
*An all-day event where the public can come to have their collectible watch appraised and further opportunities for being consigned at an upcoming Watch auction at Sotheby's.
Learn More about the Sotheby's Watch Department.