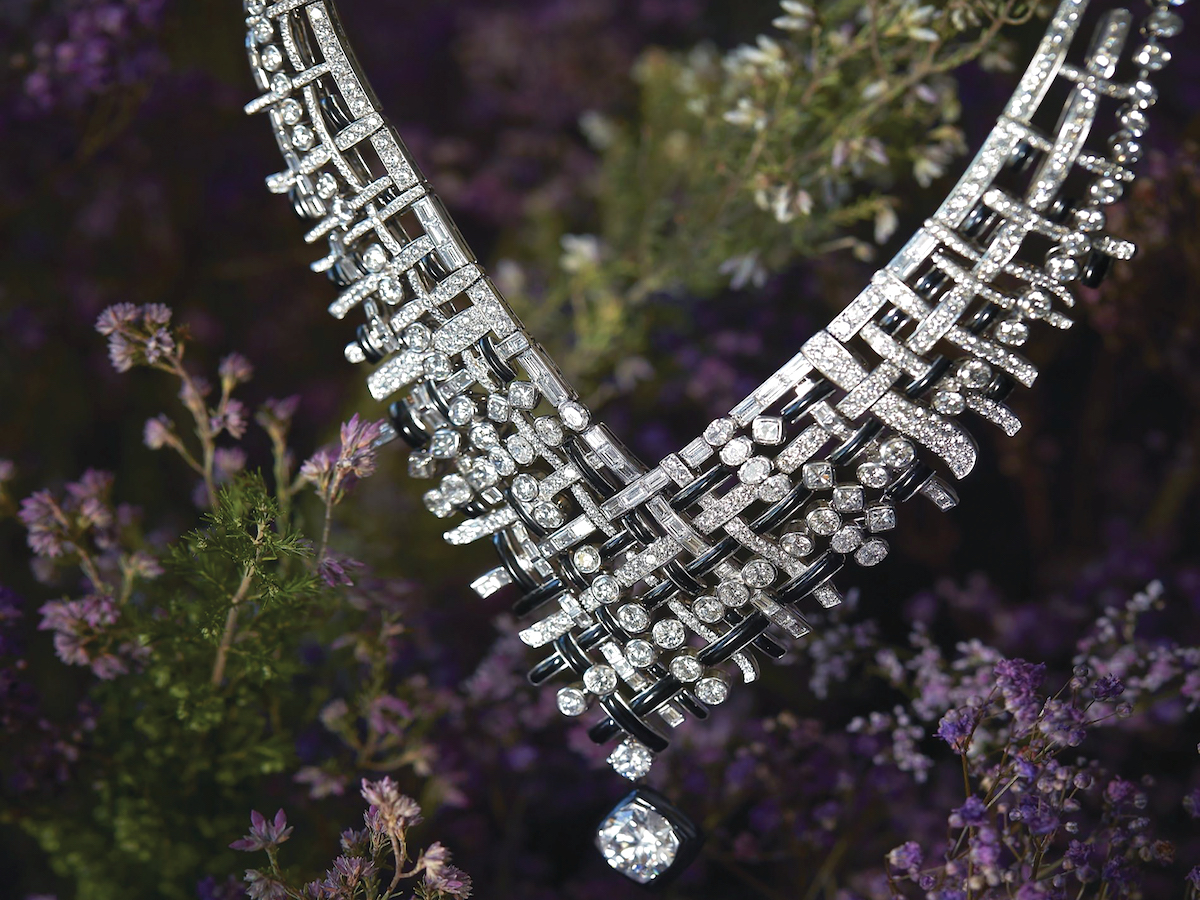 If there's one fashion trend that will never go out of style it's fine jewelry. Today's designs evoke a true sense of royalty and abundance in an effort to not only make the adorned feel their absolute best, but also to inspire and allow the wearer to drift from everyday reality into a world of unrivaled luxury.
CHANEL – 'Tweed de Chanel' High Jewelry Collection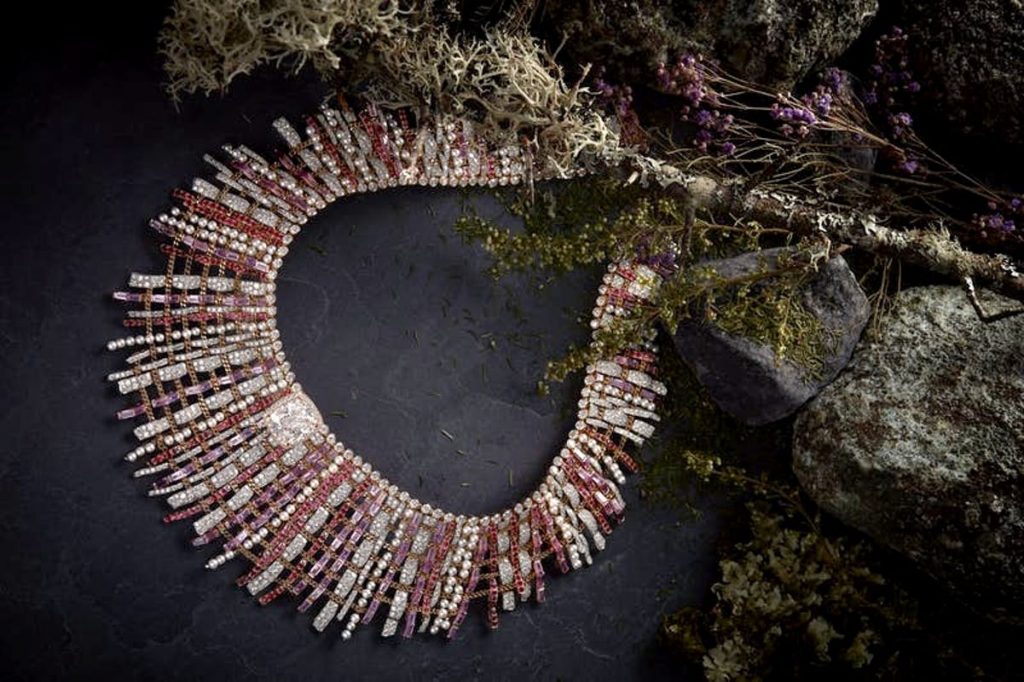 Earlier this year, Chanel unveiled its first ever high jewelry dedicated entirely to tweed. The brand's iconic signature fabric is embodied in a collection of high jewelry with woven precious metals. For Tweed de Chanel, designers and artisans who work with precious materials have specially developed new techniques to intertwine yellow gold, platinum, diamonds, pearls and onyx, creating multiple layers that imitate tweed texture. Jewelers collected all the elements into a single whole, which took months to complete— the Tweed Couture necklace alone required 980 hours of work.
BULGARI – Unisex B. Zero1 Rock Collection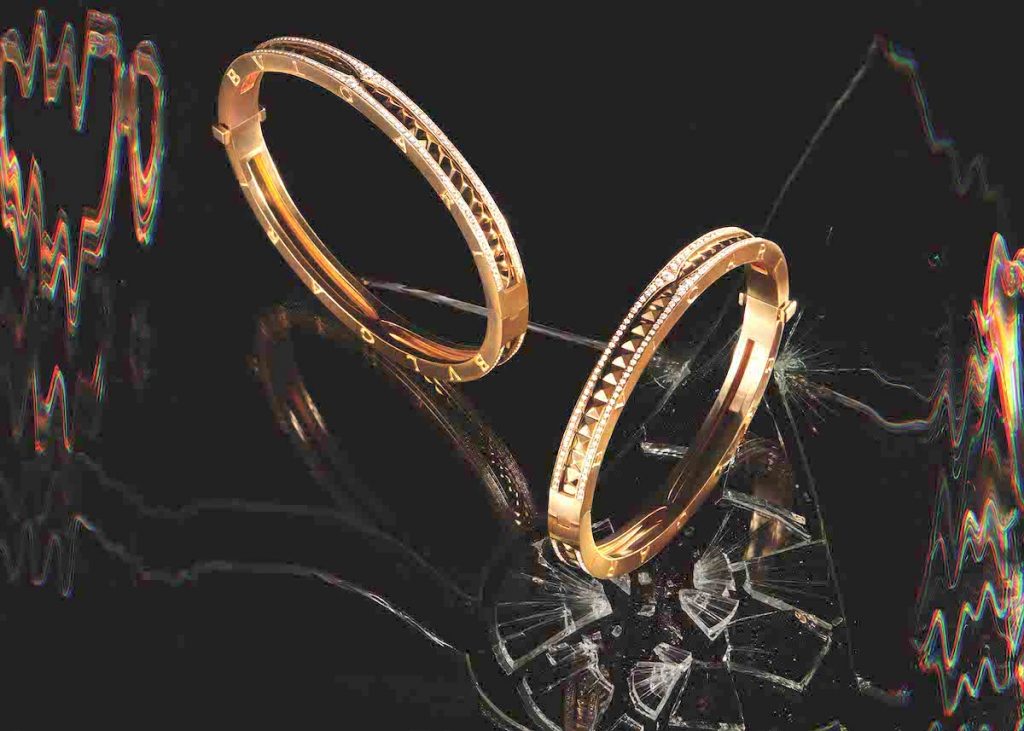 Meet Bulgari's New B. Zero1 Rock: breathtakingly edgy and boldly unisex. Daringly uninhibited in its homage to unabashed luxury, the brand continues to pay homage to its founding inspiration— the city of Rome — and its 2700 years of culture and enterprise. With a clever nod to the Colosseum, the design exudes power and audacity in equal measure. To the victor goes the spoils; think timeless yellow gold with precious diamonds. Experimenting with technology, Bulgari injects black ceramic to rose gold edges, engraved with their signature double-logo. Ripe for the lido deck, look out for the collection's iconic rings, interesting layering of geometric chains, and bangle bracelets.
CARTIER – Les Galaxies de Cartier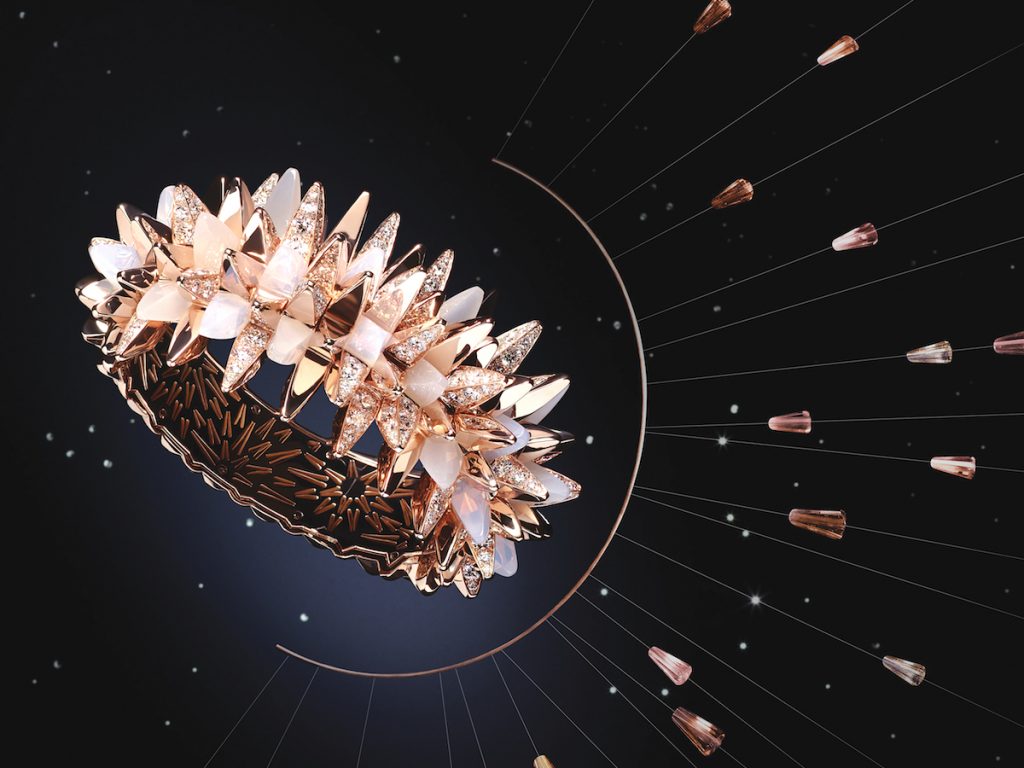 Cartier's latest high jewelry collection is inspired by the mystique of the cosmos. The intimate collection is a menagerie of coy references, from rings reminiscent of the mid-century spirit of Sputnik to bracelets of Tahitian pearls set to spin like planets. We are especially fond of the jacquard evening clutch with a clasp of pink gold, diamonds, moonstone, and milky quartz.
GRAFF – Yellow and White Diamond Earrings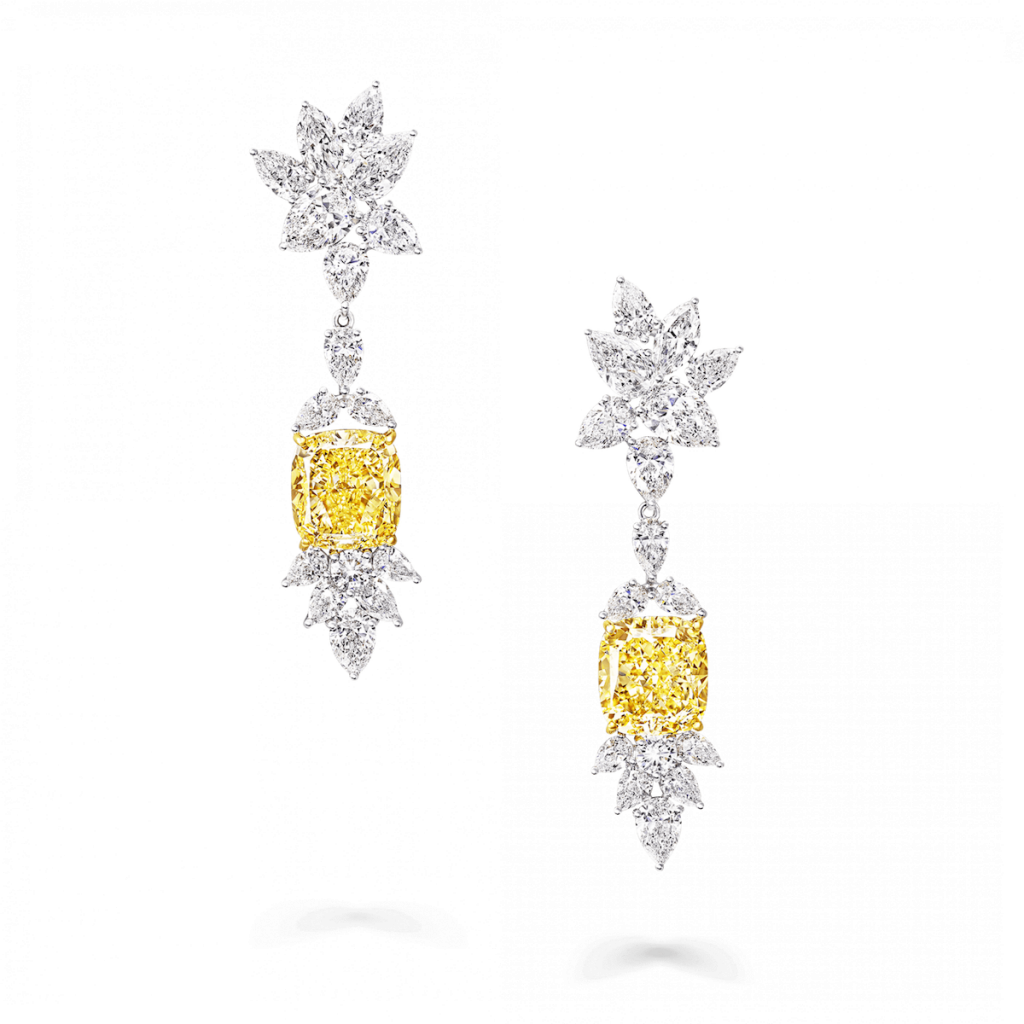 The Graff story spans six decades – driven by the pursuit of craft, and a devotion to beauty. The emotional power of gemstones is captured in this composition of these intricately designed earrings, with removable 11.55 and 11.51 carat Fancy Yellow drops adding a burst of exuberant color.
BOUCHERON – Pavés de Cristal Ring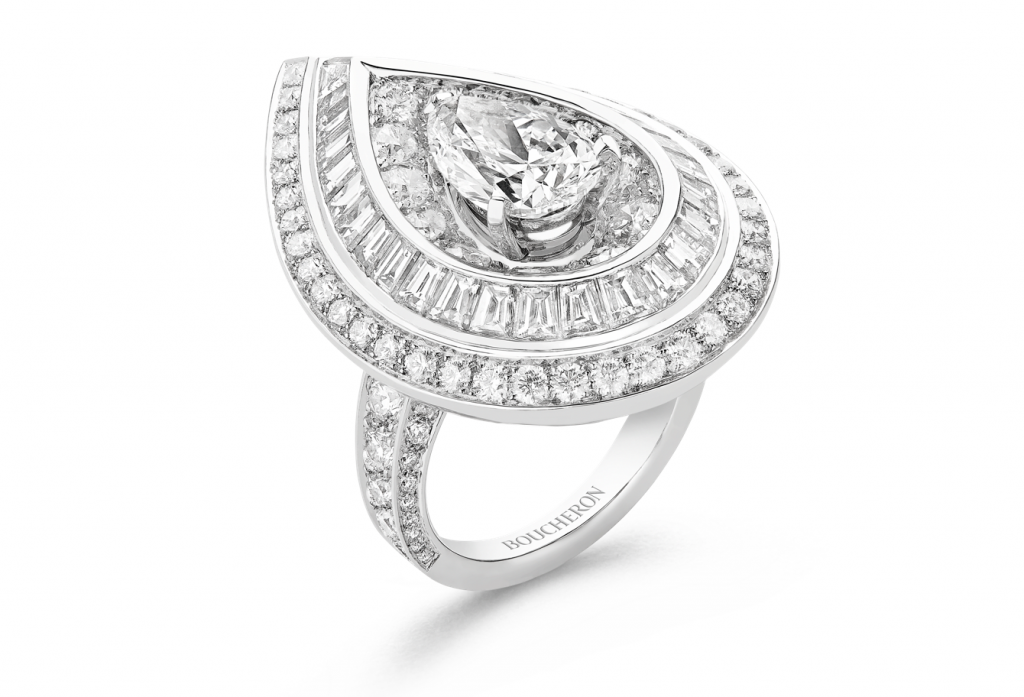 Place Vendôme in Paris has long been known as a mecca for high jewelry. The very shape of Place Vendome is seen in this emerald-cut 32.5-carat beryl double ring bordered by diamonds. It echoes the Boucheron logo, as does the Taille Émeraude, a ring which layers yellow beryl on citrine on rock crystal.
CARTIER – The New High Jewelry Collection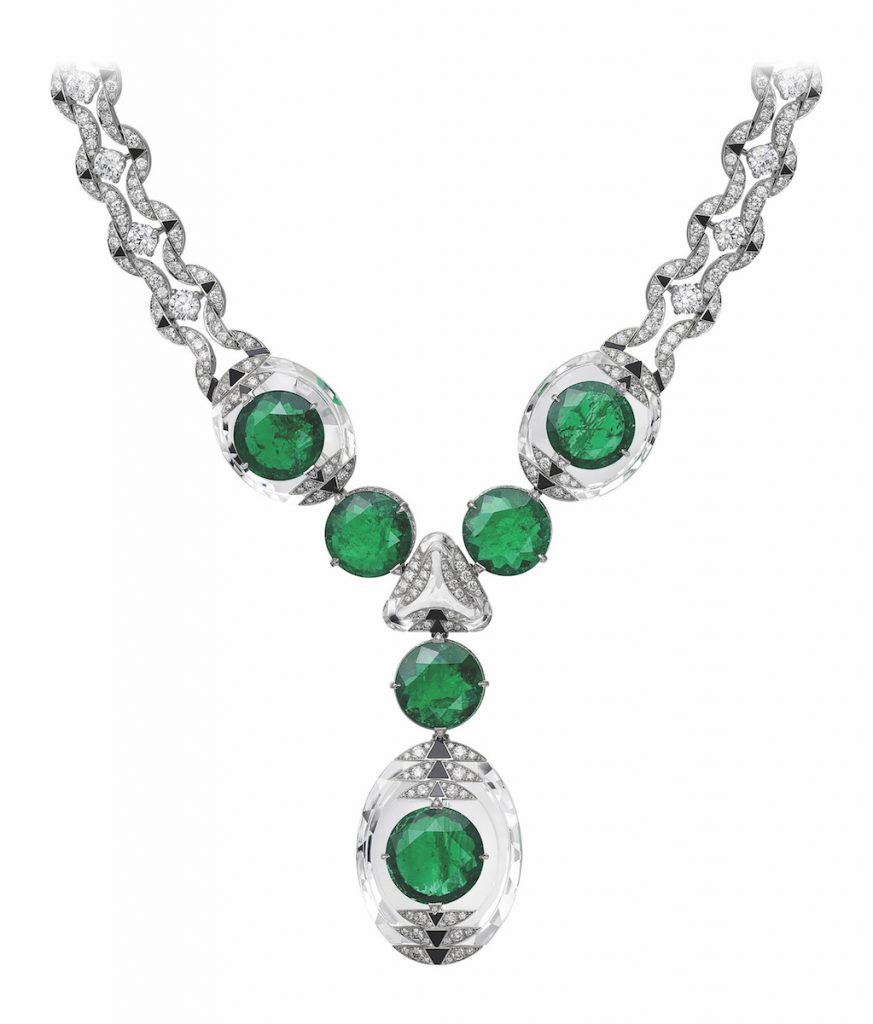 A marriage of precious stones and ornamental hard stones, the High Jewelry Collection gives birth to spectacular creations. Freeing haute jewelry from metal to reveal the beauty of the stones themselves, these pieces are based in light structures so that the gems may caress the skin. Each element is designed for and embraces the body; indeed, movement and mobility set the gold standard in every Cartier creation.
AUDEMARS PIGUET – Haute Joaillerie Diamond Fury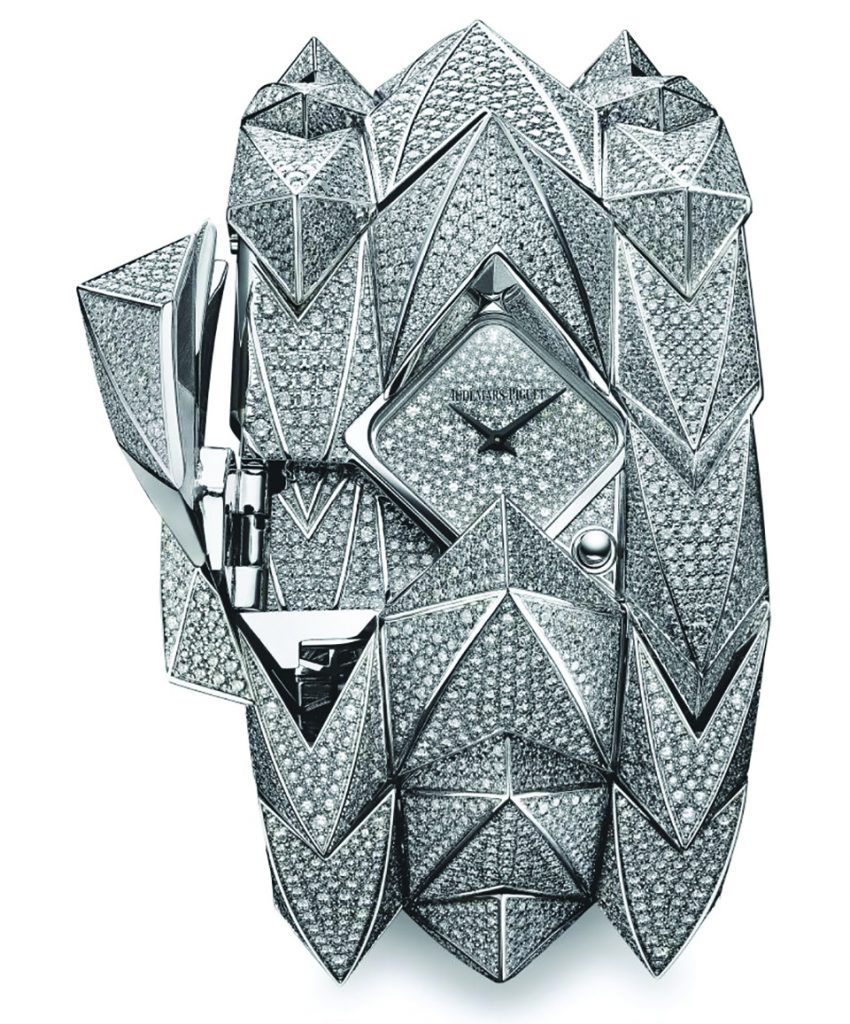 This stunner will surely get her heart racing. The Audemars Piguet diamond-set spiked cuff watch is equipped with an 18-karat white gold cuff watch that features 48 gold spikes crafted in various heights, composed of over 4,800 individual diamonds. The design drew inspiration from the icicles that form on buildings in wintertime in the brand's home town of Vallée de Joux.
DAVID YURMAN – Cable Classic Collection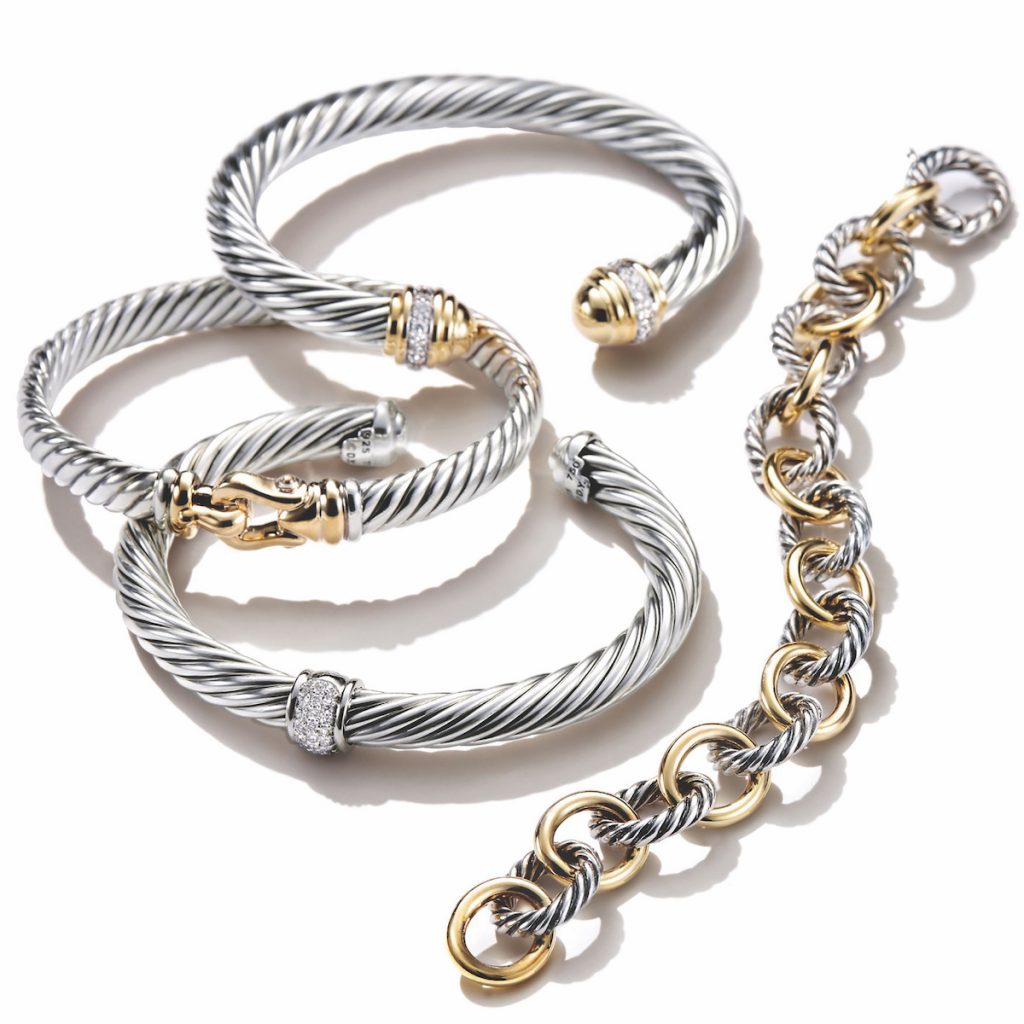 David Yurman's artistic signature cable began as a bracelet that he hand-twisted from 50 feet of wire. In the Yurman universe, the earth's natural elements are crafted into artful creations that heighten luxury and style. To aid in COVID relief, Yurman donates 100% net profits from its glorious and fabulous limited-edition DY Liberty Collection to the World Central Kitchen, aiding 250,000 packaged meals to communities in need each day.
HARRY WINSTON – Diamond Fringe Necklace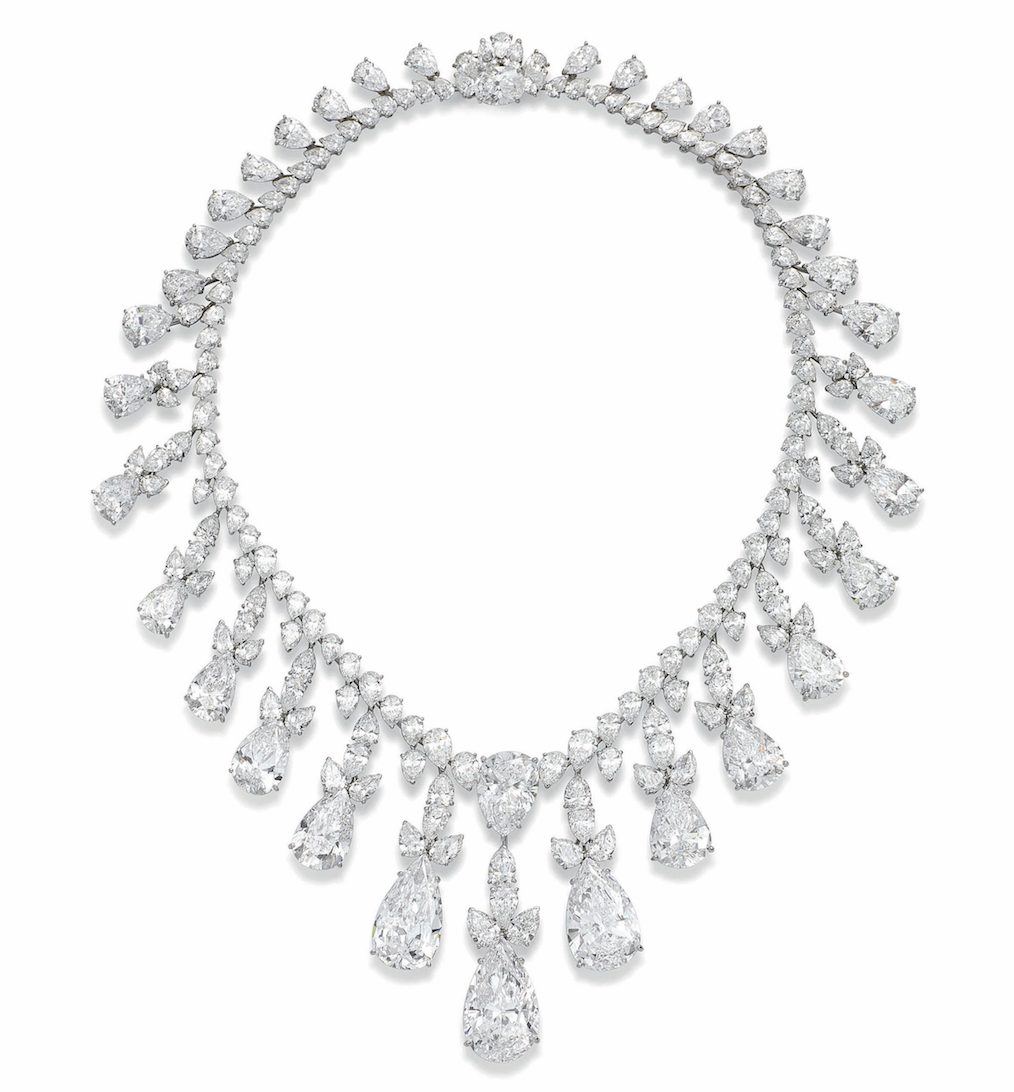 The house of Harry Winston has handled the world's most famous diamonds and pieces of fine jewelry, the destination of choice for royalty, Hollywood stars and business moguls alike. A Winston Diamond Fringe Necklace is an ethereal vision when adorning a delicate collarbone, the piece is a combination of passion, intuition and craft, greatly admired by high-profile and discerning clientele.
BUCCELLATI – Rombi Eternelle Ring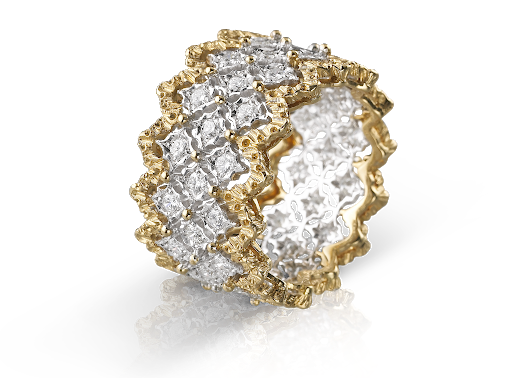 Indomitable in spirit, this Buccellati ring is all about exquisite texture. Launched by Mario Buccellati in 1919, the Milan-based firm is lauded for its mastery of building jeweled surfaces to spellbinding effect. Think gold and silver spun into sophisticated webs and punctuated with precious stones. Each Buccellati piece is designed by Mario's son and grandson—Gianmaria and Andrea—and then handcrafted using traditional techniques.
BUCCELLATI – Oasi Bracelet
The meticulous metalwork of Buccellati's Italian artisans has become legendary; jewelry collectors all across the globe covet Buccellati bracelets. Indeed, the "Oasi" cuff adds to the marvelous "Dream Bracelets" collection, launched with exceedingly specialized designs. The aquamarine is a light blue breath rising out of the silky white gold surface, with the lightness that the yellow gold openwork confers.