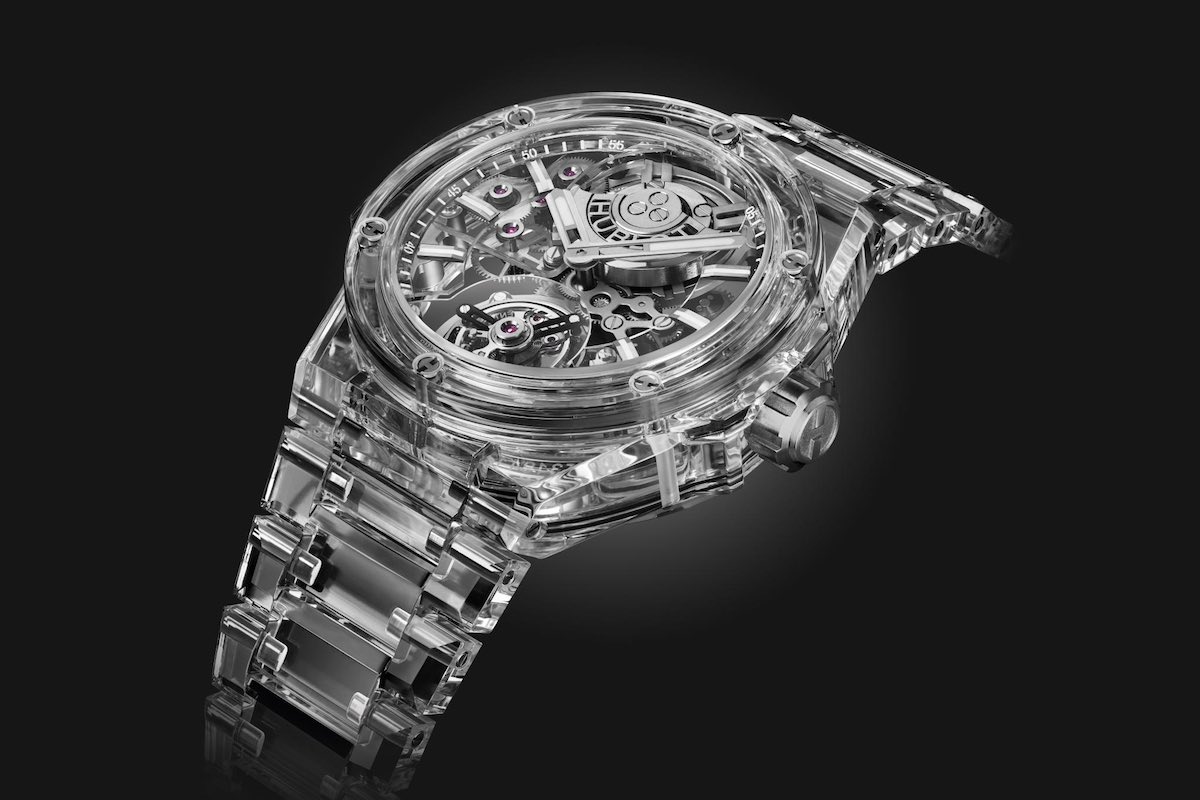 The ultimate status symbol, Swiss wristwatches are among the most coveted accessories, admired for their elegance, intricate mechanics, and sleek designs. The classiest wristwatches make a bold statement through their chic wristbands or unique dials. Recently, however, Swiss luxury watchmaker Hublot has pushed the envelope even further, imagining a trendy new watch aesthetic for buyers eager to shake up their collections. Dubbed "The Invisible Watch," the manufacturer's latest creation is a marvel of modern horology, turning heads with its ground-breaking transparent materials and seamless construction.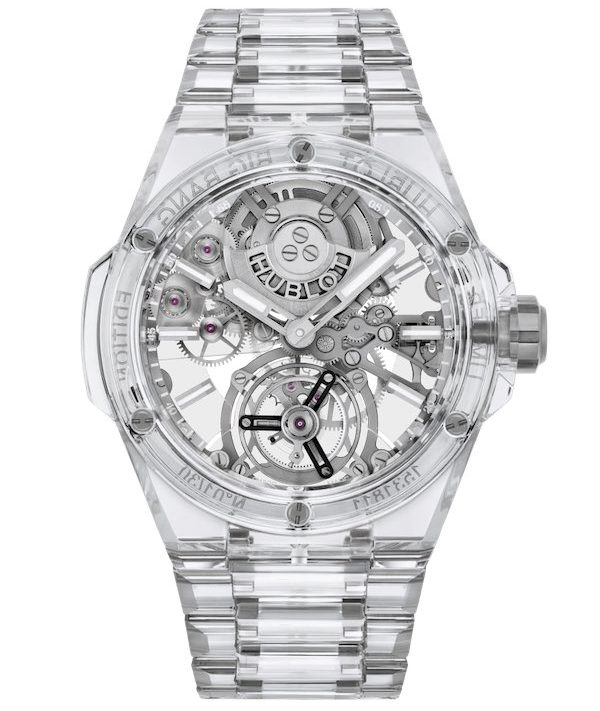 Hublot, by producing this timepiece, has achieved what before seemed impossible: crafting a functional wrist watch almost entirely out of transparent sapphire. Sturdy and clear, this material gives wearers an uninhibited view inside the watch's innerworkings, making the accessory an attractive conversation piece. It took five years for the company to develop the sapphire casings and prepare them for mass production, so a watch like this one—which comes from Hublot's Big Bang series—is not only impressive but also groundbreaking. With its see-through wristband, attractive display of gears, and face marked with the company's insignia, the Invisible Watch clocks in at a hefty $422,000 price tag. The model is reserved for the most discerning clients and, since only 30 have gone into production, the timepiece is as rare as it is stunning.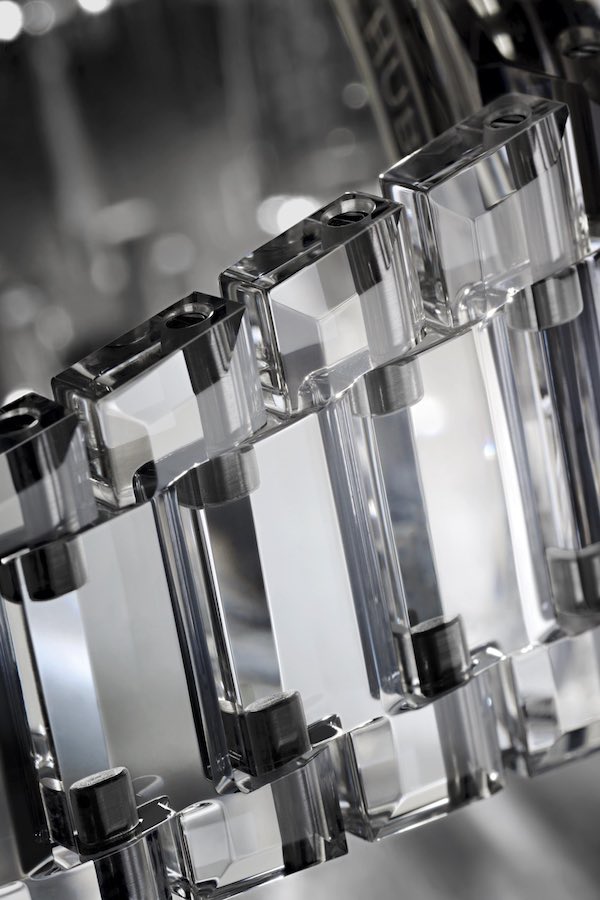 Because of its high-quality materials, the Invisible Watch is meant to last, making it wearable on many occasions. The timepiece has a power reserve that extends to over 50 days and is water resistant up to 30 meters. The mechanics might feel exposed due to the watch's translucent appearance, but they are well-protected by the sturdiness of Hublot's refined, scratch-resistant materials, which have been perfected over decades of production. The tourbillon and micro-rotor are identically-sized and strategically placed across from each other; the resulting balance makes them appear suspended in air—a unique feature of the watch's cleverly-designed architecture. At 43 x 15.25 mm in diameter, the case is also just the right size—not too heavy or small—giving it a relished refinement that is sure to invoke envy and interest.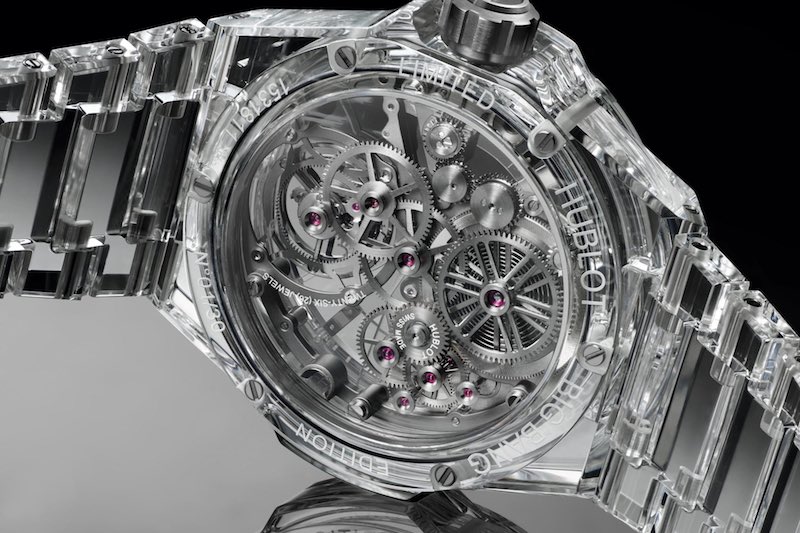 The Invisible Watch marks another exciting chapter in the storied history of this innovative manufacturer. Founded in 1980 by Carlo Crocco, the company has gone from modest to mighty in a few short decades, partnering with Louis Vuitton Moet Hennessy (LVMH) in 2008 to expand its brand globally. Guided by a passion for revolutionizing the industry, Hublot is launching to the front of the pack of this exclusive market; with stunning timepieces like this one, the manufacturer continues to take this time-honored accessory into the future, cementing its status as the ultimate signal of wealth and luxury.