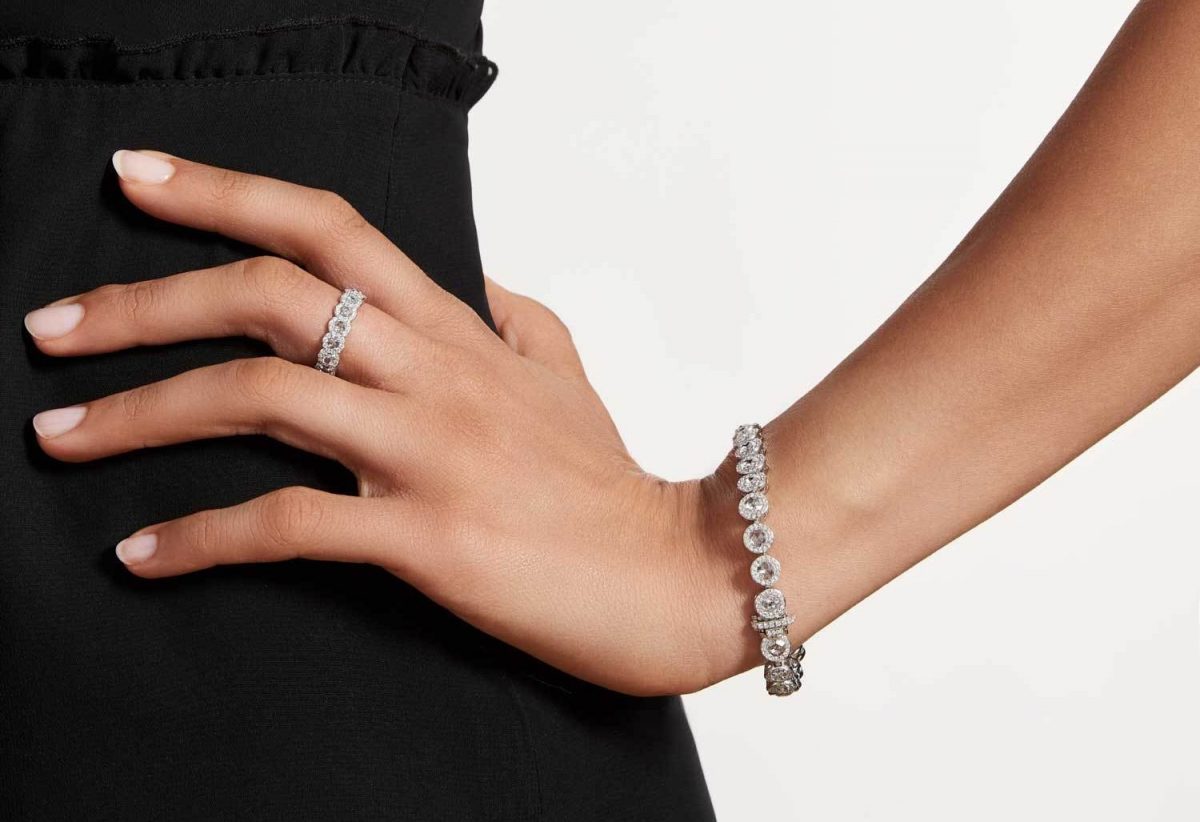 In the Roaring Twenties, women wore long strands of beads around their necks and elegant, flexible bands of diamonds and gold around their wrists. Then known as "eternity bracelets," by the 1970s these sleek pieces of jewelry came to be called "tennis bracelets," thanks to women's tennis champion Chris Evert and her penchant for wearing them on the court.
Today, designers have created a number of chic variations on the classic tennis bracelet for the modern woman. Here are seven of our favorites.
The Black Pave Ball Bracelet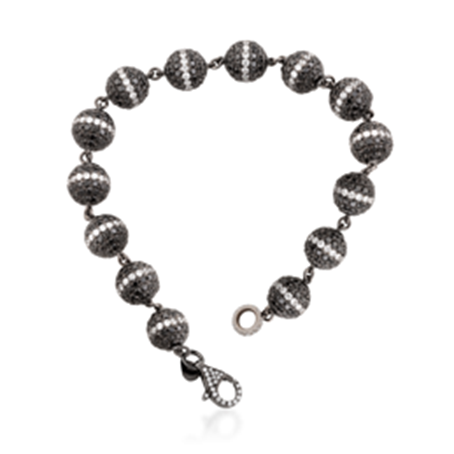 Luxury jeweler Lugano Diamonds offers 11 carats of black-diamond pave balls stranded together by 18 carat black gold. Each pave ball is encircled in diamonds totaling more than two carats — even the black gold clasp is finished with pave diamonds. Simply stunning, this new take on the classic tennis bracelet is sure to earn looks of longing and admiration. View by appointment at Lugano's salons.
The Tentacle Bracelet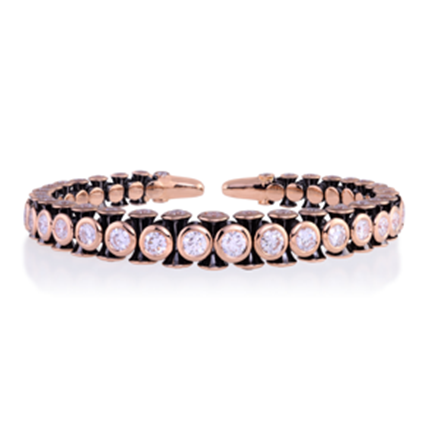 This exquisite piece of jewelry is a work of modern art. It's a fusion of 18-carat golds and nine carats of round brilliant diamonds, created for the woman with a unique and discerning sense of style. If you're going for a bold and distinctive flair, this is the bracelet for you. View by appointment at Lugano's salons.
The Rose Gold Tennis Bracelet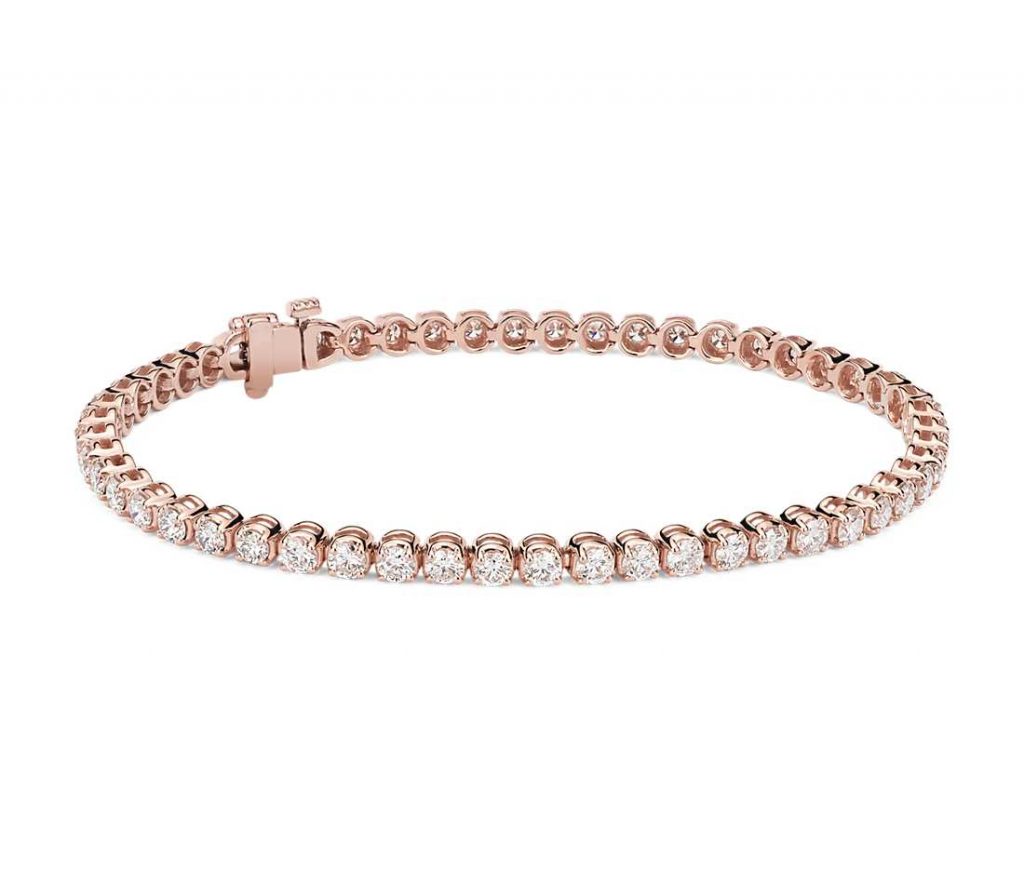 Sometimes, just the smallest alterations yield the most exquisite results — like this diamond tennis bracelet in 14-carat rose gold. Four carats of diamonds encircle the dainty, lovely rose gold, in an homage to the classic original. This beautiful piece transitions easily from day to night and can be paired with rose gold earrings to complete the look.
The Knife-Edge Bangle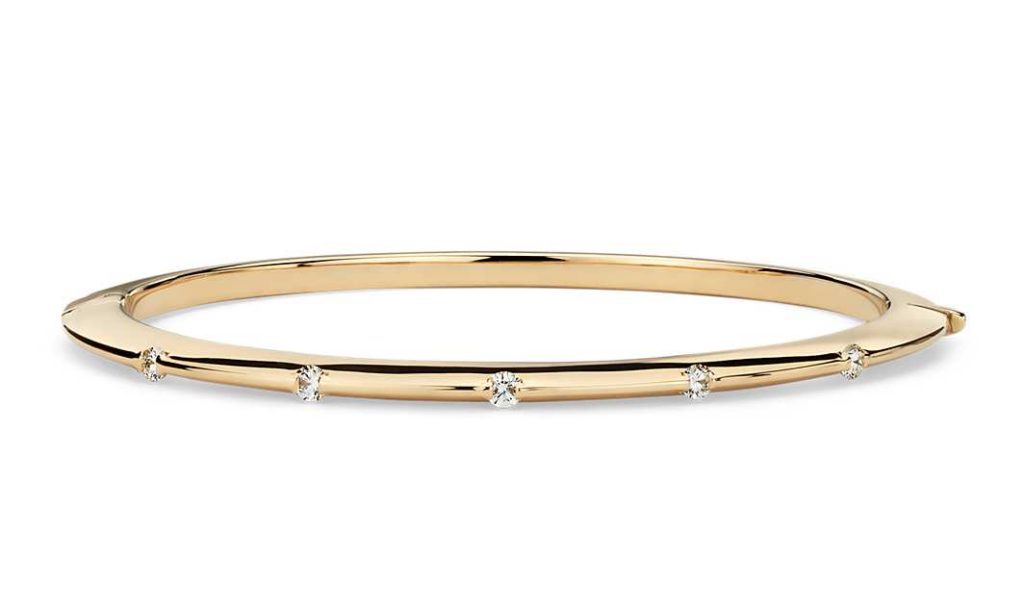 This is a decidedly fresh approach to a classic diamond bracelet: the knife-edge bangle bracelet. Sharp and bold, this 18-carat yellow gold bangle looks fabulous all on its own or stacked with complementary pieces. Five channel-set diamonds stun and shine for all to see.
Cable Bracelet in White Gold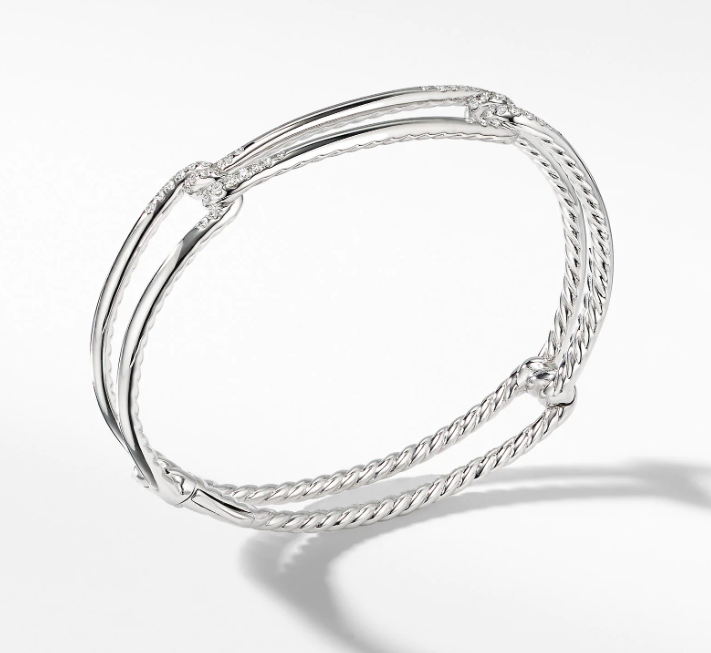 Who doesn't adore white gold? Feast your eyes on this stunning cable bracelet by David Yurman from the Continuance Collection. This gorgeous design takes on new life with this stunning alternative to the traditional tennis bracelet. Yurman playfully stranded together 18-carat white gold and adorned it with .44 carats of pave diamonds.
Rounded Agate Diamond Bangle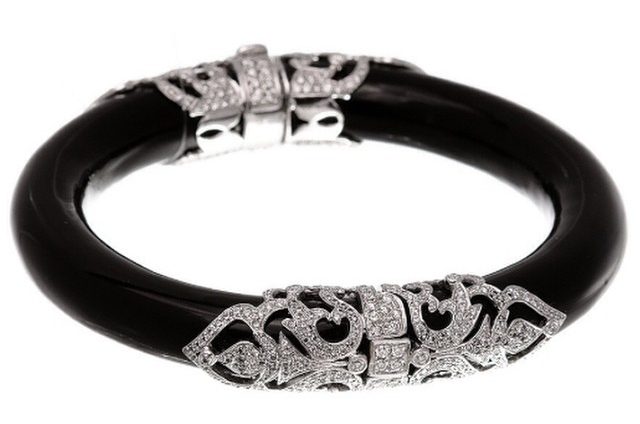 Nearly 180 carats of black agate create this smooth Lugano Diamonds bangle. The ornate clasps are designed from 5.5 carats of round brilliant diamonds embedded in 18-carat white gold. This fresh approach to the tennis bracelet is perfect for the woman who wants a distinctive look while remaining true to classic beauty. View by appointment at Lugano's salons.
Diamond Treillage Bracelet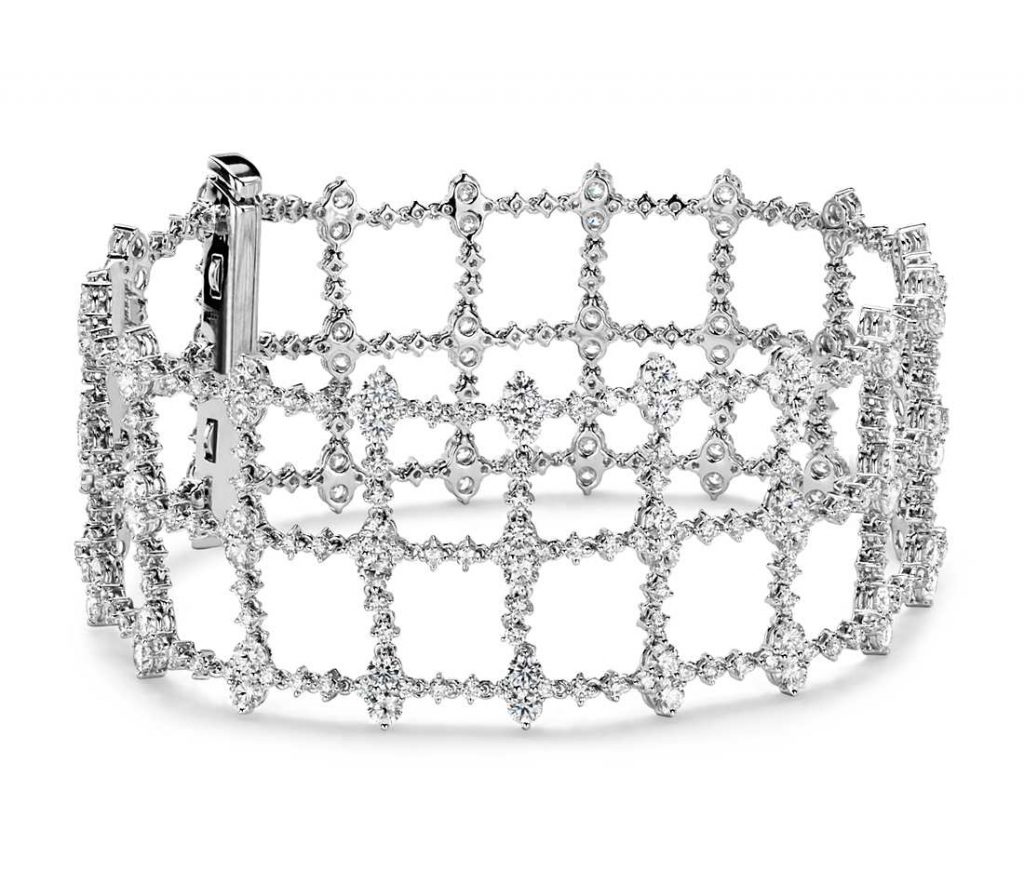 This spectacular Blue Nile diamond treillage bracelet features more than nine carats of brilliant round diamonds set in an intricate open lattice design crafted in 18-carat white gold. This is indulgence at its finest.
There is no stopping high-jewelry designers when dreaming up modern takes on classic pieces like the diamond tennis bracelet. The above varieties by Lugano, Blue Nile and David Yurman are sure to delight the woman wearing them and enchant onlookers.