As we approach the busy holiday season, Jetset is proud to present the following selection of today's hottest trends for the affluent jet setter. From extravagant timepieces to the very latest in design and technology, here are our favorite must have items for Winter 2019.
Trending Timepiece: Christophe Claret Maestro Corail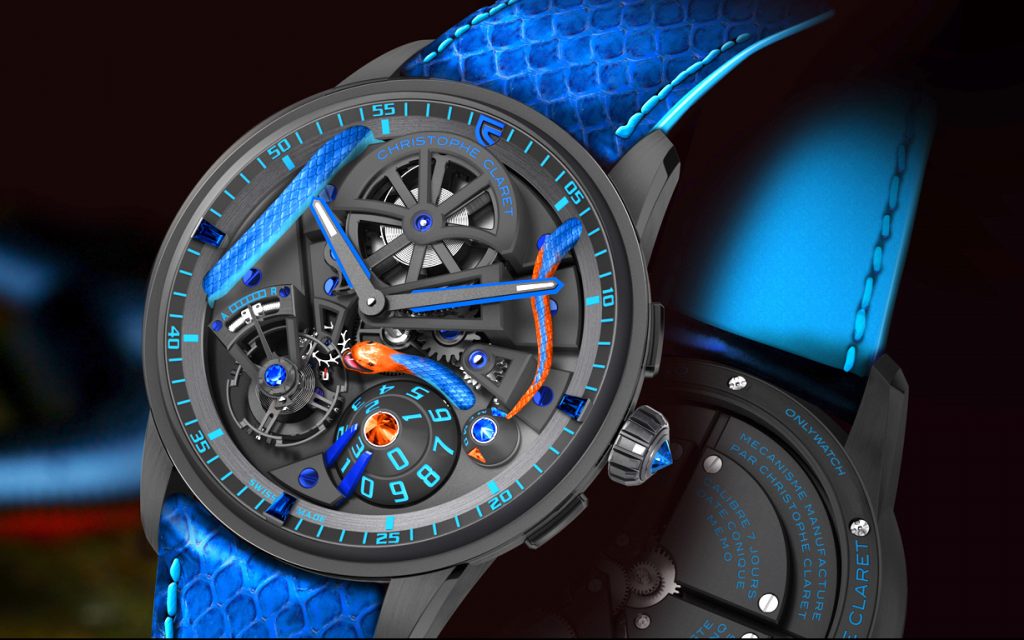 Legacy watchmaker Christophe Claret adds new sizzle to the line of watches, starring the popular Maestro Mamba. Meet the Maestro Corail, a dark beauty showcasing an intricate serpent snaking its way dramatically through a gauntlet of exposed wheels, gears and springs. The Corail makes genius use of bold, bright color. We're suitably impressed by beveled machine edges, and razor-crisp paint lines exhibiting clear virtuosity of craftsmanship. An electrifying cobalt blue strap adorns the snake; the creature bears a shining copper face mask and copper streaks along the tail. Slithering elusively through the entire piece, a shock of electric cobalt-blue scales. A masterpiece of movement, pedigree and style.
Trending Auction Item: 50-year old Yamazaki Japanese Whiskey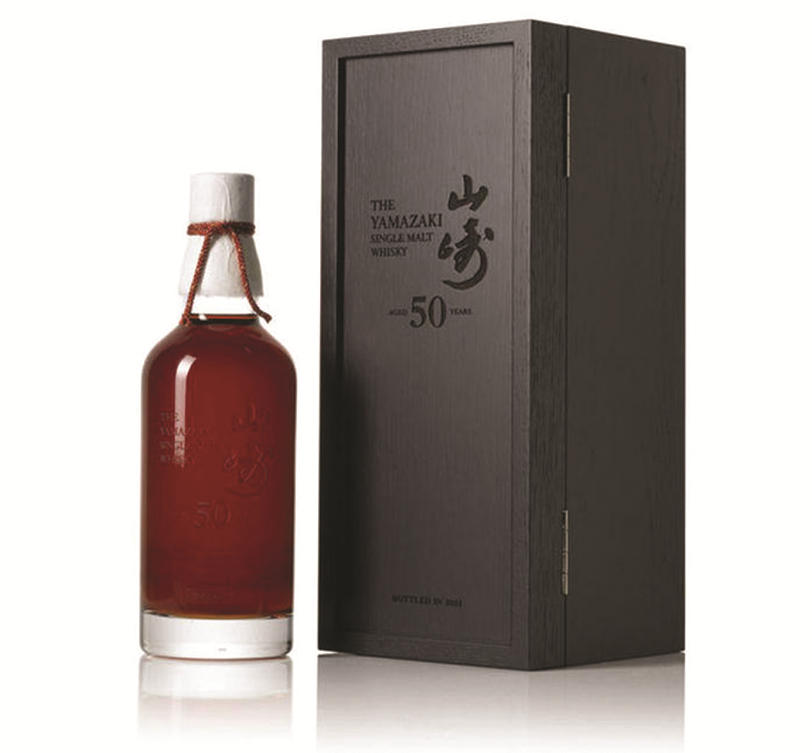 A bottle of 50-year-old Yamazaki first-edition sold at a Taipei auction for a record-setting price of $430,000, less than a year since its previous record was set in August 2018. It is now the most expensive single bottle of Japanese whisky. Only 50 bottles were produced for the first-edition, including the two record-smashing bottles, making it one of the scarcest Japanese whiskies. The bottle is signed by Suntory's Master Blender Fukuyo Shinji, accompanied by its original wooden case.
Trending Style: Hermes 'So Black Birkin'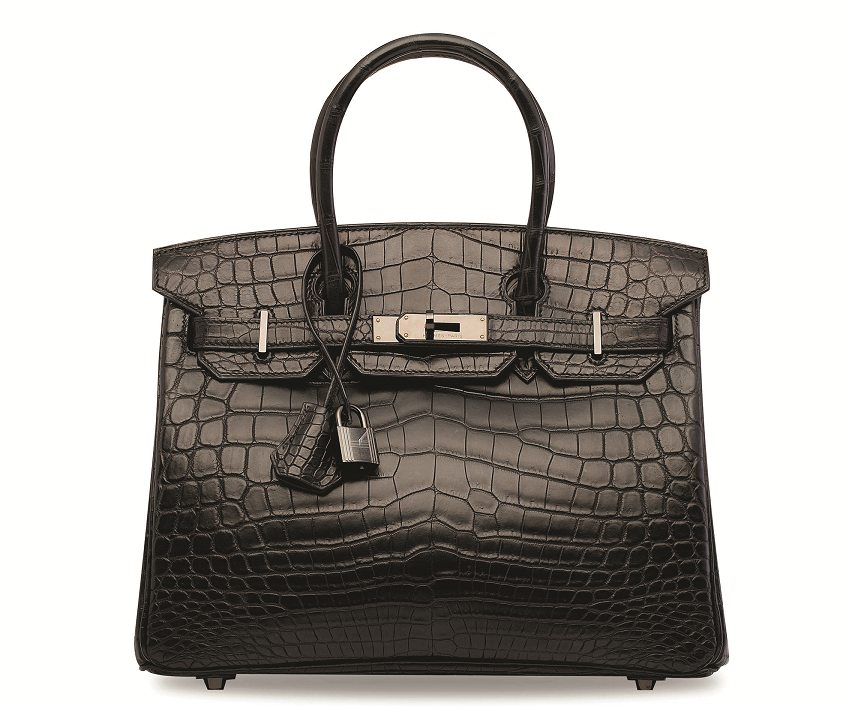 Known as the elusive unicorn of the Hermès world due to its exceedingly fragile exterior, the 'So Black Birkin' is the most sought after trophy for serious collectors. More coveted than Himalaya Birkin bags, this release saw a very limited number produced by Hermès from 2010 to 2011 in collaboration with Jean Paul Gaultier. The handbag was sold for over four times its pre-sale estimate at a rocking $208,000, stunning industry experts and fans across the globe.
Trending Design: The Zero G Suitcase by Horizn Studios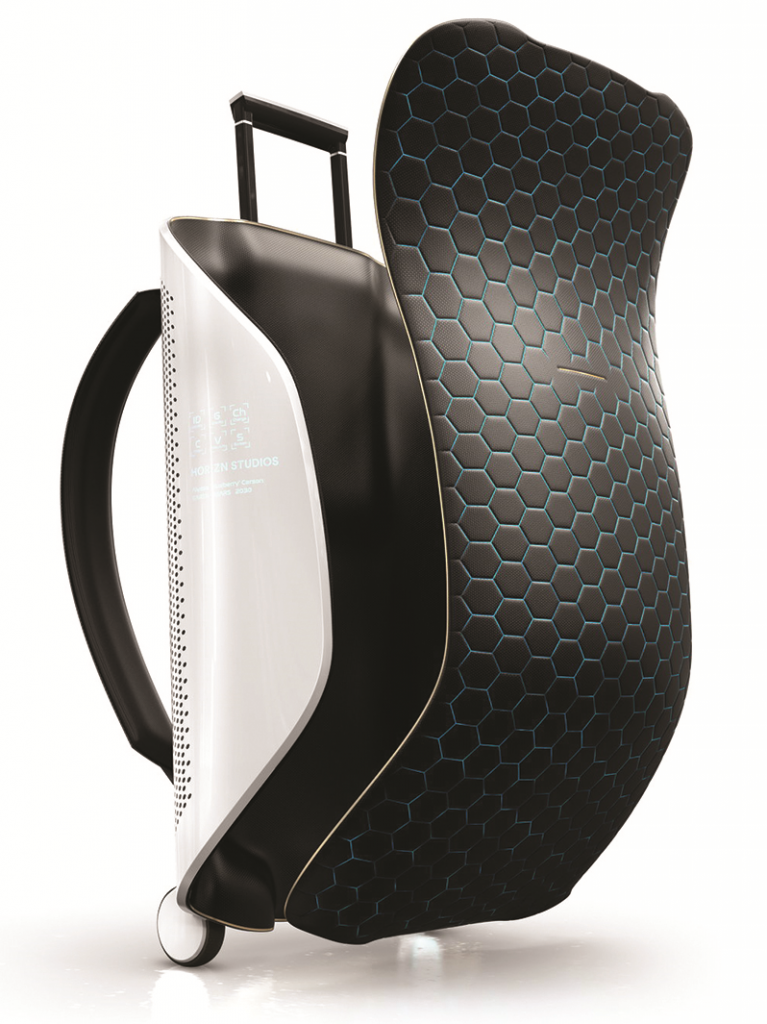 To celebrate the 50th anniversary of the moon landing in 1969, smart luggage pioneer Horizn Studios has designed the world's first suitcase for space travel. Developed with the world's youngest astronaut-in-training Alyssa Carson, the Horizn ONE has been specially designed for zero-gravity. An ultra-light and flexible graphene-enhanced carbon fiber shell is the signature feature, enhanced by an electromagnetic baseplate, biometric security, smart screens, and bacteriostatic technology to keep clothes fresh.
Trending Instrument: Montegrappa Moon Landing Pen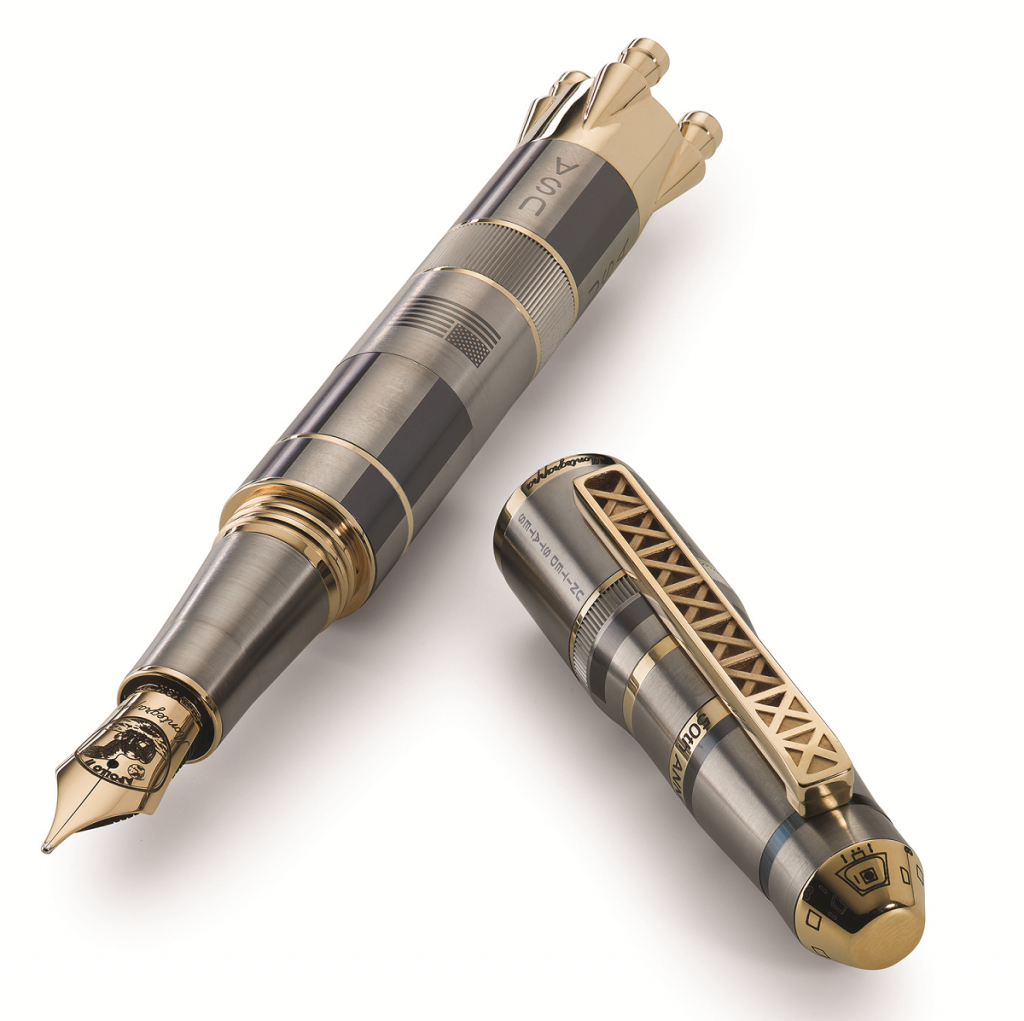 In yet another tribute to the supreme human achievement of Apollo 11, Montegrappa's Moon Landing Limited-Edition Pen has been unveiled, revealing a beguiling likeness to the modular craft that shuttled the astronauts beyond the stratosphere, altering our human destiny. Mere writing instrument barely describes this magnum opus of engineering, design and rather exhilarating penmanship pleasure. Revel in the striking white pearl resin and polished sterling silver trim, while decorative enameling evokes the fuselage of the original craft. Capped with an 18K nib, only 363 pens will be produced.
Trending Design: Oru Inlet Kayak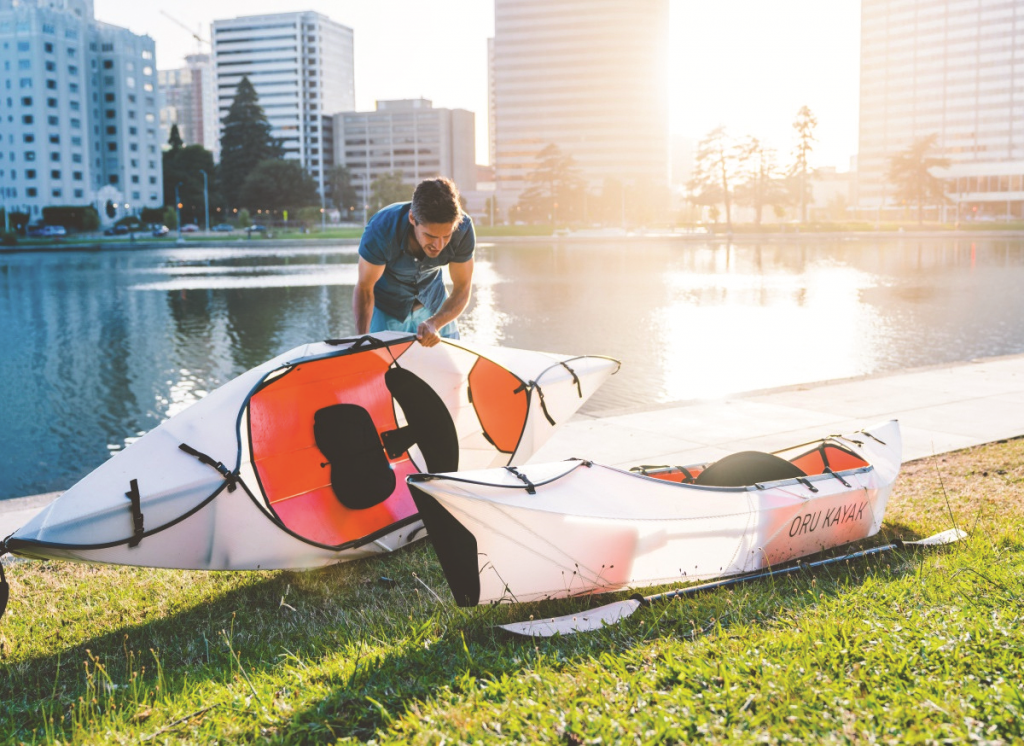 Oru shakes up the boating world once again with the release of the world's lightest, most packable kayak. Meet the Oru Inlet, a futuristic haiku of a boat that easily fits in the trunk of a sedan and sets up in mere minutes. The 10-foot-long Inlet weighs only 20 pounds and folds down to 40 inches by 12 inches by 20 inches, which is plenty small for carrying it on the subway or on a portage expedition to secret fishing holes you'd only ever dreamed of launching a boat. Thanks to a truly innovative and proprietary folding pattern, the Inlet boasts a speedy box-to-boat assembly.
Trending Design: Aston Martin's Q Division Custom Garages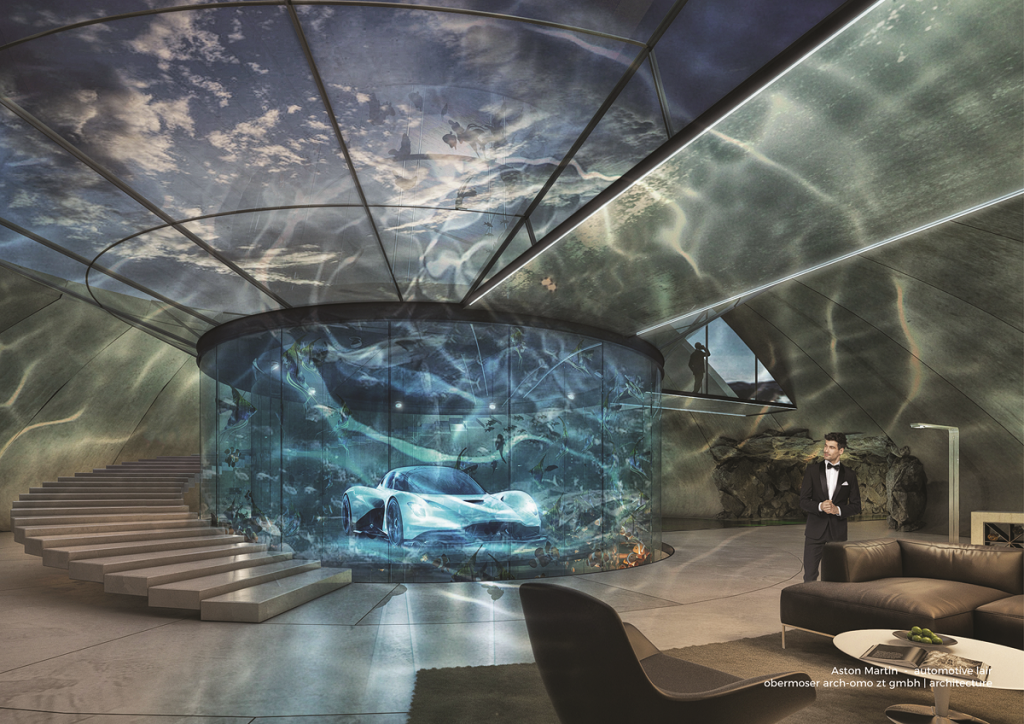 Would you park your Valhalla in just any bog standard three car garage? We think not. Aston Martin's Q Division keeps raising the bar, especially with its recent announcement launching their new Automotive Galleries and Lairs Department. Apparently, developing divine hypercars and venturing into the world of penthouses wasn't enough for this ambitious specialty team. One of the remarkable designs to catch our eye at their Concours d'Elegance launch pictured a Valkyrie parked in a high concept gallery beneath a dramatic circular fish tank.
Trending Charter: Baglietto 43m Explorer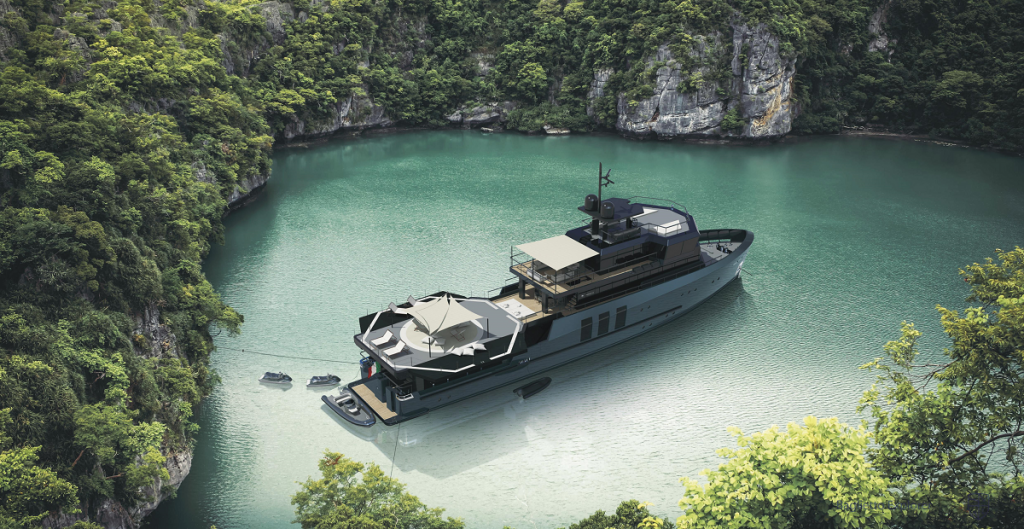 Italian shipyard Baglietto certainly had billionaire anglers in mind when it announced the 43 meter Baglietto Explorer, designed by the Italian firm Santa Maria Magnolfi. The vessel was conceived with a view to create a real explorer yacht, inspired by work boats and warships. Designed for an owner who favors fishing, this version would host on deck a 28' sportfishing boat, alongside a 6-meter rescue tender.
Trending Timepiece: Roger Dubuis Excalibur Spider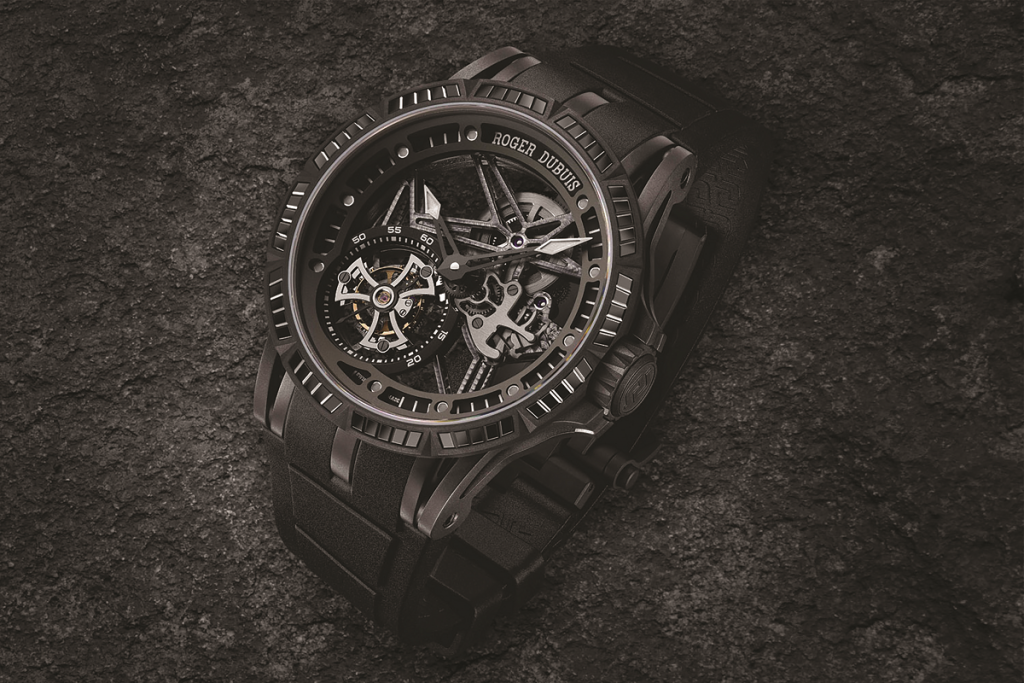 Roger Dubuis, one of the most innovative watchmakers of the modern era, releases the latest addition to the Excalibur Collection – the Excalibur Spider Carbon Watch. We applaud the use of such a daring material, drawing inspiration from both technology and art. The first ever watch created by Dubuis to offer a full carbon structure: the case, caliber and bracelet are all made of multi‑layer carbon. Super light, super comfortable yet with a substantial, masculine footprint on the wrist.
Trending Timepiece: Ulysse Nardin Skeleton X Magma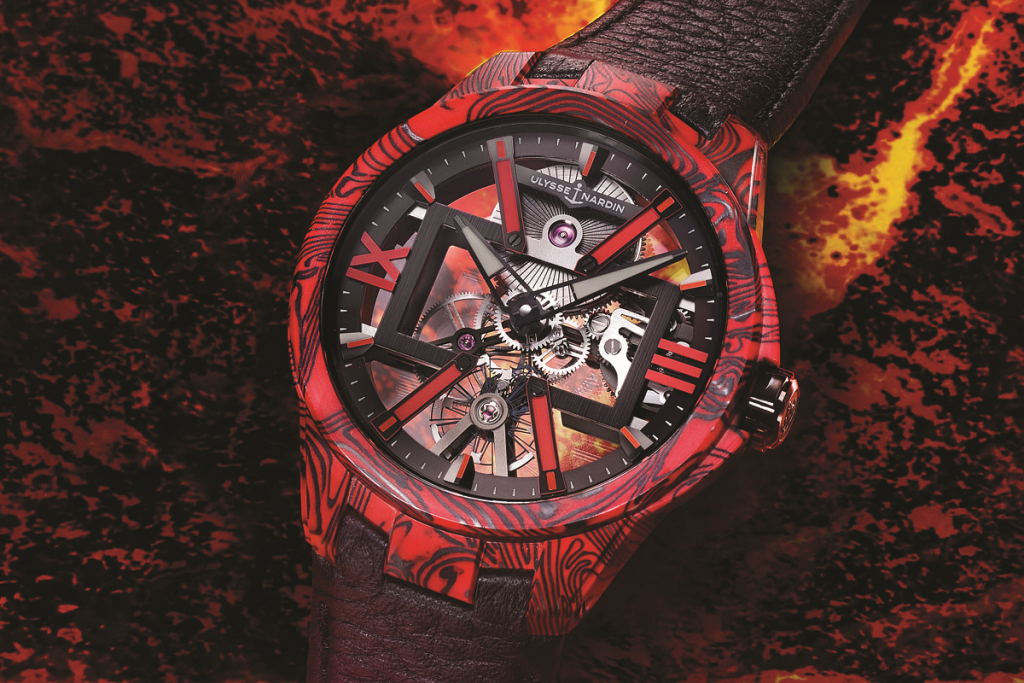 Safe to say the Ulysse Nardin Skeleton X Magma is an extremely bold take on the Executive Skeleton X design that was first unveiled in January at SIHH. For the Skeleton X Magma, the watchmaker used a similar process to combine carbon fiber with a chic marbled epoxy resin in bright red to create the case's utterly distinct look. This process means that each face will emerge with a marbled individuality unique to each timepiece.
Trending Concept: TERA-1 3D-Printed Cabin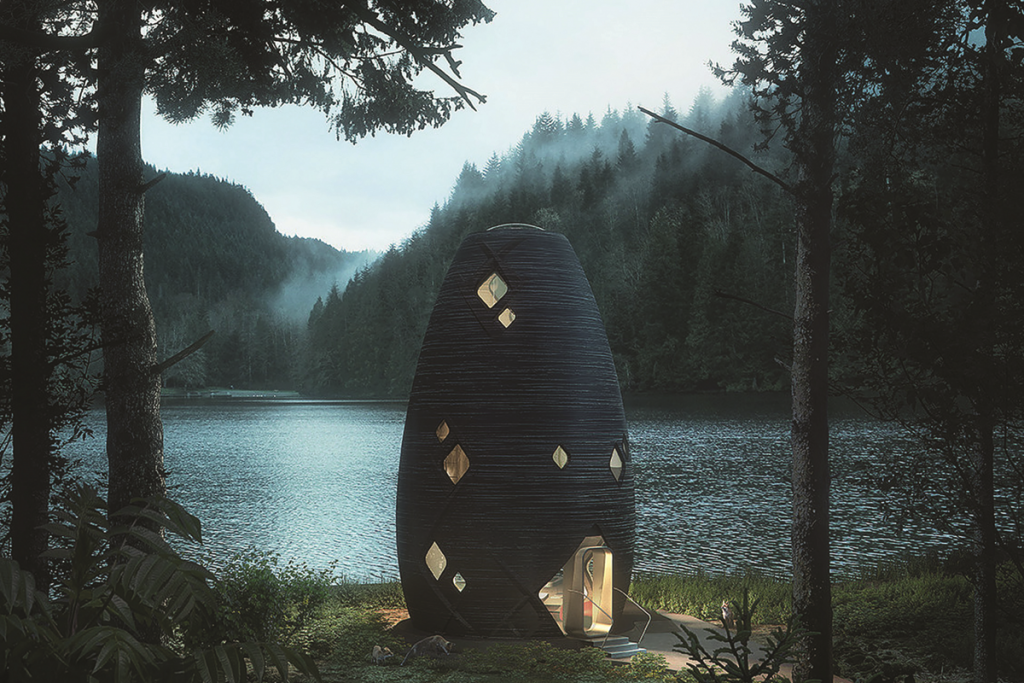 Fantasize about colonizing Mars? This may very well be the first step. Using the same space-grade technology as their NASA Centennial Challenge-winning Marsha, AI SpaceFactory has created the Tera Cabin. The ingenious 3D-printed habitat is situated on the Hudson River, giving guests a taste of what life on another planet would be like. It features a living area, sleeping loft, and bathroom, while an outdoor terrace overlooks the riverbank. Each stay will contribute to research as well as funding future projects. Tera will be available to book starting March 2020.
Trending Concept: Deliveroo Helicopter Dining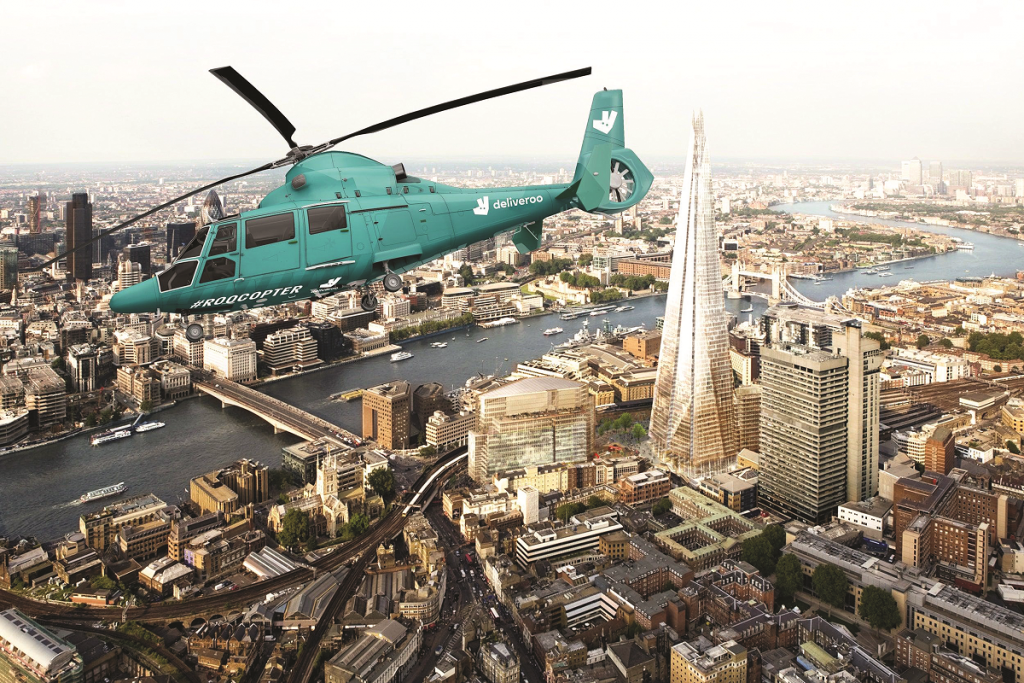 Londoners have always taken social grand gestures to the next level. Leave it to restaurant delivery platform Delivaroo to unveil a one-of-its-kind helicopter restaurant over the city of London. Roocopter One, the world's first helicopter restaurant was created in association with Charter-A. Those who book a "table" are able to bring along up to five guests for a sizzle reel worthy culinary rendezvous. Food orders will be sourced from local restaurants to the Battersea helipad, then up, up and away, you're feasting on prime rib while looking down on the London Eye.