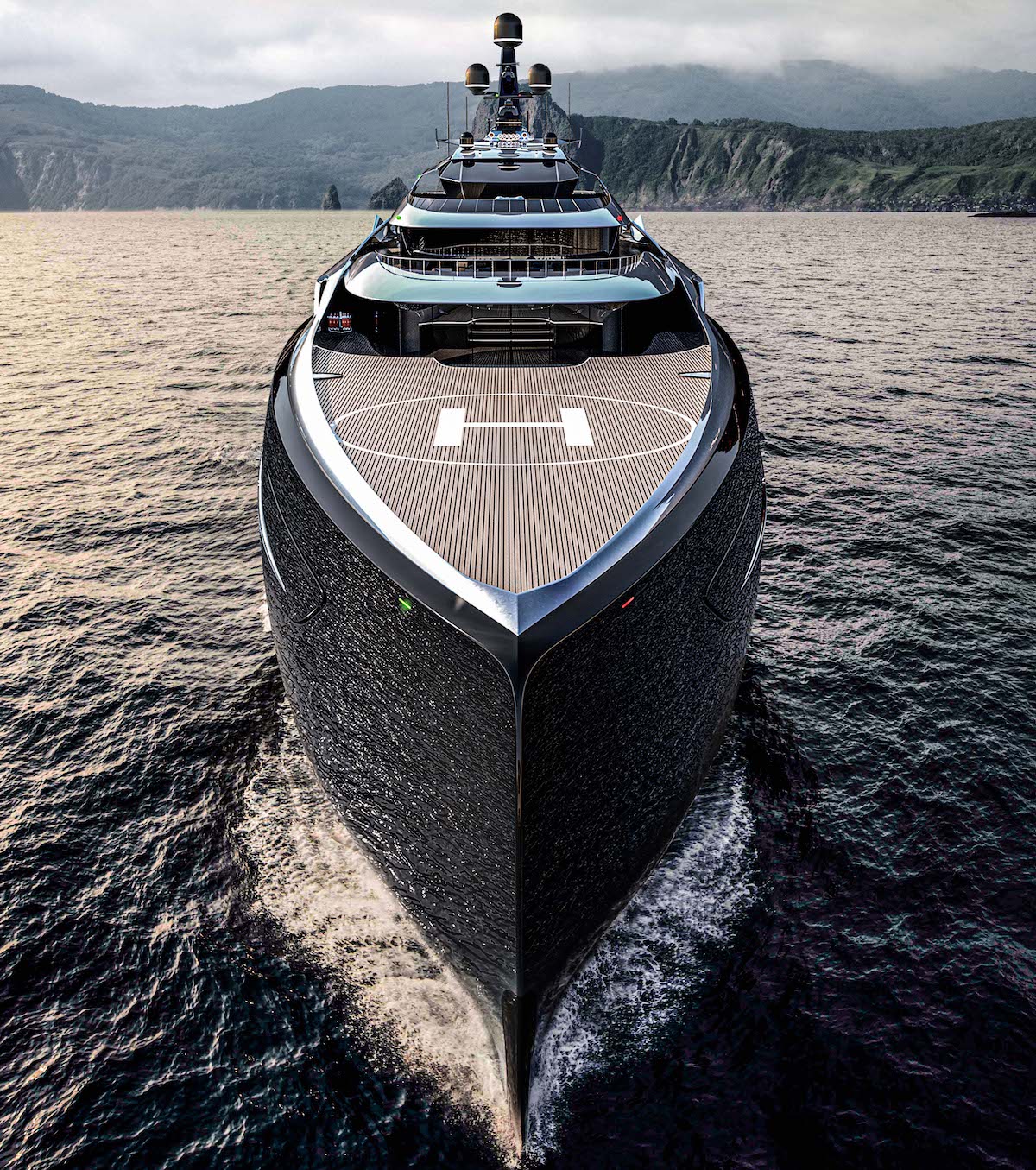 Purveyors of fine living possess an unquenchable thirst for finding the absolute best of the best. As the tides of the world continue to change, we've set sail to navigate the seas of luxury and provide you with yet another comprehensive collection of the season's must-have items for the affluent jetsetter. Opulent ocean liners, lavishly adorned wristwear, and exclusive new spirits seem to barely break the surface of our deep dive into the industry's latest trends.
Trending Concept: Project Centauro by Officina Armare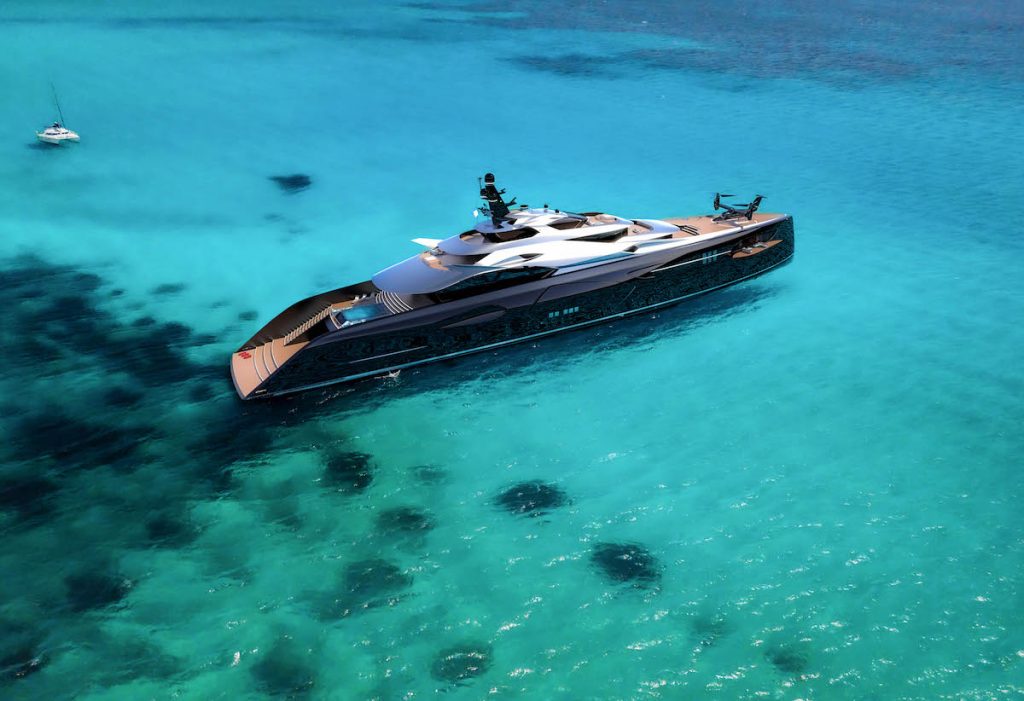 Known as Project Centauro, the 360-foot vessel looks like a cross between a battleship and a technologically advanced spaceship. It's the latest in a series of innovative superyacht concepts to be revealed in the past few months, as naval architects and designers attempt to push boundaries as far as they can. With a glossy black hull, strong lines and a foredeck helipad, it's a magnificent sight to behold and would be a glorious way to travel.
www.officinaarmare.com/project-centauro
Trending Jewelry: Jaeger-Lecoultre 101 Feuille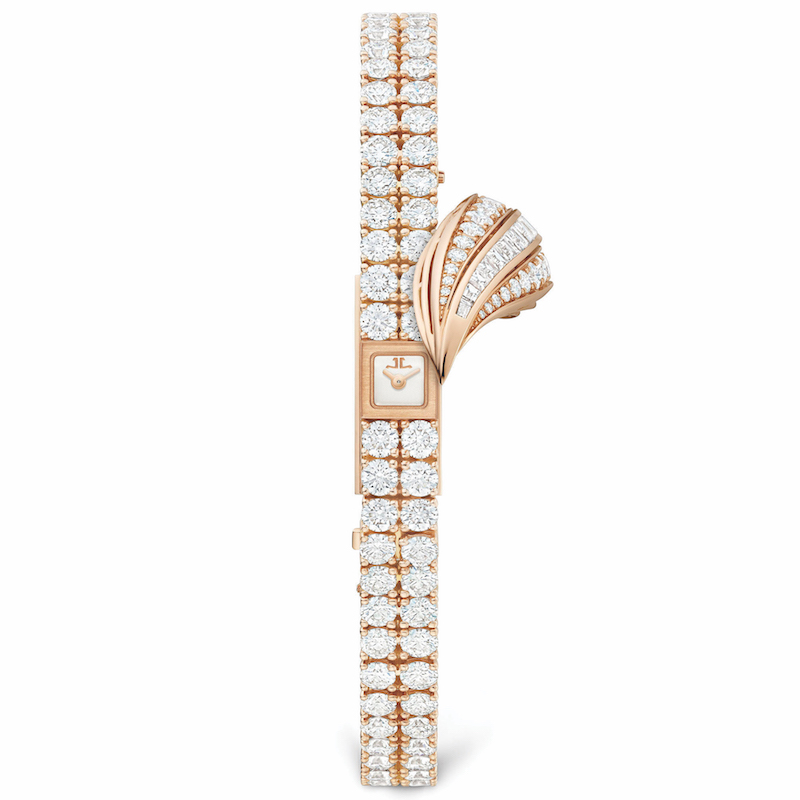 After the 101 Reine and 101 Feuille interpretations debuted to rave reviews at the 2018 Venice Film Festival, the Grande Maison drew once more from its illustrious legacy to bring an icon back to life, which was first created in 1959. Under the refined leaf design, this jewelry-watch revival conceals the renowned Jaeger-LeCoultre Calibre 101. Developed in 1929, it remains the smallest mechanical movement in the world to this day. Think perfectly scaled, seamless, and nothing short of spectacular.
Trending Accessory: Chanel Water Bottle with Quilted Lambskin Flask Bag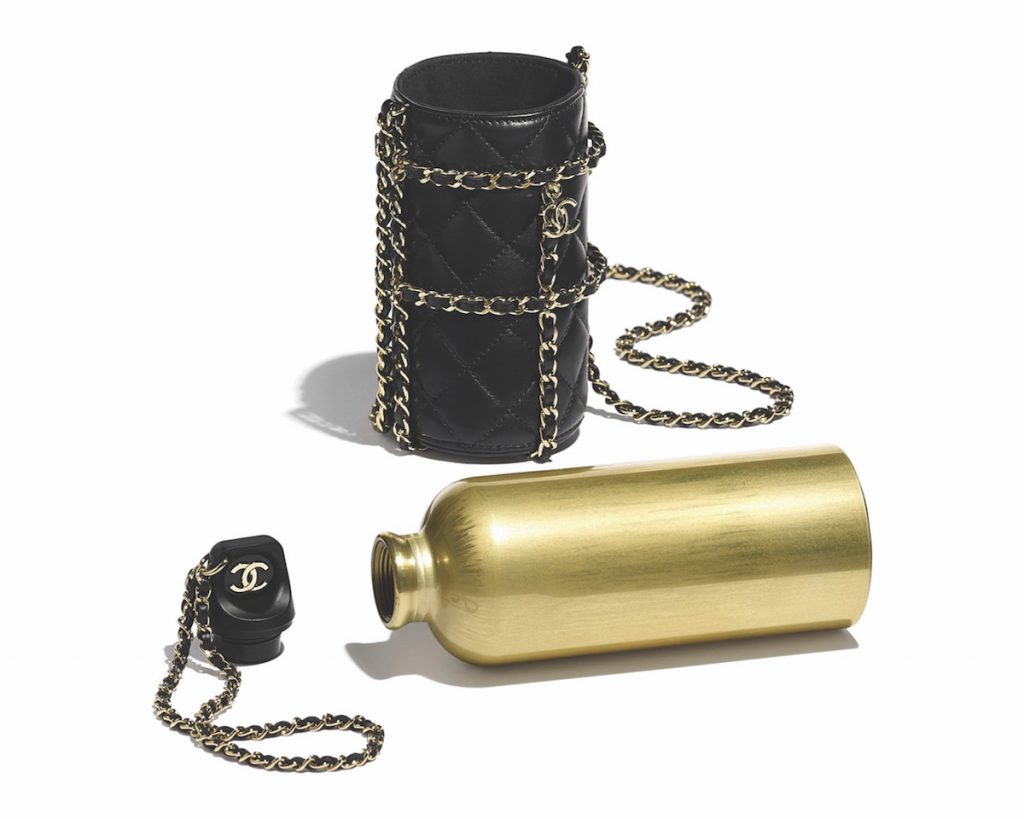 Insatiable thirst for on-trend fashion is likely driving interest in this latest Chanel bag more than any eco cred gains. Luxury-loving devotees are thirstier than ever for the brand's gold tone water bottle enrobed in a lambskin flask bag. Chanel's signature quilted design and a long gold chain strap gives hydrating at Paris Fashion Week a whole new cache. Ditching single-use plastic to only rest your lips on a flask encased in quilted Chanel leather is pretty extra, to use fashion meme parlance.
Trending New Release: Royal Salute The Time Series 52 Year Old Single Cask Finish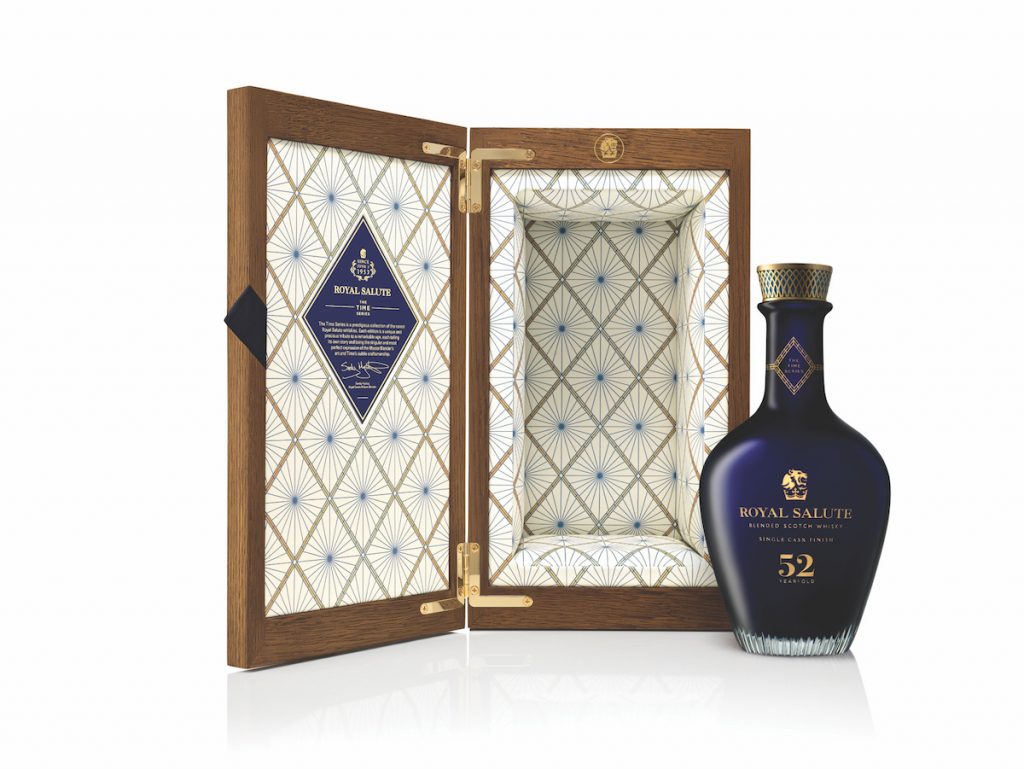 Pernod Ricard-owned scotch brand Royal Salute has launched a 52-year-old blend priced at $30,000. This limited-edition blended whisky has been finished in a single cask for 14 years, before being bottled as part of the Time Series. Intensely fruity aromas of ripe plum, toffee apple and chocolate hazelnut fill the nose. The palate offers notes of sweet marmalade, ginger and cloves, with hints of pears and liquorice that linger in the finish.
Trending New Release: Macallan Honors The Golden Age of Travel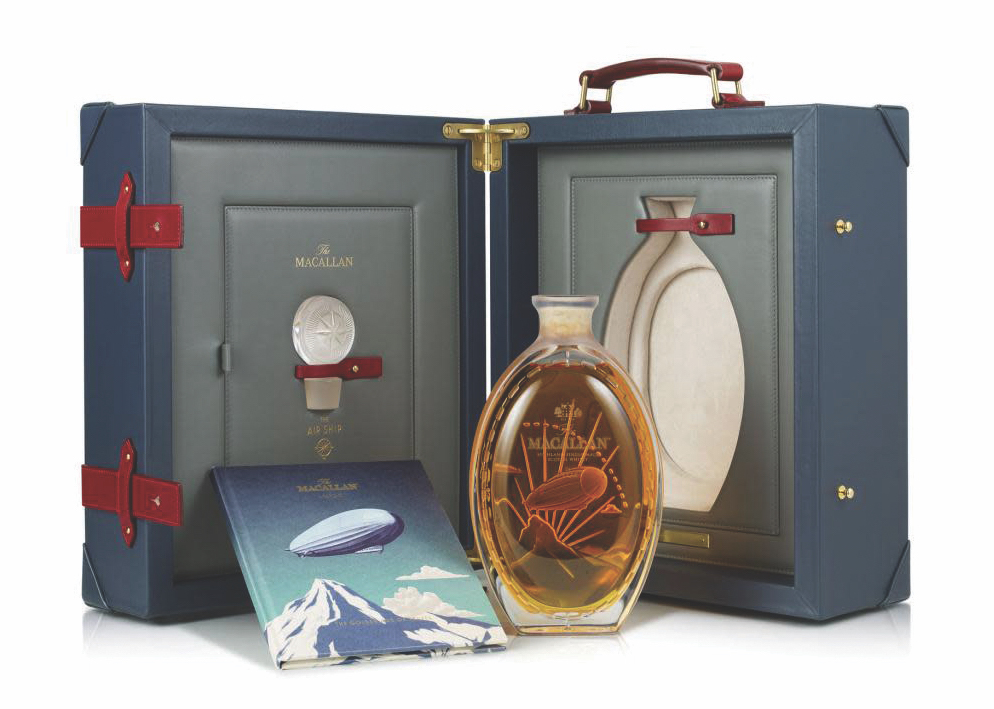 The Macallan honors 1930s Airships with a 35-Year $50,000 single malt scotch. Called The Golden Age of Travel: The Airships, this offering comes in two parts — The Macallan 1940, a 35-year single malt, and a Lalique-crafted crystal decanter adorned with precision-etched aviation imagery and a compass rose stopper. The spirit offers aromas of oak and fruity flora, a smoky dark chocolate and ginger palate. Embodying the aqualine style of the Art Deco period, this limited release is available exclusively through Global Travel Retail and The Macallan Boutiques.
Trending Gadget: Master & Dynamic Introduces the new Louis Vuitton Horizon Earphones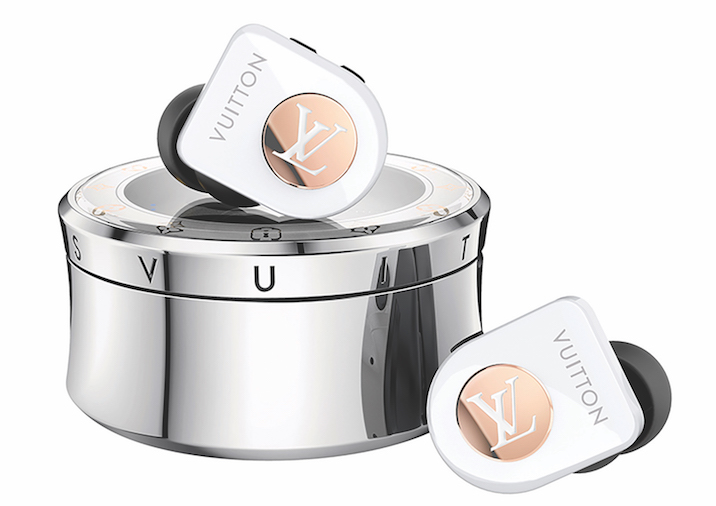 Master & Dynamic partners with Louis Vuitton as the fashion house enters the audio market with a collection of unique wireless earphones. Louis Vuitton Horizon Earphones combines Louis Vuitton's iconic designs with Master & Dynamic leading edge sound technology. The Monogram design, contrasting matte and glossy, and refined metallic lettering all represent Louis Vuitton signature motifs. Master & Dynamic's premium PVD-coated stainless steel acoustic enclosures house 10mm beryllium drivers to produce a warm, renown sound.
Trending Design: Caviar Cyberphone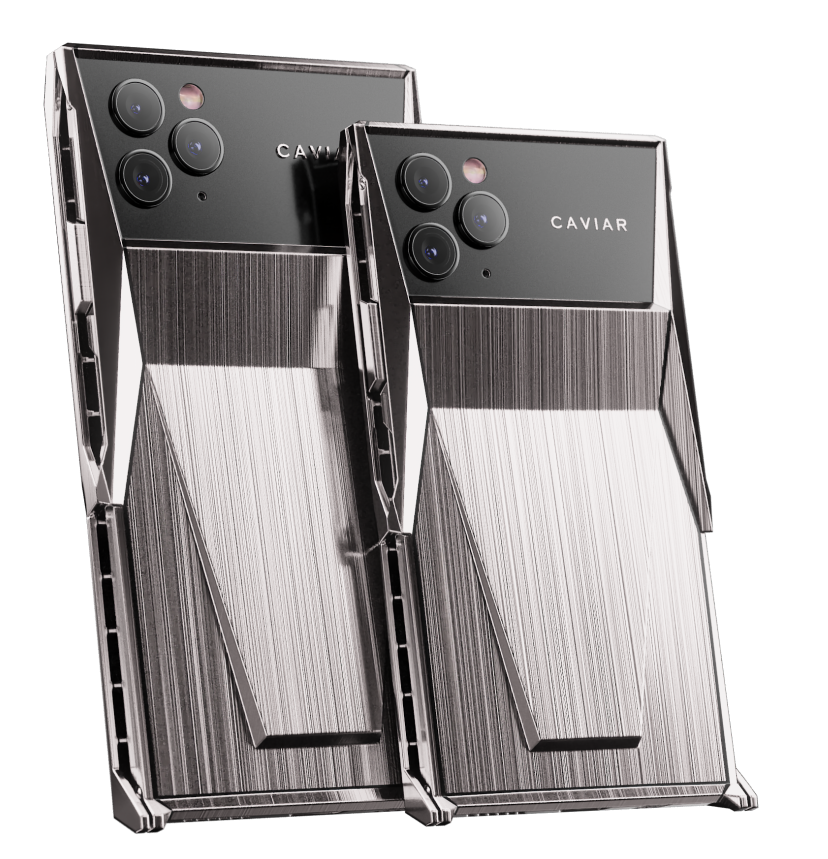 The Caviar Cyberphone is an Apple iPhone 11 Pro with a rather dramatic Elon Musk inspired fabrication. The design is clearly derived from the geometry of the new Tesla Cybertruck. An angular, titanium panel makes up the back of the device, while the screen itself is cleverly covered by a titanium panel that folds back to serve as a built-in stand. Camera specs remain the same, as does the various storage capacities, and the option for a larger Max version.
Trending Auto: 2020 Ford GT Liquid Carbon Edition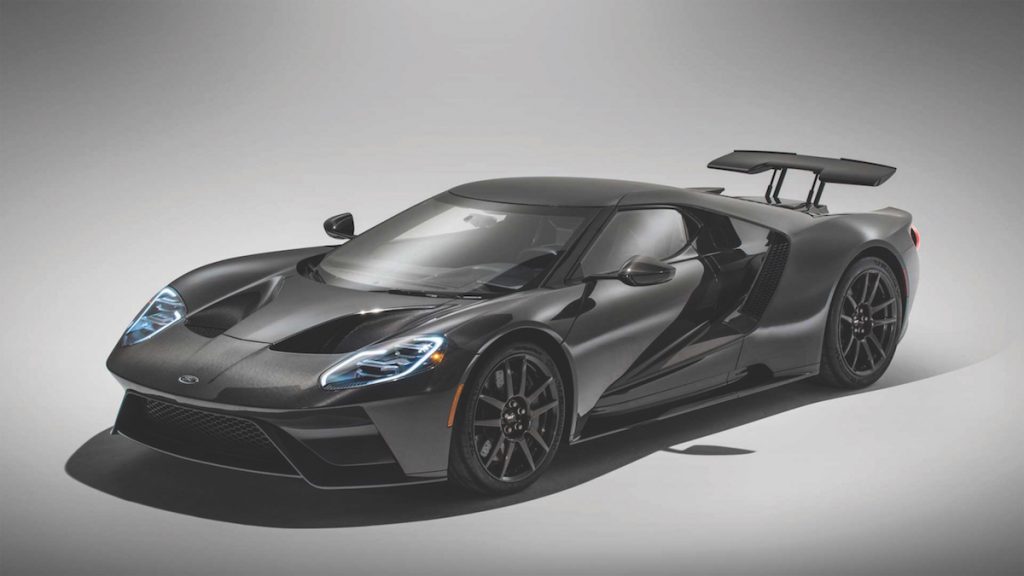 Introduced at the 2020 Chicago Auto Show, this special edition masterpiece requires sheer machining perfection. The carbon-fiber weaves must consistently line up perfectly, as the car is only clear coated and not painted. There is no slick paint job at the end to hide imperfections. Made by hand by carbon specialist Multimatic in Markham, Ontario, there are a limited number of experts skilled in this painstaking technique. The engineers have coaxed an additional 13 horsepower—for a total of 660—from the 3.5-liter EcoBoost twin-turbo V-6.
Trending Concept: Airbus 'MAVERIC'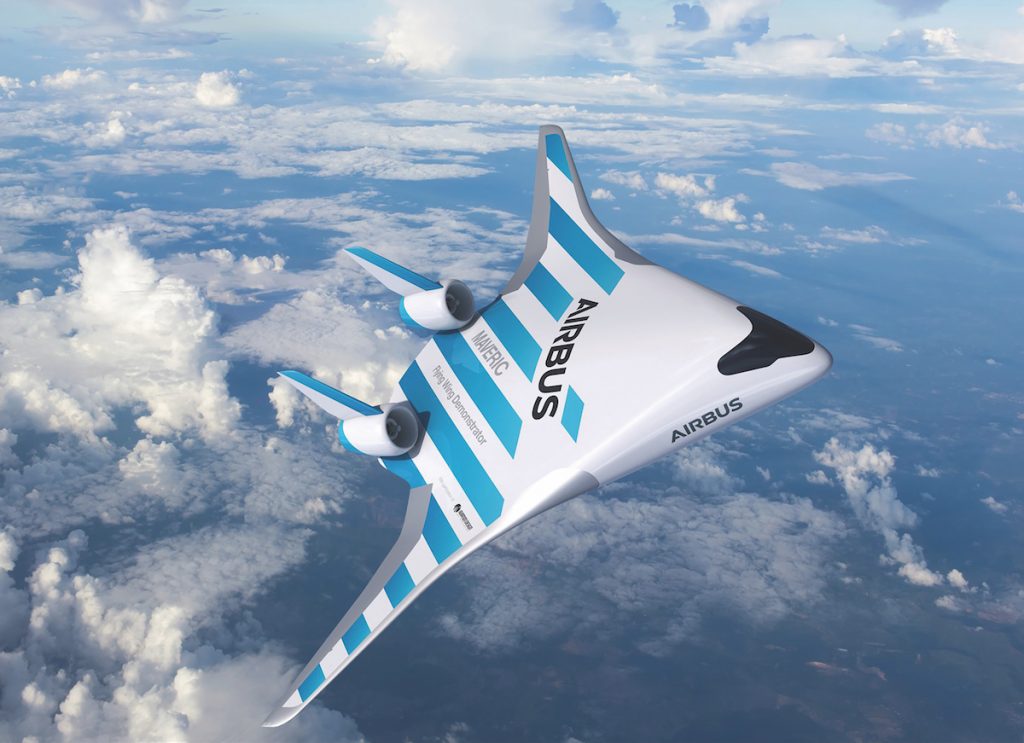 At the recent Singapore Air Show, Airbus revealed an aircraft model it claimed could slash fuel consumption by 20%. The Maveric is the latest incarnation of the blended-wing body. The triangular airfoil design generates lift across the entire fuselage rather than just the wings, reducing drag. With engines positioned above the fuselage, the Maveric generates less noise for ground crew, and allows for the potential of new propulsion options, including hybrid and electric.
Trending Collection: Maybach Icons of Luxury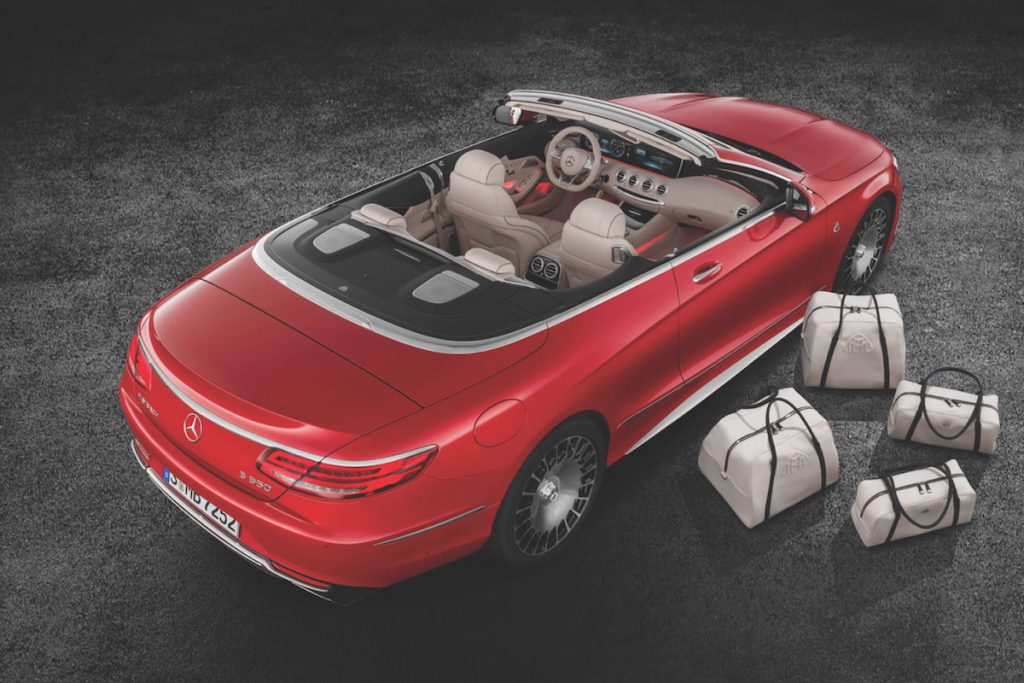 Meet a new range of haute accessories born of the aspirational collaboration of Mercedes-Maybach. The items from this new collection have been beautifully hand crafted from exquisite leathers, using traditional, plant-based tanning. The range of products consists of stylish ladies handbags, travel and business bags for men, design forward sunglasses, spectacles and apparel, and a few statement pieces for tasteful interiors. Embodying the hallmarks of German excellence, Maybach wins the loyalty of true connoisseurs of beauty and brand integrity.
Trending Timepiece: Bvlgari Serpenti Seduttori Tourbillon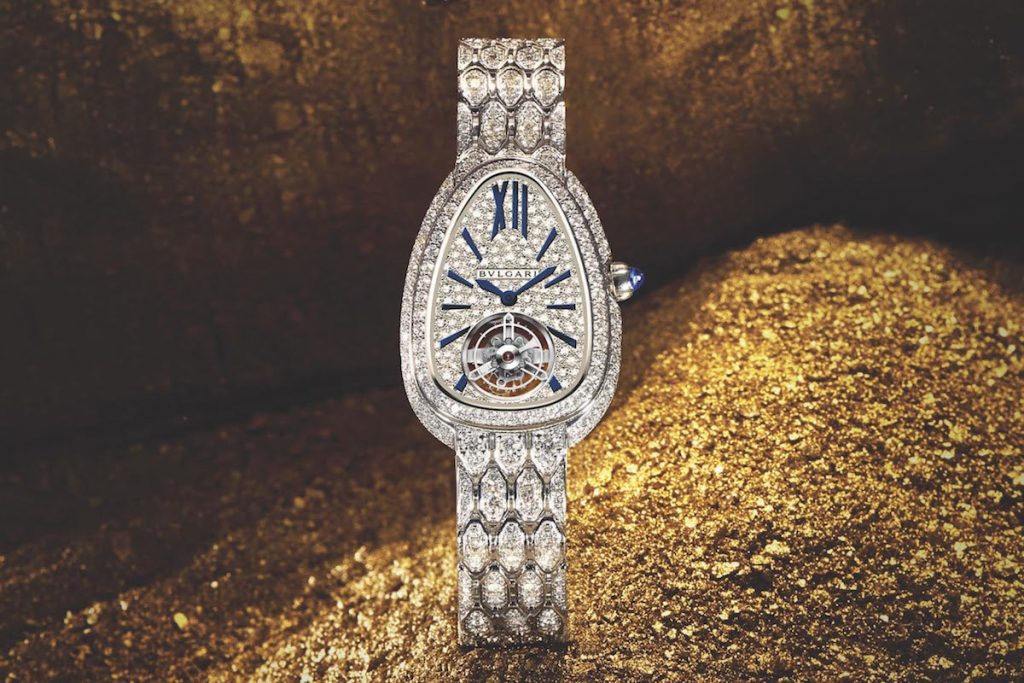 When Bvlgari first released the Seduttori, it had a quartz movement. Now it's back with more panache and pizzazz, and a manual-winding tourbillon movement. Choose between three versions: white gold with diamonds and a leather strap; white gold with diamonds and cleverly scaled bracelet; and rose gold with diamonds and a leather strap. The caliber BVL150 offers a 40-hour power reserve and water-resistance up to 30m. Strap versions have just over 2.5 carats worth of diamonds while the bracelet version boasts over 7.5 carats.
Trending Timepiece: Breguet Extra-Thin Self-Winding Tourbillon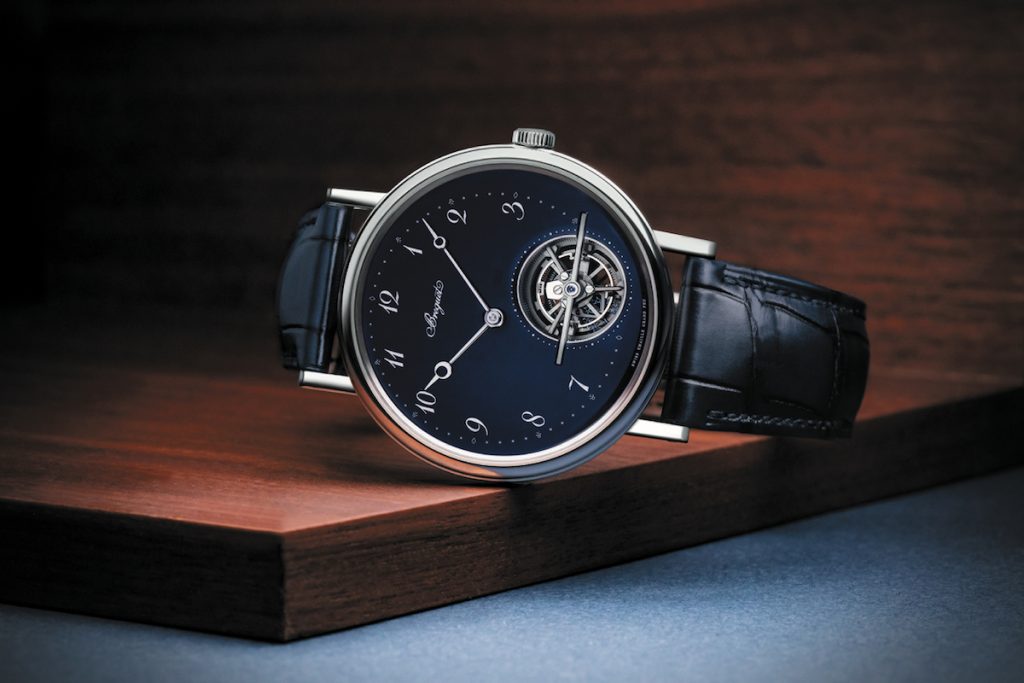 With a simply mesmerizing blue oven-fired enamel dial, Breguet gives watch aficionados a sensual twist to an already successful watch. The case is platinum, and this precious white metal accents the blue enamel dial rather fetchingly. Our favorite design feature? The super svelte case clocks in at a height of 7.45 mm, allowing the Breguet Tourbillon Extra-Thin to glide easily under the cuff of a fine tailored dress shirt.