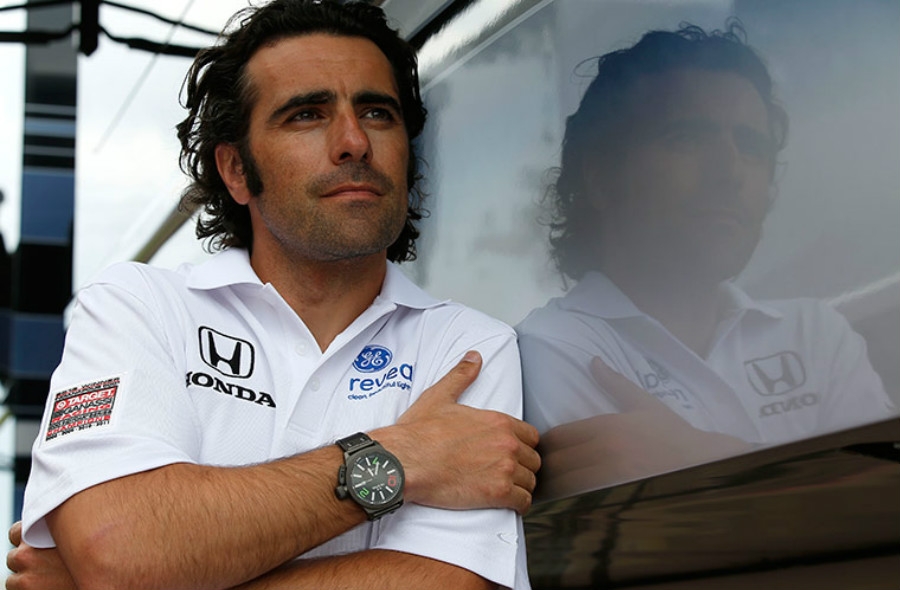 TW Steel is delighted to honour brand ambassador and multiple IndyCar Series Champion, Dario Franchitti, with a brand new limited edition timepiece – the CEO Canteen Automatic Dario Franchitti (CE1200 – 50mm), the first model from the brand new CEO Canteen Automatic collection.
Franchitti, a proud ambassador for the brand 'Big in Oversized Watches' since 2010, has undoubtedly cemented his status as one of IndyCar's all-time great drivers. Now a three-time Indy 500 Winner, following his latest success at the Indianapolis Motor Speedway in 2012, the four-time IndyCar Series Champion continues to collect the accolades in North America.
In the wake of his continued on-track successes, and also the popularity of his two previous TW Steel timepieces – the Grandeur Tech editions (TW607 & TW608) and the Swiss Automatic Limited Editions (TW887 & TW888), TW Steel is proud to unveil the all-new CEO Canteen Automatic Dario Franchitti Limited Edition.
Limited to a production run of just 500 pieces, the CE1200, will be available as a 50mm execution only. It features a 9015 Automatic movement from Miyota with a sapphire glass see-through caseback. The 9015 is only fitting for Dario's new model as it's a more refined movement, with an increased focus on performance featuring 24 jewels with 28.800HZ (8 beats per second) – enjoying less deviation and less friction between the moving parts.
"Dario is a true watch aficionado, we're delighted to produce another piece with his signature design to it," stated TW Steel CEO, Jordy Cobelens. "He continues to compete at the highest level and we've incorporated that into his latest model by using the likes of the 9015 movement for better performance. Dario's TW Steel executions are popular and I know this will be no different."
"I'm tremendously excited to have another TW Steel designed with my name attached to it," enthused Franchitti – who competes for Target Chip Ganassi Racing in IndyCar. "At 50mm this is truly my 'Big Time' addition to the collection and I love it, it's not subtle but it's definitely got a refined masculinity to it. We've carried the theme of the previous watches into this one but by going with the Canteen style, we're opening up a new level of interest and appeal I'm sure."
The CE1200 boasts a black dial housed in a sandblasted PVD dark titanium coated case with a hammered bezel. As with previous Franchitti editions, the number 10 stands out in a bold red, reflecting his current car number, while the 2 and 7 sport green to honour the No.27 he raced to win his first Indy 500 and IndyCar Championship back in 2007. The piece also features a stylish black leather strap with thick stitching and metal pieces and is 10 ATM water resistant.
TW Steel is a private, family-owned company founded in Amsterdam in 2005 now retailing in over 100 countries and counting worldwide. TW Steel is the 'Official Timing Partner' of the Sahara Force India Formula One Team and an 'Official Sponsor' of the Yamaha Factory Racing Team in MotoGP.