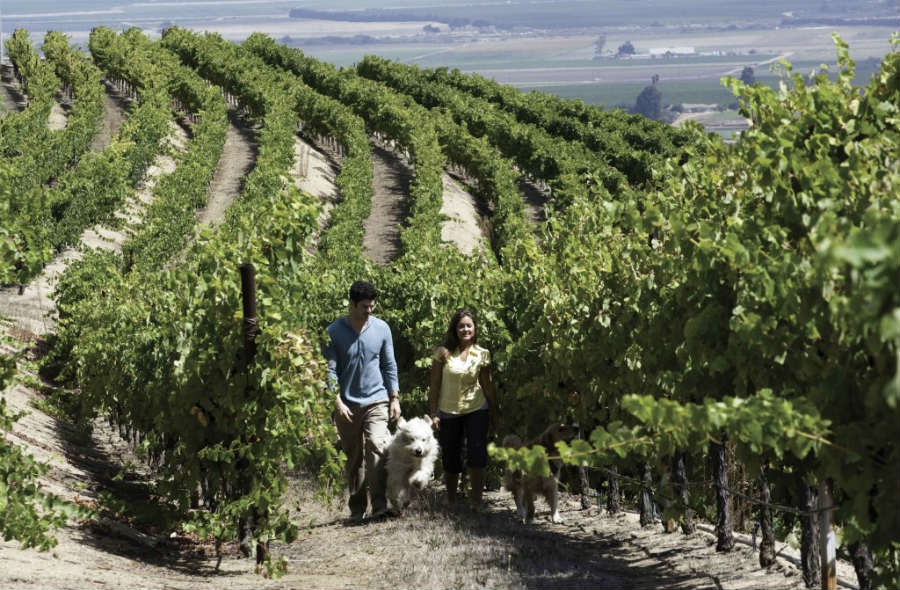 The Monterey County Vintners & Growers Association hosts the county's signature wine event, the Winemakers' Celebration, on May 3, 2014 in picturesque Carmel-by-the-Sea.
Celebrating the wines and winemakers of Monterey County's world class growing region, the event will display over 100 incredible wines as Dolores Street (between Ocean & 7th) is transformed into an atmosphere reminiscent of a European village street festival.
Both the experienced wine lover and relative newcomer will enjoy the 22nd Annual Winemakers' Celebration as it features an array of offerings over 100 exquisite wines from Monterey County to taste and compare. Taste small bites highlighting local ingredients from renowned local guest chefs. Experience winemaking grape growing and cooking demonstrations and mini-workshops on wine and food pairing essentials, expert tasting tips. Growers and winemakers on hand to meet and share in the experience with live musical performances by talented local artists.
Winemakers' Celebration
VIP Experience: 1:00pm – 2:00pm, $95
The VIP Experience will be a limited number of tickets that allow you to enter the event an hour early and spend time with Monterey County's winemakers themselves as they educate and entertain, pouring exclusive vintages in a vertical pour so you can taste the rich history of our wines first hand. There will also be private seminars and demonstrations to choose from as you get an inside look into the world of Monterey wines.
Main Event: 2:00pm – 5:00pm, $65
The Main Event will certainly be a celebration to remember as you experience the full array of what Monterey Wine Country has to offer. Enjoy contemporary music, live demonstrations and help yourself to small bites prepared from only the best local chefs – all while you discover your favorite wines in picturesque Carmel-by-the-Sea.
22nd Annual Winemakers' Celebration Participating Wineries:
Bernardus Winery – Blair Estate – Boekenoogen Wines – Caraccioli Cellars – Carmel Road – Chalone Vineyards – Cima Collina – Coastview Vineyard – Dawn's Dream – DeTierra Vineyard – Estancia – Galante Vineyards – Hahn Winery – Holman Ranch Vineyards – J.Lohr Vineyards & Wines – Kori Wines – Le P'tit Paysan – Marin's Vineyard – Manzoni Vineyards – Mercy Vineyards – Paraiso Vineyards – Pierce Ranch Vineyards – Puma Road Winery – Silvestri Vineyards – Shale Canyon Winery – Ventana Wines – Wente Vineyards – Windy Oaks Winery – Wrath Wines.
Visit eventbrite.com to purchase tickets.