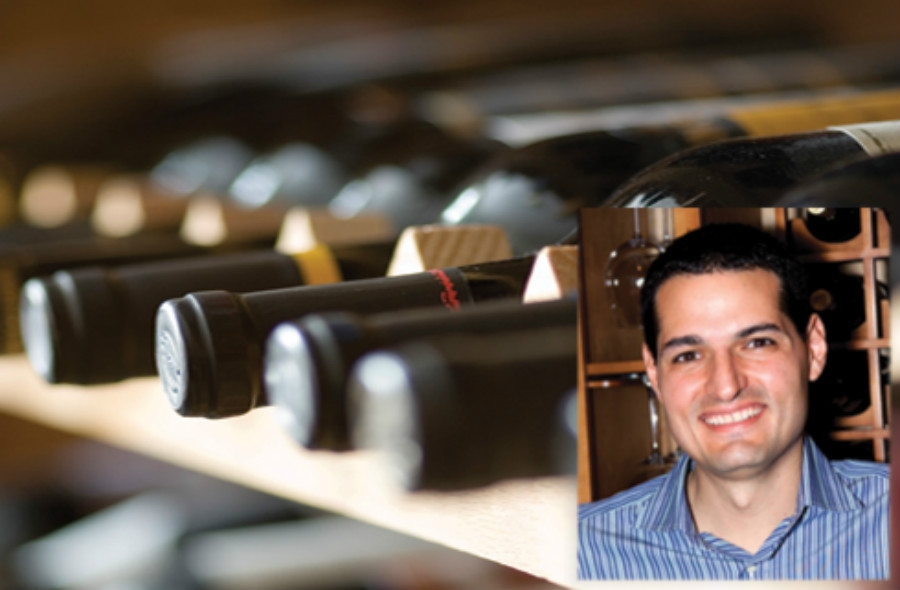 As a wine critic for The Wine Advocate and eRobertParker.com, Antonio Galloni is a world-famous wine critic whose reviews and opinions influence wine-buying trends all over the world.
He reviews the wines of California, Italy, Burgundy and Champagne. Galloni began his wine writing career when he first published the Piedmont Report, which rapidly became the guide of choice in more than 25 countries. Robert Parker invited him to join his team in 2006 and named Galloni his successor for new California vintages in 2011. Galloni holds a bachelor's degree from the Berklee College of Music and a master's from MIT/Sloan School of Management and lives in New York City with his wife and children.
Antonio Galloni Interview Q and A
Q. What is the significance of your appointment to the California wine region?
A. Clearly there has been a passing of the torch from Robert Parker to me. Bob has been covering California wines for several decades, and naturally change can be a bit unnerving at first. But now, a year later, it seems like the transition has been pretty smooth. No two people are alike, but I don't think my appointment is all that significant because most of the time, Bob and I have pretty similar views, as our scores in The Wine Advocate and eRobertParker.com have reflected.
Q. Americans always like to think we do things better than anyone in the world—how does the California wine region stack up with some other great regions globally?
A. The first part of statement is true of all countries, but I think that a little passion, nationalism and fire in the belly is a good thing. There is no question California is one of the world's great wine regions. California itself is vast, though, and really needs to be thought of as a group of winemaking regions. The Central Coast, Sonoma and Napa Valley are all unique and each is capable of producing world-class wines. Then there are lesser-known parts of the state, such as Anderson Valley that have yet to be fully discovered.
Q. Many of our readers are extremely sophisticated in their wine tastes—for those not as much, how would you describe your impact on the wine industry.
A. Our goal at The Wine Advocate and eRobertParker.com is to help readers find wines they will enjoy at all stages of wine appreciation – from beginner to expert. We review many of the hard-to-find, cult wines but pay equal attention to budget-friendly wines under $25. We aim to recognize those wineries that are doing exceptional work while pointing out those that underachieve. I hope readers will find our reviews increase their enjoyment of wine and hopefully turn them on to regions or producers they would have otherwise not known about.
Q. Every different wine critic has their own style, tastes and idiosyncrasies of course—what sets you apart from other critics?
A. I think what has always set me apart from most other critics has been a breadth of coverage that recognizes excellence in all styles.
Q. Can you explain the genesis of how you became the "new face/voice" of the California wine industry?
A. I started writing at The Wine Advocate in 2006, covering the wines of Italy. In 2008 I added Champagne. Robert Parker and I wanted to increase the coverage of California wines in hard copy and at eRobertParker.com. We had talked about that shared goal for a long time. A few years ago Bob felt that keeping up with all of the new California wines and wineries was a challenge. At the same time, Bob wanted to spend more time doing thematic tastings. That is when we started talking seriously about dividing coverage. Bob is still very much involved. He continues to do historical vintage retrospectives and vertical tastings, while I cover new releases. We now have the most extensive coverage of California wines we have ever had in our 34-year history.
Q. Can you tell us what Robert Parker has meant to your climb?
A. First and foremost, through his writing Bob introduced me to so many wines I would have never tried otherwise. Bob was an early role model in inspiring me to take up wine criticism. Later, he played a big part in convincing me to leave the world of finance and focus on wine writing, which he had long held was my true calling. Beyond work, Bob has always been an inspiration on a personal level.
Q. Tell us why local winemakers might be nervous of Mr. Parker's expertise?
A. You would have to ask the winemakers that. If I were a winemaker, I am sure I would be nervous showing my wine to someone with a long history of having tasted the world's greatest, reference-point wines.
Q. How do you discover the "next great wine producer?"
A. There really is no secret. It just comes down to spending a significant amount of time in each of the regions I cover and always tasting with an open mind. There is no substitute for hard work.
Q. There are a lot of lesser-known wineries that have received great acclaim—what is exciting about them?
A. That really depends. Sometimes it is a historical vineyard that is the main story, which is the case at Vine Hill Ranch. The Phillips family sold their grapes to a number of high-quality wineries nearby, but now they are also making wines on their own. In other cases, it might be winemakers who are a bit reclusive and who have at times flown under the radar, such as Randy Dunn or Philip Togni. In yet other instances, it could be the emergence of a new project, such as Realm or Arnot-Roberts where the principals are young, passionate and intensely motivated to do great things.
Q. Do consumers and distributors care about wine ratings? Why are they so important in the industry?
A. I think they do. There is just so much choice today that people need someone to sort through it all. The reality is that there have never been so many great wines made in every region across the world. It can be daunting at times. That is when an expert opinion can be helpful.
Q. How much influence does a wine critic's "critique" have on a region or particular wine?
A. Reviews can have some impact in the short-term, especially if they are very high or very low, but I think in most cases the marketplace is the ultimate judge of quality over the long-term. One only has to look at pricing in auction markets to understand which wines hold their value over time and which ones don't.
Q. How do you feel you'll be accepted in the industry in this new role?
A. So far, it feels like I have been accepted very well. The winemakers I have met have all been exceedingly gracious and generous with their time.
Q. If you don't personally like a particular varietal, is it difficult to write/critique it effectively?
A. I can't think of a single major grape variety I don't like – at least in the regions I cover! It has never been an issue.
Q. How much personal opinion can you inject into your critique, especially knowing consumers and readers want to know as much information about the wine and their tastes could be different than yours.
A. All opinions and reviews are subjective, whether they are about wine, food, art, technology or any other subject. I think a successful critic in any field has to be fair, open-minded and consistent. I aspire to write reviews that accurately describe what is in the glass while giving consumers enough information to make their own choices – always with passion, integrity and insight. My own likes and dislikes should never be an issue, unless there are noticeable flaws in a wine.
California Cellar Essentials
By Antoni Galloni
Ramey 2009 Chardonnay Ritchie Vineyard 94
It's hard to go wrong with anything David Ramey puts into the bottle. His Chardonnay Ritchie Vineyard is a great version from one of Sonoma's very finest vineyards.
Littorai 2009 Chardonnay Thieriot Vineyard 96
Proprietor Ted Lemon honed his skills in the cellars of Burgundy. Lemon's 2009 Chardonnay Thieriot Vineyard is a superb example of Sonoma Coast Chardonnay.
Kistler 2009 Pinot Noir Occidental Station Cuvee Catherine 97
Steve Kistler has crafted compelling Chardonnays and Pinot Noirs for four decades. His 2009 Pinots are all exceptional, but the Cuvee Catherine is truly special, and well worth the effort of seeking out.
David Abreu 2008 Proprietary Red Thorevilos 98
Winemaker Brad Grimes made a stunning Thorevilos in 2008. With a blend of 55% Cabernet Sauvignon, 30% Cabernet Franc and 15% Petit Verdot, it is one of the wines of the vintage. The Abreu wines are expensive but worth every penny.
Spottswoode 2009 Cabernet Sauvignon 96+
Spottswoode's 2009 Cabernet Sauvignon emerges from pristine vineyards tucked behind St. Helena, one of Napa Valley's most quaint towns. The wine is a model of classic elegance married to power and structure.