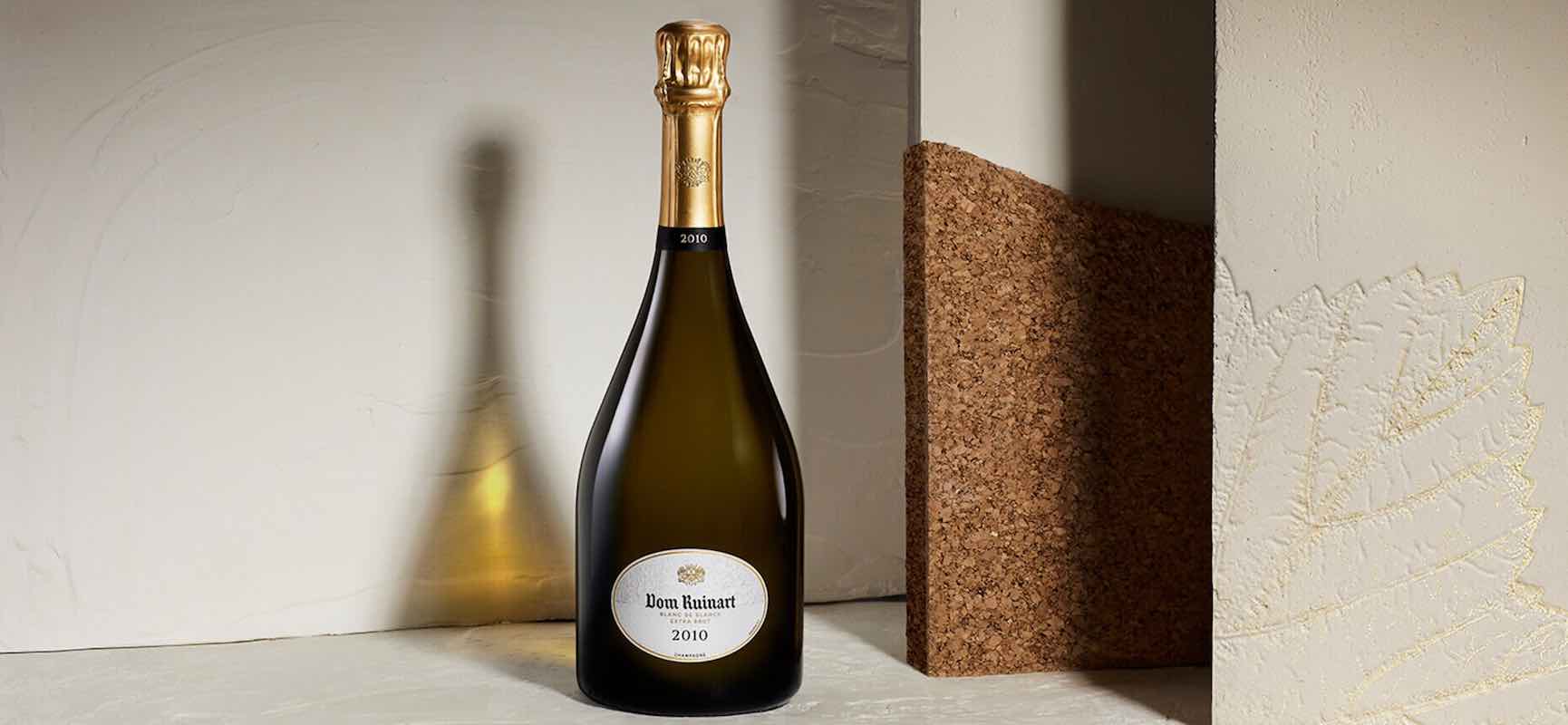 Admired for its celebratory flair, champagne is at the heart of every good moment. What better way to relish in a new romance, notable success, or impressive milestone than by savoring your sips in a crystal flute. But not all champagne is created equal or appeals to every connoisseur. Whether you choose Doux, a sweeter French sparkling, or a food-friendly Brut, the bubbly aftertaste will be sure to tickle your tastebuds. There's a new favorite in the world of champagne, and it's been chosen for the second time in a row, so it's bound to impress.
The notable selection is Dom Ruinart Blanc de Blancs 2010. Awarded the prestigious title of 'Supreme World Champion', this bubbly beverage was voted best in class at the Champagne & Sparkling Wine World Championship in London. Tom Stevenson, Essi Avellan, and George Markus judged the selections. Even though it has won this same accolade in the past, it was chosen this year based on the intuitive team behind Ruinart. Many would agree, it's apparent when an oenological brand pours their heart and soul into a spirit.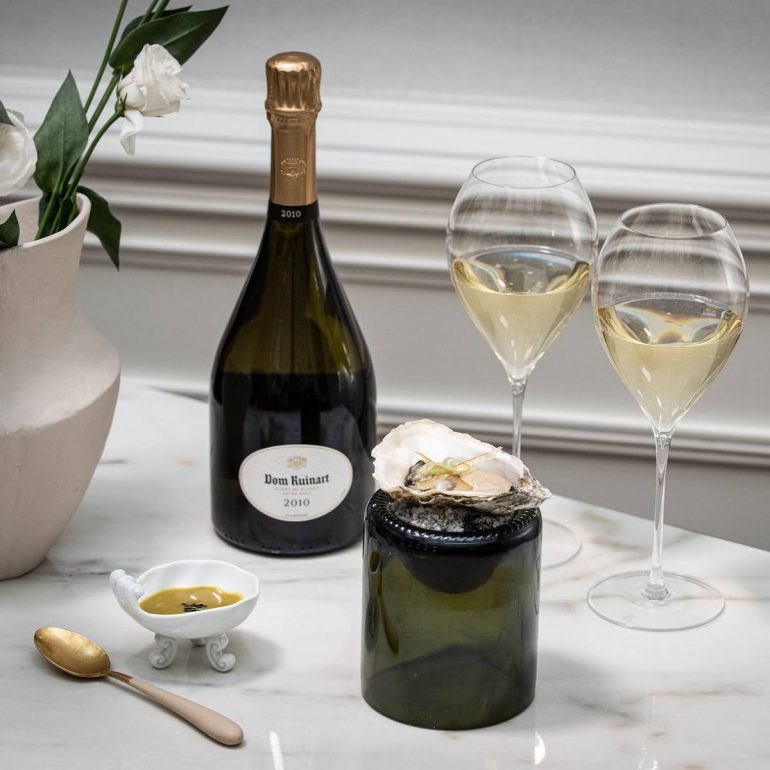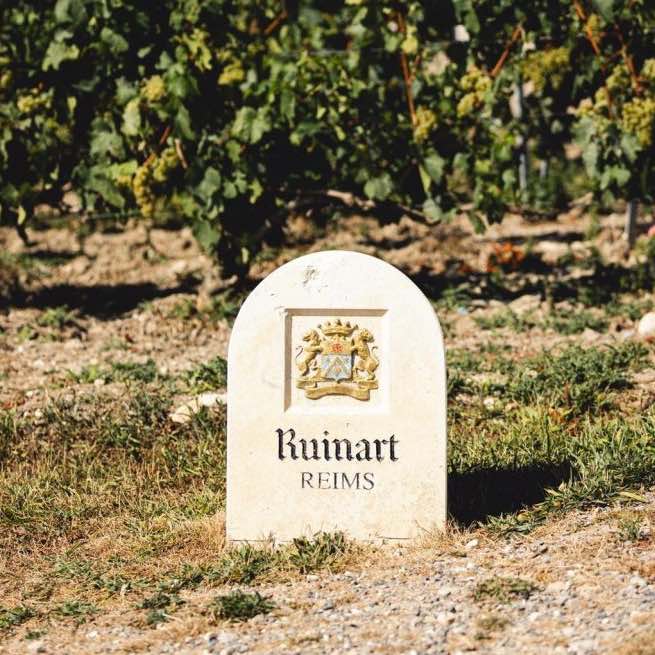 As you'd imagine, the taste is quite extraordinary, but unlike others in its class, it has a profound story to tell. The delightful vintage celebrates the social graces of those who enjoy it. This rich varietal is made of Chardonnay Grand Crus – 90% from Côte des Blancs and 10% from Montagne de Reims. This fine cuvée mostly stands out for its aging process. The oenology behind this one incorporates an interesting component. The addition of cork enhances the woody notes that pair with aromas of grilled almond and coffee.
You might wonder what makes the year 2010 so special. Sommeliers recall a very cold winter, an early summer, and a rainy August. After harvest, the team was hopeful and indicated after sharing a taste that the chardonnay possessed a rich quality that was unlike years past. From there, the award-winning blend found harmonious perfection.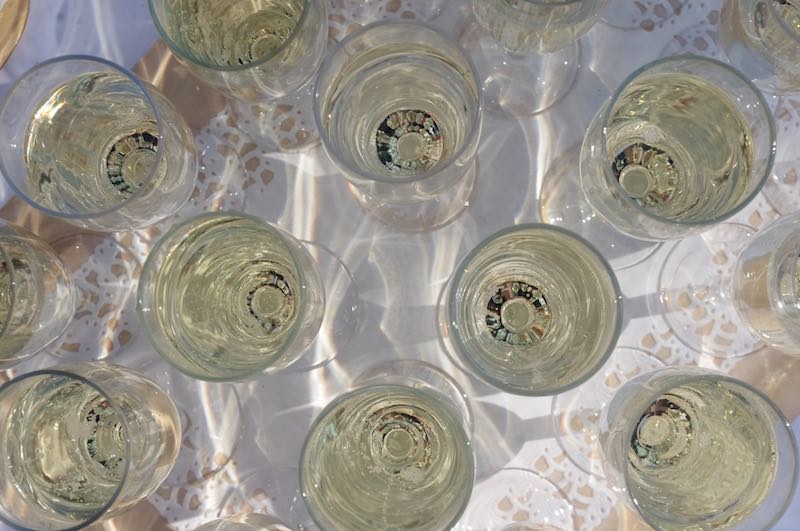 In 2020, the brand replaced its original bottle with a special wrapped version that reimagines the look and feel of a luxury champagne. More of an abstract art piece than a place to store your bubbles, this new interpretation has a chalky appearance with beveled edges that closely resemble an imperfect rock formation. It's finished with a spectacular gold engraving.
Since the release of the first Dom Ruinart cuvée in 1966, only 27 vintages have been revealed publicly, so it's more exclusive than you might surmise. Knowing this insider information enhances the overall appeal. Bring the tableside delight to your next hosted gathering for around $300.