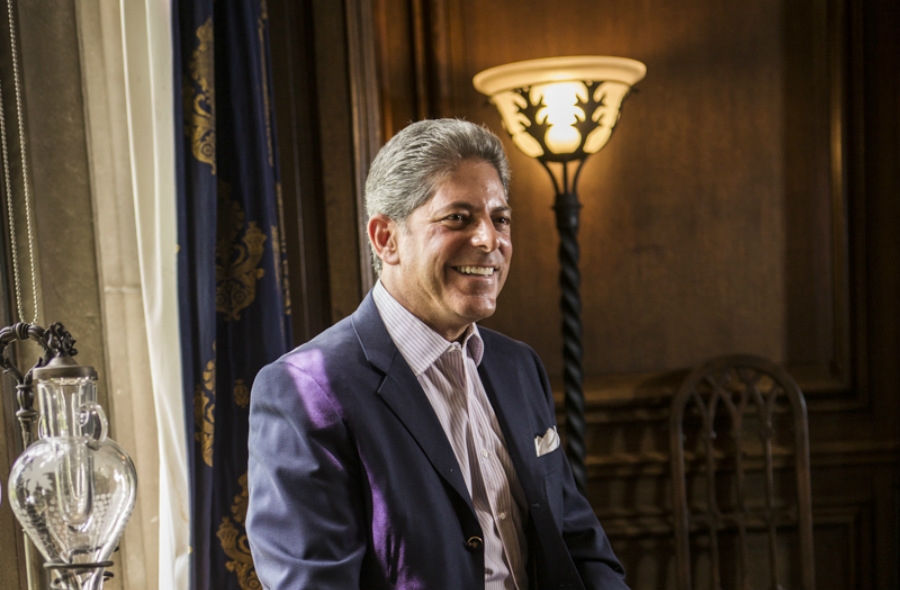 The Italian American Chamber of Commerce – Midwest hosted its annual gala on Monday, Sept. 24, naming Bill Terlato 2012 Businessman of the Year at a black-tie event held at Chicago's River East Arts Center.
Bill Terlato was introduced by his father, Anthony, who cited Bill's early signs of determination and success in academics, sports, strategic thinking and business that led him to his role as CEO of Terlato Wines. Robert Allegrini, Director of PR for Hilton Hotels, introduced Anthony Terlato, recalling Tony introducing America to Italy's quality wines, including Santa Margherita Pinot Grigio among others, and solidifying Terlato Wines' position in the industry as a leader for quality and excellence.
During the evening, the 400+ guests sampled six wines from the Terlato Wines portfolio, including Berlucchi Cuvée '61 Rosé, Santa Margherita Pinot Grigio Alta Adige 2011, MAZZONI Bianco di Toscana 2011, Ca'Marcanda Promis 2009, Terlato Family Vineyards Syrah Dry Creek Valley 2006 and Fizz 56 Brachetto.
Guests also had the opportunity to bid on silent auction items including private tours and tastings at Rutherford Hill Winery and Chimney Rock Winery and a magnum of Franco Ziliani Franciacorta Extra Brut 2007, generously contributed by Paolo Ziliani. In addition, five lucky guests won large-format bottles, signed by the winemakers, including: a 3L Terlato Family Vineyards Angel's Peak Syrah 2004; a 3L Santa Margherita Pinot Grigio 2011, a 3L Il Poggione Brunello di Montalcino Riserva 1997, a 1.5L GAJA Costa Russi 1999 and a 3L Berlucchi Cuvée Imperiale 1995 in a raffle, benefiting the Italian American Chamber of Commerce's culinary education efforts.
In his acceptance speech, Bill Terlato noted that the award reflects the work of four generations of the Terlato family and countless colleagues for nearly 80 years.