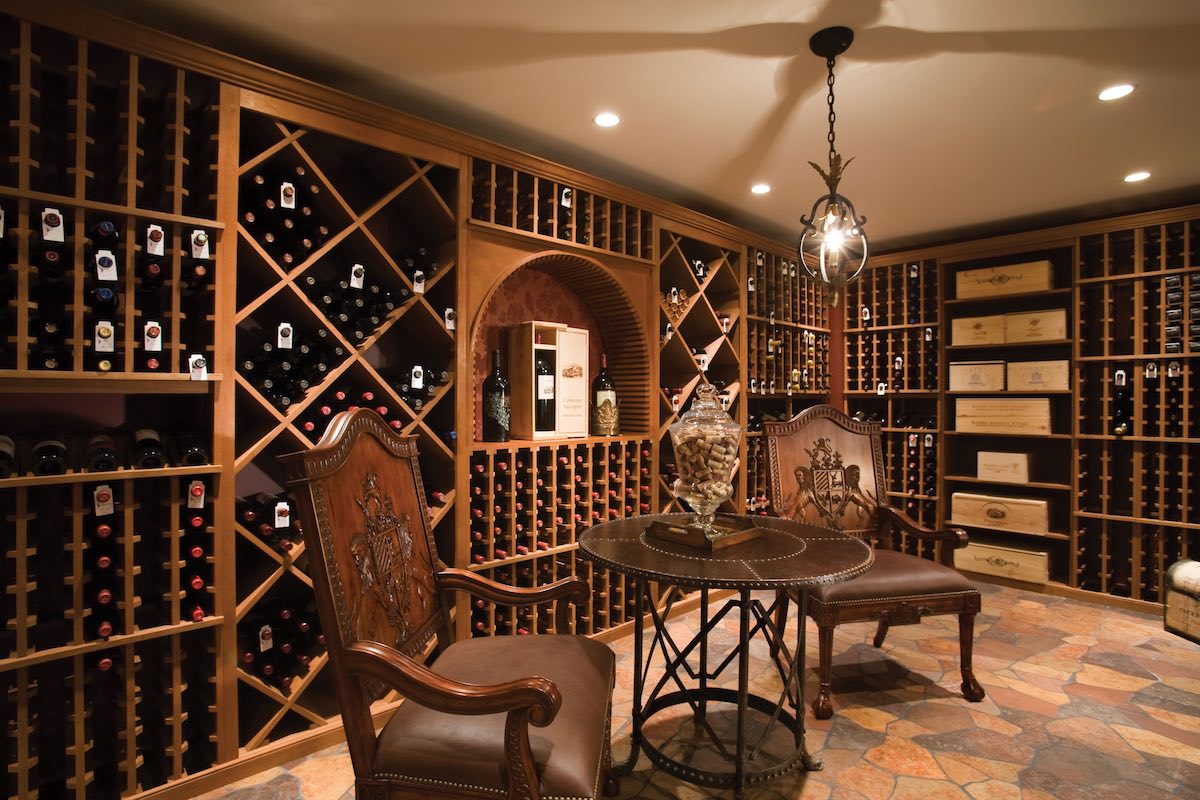 With more time being spent at home, the idea of building a wine cellar in your home seems more realistic. And what better person to talk to about how to make this happen than a master winemaker. We had a chance to sit down with Matt Crafton, the Head Winemaker for the famous Chateau Montelena. He shared his insight on how to design the perfect wine cellar to make your wine-loving dreams come true.
What are the most important factors when it comes to building a wine cellar and why?
Temperature is the most important consideration. Wine needs consistent temperature (ideally between 55F and 65F) to mature properly. With that understanding, in designing a cellar, I would first focus on building out 50-100% more capacity than you think you need now, as your collection will only grow with time. Moreover, the circulation of cool air inside is critical so the racking system needs to promote airflow. Materials vary, from cedar to steel, but remember that bottles are heavy (a 12-bottle case can easily weigh over 50 pounds) and their shapes do vary. So modularity/flexibility in rack design can save some headaches later.
If you're building one yourself, what are the main materials you need?
The space should be well insulated and ideally away from sources of heat or excessive light that could lead to temperature variability. Again, simplicity and flexibility are key here. Foam insulation and plywood can certainly work to face simple 2×4 framing, although the marine-treated materials can help minimize mold growth in the enclosed space. Definitely stay away from drywall or anything sensitive to moisture.
LED lights inside are handy as they give off little to no heat. If you have the option to install / build out / utilize a floor drain, it makes cleaning up broken bottles much easier. As for the chiller, again oversize it, and make sure you have a plan if the unit you purchased has a condensate line.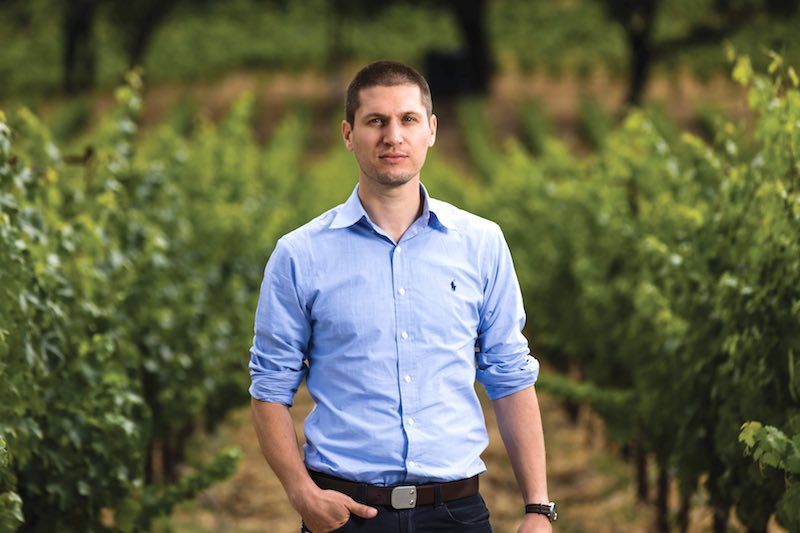 I always recommend roughing additional 110V inside in case you want to plug in a remote temperature monitoring system, an iPad for organization, or an air filter / dehumidifier if needed. It's much easier to do that before you've covered the walls in floor-to-ceiling racks.
Speaking of which, with the racks, think about how you buy your wine. If you tend to buy 1-2 bottles at a time, then a simple 1-2 bottle deep system can work well. If you buy 6 or 12 bottles to age, then organize around that unit of size. There are plenty of options if you don't want to build the racks yourself from pre-fit cedar kits (which can get pricey) to the metal/wire shelves from big box stores that are simple but strong. You'll have to decide the relative importance of your cellar being showy or purely utilitarian.
Oh, and don't forget to store the bottles on their sides or upside down to ensure the corks do not dry out.
What are some reasons you see/think more people are building wine cellars?
I certainly think more people are becoming interested in fine wine for a number of reasons. With COVID restrictions, we're all eating at home regularly and a special bottle can make a routine night much more enjoyable. It is important to note, however, that the vast majority of wine sold in the US will not benefit from ageing, so it's imperative to find a producer like Chateau Montelena that has a proven track record of wines that will benefit from cellar time. Buying a bottle to commemorate a special date or event is a great way to preserve that memory or look forward to a milestone in the future.
There's also no doubt that a well-built wine cellar adds value to one's home.
What are the benefits of creating a wine cellar?
For the bottle you just purchased and are planning to consume tonight, there's no reason to take it off your countertop. But for wines that do benefit from maturation, environmental conditions play a critical role and necessitate a dedicated cellar or at least a wine refrigerator.
We hear stories of meaningful bottles, proudly displayed on a shelf for a decade or more, and the disappointment that inevitably results (after opening) due to improper storage. So the quality aspect alone is the biggest benefit. Also, it's so much easier having your wine, organized, in a single space.
Are there different types or levels of wine cellars?
All wine cellars share the single purpose of creating a consistent, temperature-controlled storage space. After that, the sky's the limit. I've seen full-size bars, cigar humidors, and even a pool table inside.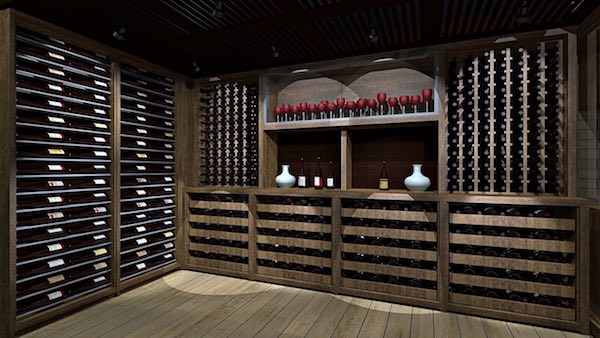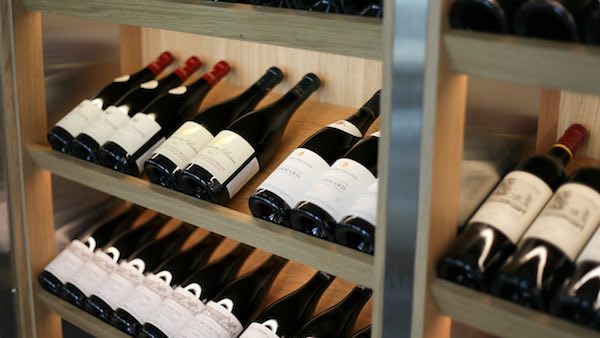 Technology has also come a long way in recent years. There is cellar management software that can keep your bottles organized as well as wireless sensors that send a text if the temperature inside the cellar strays from its ideal range. It really just depends on your budget and intent.
The social aspect, or being able to entertain in the space, is becoming increasingly popular.
Considering all that is involved, what do you estimate is the price point for building one?
Assuming one has the space, a simple build-out for a few hundred bottles can be accomplished for under $1,000. That number can come down considerably if there are materials on hand or if a chiller isn't needed (in cool/moderate climates). This is a great use for that extra sheet of plywood and stretch of Romex from your last job. Just building the racks yourself, instead of custom ordering them can yield huge savings.
A large, high-end cellar with custom racks and a vault door can easily eclipse $100,000 before a single bottle is placed inside.
How should you go about starting to fill your cellar?
I can't stress this enough: if you're going to build a cellar, then spend the time and money to put good wine inside. It's like buying good tools: it's worth it.
Find trustworthy producers who not only create wines that benefit from time in the cellar but also stand behind their products. That last piece is worth repeating.
Finally, remember that the thermal mass of a wine bottle is significant. Your chiller will operate much more efficiently and effectively when your cellar is full. So fill it up!