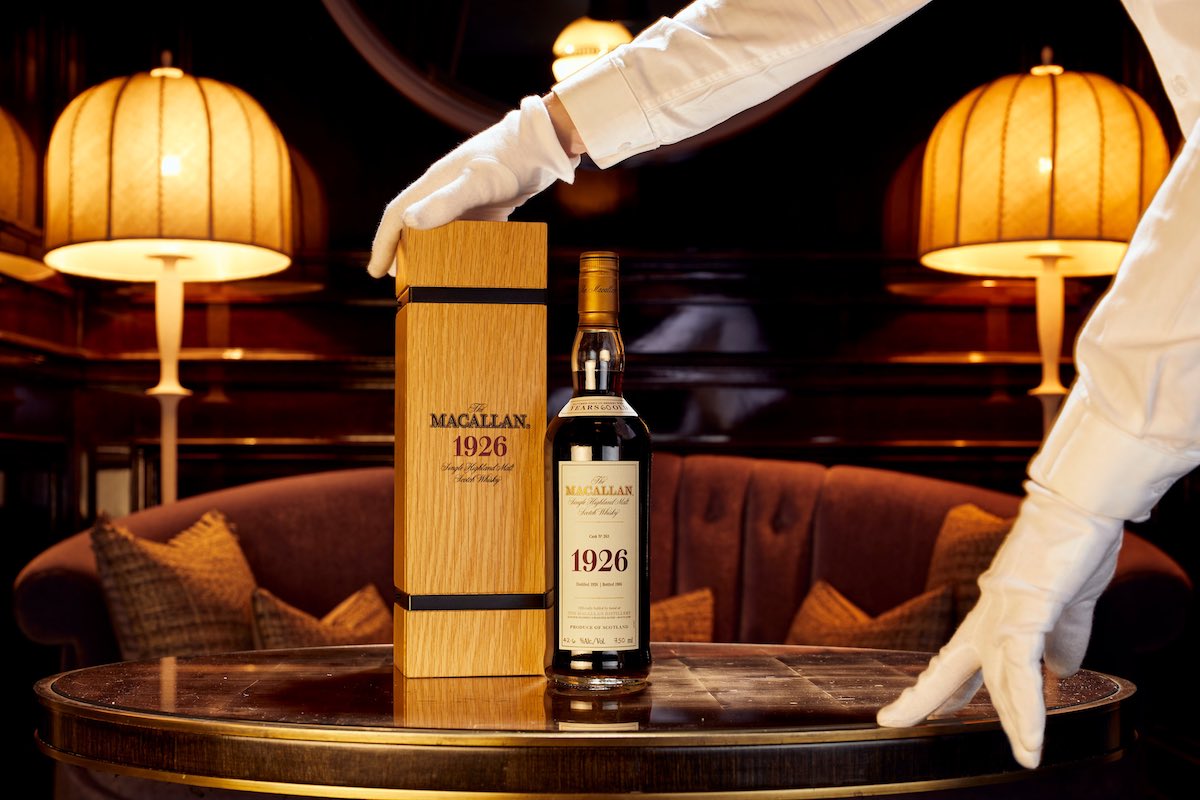 Fun fact: Whiskey is a word originating from the Gaelic, meaning water of life. So, it's no surprise that when it comes to discovering the monetary worth of rare and valued whiskey (life-water), there is only one direction to go, up.
While skyrocketing bids and an unending flurry of market auction records continue to dominate the sector's narrative, it is primarily Scottish whiskey that attracts the highest prices from worldwide connoisseurs. The whiskey produced by this Celtic country accounts for the lion's share of the most premium whiskeys ever produced and purchased. Here are a few of the world's most expensive whiskey blends from the historic home of the unique spirit.
Macallan 60-Year-Old Fine and Rare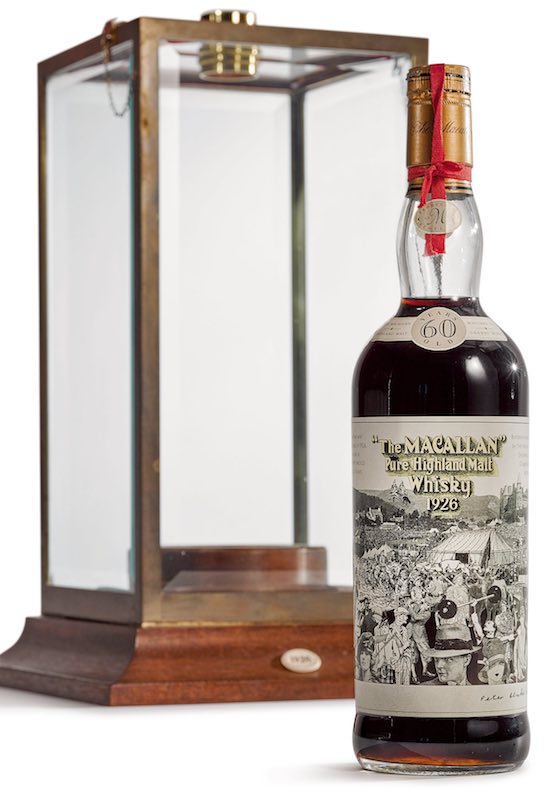 One Scottish brand that dominates the premium whiskey market is Macallan. Their top-of-the-line offering, Macallan Fine and Rare, was recently sold for an astounding $2 million USD. This 1926 aged malt was extracted from a historic barrel regarded as mystical by connoisseurs.
In total, only 40 bottles were produced from the esteemed cask known simply as 'number 263'. Sotheby's has called this 263-cask the holy grail of all whiskeys. Twelve of these bottles featured a hand-painted design by British artist Sir Peter Blake, who is known for co-creating the sleeve design of the Beatles' album Sgt. Pepper's Lonely Hearts Club Band.
Glenfiddich 1937 – Rare Scottish Collection
This superb whiskey-juice was extracted from a single barrel at the renowned Dufftown storehouse just before World War II. Collectors became fixated with its distinct flavor and exceptionality, but also for its extreme rarity. When the tank was drained in 2001, it had barely enough liquid to fill 60 bottles.
It established the record for the most expensive single malt sold at a Scottish auction house, and is currently valued at approximately $160,000 USD.
Hanyu Ichiro – Full Card Series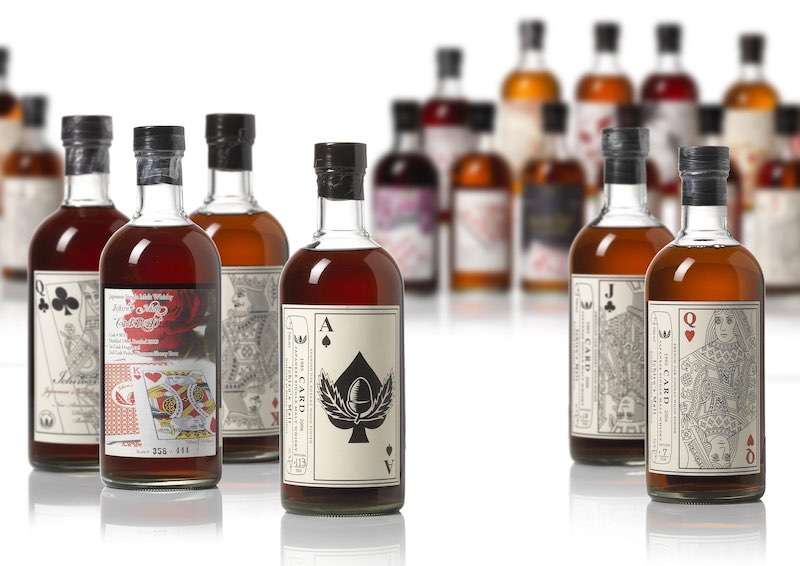 Fully demonstrating the universal appeal of the rare spirit, one opulent whiskey comes from a place you may not have expected. An extremely specialized collection with 54 bottles of Japanese whiskey selected from 400 preserved barrels that were produced between 2005 and 2014.
Priced at over $1.5 Million USD, the Full Card Series is widely regarded as the best and most expensive Japanese whiskey collection ever sold. Depicting a whole deck of playing cards (with two jokers) and fermented at the famed Hanyu Ichiro distillery. This massive distillery was founded in 1941 by Isouji Akuto, and closed its doors in 2000, but not before Akuto's grandson Ichiro preserved 400 barrels of this quality whiskey.
Isabella Islay $6.2 Million USD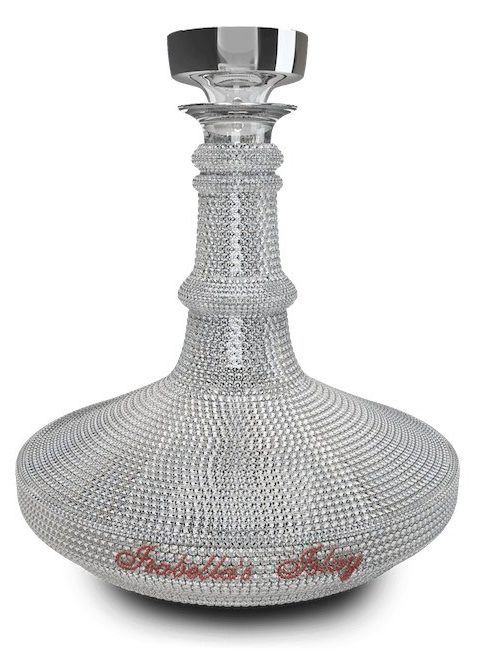 Widely regarded as the world's most expensive bottle of whiskey, the Isabella Islay luxury Scotch is a single malt bottled cask.
It is embellished and adorned with 8,500 diamonds, 300 rubies, and a comparable setting of two bars of white gold, all of which encase a magnificent English Crystal decanter which holds the glorious tasting whiskey inside.
Each Isabella Islay is created according to the specifications of the purchaser and showcases the finest British craftsmanship with an exterior embezzled in white gold, crystal and lavish diamond lettering on each bottle. The Isabella Islay takes whiskey-making to the next level resulting in what is said to be the world's most luxurious and most expensive whiskey.