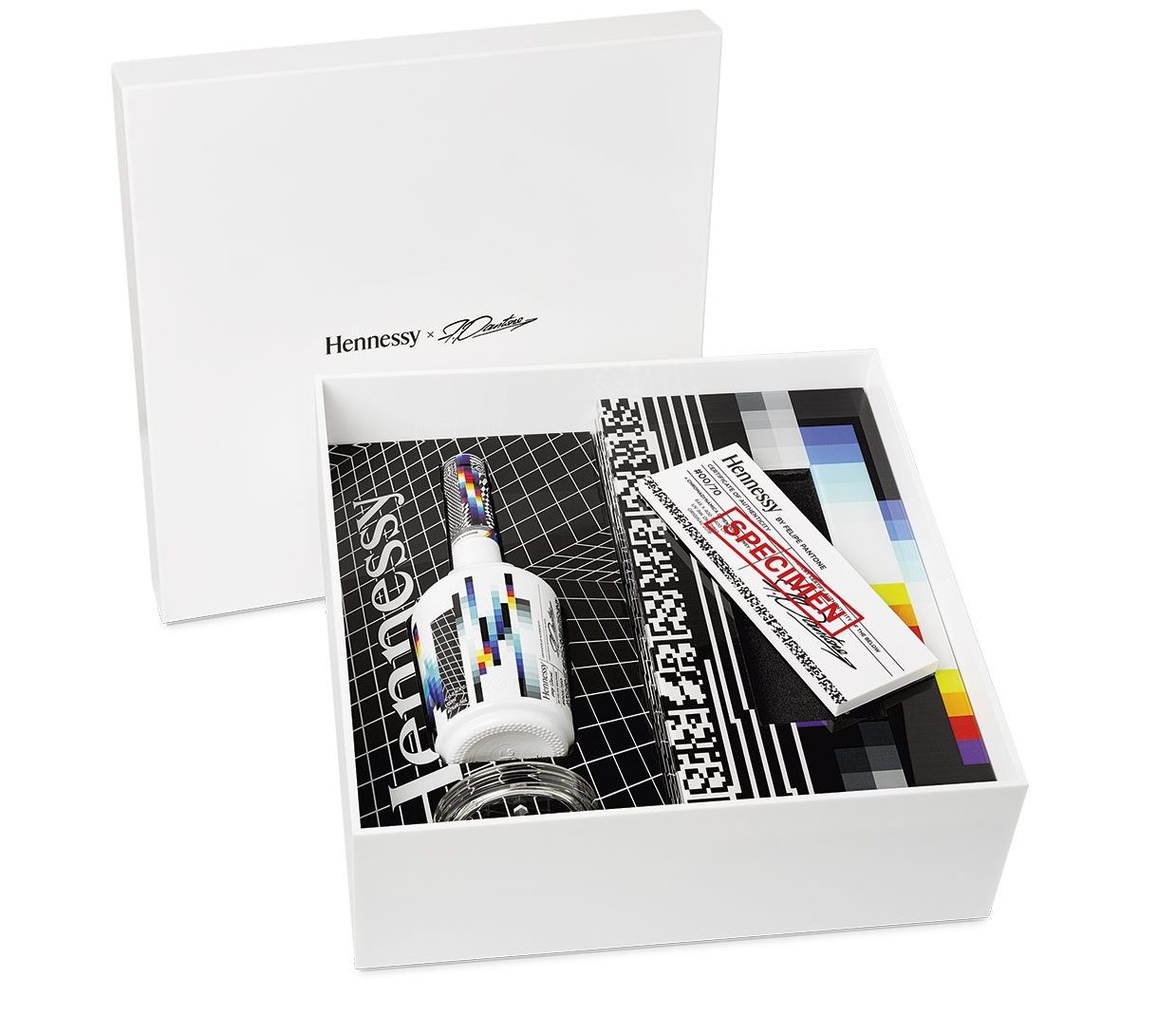 Hennessy's obsession with excellence is apparent in everything they do, from cultivating the finest eaux-de-vie library in Cognac to propelling the heritage brand into the future through a remixing of the present. The newest move by the world's best-selling Cognac maker has collectors configuring their own bottle by transforming its visual graphics.
For the second time this year, contemporary graffiti artist Felipe Pantone joins Hennessy to design a bottle that marries tradition, creativity and innovation. In true Hennessy fashion, the newest collaboration blends its historic roots with the dynamism of a modern artist to create an extremely limited Very Special Collector's Edition.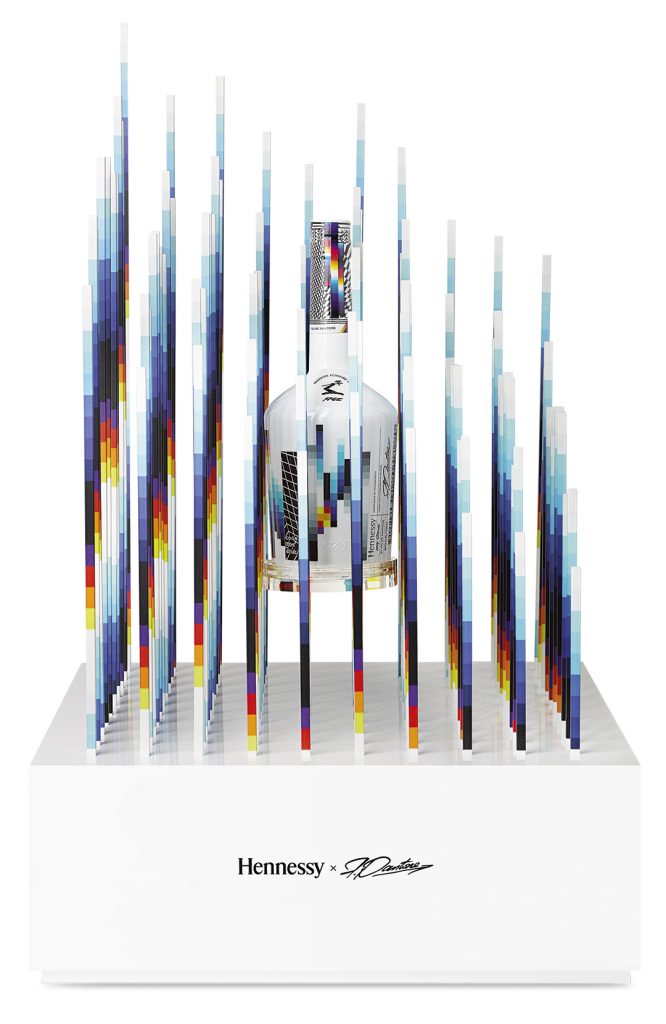 The Argentinian-Spanish born artist is based in Valencia, but his work is recognized worldwide. Pantone's illusions evoke the spirit of an analog past and a digitized future as a collision of prisms, 3D spectrums, geometric patterns and vivid colors awaken the mind and ignite a unique interest that shifts as the viewer's position changes. Pantone strove to express transformation and movement in the latest release from Hennessy.
In its design, the super limited-edition Hennessy V.S. Cognac white carafe stands on a pedestal in the center of a grid of moiré-finished rods that buyers themselves place, move and interchange to alter the bottle's optics. This piece of configurable art invites Cognac lovers to participate in changing its form, shifting its perspective and shaping its narrative. The result has been described as a colorful, ever-changing pixilated city skyline.
"It may not be obvious at first, but there is a link between Hennessy Very Special and the configurable art aesthetic. It's my way of illustrating that, just as you make Hennessy Very Special your own, this artwork is a piece that calls for the collector's participation," said Felipe Pantone. "Like street art, it's immediate — you don't need any formal art training, just be the artist of your own life and leave your mark," he added.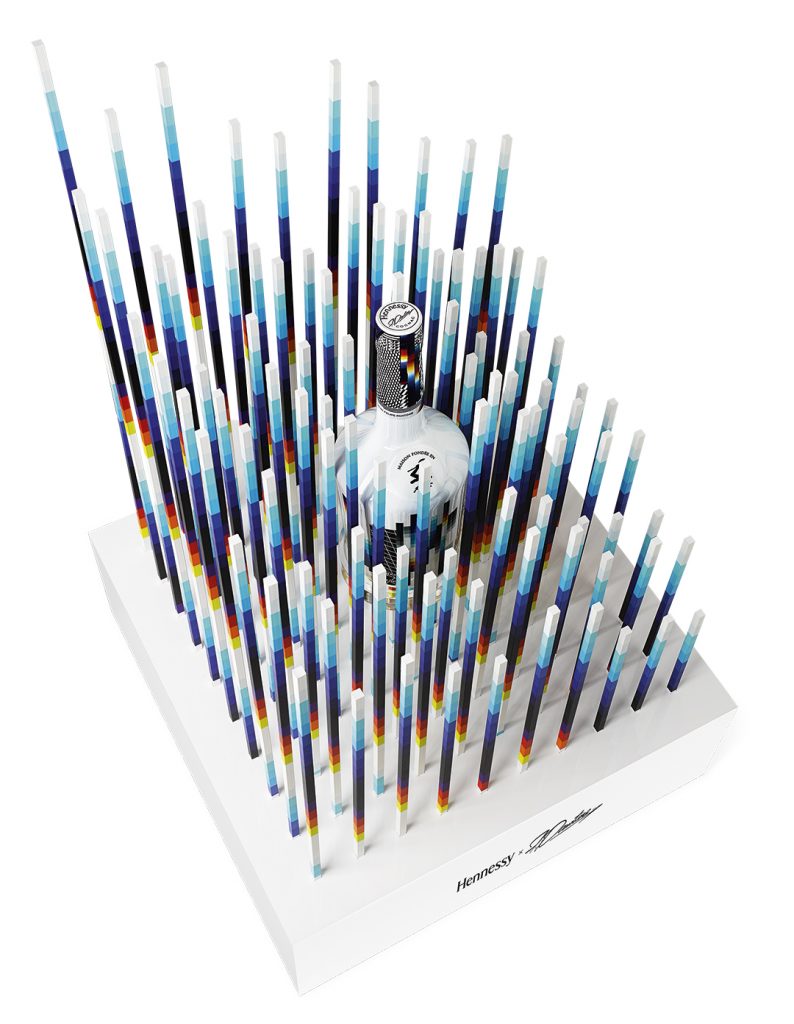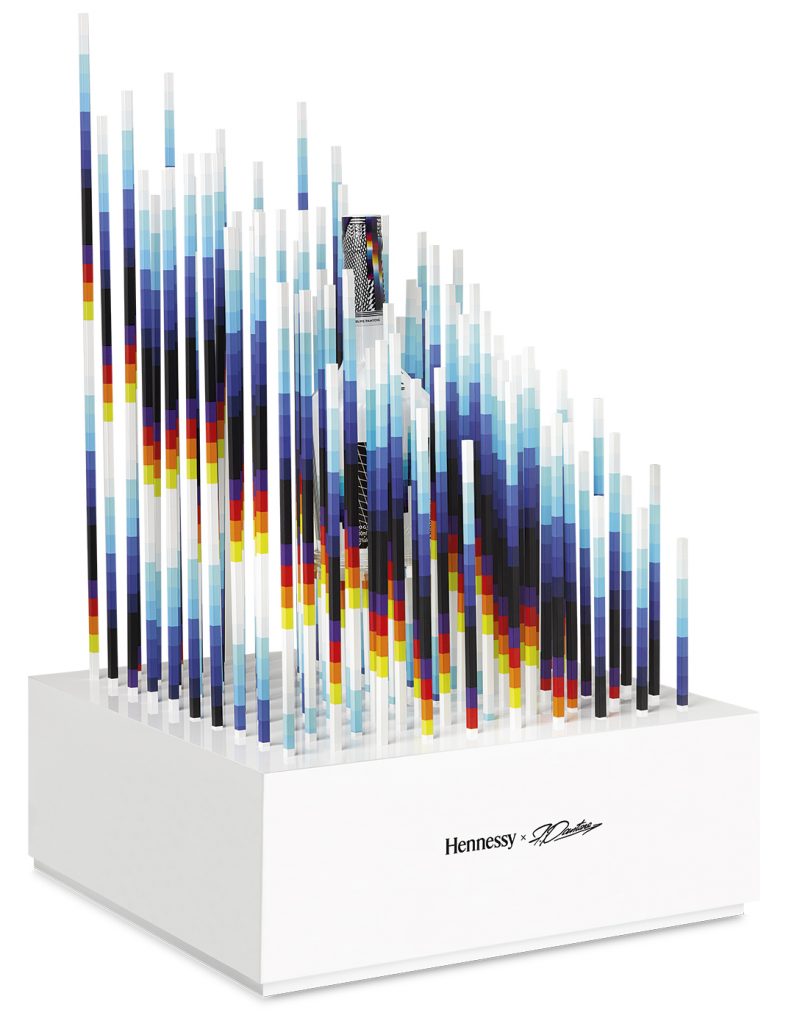 This partnership marks the brand's ninth artistic-driven collaboration that celebrates urban culture and avant-garde art. Vhils, JonOne, Ryan McGinness, Shepard Fairey, Os Gemeos and Futura have each designed a unique bottle for Hennessy over the last decade.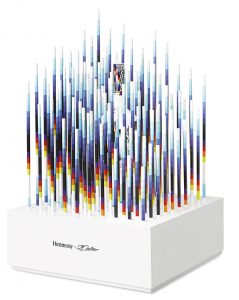 The Hennessy V.S Collector's Edition by Felipe Pantone is available for purchase here. It has a pricetag of $1,500 (750ml). This configurable art edition is a complement to the 2019 Hennessy Very Special Limited Edition by Felipe Pantone and is available in an extremely limited series.
The Hennessy V.S. eaux-de-vie has been aged two to eight years in young oak barrels. Master Blender Renaud Fillioux de Gironde and his team chose the ideal timing for this blend to mature to the signature consistency and quality that are synonymous with the brand.
Enjoy on the rocks, neat, with a splash of water, or in craft cocktails.