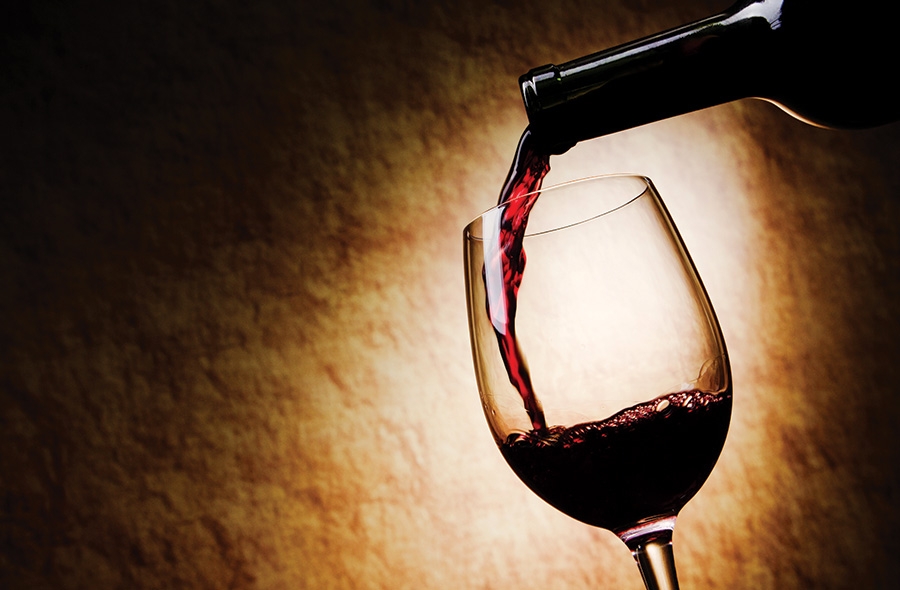 With so many outstanding wines to choose from around the world, it can be time-consuming to keep up with the best of the best.
So Jetset turned to the experts to get their top picks and the inside track on where — and how — to acquire them.
As the publisher of The Rhône Report, Jeb Dunnuck became known worldwide as an expert on Rhône-variety wines. His work captured the attention of world-famous wine critic Robert M. Parker, Jr., and in 2013, Dunnuck joined Robert Parker's Wine Advocate, the world's leading authority on fine wines, as a reviewer. Here are some of his top recommendations for U.S. wines:
California
2011 L'Aventure Winery Estate Cuvee, 98 points. With its blend of 48% Syrah, 28% Cabernet Sauvignon and 24% Petit Verdot, this Estate Cuvee is deep, rich and layered, and flows onto the palate with awesome purity. It needs 2-3 years of bottle age and will have 15-20 years of longevity.
$90. AventureWine.com
2011 Paul Lato Chardonnay le Souvenir Sierra Madre Vineyard, 97 points. Aged in 65-70% new French oak, this Chardonnay is thrilling on the palate, with a medium to full-bodied profile, awesome detail and a seamless finish. It should be given another year or so and it will knock your socks off through 2021.
$60. PaulLatoWines.com
2010 Epoch Authenticity Proprietary Red, 96 points. Authenticity, 76% Syrah and 24% Mourvedre, is fantastic on the nose, with smoky black fruits, graphite, chocolate and complex game and leather nuances. While a big wine, it has uncommon polish, freshness and points. Give bottles 2-3 years in the cellar and then drink through 2025.
$65. EpochWines.com
2011 Pinot Noir Old Guard, 94 points. With a rich, masculine and savory feel, the 2011 Pinot Noir Old Guard is big-boned and structured on the palate, with a rich, tannic core and bright acidity. It, too, needs cellar time. Drink 2016-2026.
$65. TheHiltWines.com
2011 Colson Canyon Syrah, 95 points. The only wine to see some new oak, the 2011 Colson Canyon Syrah is full-bodied, deeply concentrated and has a textured, layered feel on the palate. This knockout effort will have 10-12 years of longevity.
$38. TensleyWines.com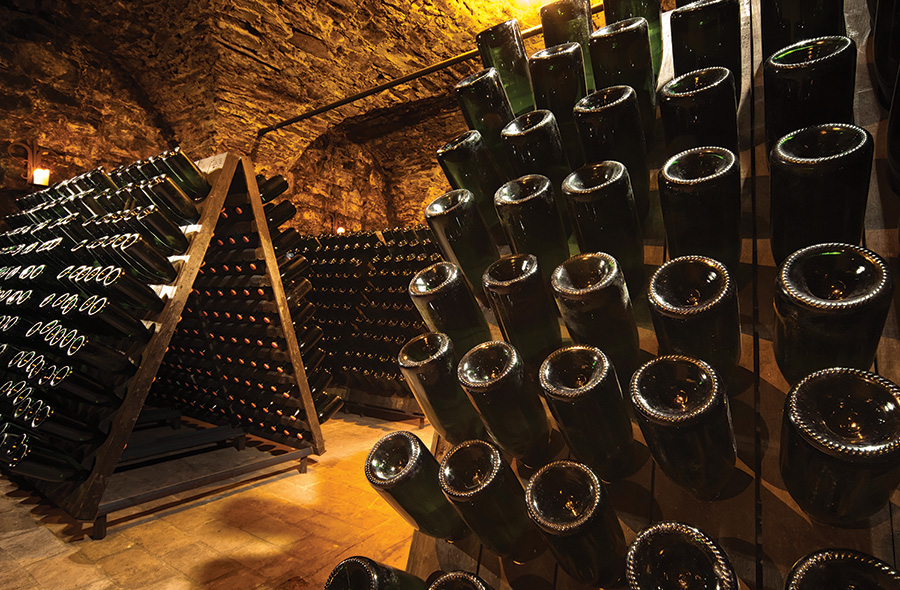 Washington
2010 Gramercy Cellars Syrah John Lewis, 95+ points. More firm, concentrated and edgy, this medium to full-bodied Syrah has superb purity of fruit, knockout concentration and masses of ripe tannin that frame and lengthen the finish. In need of 3-4 years of bottle age, it will evolve gracefully for 10-15 years. Drink now-2025.
$75. GramercyCellars.com
2010 Force Majeure Collaboration Series V, 96 points. The most full-throttle of the lineup, it is comprised of 100% Cabernet Sauvignon and offers up a decadent array of crème de cassis, smoked herbs, chocolate, roasted meats and freshly sharpened pencil-like qualities on the nose. Certainly impressive now, it still needs another 3-4 years of bottle age and will shine for 15 years or more.
$75. ForceMajeureVineyards.com
2011 Horsepower Vineyards Grenache Sur Echalas Vineyard, 95-98 points. This 100% Grenache is flat-out gorgeous. It flows onto the palate with a full-bodied, concentrated and seamless texture. The overall density here is something you don't find that often in New World Grenaches. Give this wine 2-3 years in the cellar and enjoy it over the following decade.
$110. HorsepowerVineyards.com
European Wines
Kevin Sidders, a former banking executive, enjoys the relationships he has built with his favorite U.S. wineries and he stays in contact with them by being on their mailing lists. When he discovered that there was no similar way for U.S. wine connoisseurs to form the same kind of relationships with estate wineries in Europe, he founded VinConnect, a company that helps consumers acquire their favorite wines from Europe's high-end estates.
Sidders described a few recent trends. "Rosé is growing leaps and bounds in the U.S. Ten years ago, people thought it was for little old ladies. Now, more people are willing to drink rosé. As a result, producers are making real wine, it just happens to come out pink."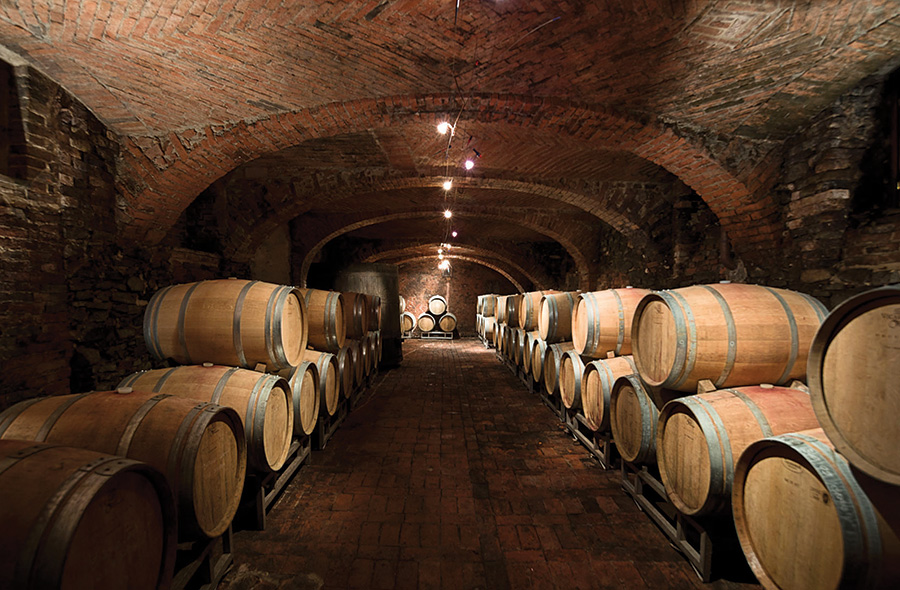 He shared two of his favorite rosés. One is Domaine de la Mordorée Tavel Rosé Cuvee de la Reine des Bois 2013, Southern France ($35). "Made primarily from Grenache, this is Mordorée's flagship rosé and is every bit as sublime as Tempier Bandol, the most famous high-end Rhône Valley rosé." The other is Chateau Musar Rosé 2012, Bekaa Valley, Lebanon ($48). "From one of the world's most esteemed estates comes a compelling, rich, nuanced rose made principally from Obaideh and Merwah, varieties indigenous to this region."
"VinConnect works directly with the wineries to facilitate any purchases the buyers wish to make and arranges to have the wines delivered right to their door."
He also discussed the emergence of Barolo in Italy's Piedmont region where Nebbiolo grapes are grown. "Amid the voracious demand for Bordeaux in China and the always-limited supplied of top Burgundy, savvy consumers seeking world-class red wines capable of aging 40+ years are increasingly looking to Barolo. The best Barolo wines are $100-150 a bottle as opposed to $500 a bottle for the best from Burgundy. They've had a string of fantastic vintages — 04, 05, 06, 07, 08 and 09 were all various shades of really good, 6.5 to 8.5 on a scale of one to ten, and 2010 is a 9 or a 9.5."
Sidders recommended three Barolos: The first is Giacomo Conterno Barolo Cascina Francia 2010. (97 points, $100) "This may be his best Cascina Francia ever." The second is E. Pira – Chiara Boschis Barolo Via Nuova 2010. (96 points, $100) "Chiara Boschis is the standard-bearer for women winemakers in Barolo." His third recommendation is Roberto Voerzio Barolo Cerequio 2010. (99 points, $320) "Voerzio yields some of the most rich, powerful, complex and distinctive Barolos produced anywhere."
Sidders explained that in the past, the acquisition of top European wines has been a hit-or-miss process. "There are all sorts of European wineries that have really sought-after wines that are in really short supply. For example, six cases may come to the state of Virginia where I live, and maybe six bottles will come to my local wine shop if I'm lucky." Now, buyers can sign up on VinConnect.com to be placed on the mailing list for any or all of nearly 30 of Europe's top wineries (more are being added) so they can be notified of new releases and other developments at the winery. VinConnect then works directly with the wineries to facilitate any purchases the buyers wish to make and arranges to have the wines delivered right to their door.
He described the typical VinConnect customer. "They're committed, passionate and knowledgeable. These are people who have a dinner party and tell their friends the story of how they discovered these wines. By staying connected to Europe's finest estate wineries through VinConnect, they're saying, 'Tell me your story, sell me your wines.'"